Hello sweeties! It has been a while since my last DIY and as I've mentioned before I am hooked with DIY's so here's my latest: A romantic plate stand for your jewelry! 
I have been seeing lots of handmade stands on pinterest and on lovely blogs. I especially like this one from EGST blog which is made of cookie tins! 
I have been thinking of making one of my own but I really wanted to make it romantic. First I thought to use floral china plates but then I thought of a better idea. Why not recycle my old mismathed white plates? After all everything deserves a second change in living ;)
So I choose three different white plates and two old glasses. The plates had different designs to add texture and of course different sizes. The smaller one had three cute birds!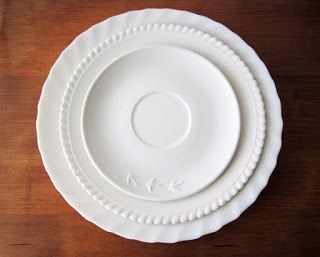 I used old wedding favours to get the lace and glued it to the glasses. You can also paint them or ever fill them with spare beads before you glue them on the plate (I actually thought of doing that but desided against it because I thought of the mess it would cause if it broke!!!).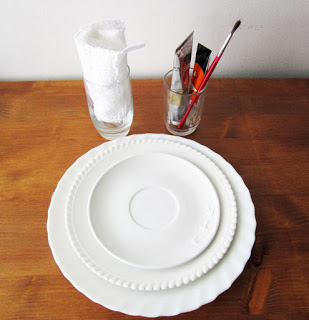 I arranged the plates and the glasses to see how the fit. I desided to use the large glass at the bottom instead.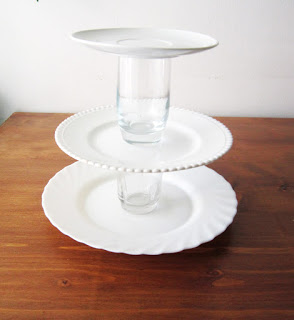 Then I cut the lace and glued it on the glass. It is really an easy project!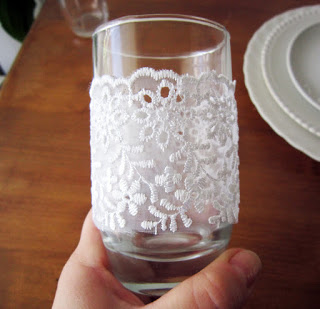 I added a ribbon and (guess what) a bow!!!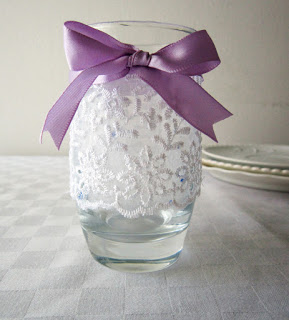 I did the same with the smaller glass.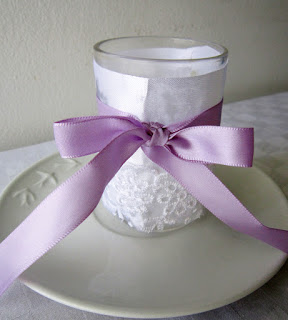 Then I used a two component epoxy glue to glue the glassed to the plates. I glued the bottom of the glass to the bottom plate and the open part of it to the upper plate (for both glasses) because I think this gives the whole stand better stability.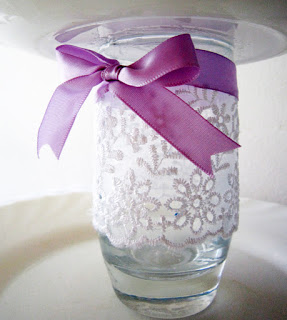 And this is how it looked!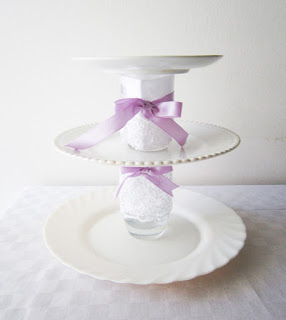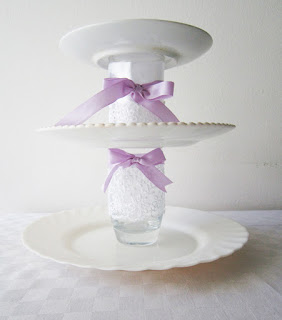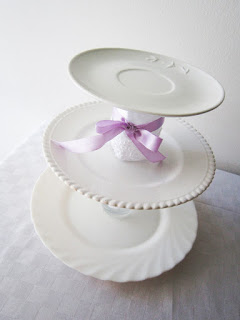 I couldn't wait to use it for my jewelry!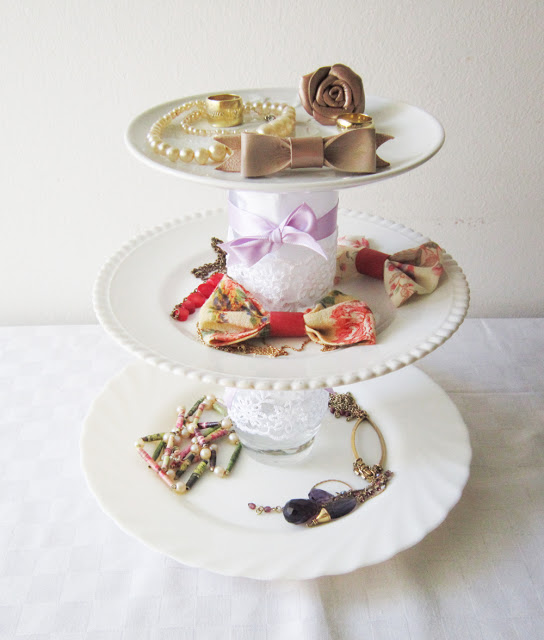 I think it is also a good idea for displaying your jewelry to craft shows!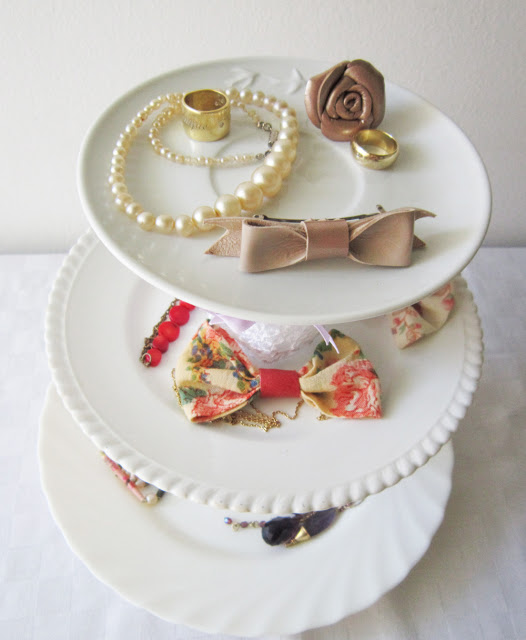 You can even arrange your jewelry by color.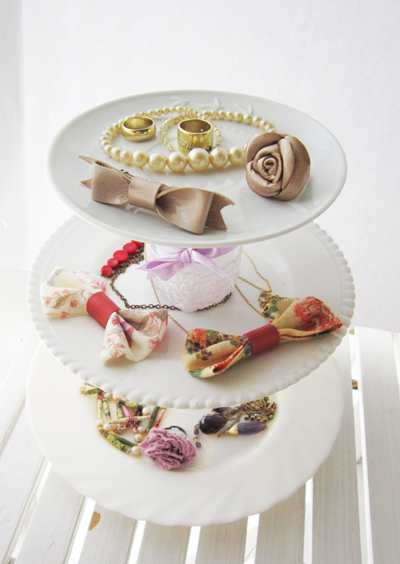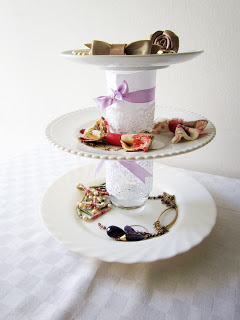 If you are not a big jewelry person you can use this project to make a stand for loose objects around the houses (keys, cards, notes, etc) or even for treats / cookies. Go wild!!!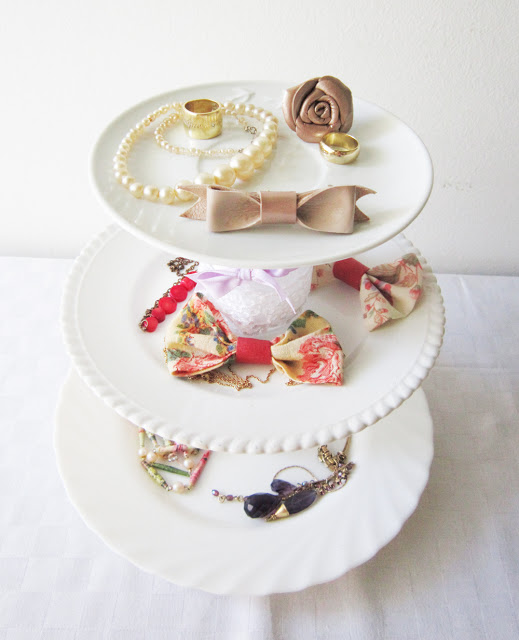 I would really really love to see what you'll make if you use this tutorial! Have a blast!!!!

Take care and smile!recycle