Hey you sweet guys! It's been a crazy couple of weeks! I was between having fun with my best friend's 2 month old baby twins (they were laughing at my efforts to clean and feed them), suffering of insomnia caused by the lack of my love (went on a Saint Petersburg trip) and tearing my clothes off due to the national elections results (thank the Greeks, we are shaved -pun indented). Anyhow, life goes on.
Last month I found a new favourite shop on etsy. A great one! A truly great one! It is fresh, inovative, nothing like you've seen around, and it is run by a guy! Aris, from HardResols makes eye-catching and one of a kind robots, recycling hardware parts. 

Robots and ufos
Aris besides the wonderful robots and geekery office decor he likes to make jewelry too. I just love how an old useless circuit from an old lifeless computer can be transformed into a geometric colorful and unique pair of earrings! It's time to get to know the man behind the robot! Meet Aris from HardResols.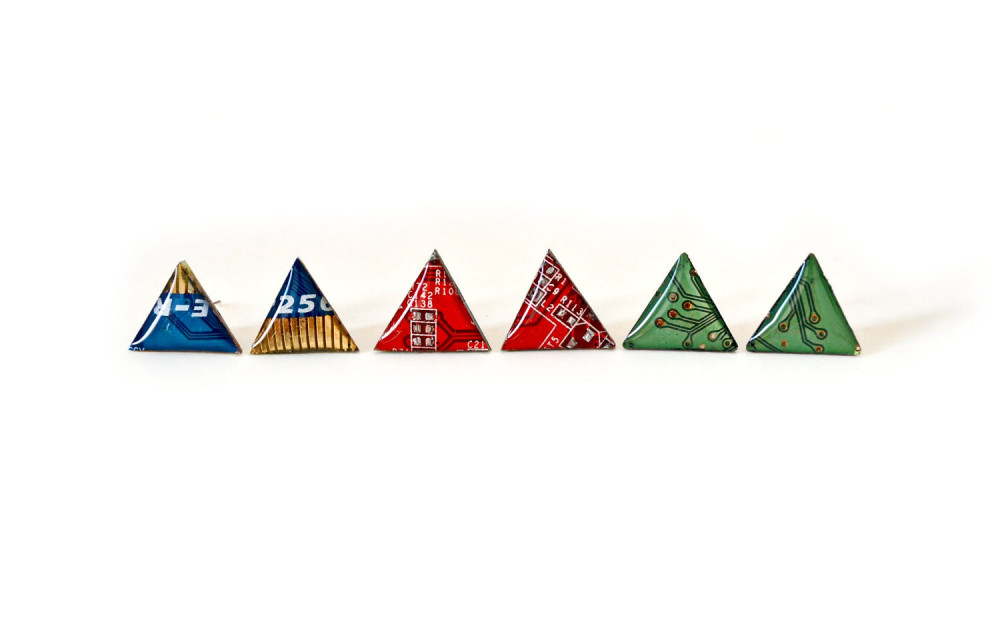 Post earrings
ONE Hey my name is Aris, I'm a graduated mechanical engineer and at the moment I work part time in a RES studies office. I'm one of those guys who love both their work and their hobbies. I'm also a very detailed person, no matter what I do. Of course this often annoys people around me but who cares haha!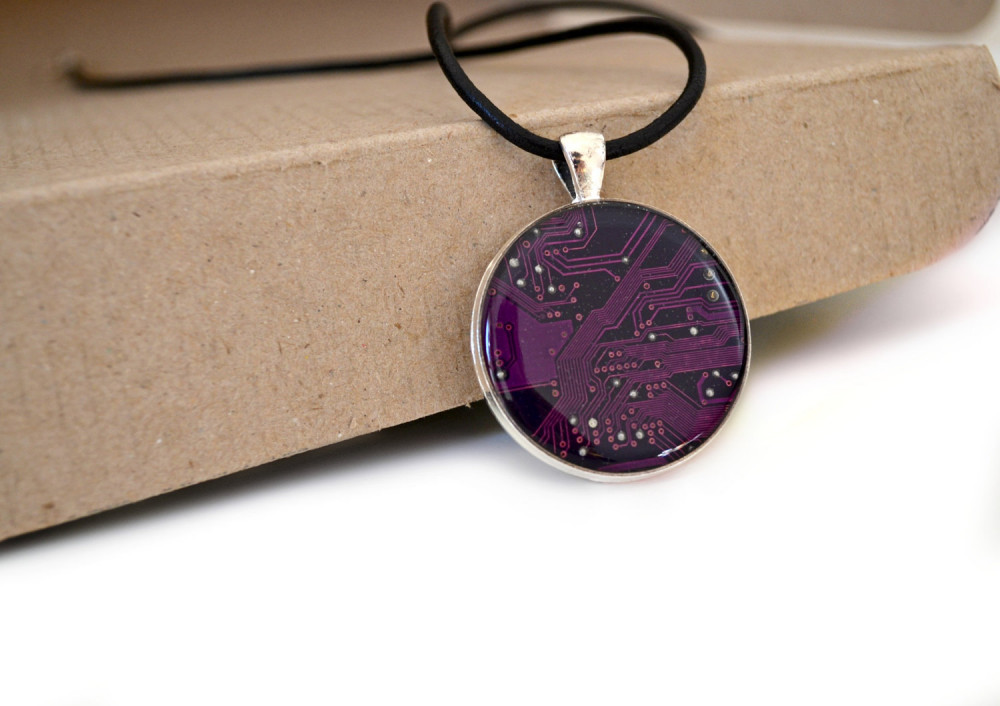 Circuit board necklace
TWO During the years I got some skills of the many and various jobs I did since I was a kid, which proved that help me a lot when I create my stuff. My real inspiration was/is my girlfriend that gave me the boost and the self-confidence I needed to make my very first piece. Then I stuck the bug!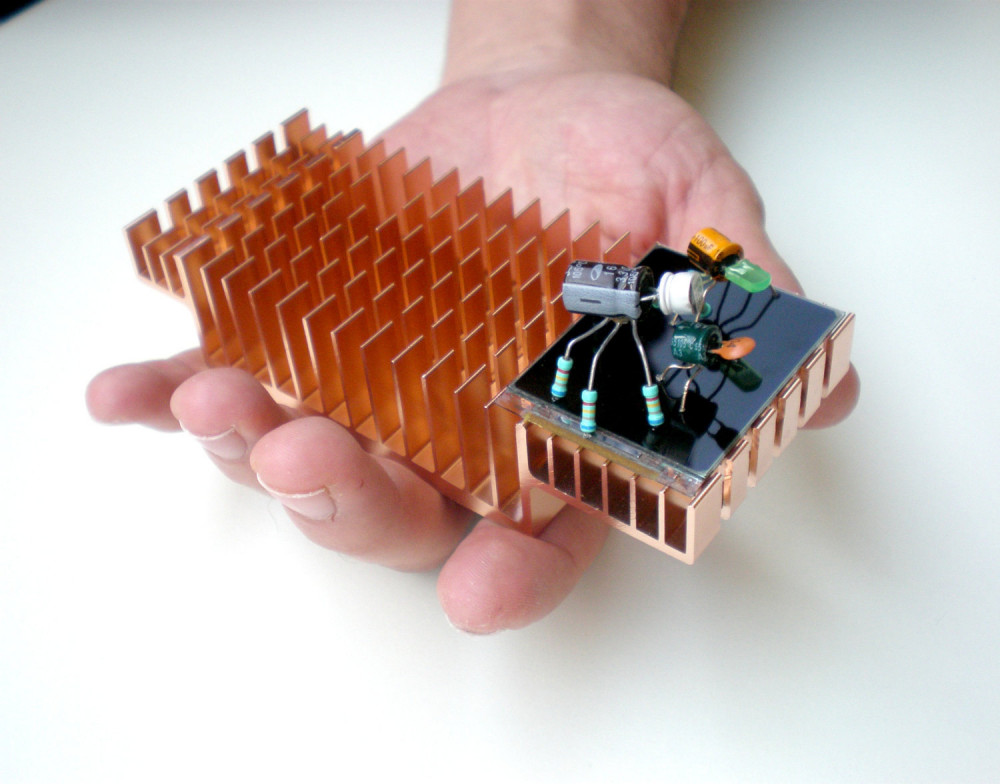 Business Card Holder
 THREE My friends often tease me saying how a tough little man (I'm the one) can make such nice and cute little thingies!! But I really like what I do, especially when I see these old and useless objects come again into life.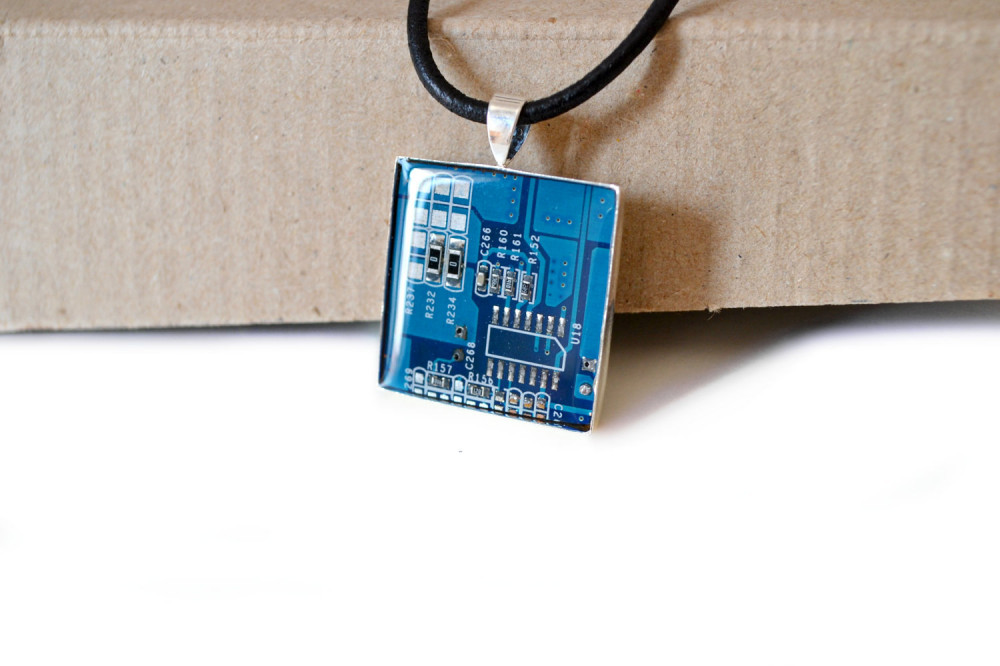 Circuit board necklace
FOUR The main materials I use are generally recyclable pieces of old computers, radios, video cards, hard disks …basically various electrical and electronic equipment that most of them would go flying or recycling in the first place.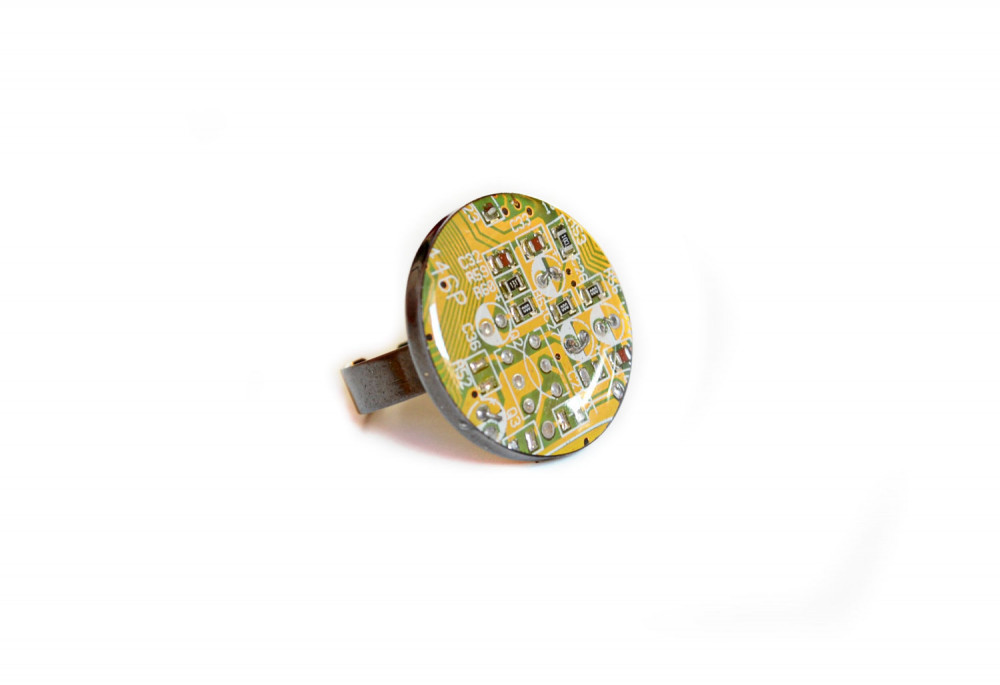 Circuit board ring
FIVE I'm a bon vivant and always appreciate good food, (but as my mum's not!). In my spare time I enjoy playing drums along with my band, I do travel with my motorcycle and watch movies, lots of movies!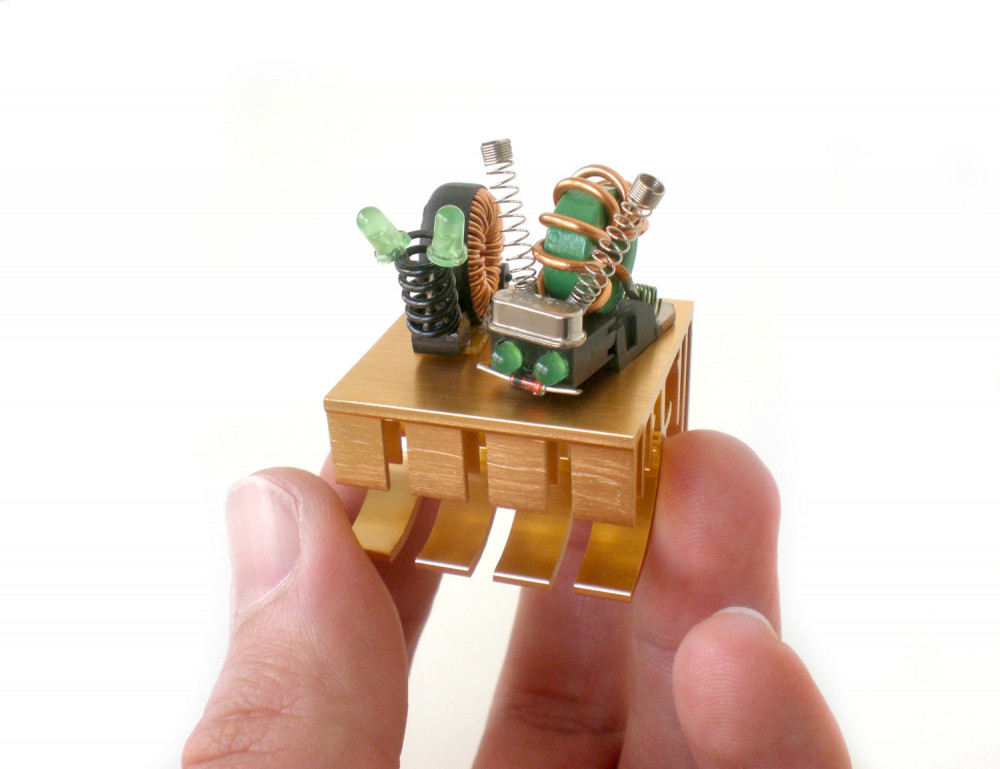 Wedding cake topper
SIX I always say a particular joke because it is the first that comes to mind and perhaps the only one I remember well! Goldfish memory you see ... and here you go! Why are not blondes going to the Tower of Pisa?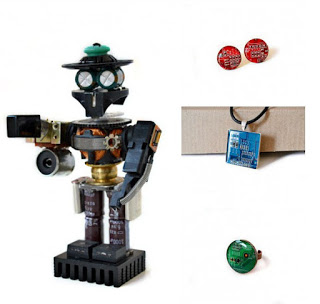 Thank you Aris!!!Wishing you all the best in your fresh shop!