Hey there gorgeous people! How are you doing?

Well,  I have to admit we've been better! The new austerity measures that were decided yesterday are depressing (and suppressing) us! Our lives are changing day by day and not getting any better.

All my friends and family are sad right now and my hubby was really blue yesterday, thinking about our future. I cannot stand seeing those I care about be like that so I decided to cheer him up! While he was out I made him a little friend! A Cookie monster finger puppet!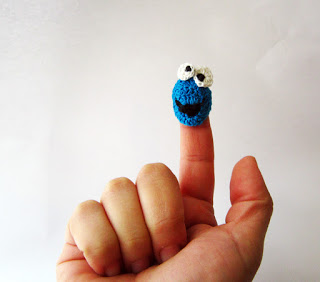 I wore it in my finger and tickled him when he lied down to sleep. Well, that put a big smile on his face, I'll tell you that! He loves Cookie monster and he used to see Sesame Street as a kid all the time. Actually he still watches it on YouTube!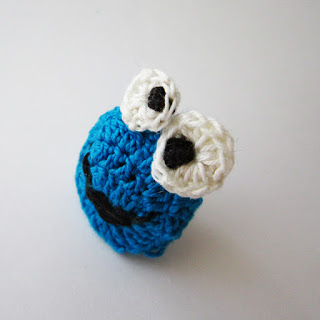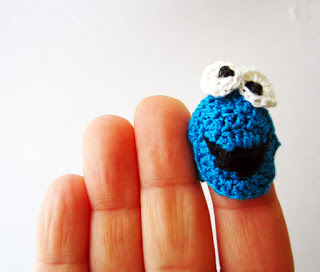 My crochet skills are not perfect (far from it) but I manage to do an OK job don't you think? I think he is cute!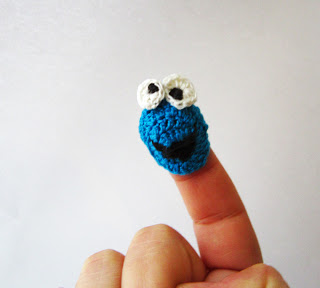 Well, I can only hope that these brief moments of pure happiness that one has when he re-discovers his/hers inner child will suffice and we will be fine, despite the money shortage! I can only hope!

Do you have anything special you do when your love is down in order to cheer him up? Or is there anything that one can do to cheer you up? Please share, we all truly need it!!!

Take care and don't forget to smile, no matter what!