Hello friends
the other day we visited Nikoleta, one of our best friends. She is an 8 months pregnant mom - to - be and a great crafter and artist herself. We always chat about our new creations and craft news in general and this time she showed me her new bought book; a sum up of gorgeous DIY of Mollie Makes magazine.  
I was mesmerized by the beautiful tutorials and asked her if she would like me to make something shown there as a gift for her baby Afrodite. She immediately said she wanted the granny square blanket she'd seen in there.
I am not one to let a friend down, so here's a sneak peek of my first "squares".
Now, I know you are thinking "those ain't squares hon' those are circles, duh!!!" but I've desided to make all the circles first and then unite them into squares. This is a tip I picked up
here
 along with the sunburst granny square chart. This girl Jenny has made it so very easy for me to make this wonderful pieces!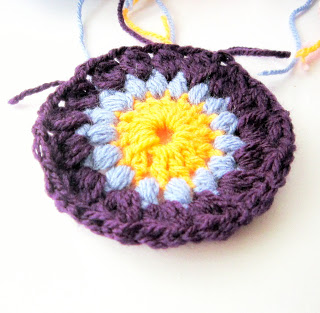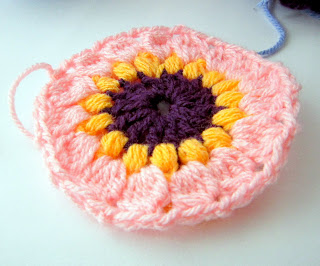 I've made 12 circles already and hopefully I will find time to complete it before she gives birth.!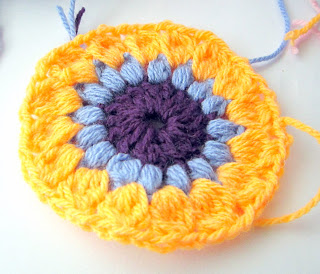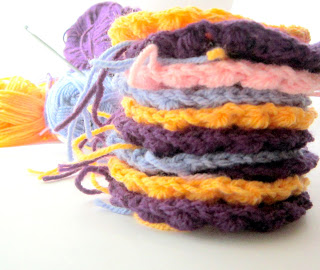 Have you ever tried to crochet granny squares? The are a bit addictive I'll tell you that!!!
I'll keep you posted about the progress of the blanket!
Smouts for now!
Akamatra