Hello dear friends
I've said it a million times and I'll say it once more. Etsy apart from the happiness of crafting and getting to show off my creations to the whole wide world (well most of it anyways), has brought many good people my way, people I wouldn't or couldn't have met otherwise.
The idea of this post started of more than a year ago when I invited Zina from Efzincreations to be a featured artist on my blog. I had seen her shop on etsy and really liked her creations. She said she'd love to get featured (little did she know how small and unimportant my blog was) and we started talking about it.
But then we also talked about my shop and how she would love a custom order for her daughter and then about her own etsy shop and how I needed some of her button earrings to wear to work, and then we collaborate with more wonderful people to give to charity, met for coffee, exchanged supplies, met for lunch, talked to the phone, helped each other out in times of etsy catastrophes and then the year passed and Zina still didn't have her featured artist post. But I had made a good friend.
She is the first to test drive most of my creations, I am the first to read her blog posts, she doesn't sugarcoat her critique in my choices of things to make and I am letting her daughter comb my hair. What? This isn't relevant? You think? My hair is always relevant!
So, I made a friend. A true friend, a loyal friend. And one with lots of talent too!
Zina uses buttons and transforms them into jewelry. They are cute and very easy to wear all day long. For those of you who don't like big earrings these are just great. She is a button digger as I call her. She is strolling around little shops and browses online to find the perfect fit for her creations.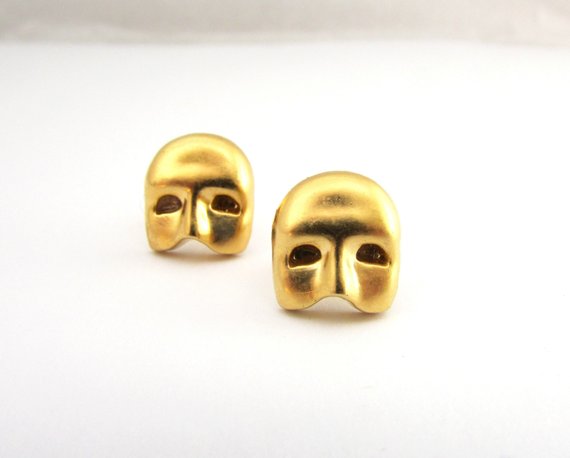 Masquerade earrings
She doesn't stop at that though. She beautifully combines semiprecious stones and makes necklaces, earrings and bracelets.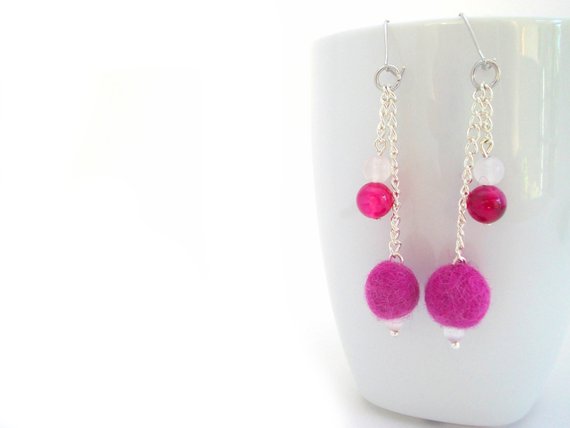 dangle earrings
I recently asked her to make me one of her signature pieces; a very feminine necklace with gold accents. She rocked it!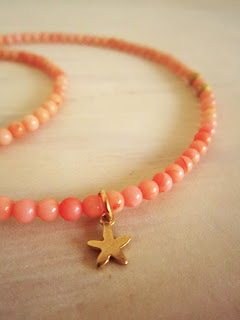 It's made of small round pink coral beads and gold plated stardust accents. It has this dainty little star hanging in the center. It is exactly what I love to wear. Dainty, minimal, cute jewelry made with top quality materials that will stay unaffected by time.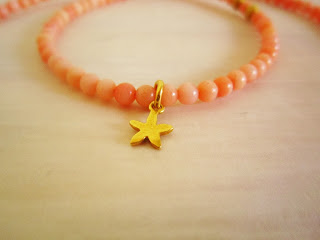 I wasn't able to get a proper photo of myself (again) and so the photos don't do justice to this beauty.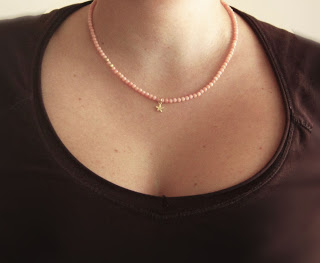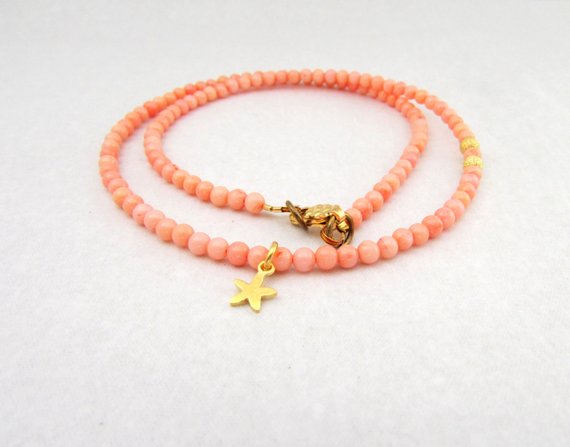 pink coral necklace
Like it? 
Zina is offering this necklace and everything else in her shop with a 10% discount for my readers! Use coupon code AKAMATRA during check out!
Zina is also quite involved with her amazing blog (and thankfully she pushes me to be involved with mine too). You should check it out for cool tutorials, yummy recipes and awesome finds. I know she loves new followers and smiles each time she reads comments.
She also has a facebook page you are invited to like, she twits every now and then and has some pretty interesting pinterest boards.
So go check on my friend and her shop. 


Oh and go ahead and comment on how much you envy me for having such an amazing friend.
Smouts for now
Akamatra