Hello sweeties,
Since my last wedding related tutorial and wedding related post were up last weeks, I thought it is now a good time to show you how to make the classic Greek wedding favors with dragees and tulle. Either you are planning a big fat Greek wedding or a small slim International one, these favors are romantic, easy to make and won't cost you a fortune!
The ones shown in the photos (which are kind of blur so I am sorry) are the ones I've made for my sister's wedding a year ago.


What you are going to need:
Dragees 
Tradition has it that there is an odd number of them in each favour usually 7, 9 or 11. In order to calculate how many you'll need you want to multiple the number of dragees you are going to use in each favour with the number of favors you are going to make plus a good amount of extras for the wedding disk, the party before or after the wedding and for nibbling during making the favors! I strongly suggest using Hatziyiannakis dragees since they are the BEST there is and come in amazing flavors!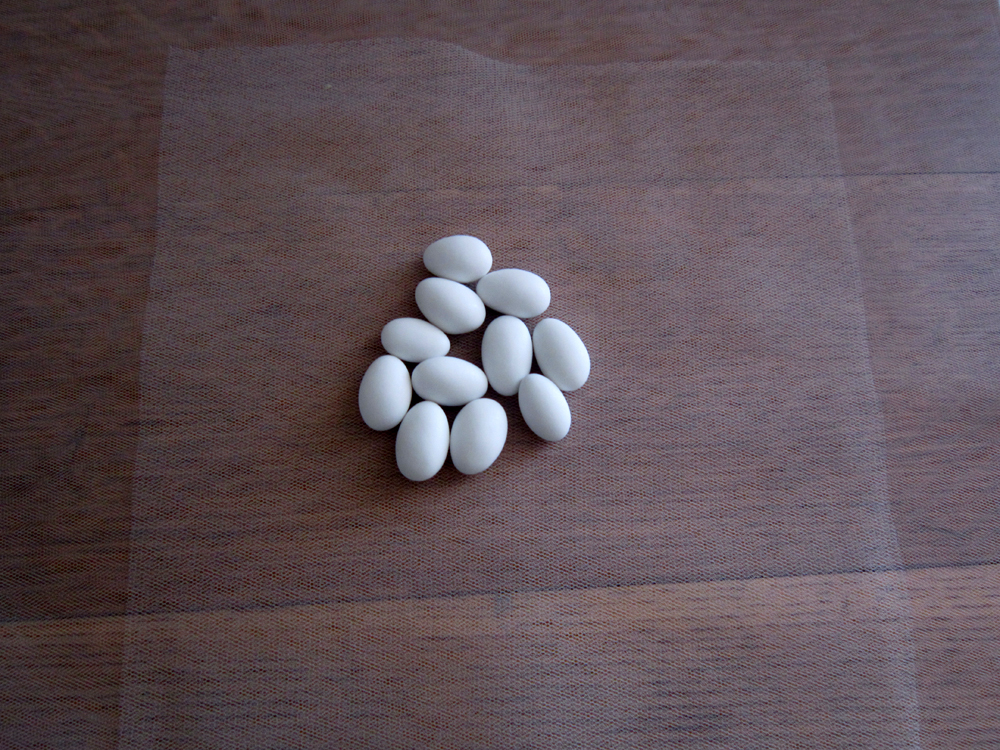 If you are not familiar with dragees or if this is not a Greek wedding, you can use any kind of candy for your favors provided it doesn't melt when it comes in contact with your hands.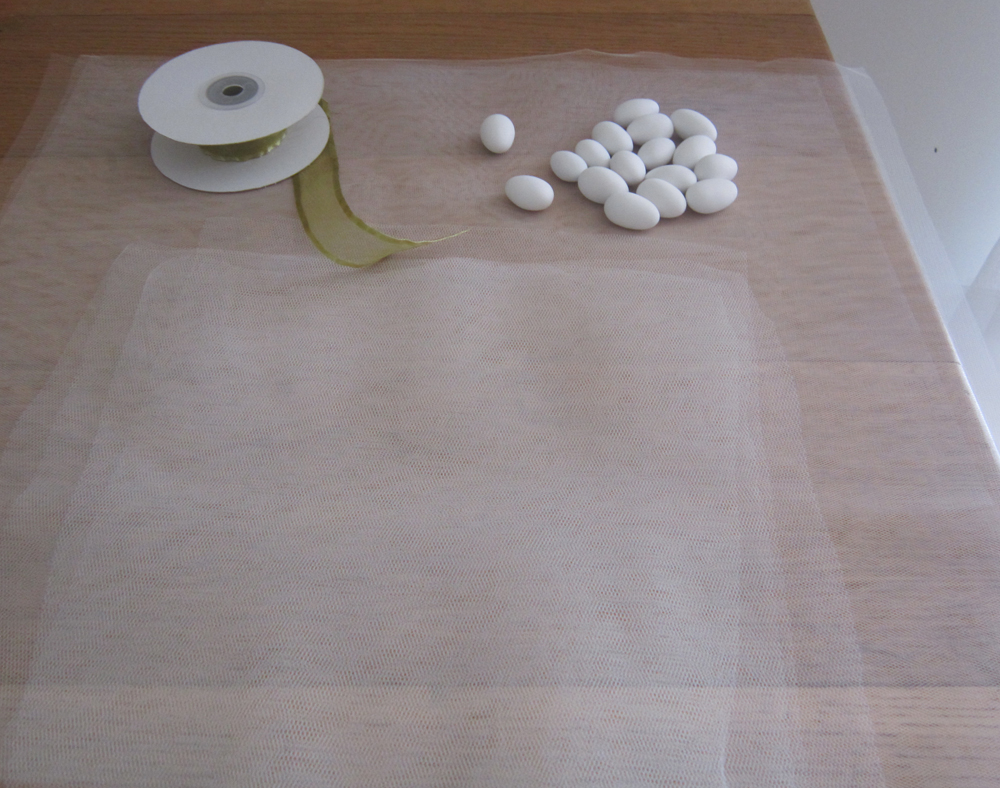 Tulle
For these favors I used three pieces of tulle (45cm x 45cm) for the outer and one piece of tulle (25cm x 25cm) for the inner tulle that holds the dragies in place. You may also use 2 pieces for the outer it will look great too!
Ribbon
We used an organza ribbon in olive green but of course you can use the color that best suites your wedding theme. It is difficult to calculate the exact amount of ribbon you'll need so I recommend using a piece of ribbon first to make a bow and then multiple it by the favors you'll need adding a 10% extra for good measure.
What to do:
Ok so this is really easy and fun (especially if you have good company and love the taste of dragies!)
First you take 3 pieces of the large tulle and lay them in front of you in your workspace.
Then you take the smaller one and lay it on top. Take the dragies and put them in the small tulle. Then gather its ends like making a pouch.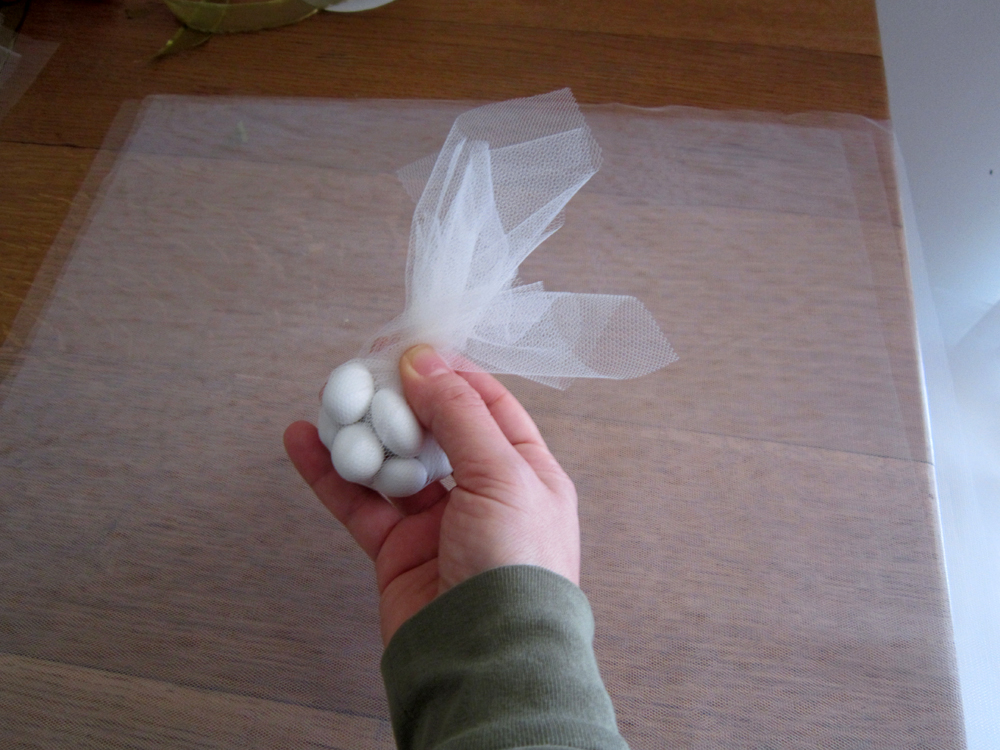 Turn the ends to hold the dragies and put the pouch facing down on the centre of the 3 larger pieces of tulle.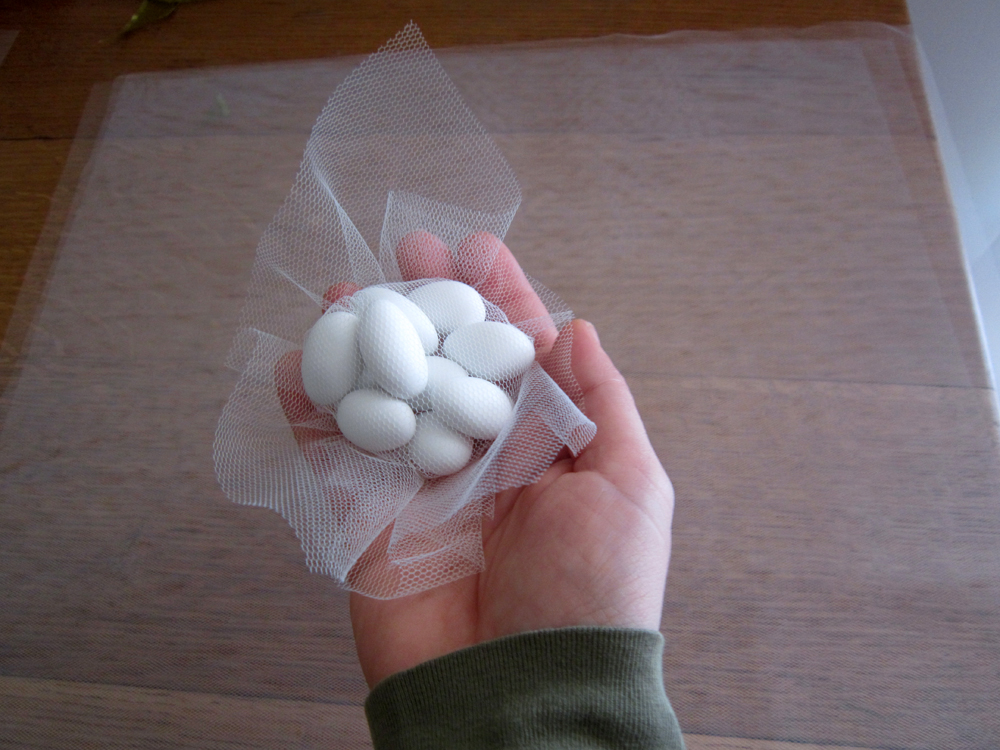 Take one end of the three tulle pieces and place it on the opposite end forming a triangle.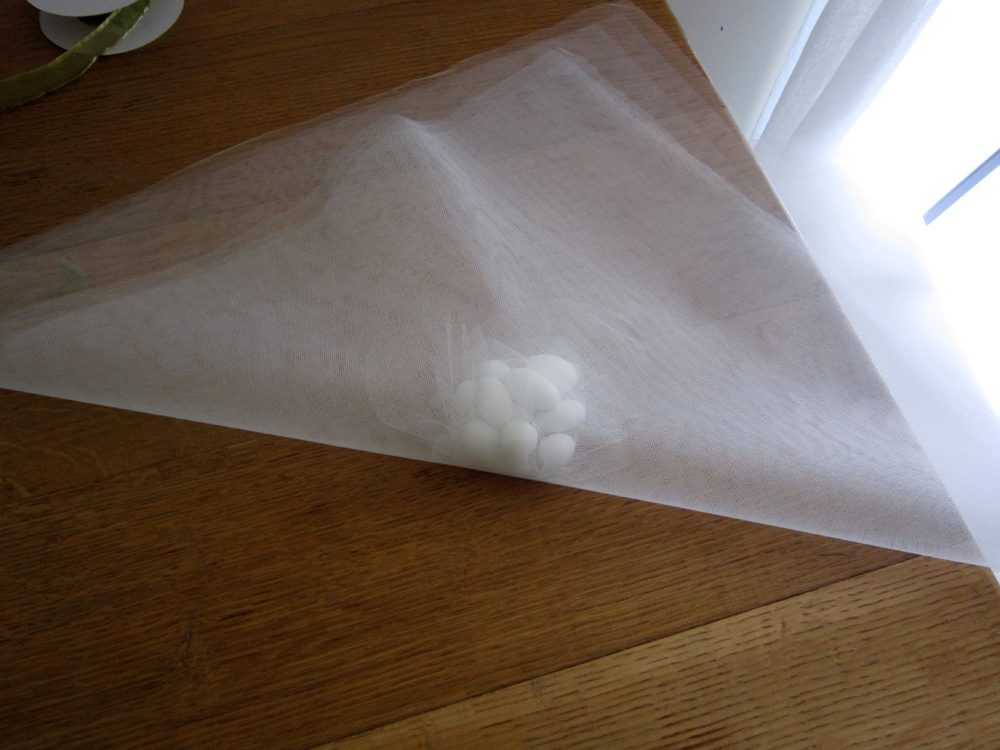 Take one of the other ends and place it on its opposite thus forming another triangle. You don't want to be exact on doing that you merely want to form a kinda shaped pouch by gathering the tulle on the centre of the tulle just above the dragies.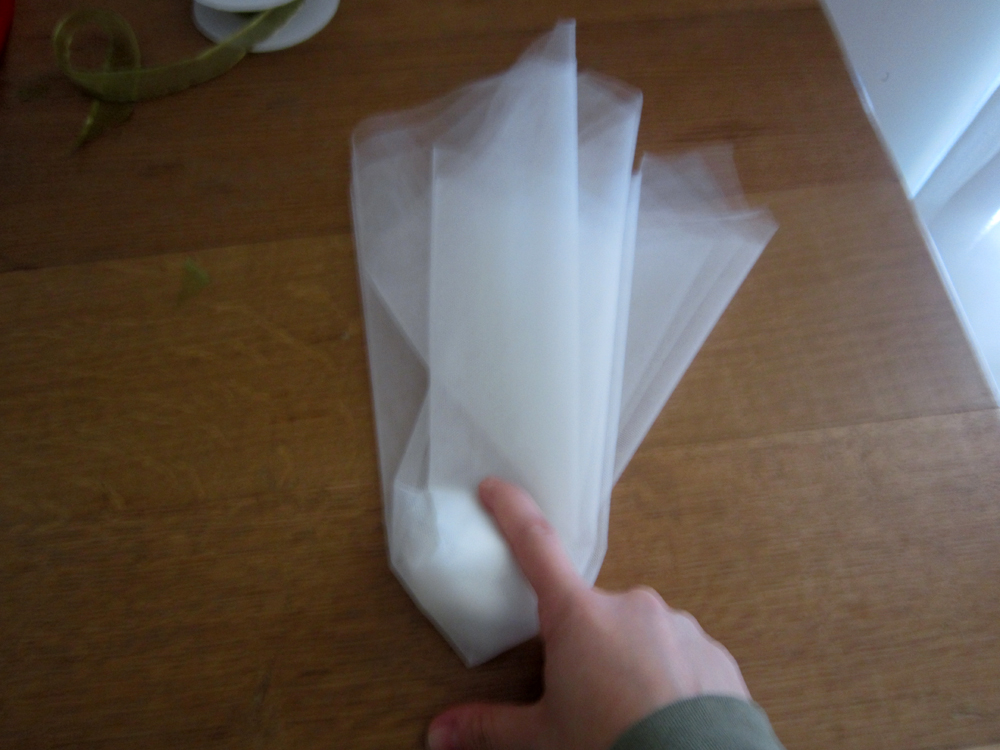 Cut a small piece of ribbon about 25cm and make a simple knot in the gathered centre.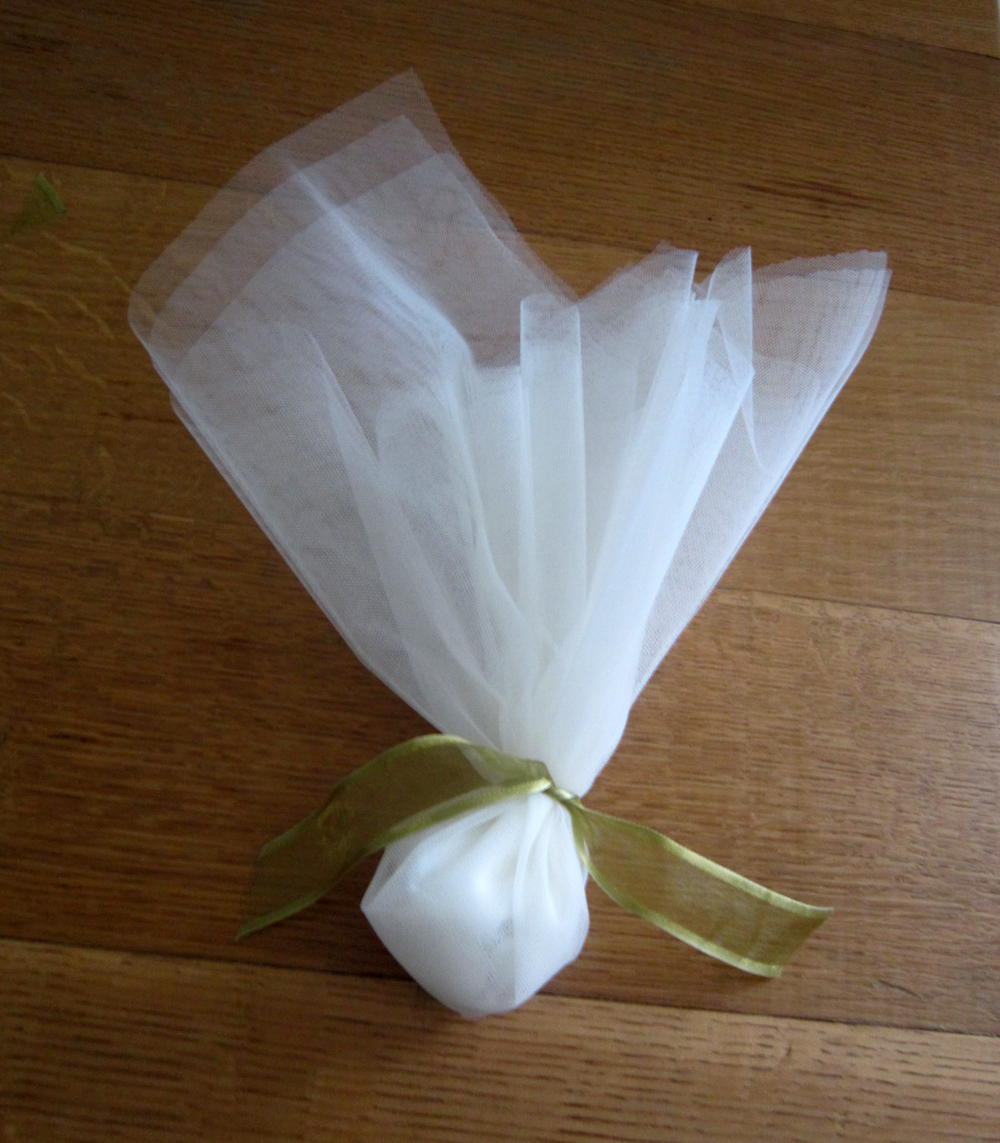 Then cut a larger piece of ribbon and place it on top of the first and make your bow. This way the bow looks richer and lusher.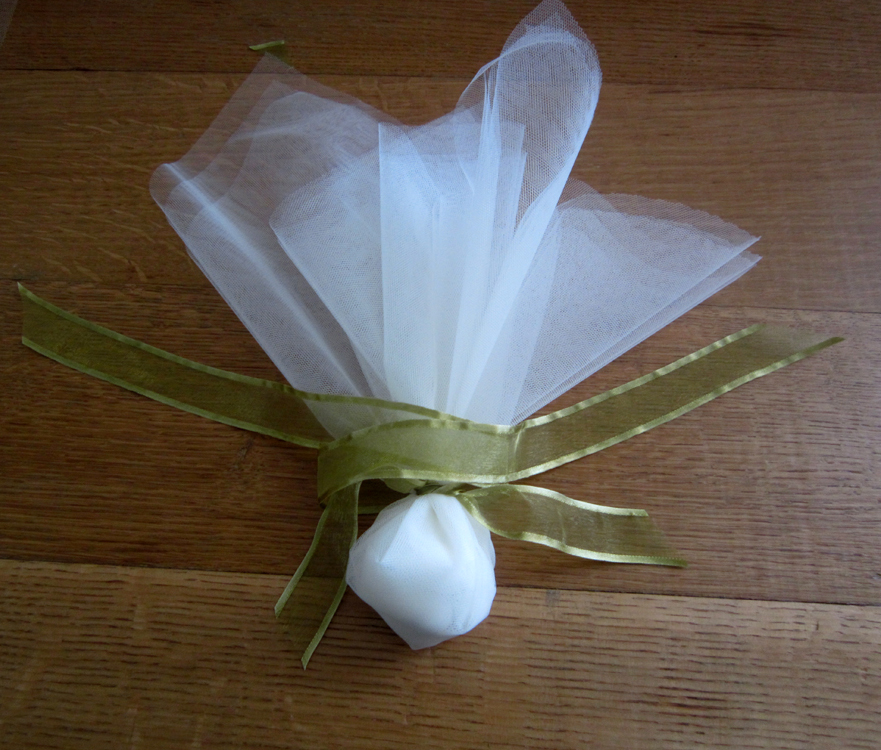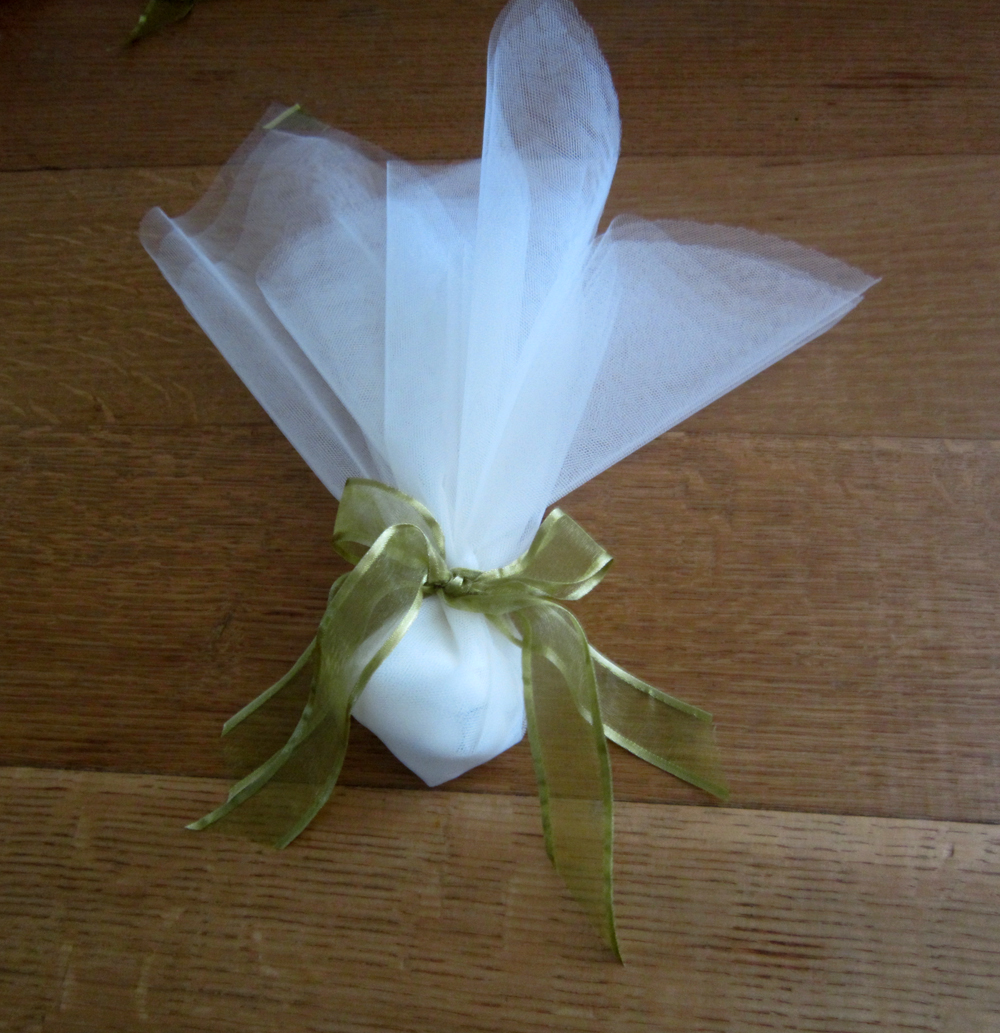 That's it! You just created a wedding favour! Only 399 to go! Lol, what? Don't you have at least 250 guests to your wedding? And doesn't your mum and mother-in-law want to give favours to all their neighbours, friends, acquaintances, shop owners they know just to celebrate their kids (finally) getting married? Well, then you are not living your big fat Greek wedding girl! You have to make it right by at least having a young member of your family trying to get your soon to be husband say some naughty words to your mother!!!! Lol!!!!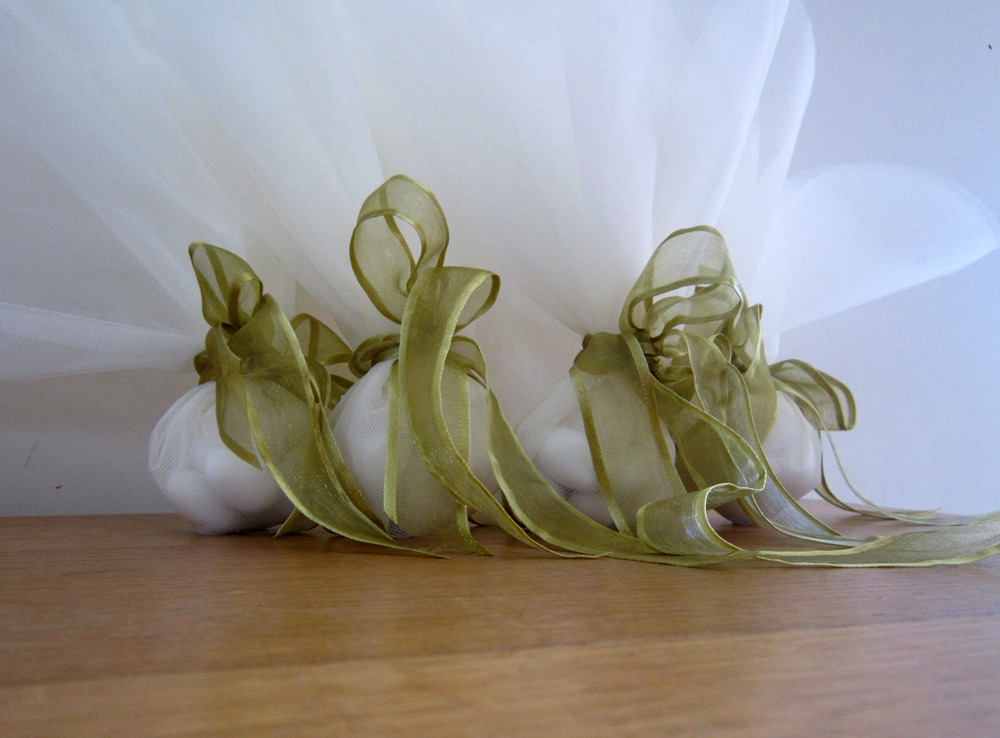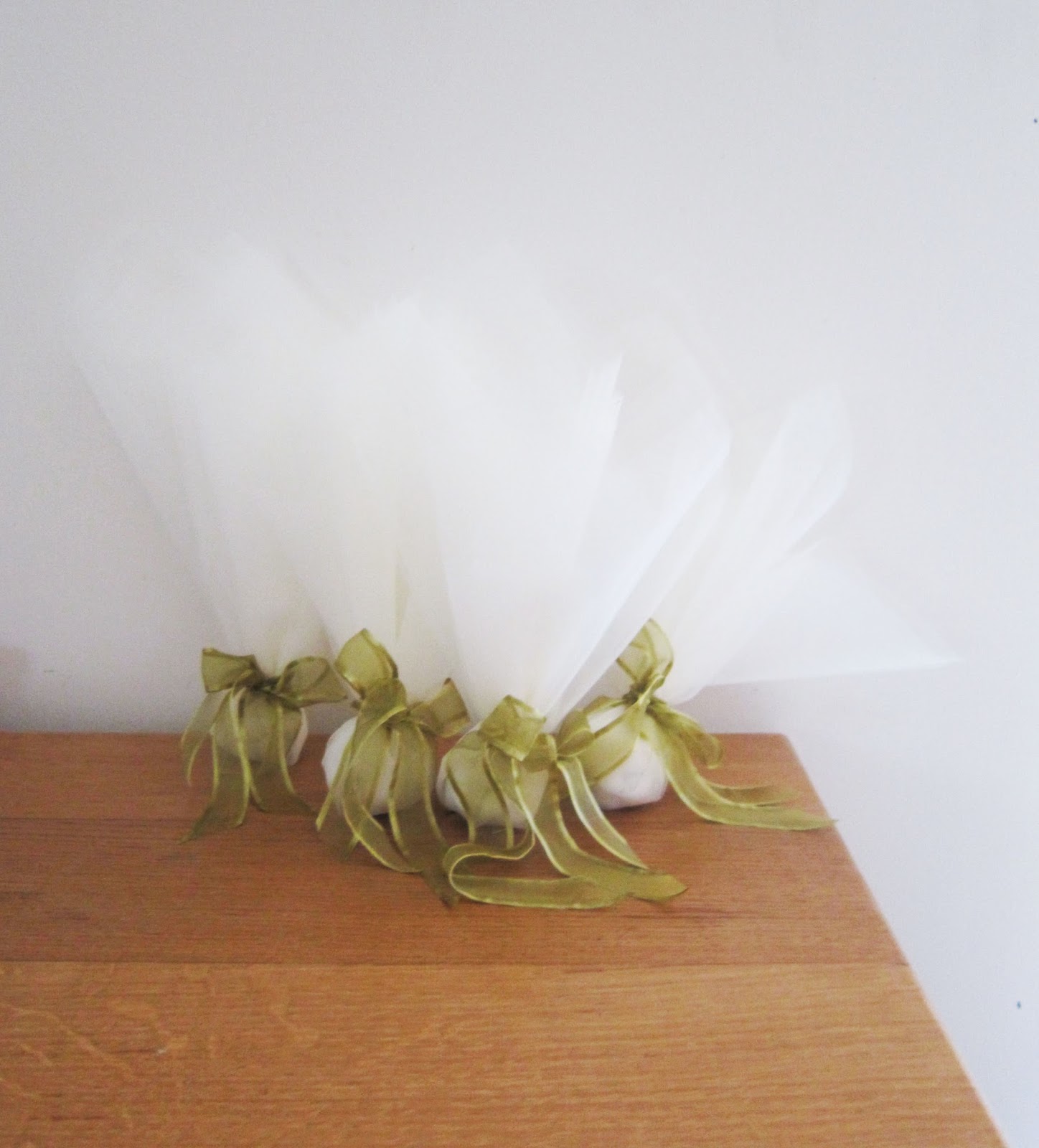 Just in case you do have to make a lot of favors here's what I've been doing for years when making favors for friends wedding and for my own. I gather my friends over at a house and assign each one with a chore. For example, one has to wear gloves and fill plastic cups with the amount of dragies for each favour. Another one has to put the dragies in the small tulle and twist it. Then another one has to count three large tulles and put the small pouch with the dragies in the center and make the triangles. Then the last one has to tie the ribbon and make the bow; usually that's me, can you guess why? This way you have a production line that works fast and efficiently and trust me having to make 400 favours is not an easy thing if you don't have good friends to help out! You are going to need someone to cook too since I am pretty sure the bride to be would not be eating pizza before the wedding!!! Is she?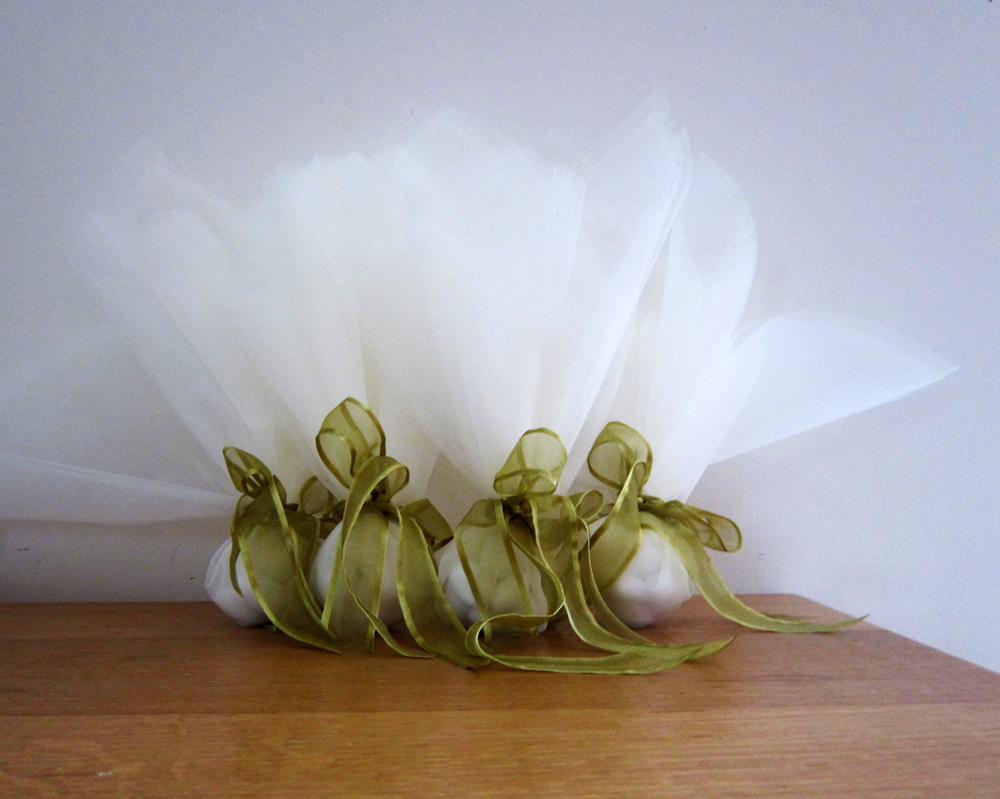 Anyway good luck with the favors and good luck with everything if you are indeed planning a big fat Greek wedding!!!!
Smouts for now
Akamatra