Hello sweeties,

It's been a year since we've moved into our new home! And what a year it has been! Full of laughter and joy, friendship and good times! All and all, this place is our home, and as my mom says: "Your house is your home, you two are paradise".


There are still some minor things to be done to the house, like, I don't know, let's say the decoration part of it! LOL!!!! Our walls are e-m-p-t-y!!!! Seriously, there is not a single nail on them! That's got to change but we are taking our time about it! We've decided on a large world map in our living room since traveling is our beloved hobby and something subtle for the kitchen.
Today I am going to show you some ideas I've found online for the kitchen decor. Hope you'll like them!
Can you guess what I like most from this space? The use of white to reflect natural light! I wish my kitchen had such abundant natural light! I also like the table and the use of mismatched chairs! You can update your old chairs using these tutorials and save big while creating something modern!
An integral part of our home is our plants. We love talking to them and taking care of them so much! Nick's favorite past time is going to the balcony and fussing over how much they've grown! He's a proud gardener that's for sure! I want to add my favorite greens to our kitchen too. I'd love to do something like this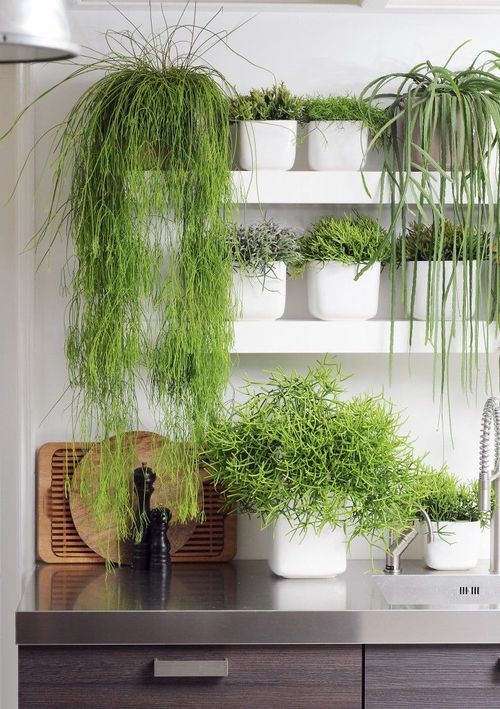 and I think I have the place to do it too! If you find it too much, how about this hanging pots?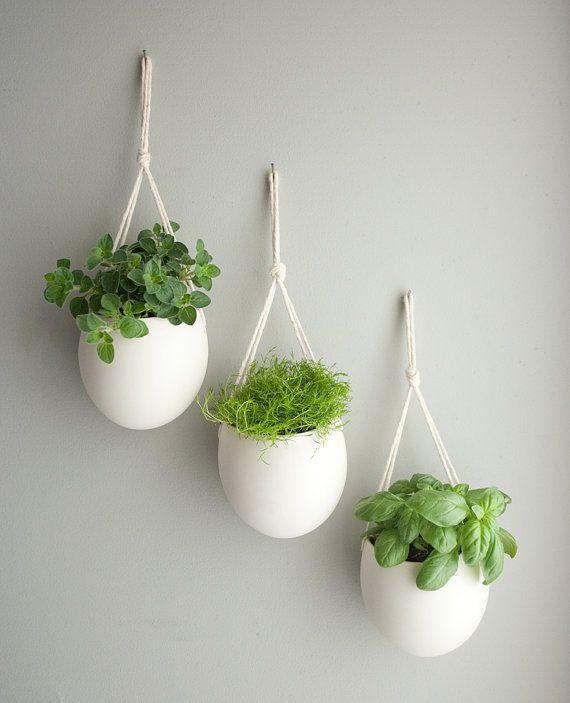 My kitchen is modern but not edgy. It has a hardwood floor in a sweet birch color and the kitchen cabinets are called oyster decorativo a color shown here
I think I need something other than green to make it all come together. I love purple but I think it may be too much for the kitchen so I am going for yellow! Off course my first thought is decor with flowers! Aren't those centerpieces lovely? Learn how to make them here.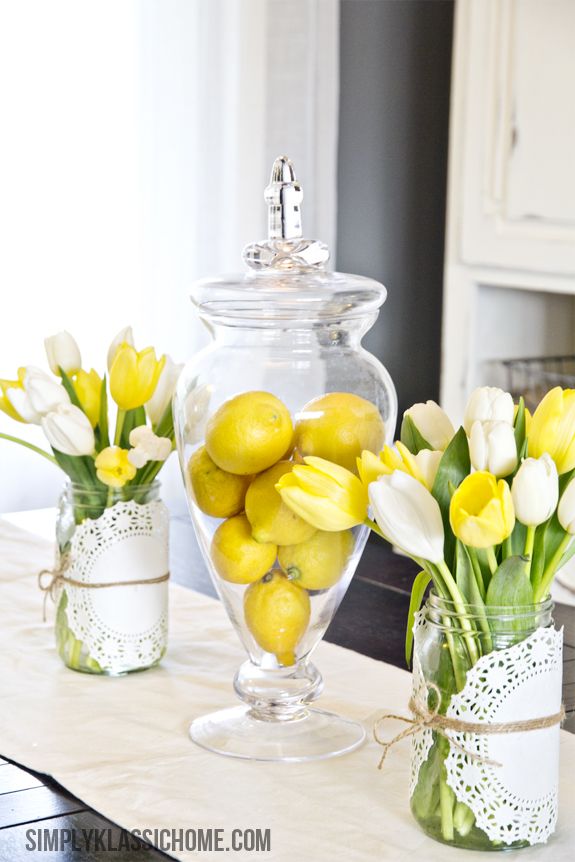 I also love these coasters for a splash of color on the table!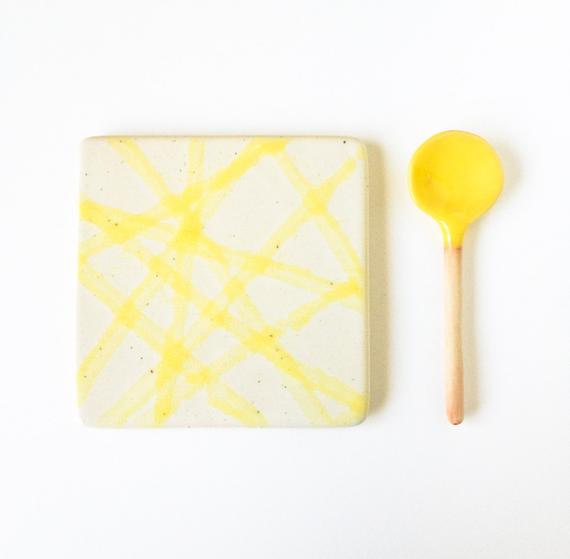 coasters
I am also considering blue and teal small details. What do you think? Is that a color too many?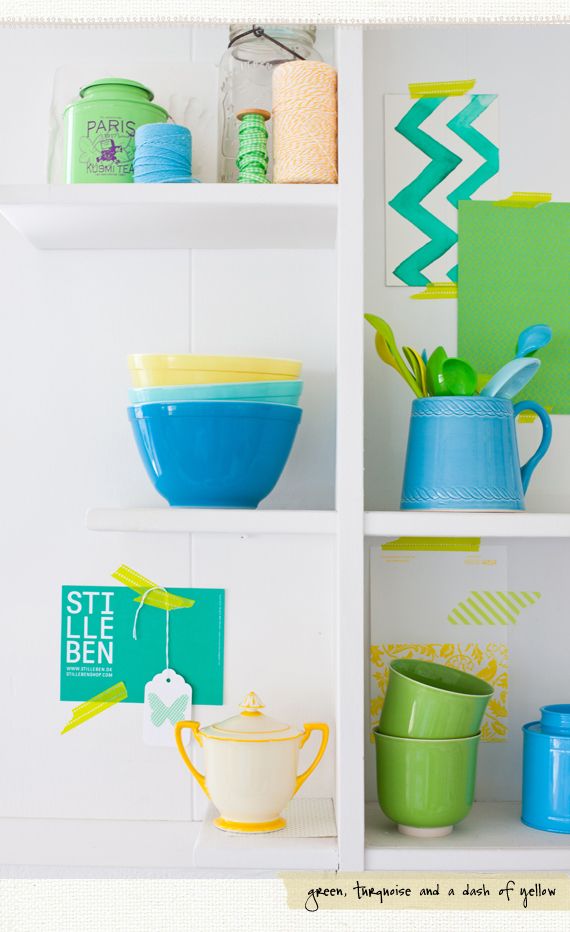 Off course, I am dressing up my mugs and cups with my colorful cup cozies!!! They keep my herbal tea warm, my fingers from burning and add a little cuteness to the place! Like them?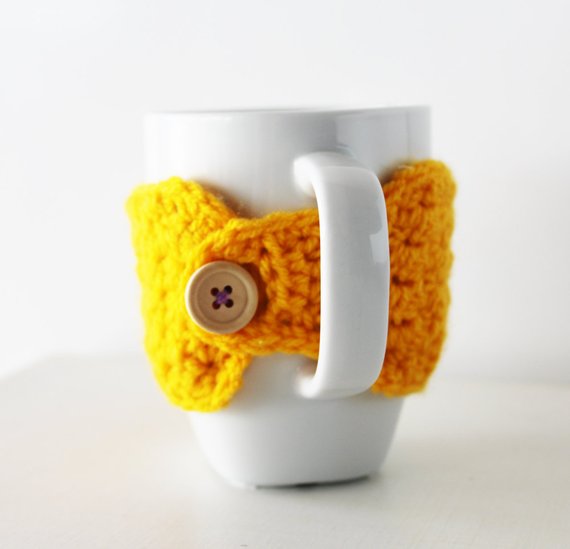 crochet cup cozies
Lastly, a great way to add color to your kitchen is the kitchen linens. I personally love these tea towels and I am going to be making them real soon! Check out this amazing tutorial here.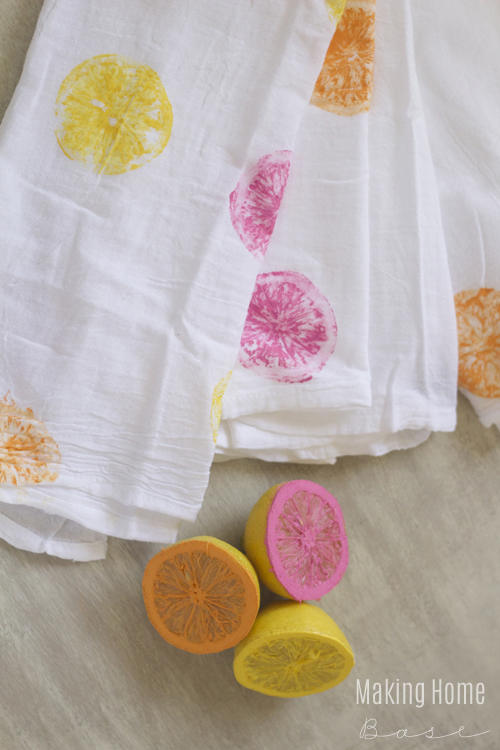 There are many other ways to decor your kitchen. My good friend Dimitra from DecorAsulym recently blogged about 8 ways to decor your kitchen! Check it out here.
What color scheme have you got in your kitchen? Share some decor ideas in the comments if you like!
Smooch for now
Akamatra