Hello sweeties,


Two years ago today I married my love in a romantic ceremony amongst family and friends. I cherish that day and the memories we made during our wedding day (and night, lol)!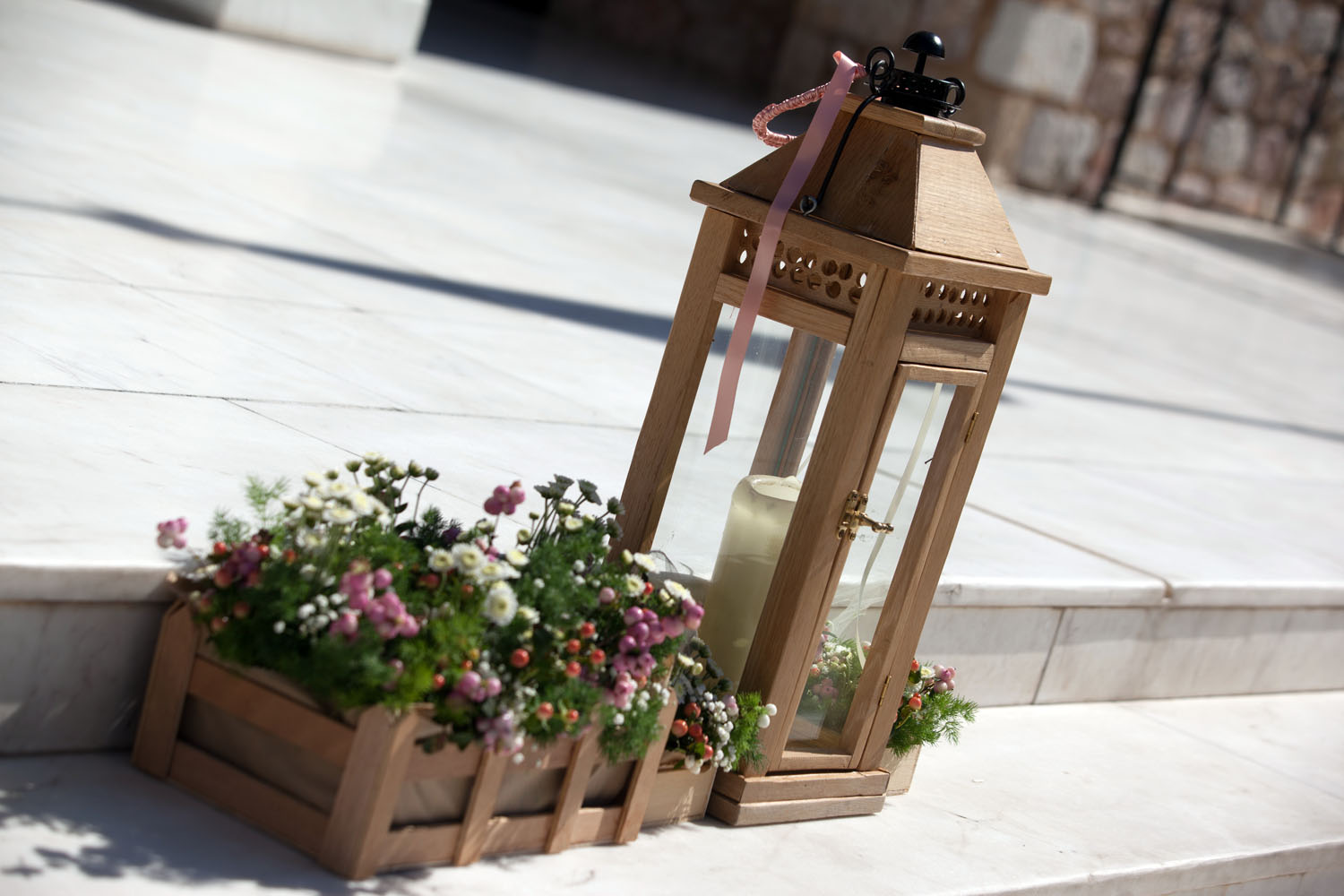 Apart from our clothes and my bouquet everything else was handmade by me and my family! My father made the wooden lanterns and I prepared the small crates for the florist.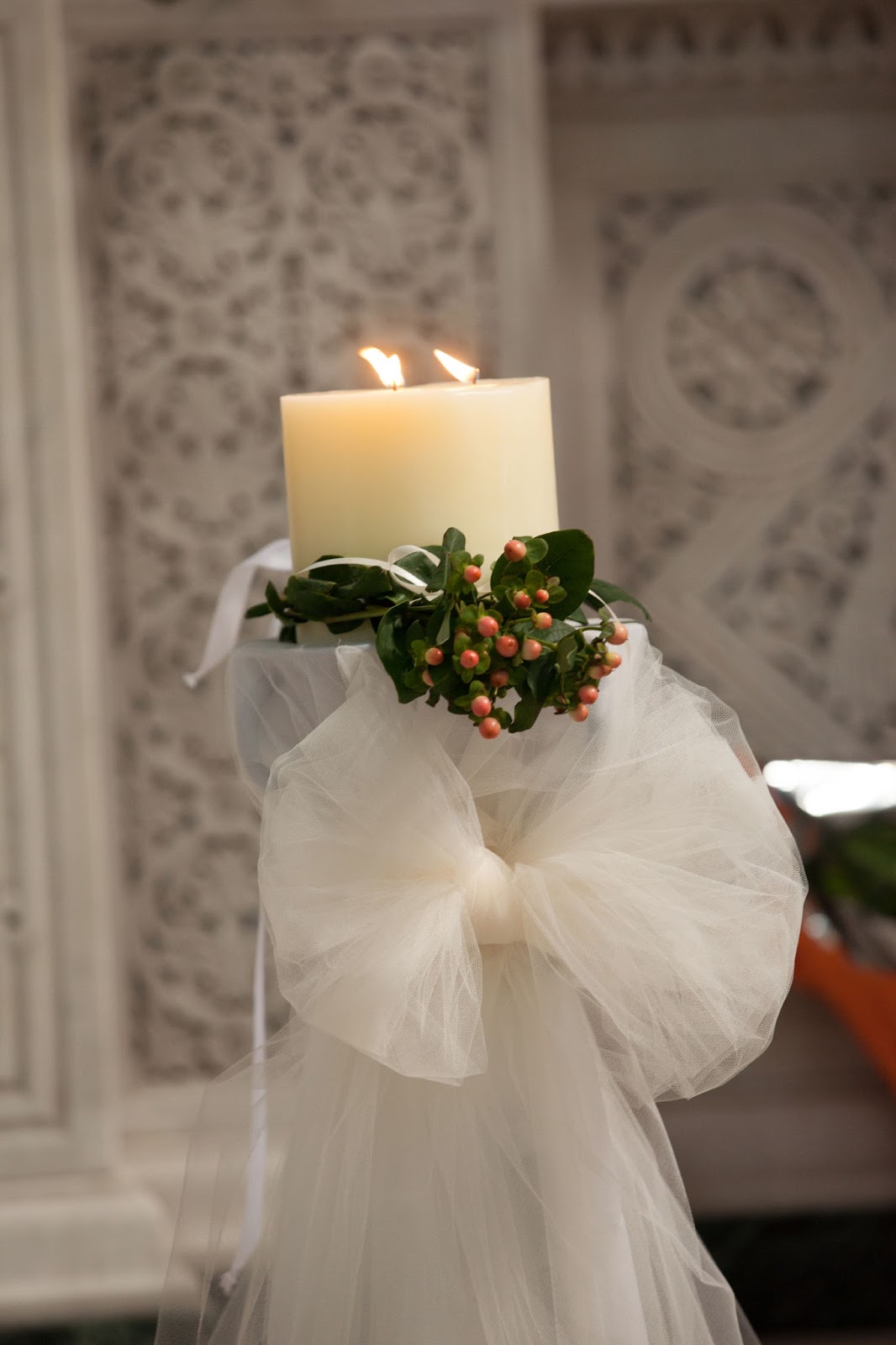 My love for bows needs no explanation. I had these big black candlesticks for the candles but I covered them with tulle and made a big tulle bow too.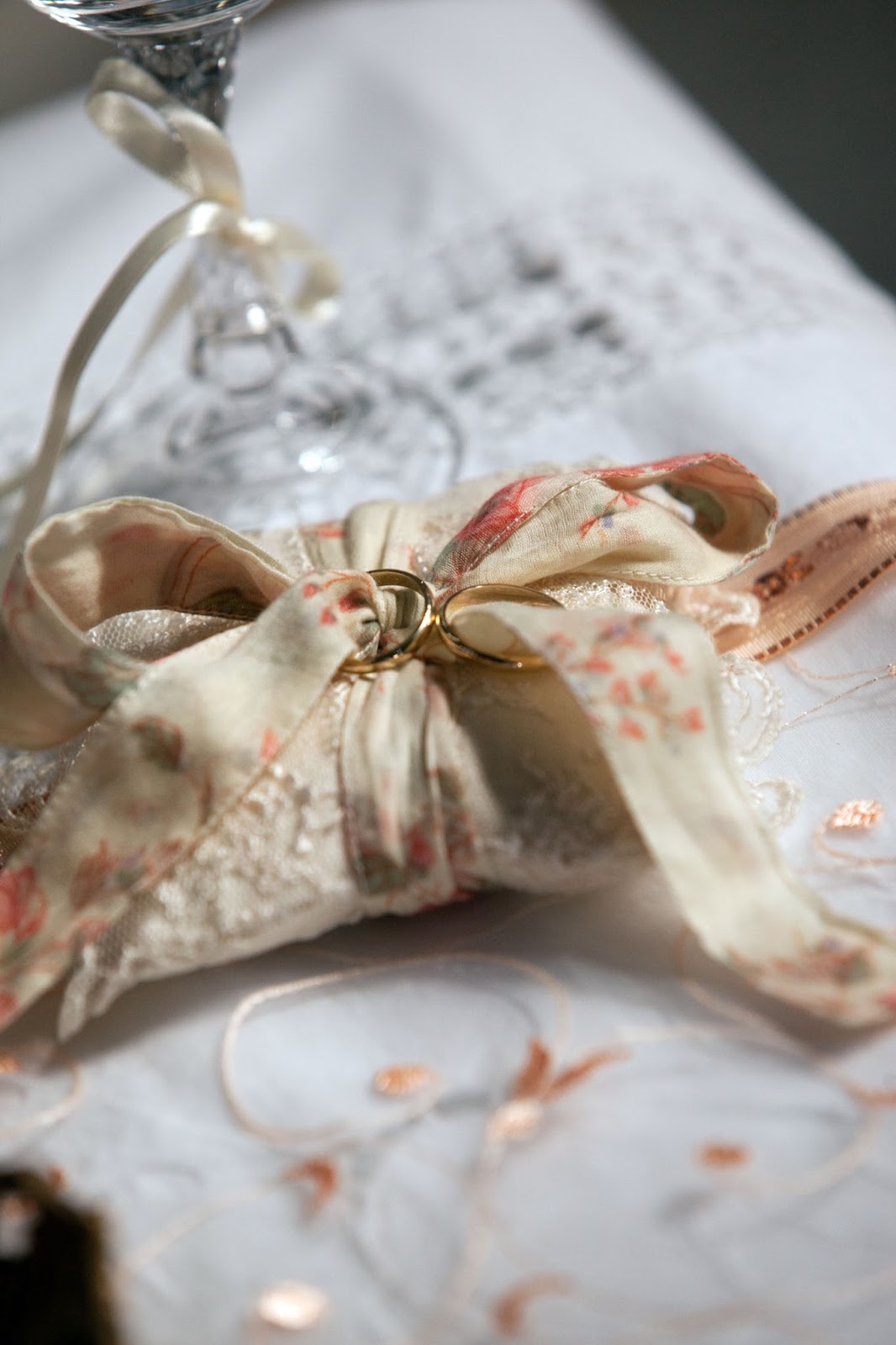 I wanted something more romantic than the black jewelry box our wedding rings come with so I made this ring pillow from linen fabric which I embelished with a french vintage lace and a pink floral bow.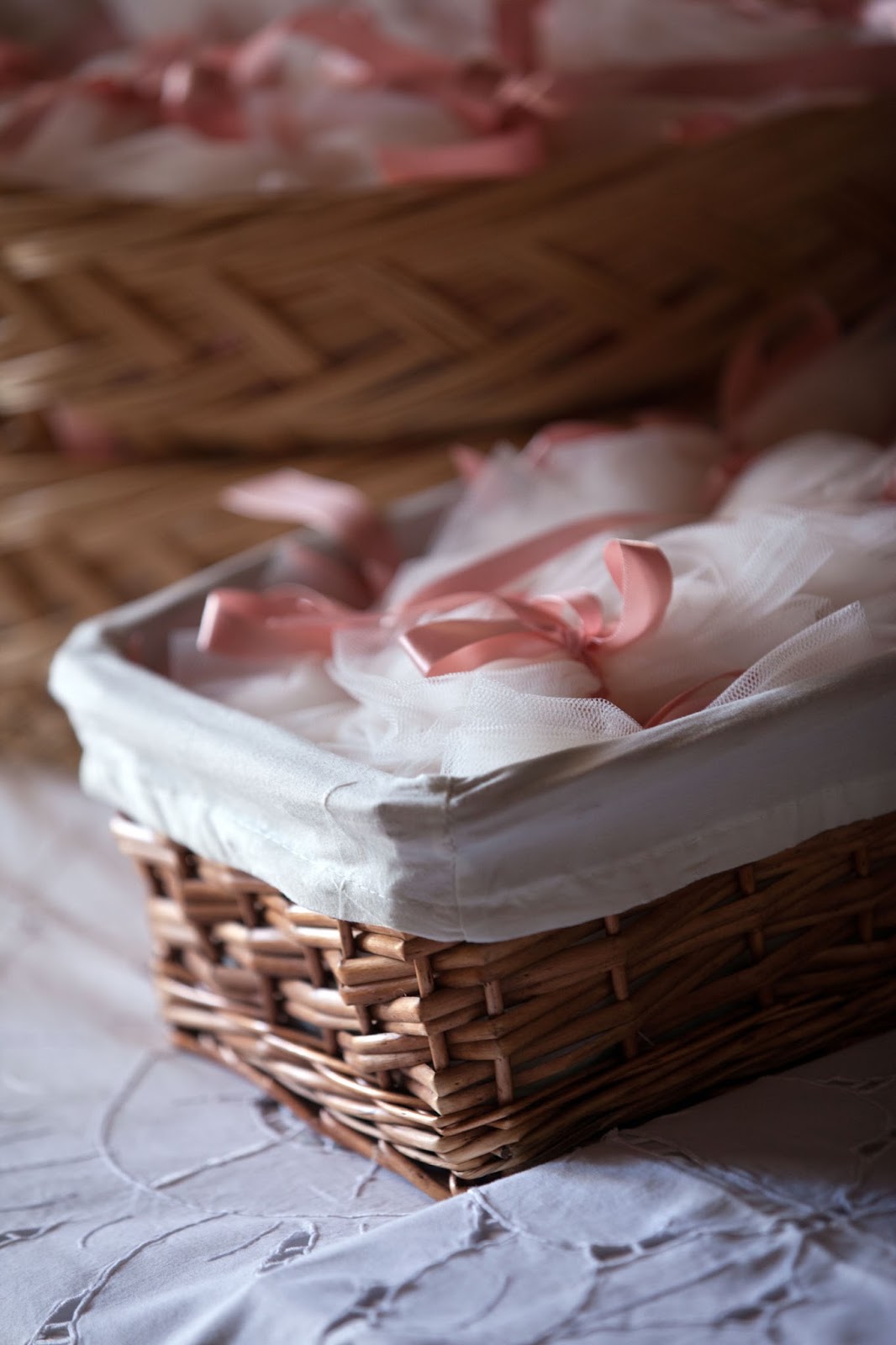 I even made my wedding favors in a bow shape!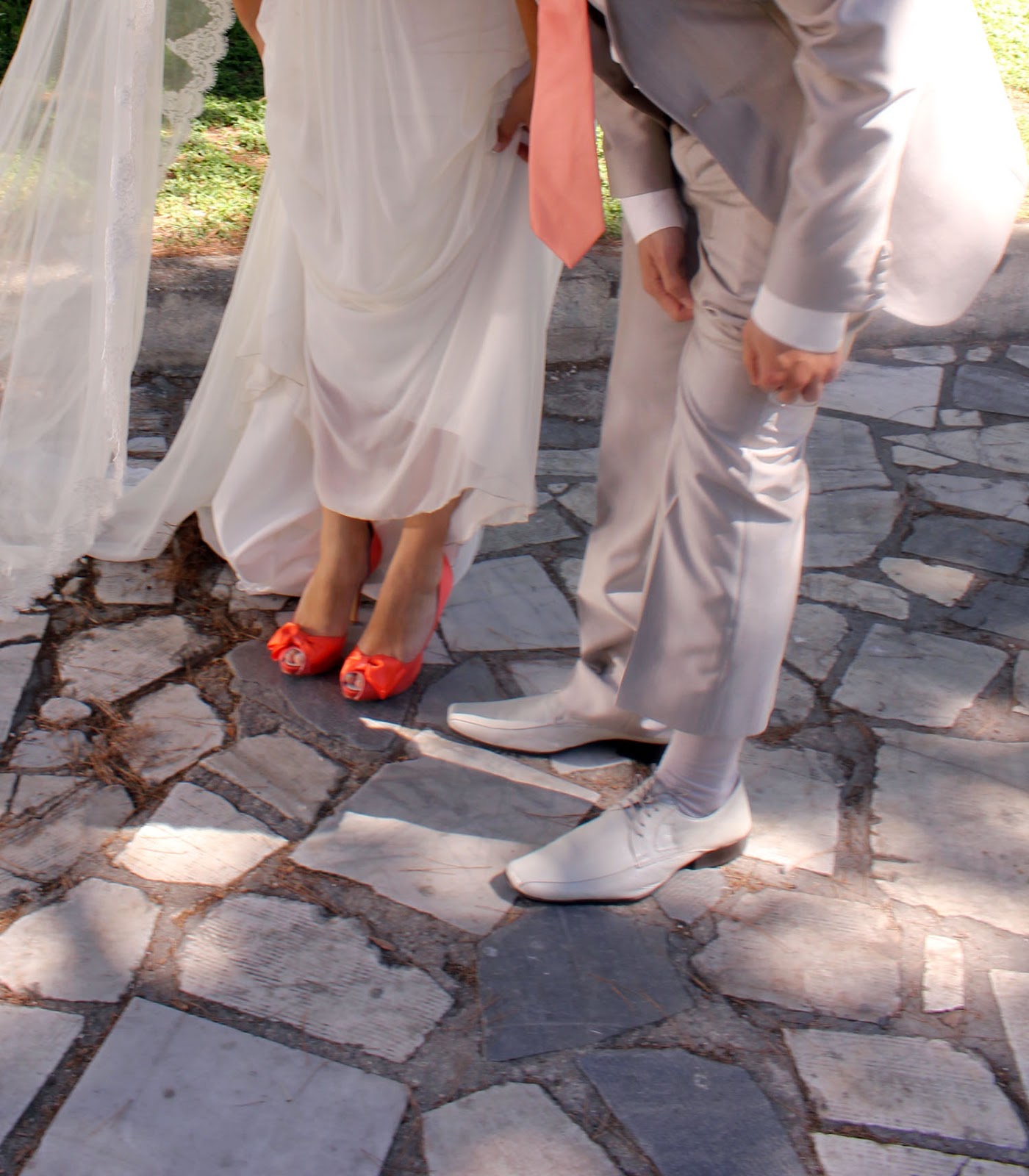 The first thing I bought for the wedding were my shoes! I know it's an unconvetional color for a wedding shoe but let me tell you! I ADORE THEM! I bought Nick's tie the same color and we were a smashing hit couple if I may say so!!!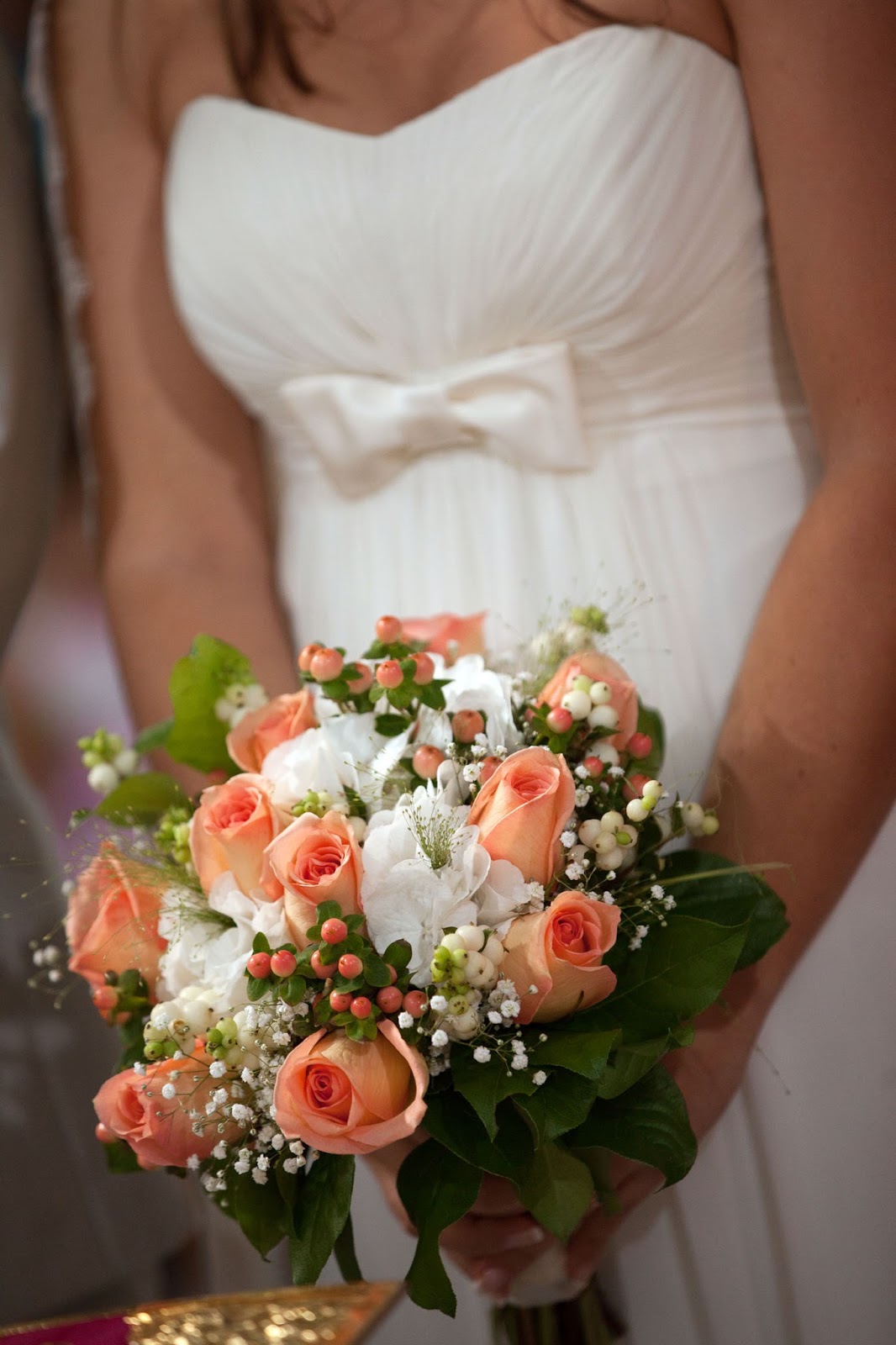 I love the wedding flowers! I managed to maintain most of the flowers after letting them dry out. I have a great idea of compining my bouquet with our wedding crowns (stefana in Greek) and some other wedding memorabilia but I haven't gotten around doing that yet.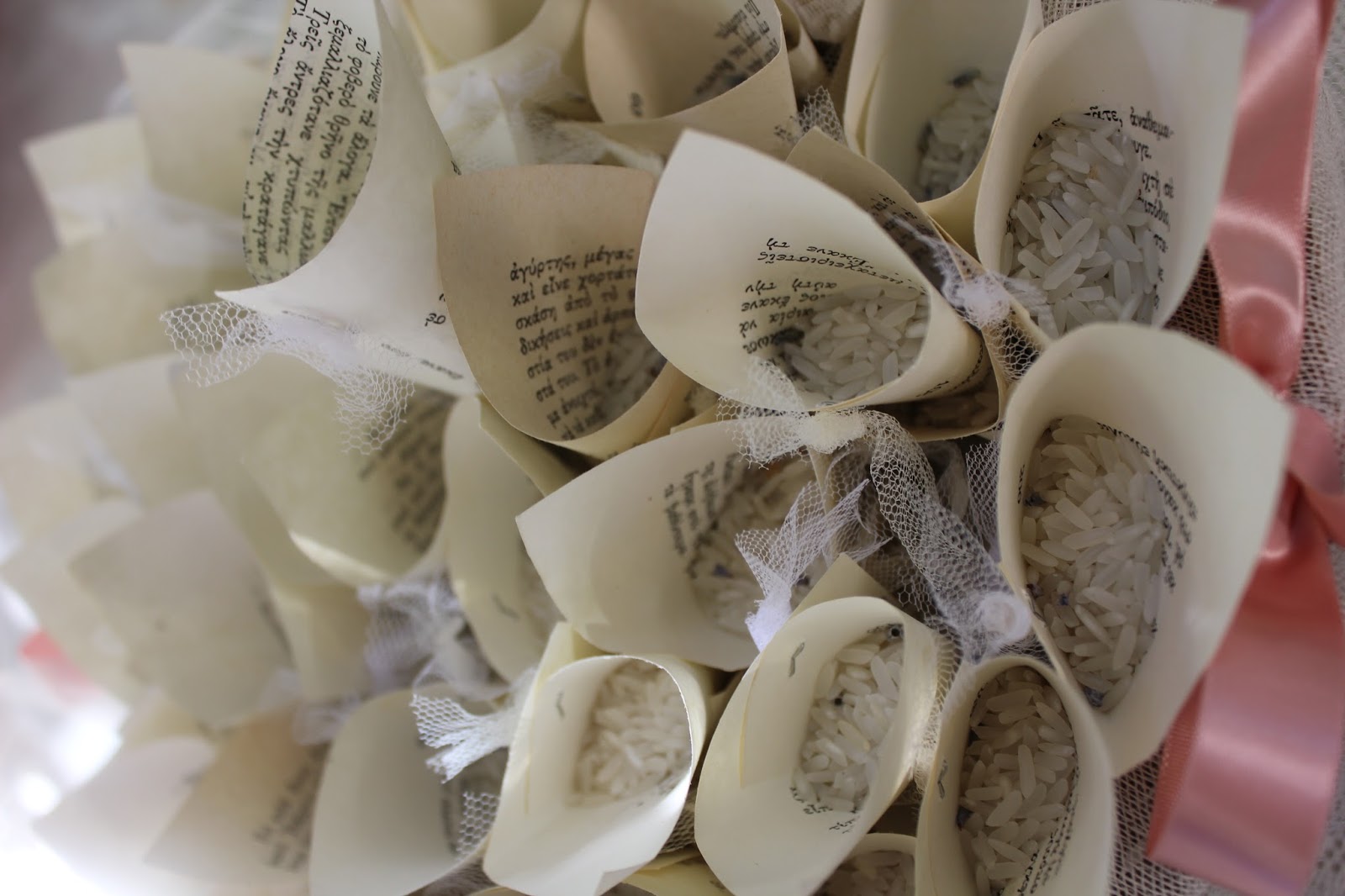 I also made my wedding rice cones just like I showed you here. I used tulle instead of ribbon for mine and also put some lavender buds along with the rice. The church was smelling great!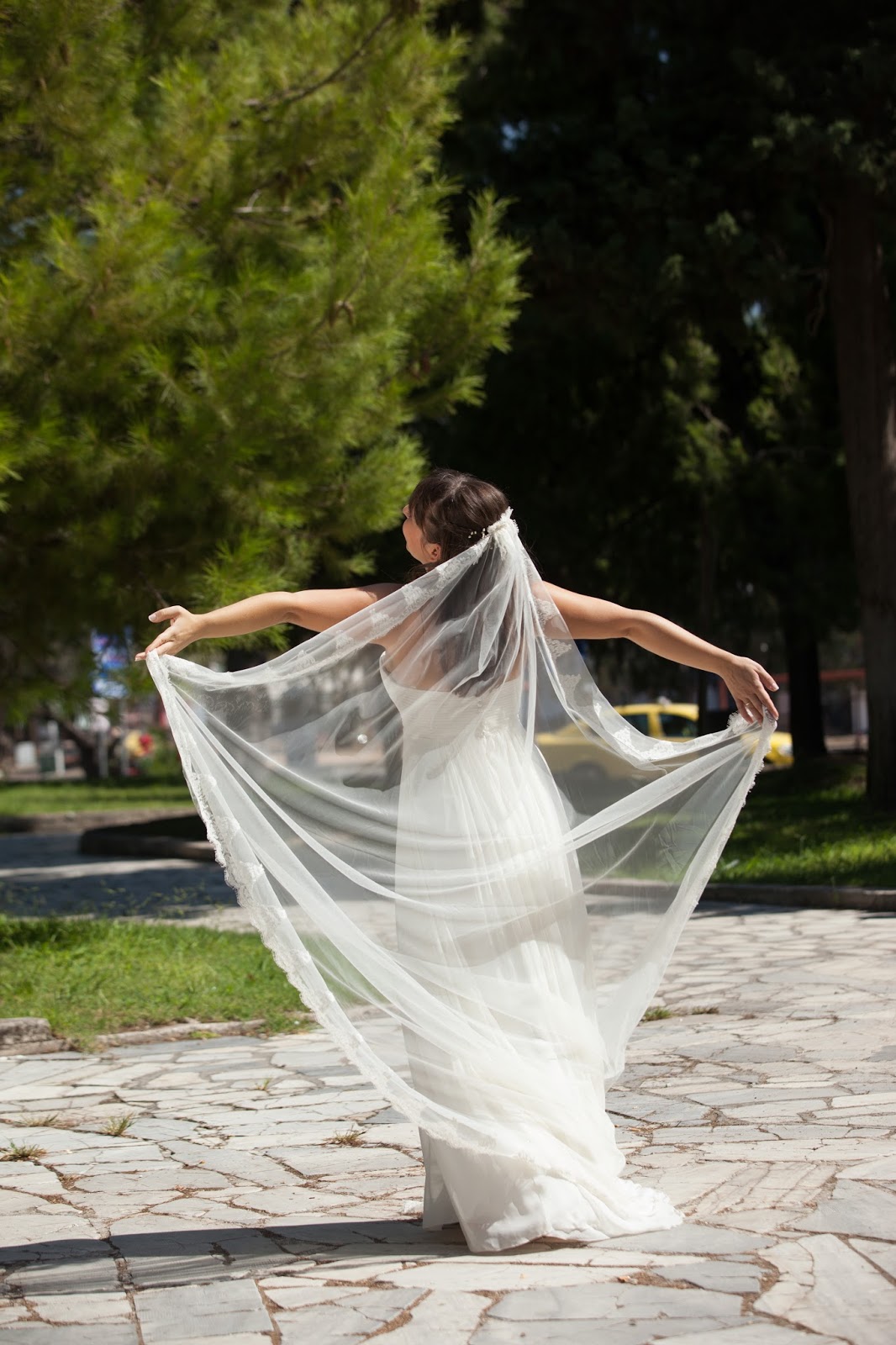 I enjoyed our photo session right after the wedding so much! I never feel confident enough to have my photo taken and I always fidget some way. I am not a photogenic person, but that day I felt like I was really beautiful! Propably it was due to the happiness!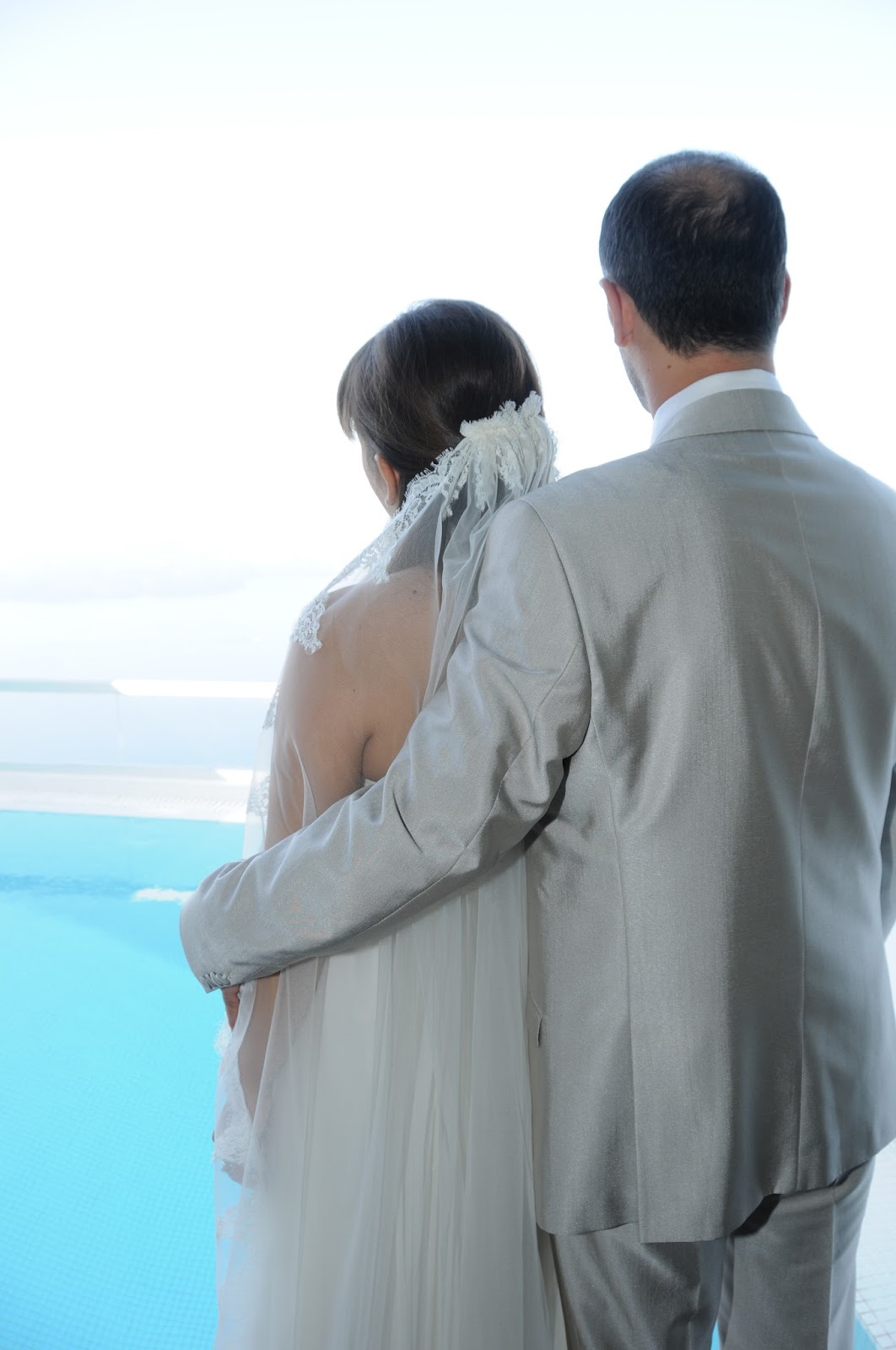 I will never ever forget our honeymoon in Santorini! Man, that was the best holiday we've ever taken together! I was able to persuade him to wear our wedding attire once more in order to take some photos in the island.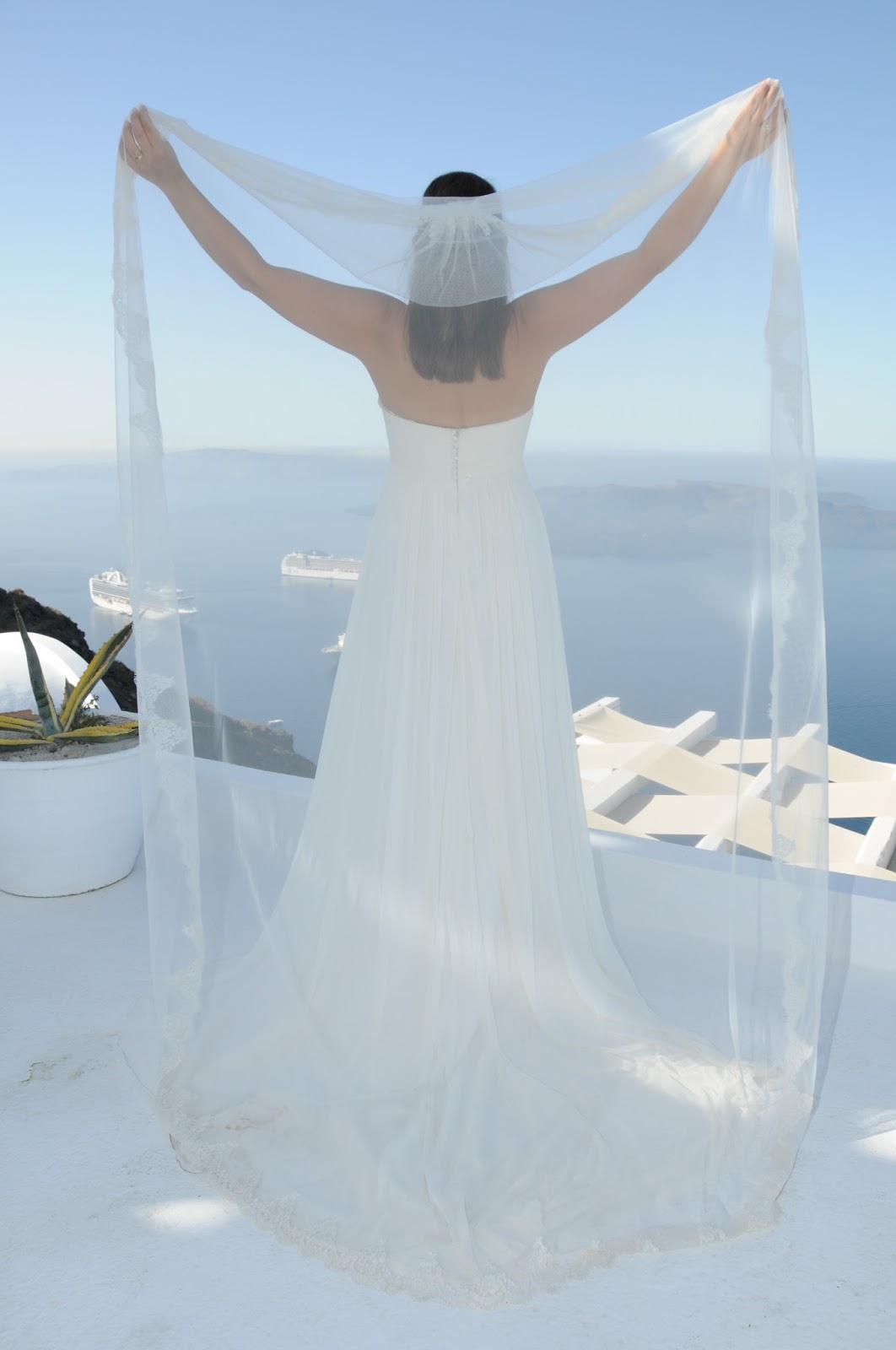 I wish we could have stayed there forever! It was magical and I wouldn't change a thing about it!

I also wouldn't change anything from our life together so far! It's been a real adventure and I am having the time of my life!

I hope you are happy with your loved one for those of you who are in a relationship or a marriege and I hope for those of you who aren't that you'll find your missing piece soon!

Smooch for now!

Akamatra

Photos from StudioKoresis and Sirigos.