Hello sweeties
I haven't posted any recipes for a long time now. That's because I honestly think no one wants to eat what I am eating lately. Well, actually maybe you do for your own good but I am not going to preach about the benefits of fasting therapy; not in this post anyway.
Anyhow, I found these photos from a while back when I made a very easy spinach pie and thought I'd share them with you.
This is a recipe for a super fast and easy spinach pie (spanakopita in Greek) made with very few ingredients for my husband pleasure. (Are you sick of me mentioning my hubby in everything I do yet?!?)
You are going to need:
A kilo of spinach (wash thoroughly) 
An onion
200gr of feta cheese (for my pleasure)
Pepper
Salt (optional)
Olive oil
Two pieces of sfogliata dough (flaky pastry)
Boil water and place the spinach for 4-5 minutes. Remove from water and leave it to strain.
Clean and cut the onion in small pieces.
Place a table spoon of olive oil in a pan and put the onion and the spinach in a medium heat for 10 - 15 minutes. I avoid this step but you may find it makes the spinach tastier.
Add pepper and/or salt.
Use a bit of olive oil for greasing the baking pan. Defrost the dough and place it slowly on the pan making sure there are no air bubbles trapped underneath.
Place the spinach and onion mix evenly on the dough.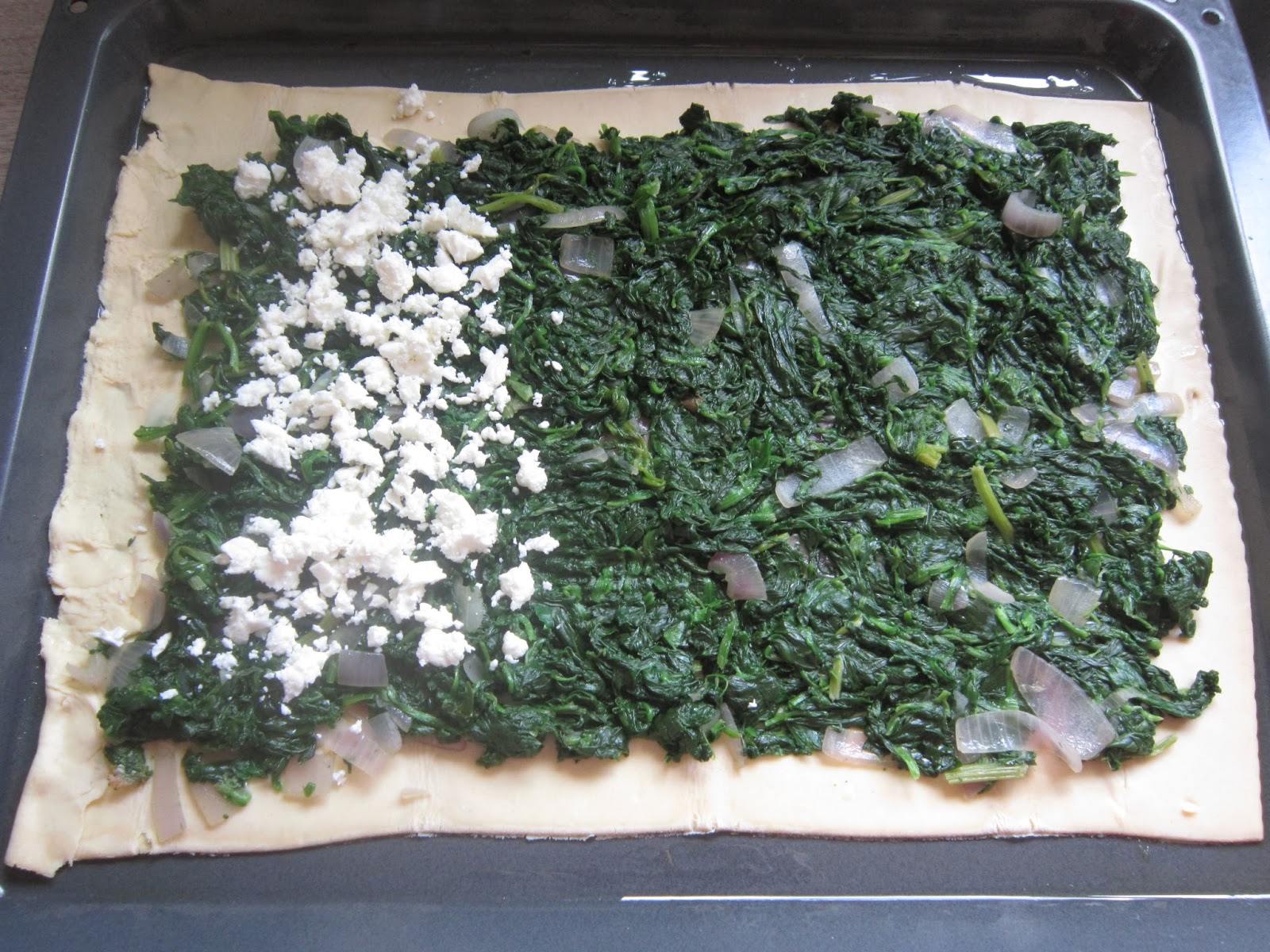 I love feta cheese but Nick doesn't share my love so I only put it on a small part of the pie above the spinach. If you like feta cheese you should mix it with the spinach as soon as you take it of the pan.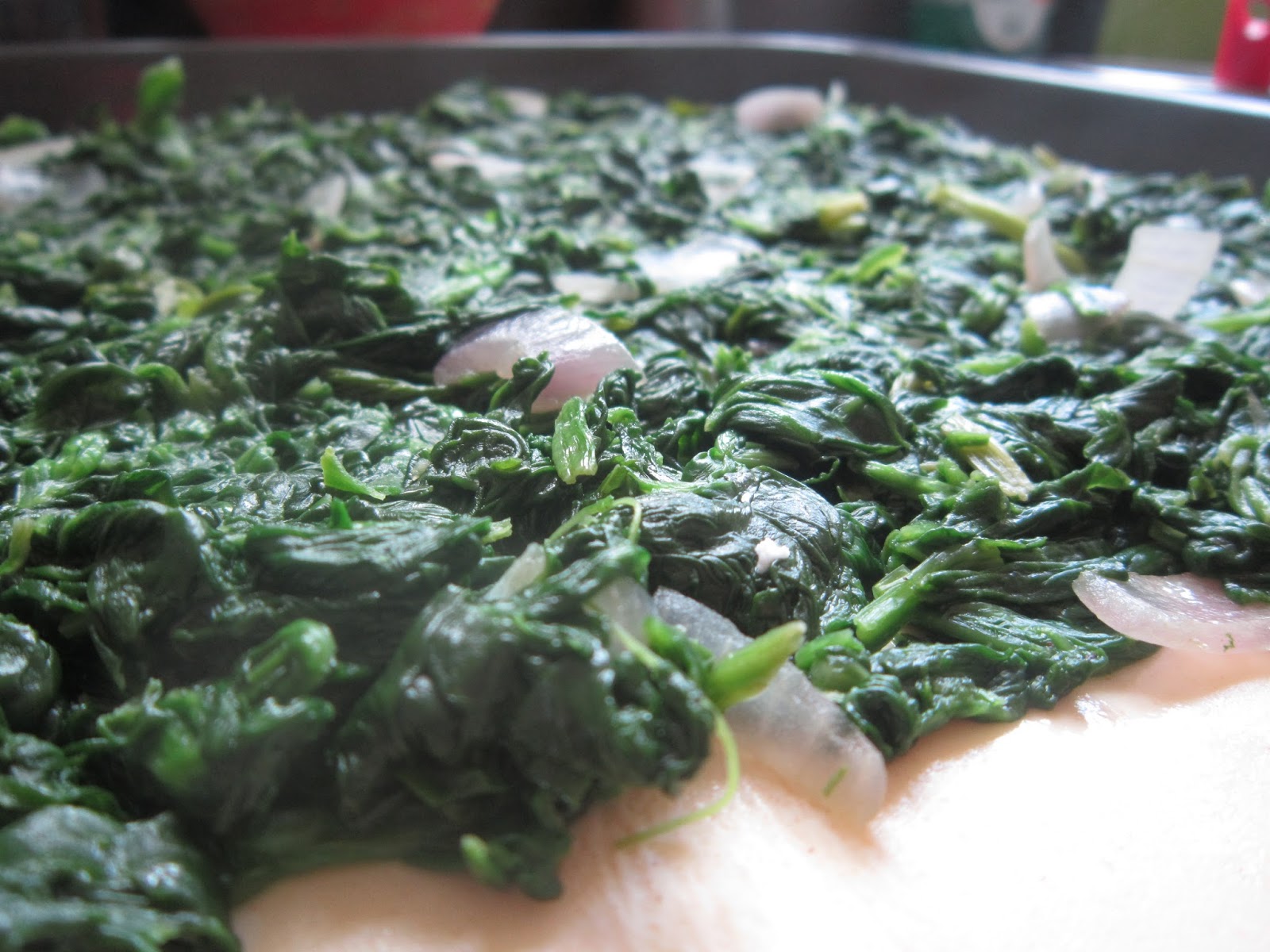 Take the other piece of dough and place it above the spinach. Wet your fingers with water and close the edges of the pie. You may use a fork to make a design too.
Use a knife to make a grid in the pie. That way it will cut easier when it is done.
Bake for 40 minutes at 180oCor until the dough reaches a golden color.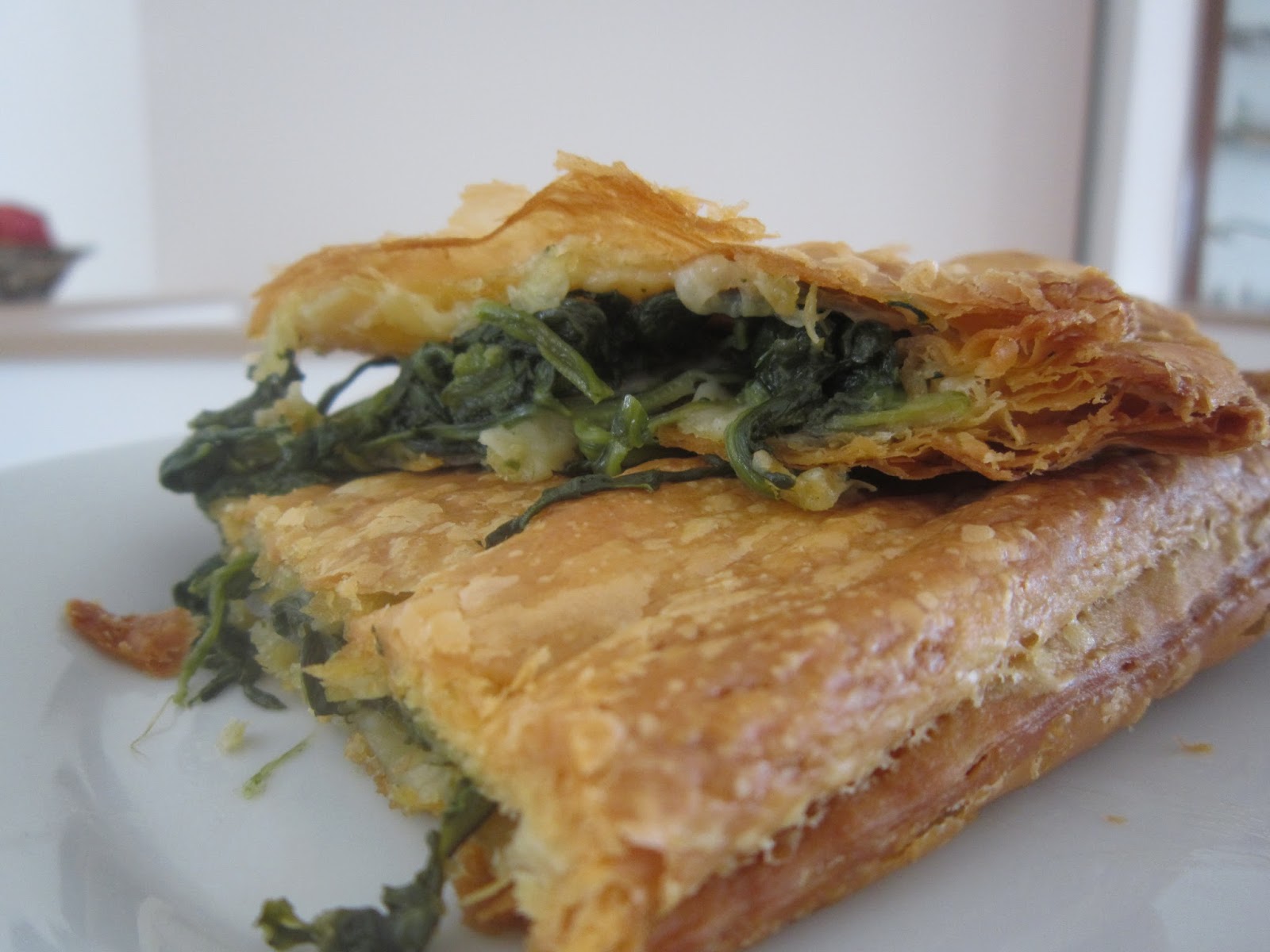 Enjoy!
Smooch for now!
Akamatra