Hello sweeties,

As, I am flipping through photos of our recent trip to Rome and Naples and writing my (long awaited I know I know) post about it, I stumbled upon some amazing maps on the net.

Me and my husband are looking for a really large map to hang on our living room. The idea is to have a big map to cover a whole wall and pin (or glue, or hang) photos of the places we've visited together. We have thought of many ways to do this but haven't decided yet.

I would definitely use a gold colored map for this project, like the one from Vicky from ArtFilesVicky on etsy.
photo from here
I like this idea of Ashley from this amazing blog from Texas.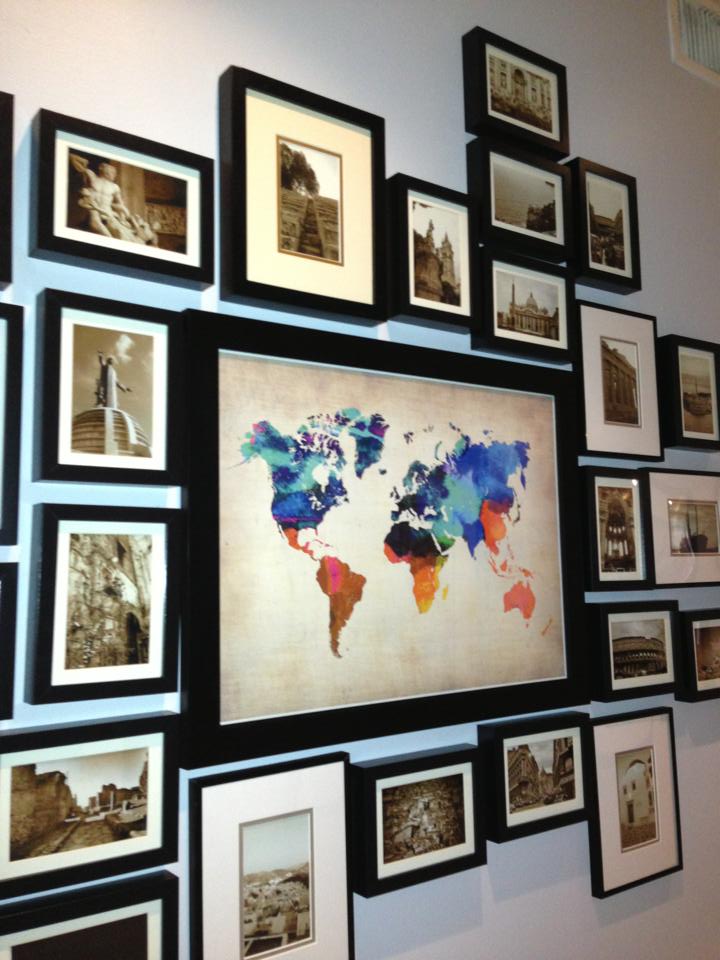 photo from hereI would use different frames for out house since we don't really like black but this is very close to what I would like to do (if we decide to go with this format).
I also love this map. It is great for a dining room decor too, if you have one that is!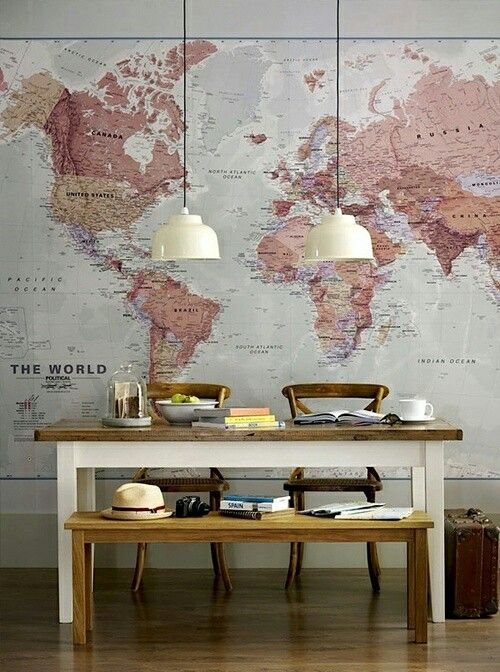 photo by DominiqueBlackmore
I like the idea of using pins to denote the places we've been, but I am not sure if the paper of the map can withhold a large number of pins without threading away. I love what Amanda from witandwistle made with a silver map.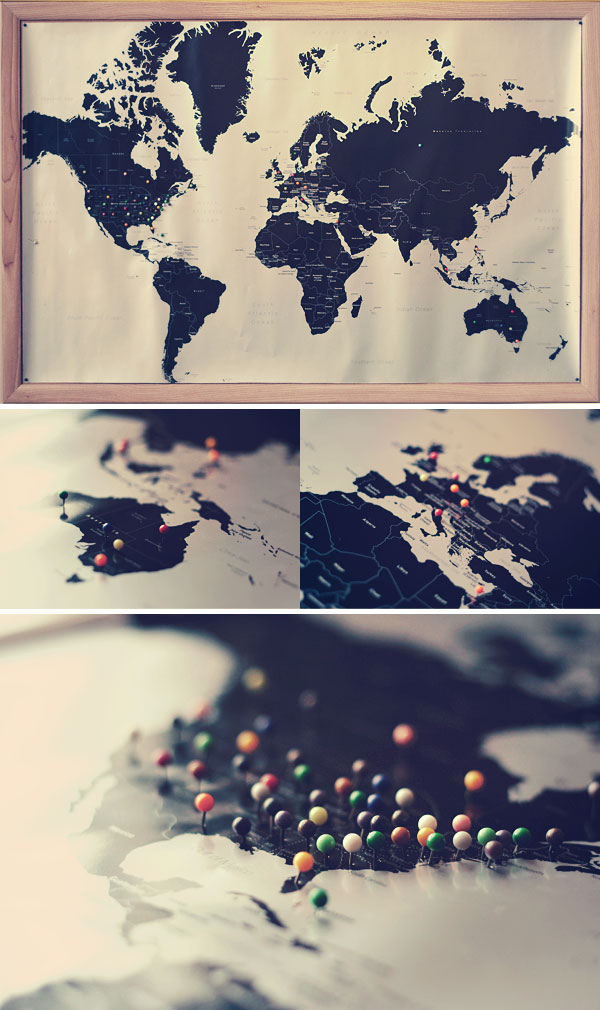 photo from here
I also love this watercolor world map made by MapMapMaps on etsy.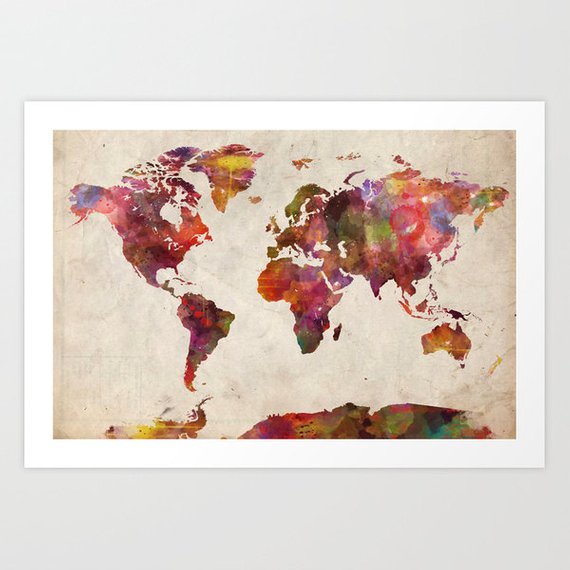 photo from here

If we decide not to use our photos after all, I am really in favor of a world map wallpaper. I love this one from rebelwalls.com.


photo from hereIf you are looking for more wonderful ideas for using maps for decor, visit Dimitra's blog DecorAsylum here. She's gothered a great selection of ideas!


Smooch for now!

Akamatra