Hello sweeties, 
I don't really remember how I stumbled upon Dimitra's blog, DecorAsylum. I do remember it was love at first sight though! You know the feeling you get when you meet someone and you click? That's the feeling I got when I first read DecorAsylum posts. Later on I got to meet Dimitra during a trip to Nafplio and the clicks continued! I now think of her as one of my cyber-cool-friends and I am delighted that she is here today. 
It is a honor to have her as a guest blogger in Akamatra's. She was really cool to make and share with all you awesome gift tags for your Christmas presents! They are g-o-r-g-e-o-u-s!!!! Here she is:
Hello everyone! It's a real pleasure being here today. Not only because of Akamatra's beautiful blog but also because it's the best time of the year. I love Christmas but even more,  I adore the time just before the holidays; the time when you get to make all kind of festive preparations and plans, decorate the house and of course anticipate the coming of Christmas.
I am sure that you will agree with me: one of the best aspects of Christmas is gifts, both given and received. And since beautiful wrapping makes a gift even more pleasurable, I have prepared for you a set of Christmas gift tags, blackboard style.


So make yourself a cup of chocolate, get your wrapping supplies out, print the tags from here and let the holiday gift preparations begin! (Christmas soundtrack while working, optional).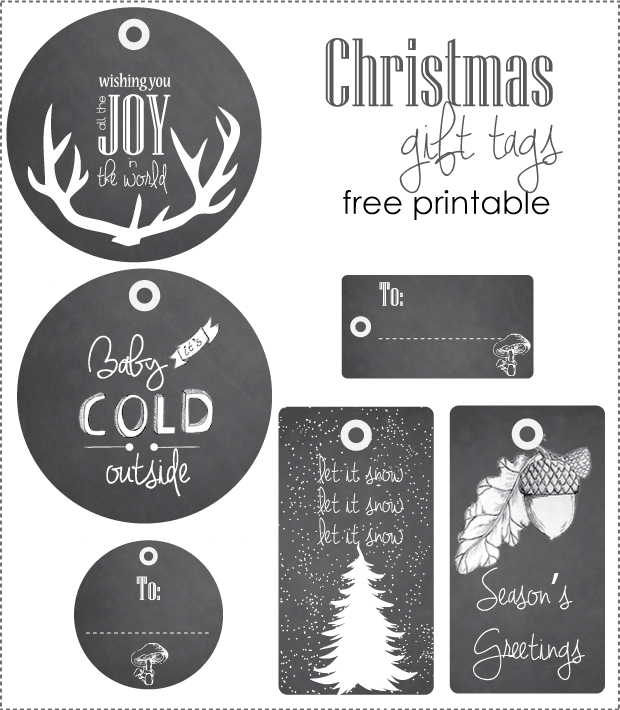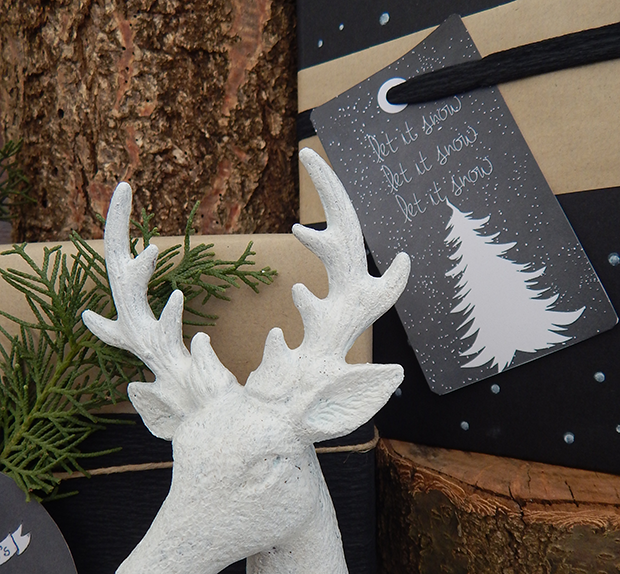 After all, it doesn't take much to make beautifully packaged presents and a touch of nature alongside neutral colours is my choice for this Christmas.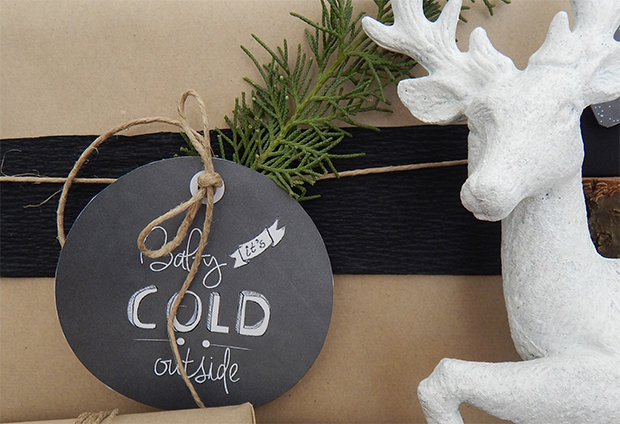 So happy preparations everyone! After all....the weather outside is frightful  but the fire is so delightful and since we've no place to go, let it snow, let it snow and let's wrap some gifts!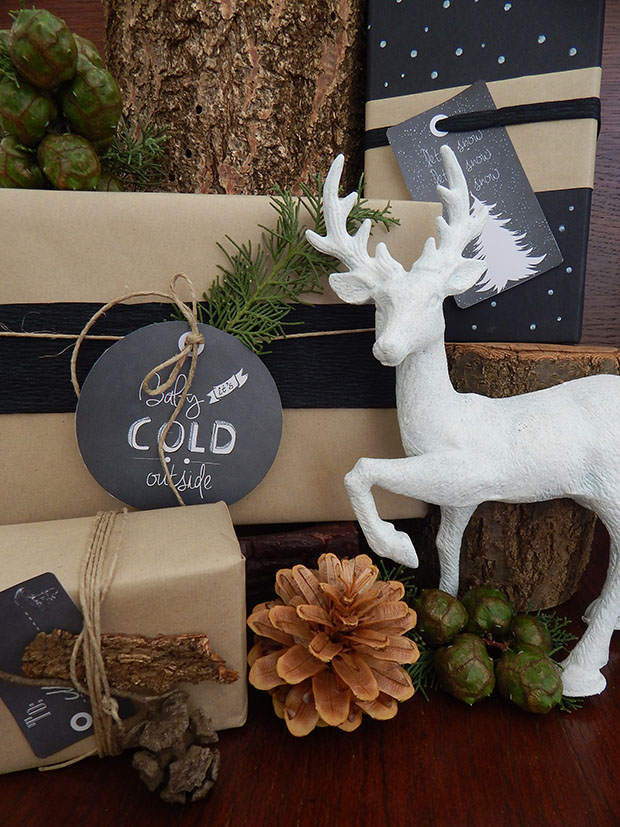 My wishes for the best Christmas ever and a big smouts to you, Maro, Santa's little helper!
Dimitra
Dimitra is holding a series of guest posts over at her amazing blog DecorAsylum this holiday season. Hop on over there and feast your eyes with her Decor suggestions, and amazing DIYs! You will fall in love too, I am certain of it! Don't forget to wink at her by liking here facebook page.
Thanks so much for being here today Dimitra! We'll meet again soon for new adventures ;)
Have a great weekend everyone!
Smooch for now
Akamatra