Hello sweeties!
Two years ago I made a crochet hat for a friend's girl who was having a difficult time. Then I started crocheting hats for the kids of my nearby school along with many of my fabulous friends. Last year I made a bunch of crochet Minion mittens for my newborn nephew and my friends' kids. So, it is safe to say that it has become a tradition giving away crochet cuteness during the Christmas season.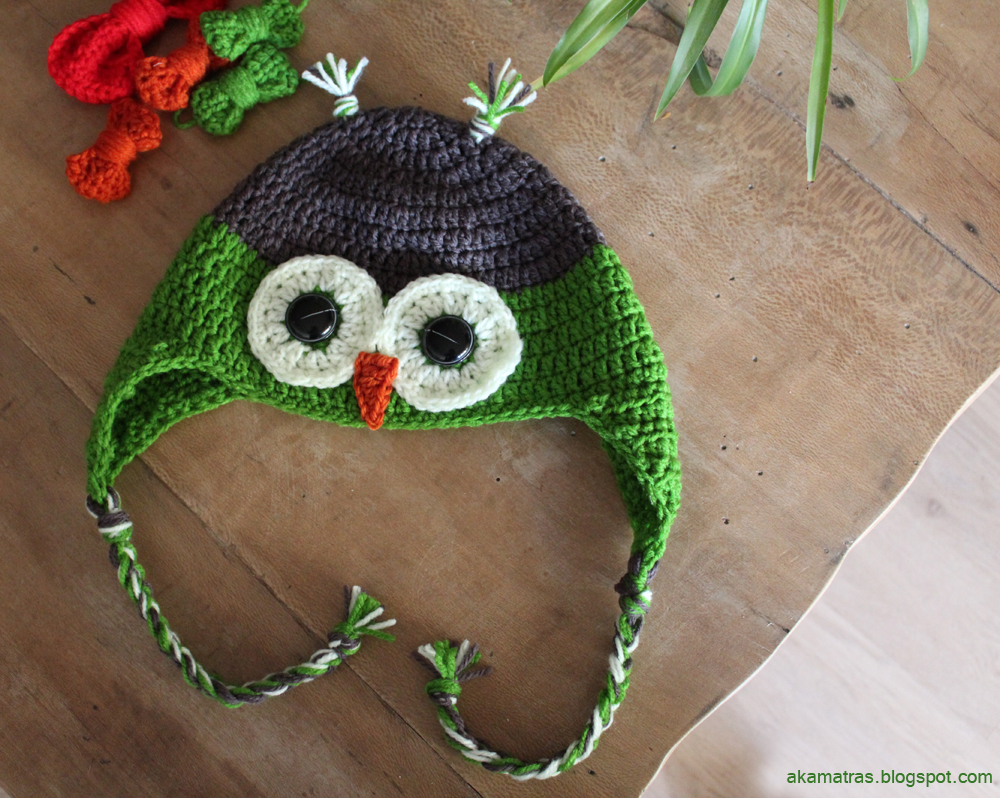 Recently, I found this amazingly cute owl pattern here and decided that this is going to be my Christmas gift to all my beloved kids this year! So I wrote the names down (I didn't really mind who was naughty and who was nice) and started to crochet! Thankfully I decided to start early since I knew that I will be busy with my shop and with the preparations of my sister's in law wedding ( I am the official wedding planner after all ;) ).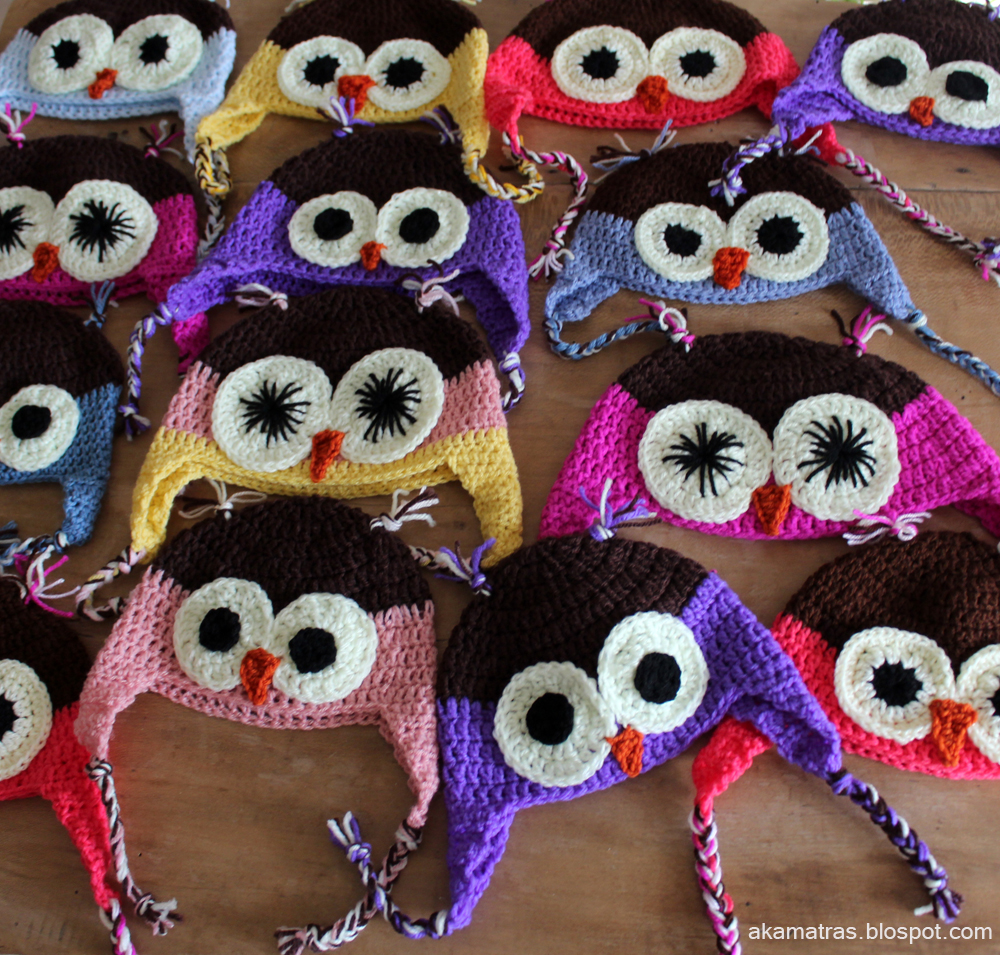 This was a large project and a copious one too. I made 15 hats total. That's a lot of crochet!!! What kept me going was the faces of my nephew, nieces and friends' kids! I know they are going to like those hats and that fueled my determination to finish them.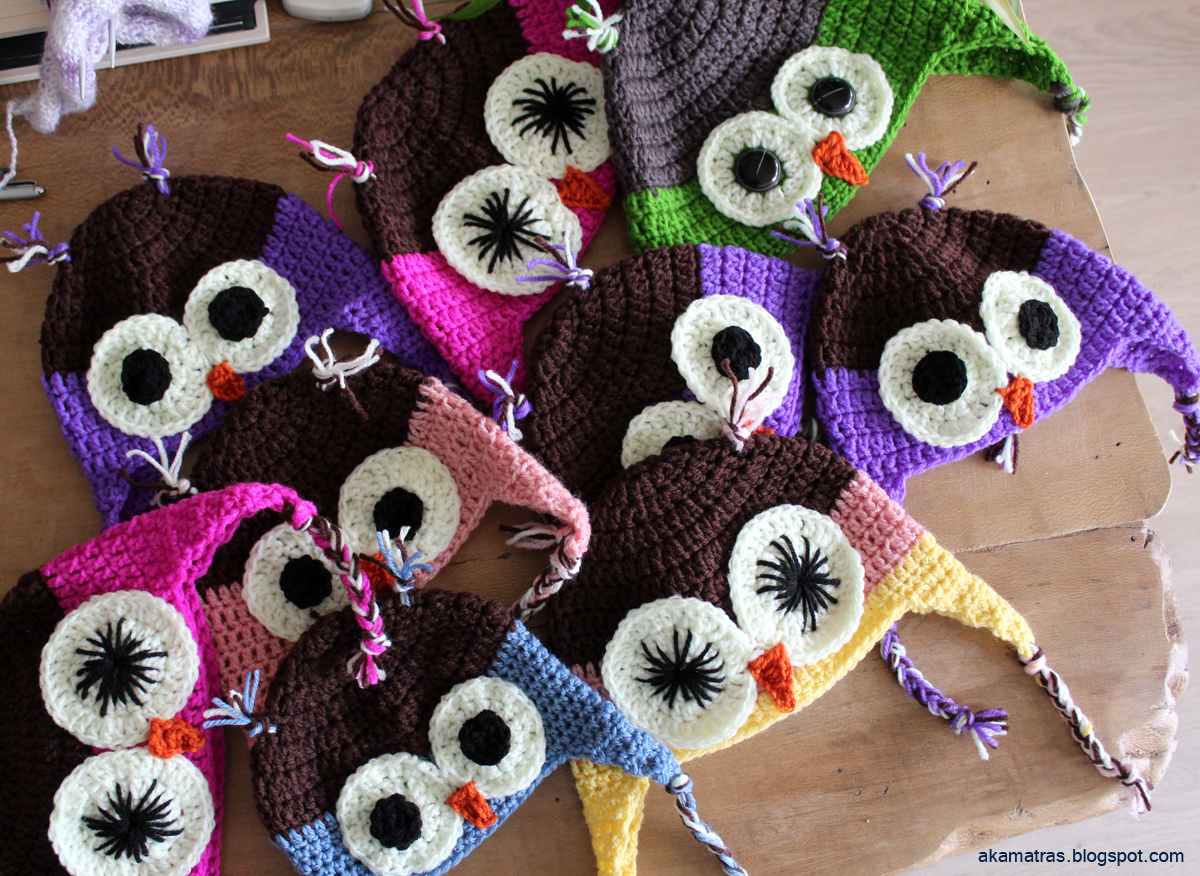 Sarah's pattern is very well written and easy to follow even if you are new at crocheting. She is super cool to share her pattern for all sizes too! Please visit her blog here she has amazing things for you to see and make!
The only thing I did different than Sarah were the eyes. I only had one nice pair of black buttons at a convenient size and since the hats are for small children mostly I decided to make the eyes without buttons.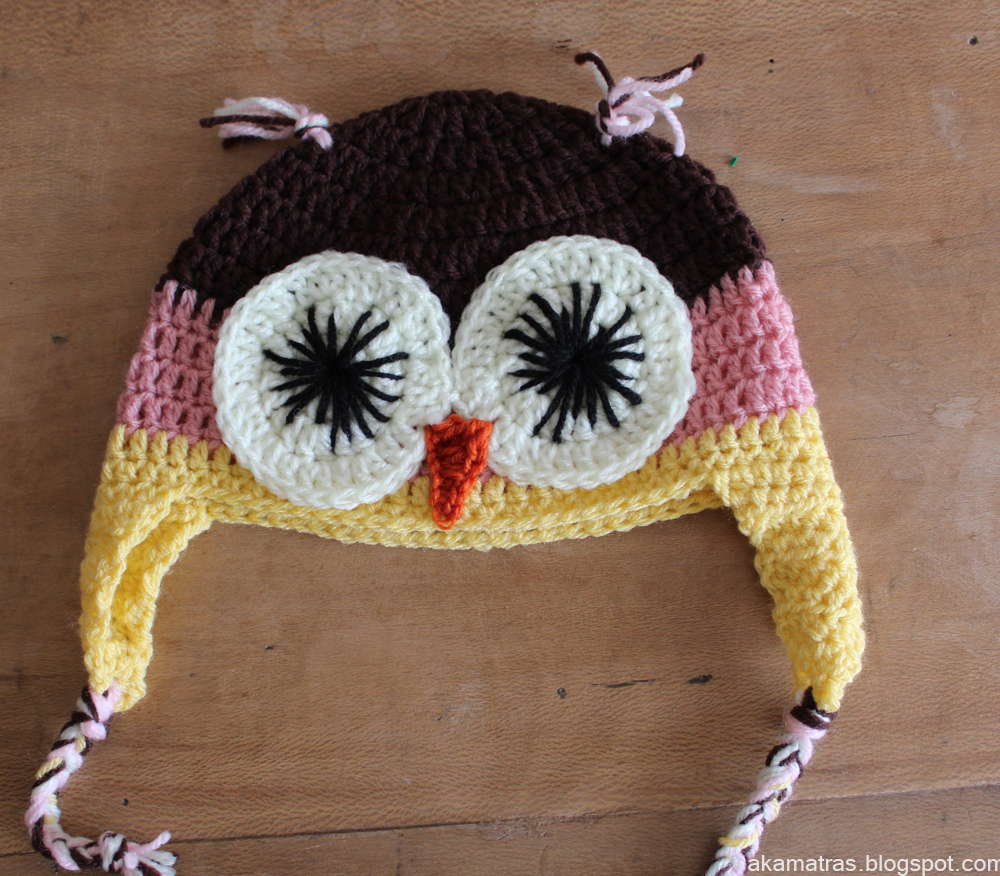 I made three different versions of the eyes. In the one shown in the photo above I made the round eye in white as Sarah says but without changing color. Then I took my needle and saw these eyes with black thread. It is very easy to do.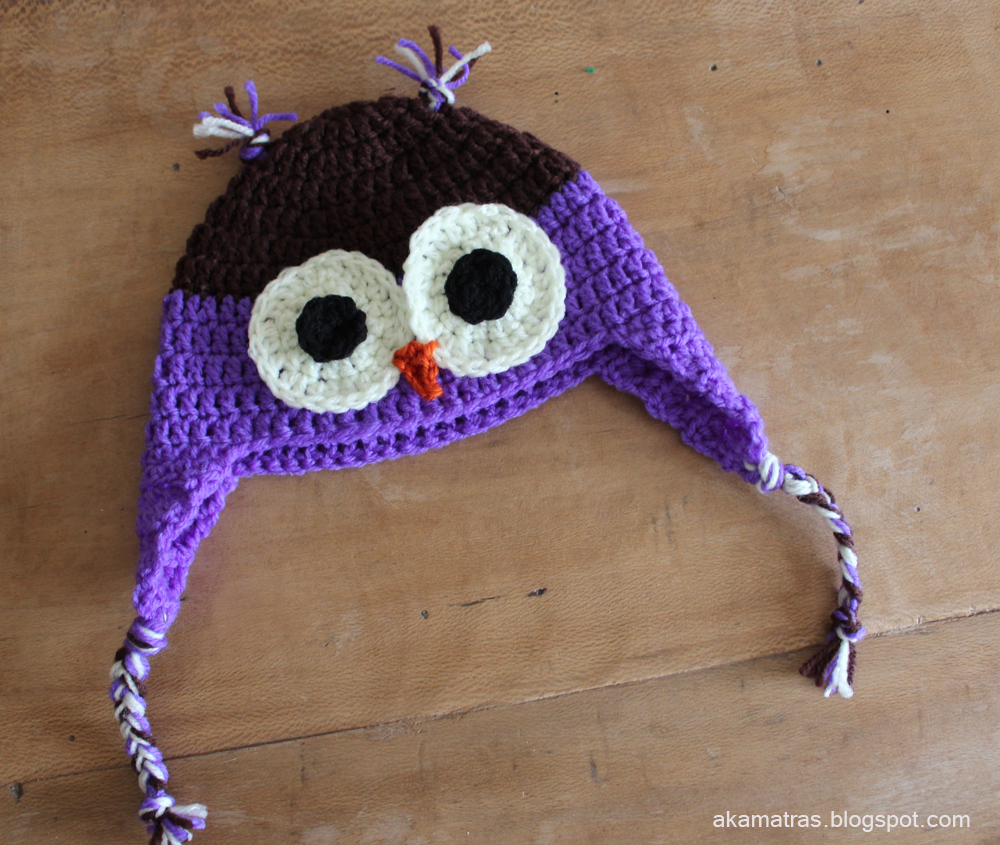 For the version shown above I made the white circle first and then a smaller black one (Magic ring and 10hdc) and saw them one above the other.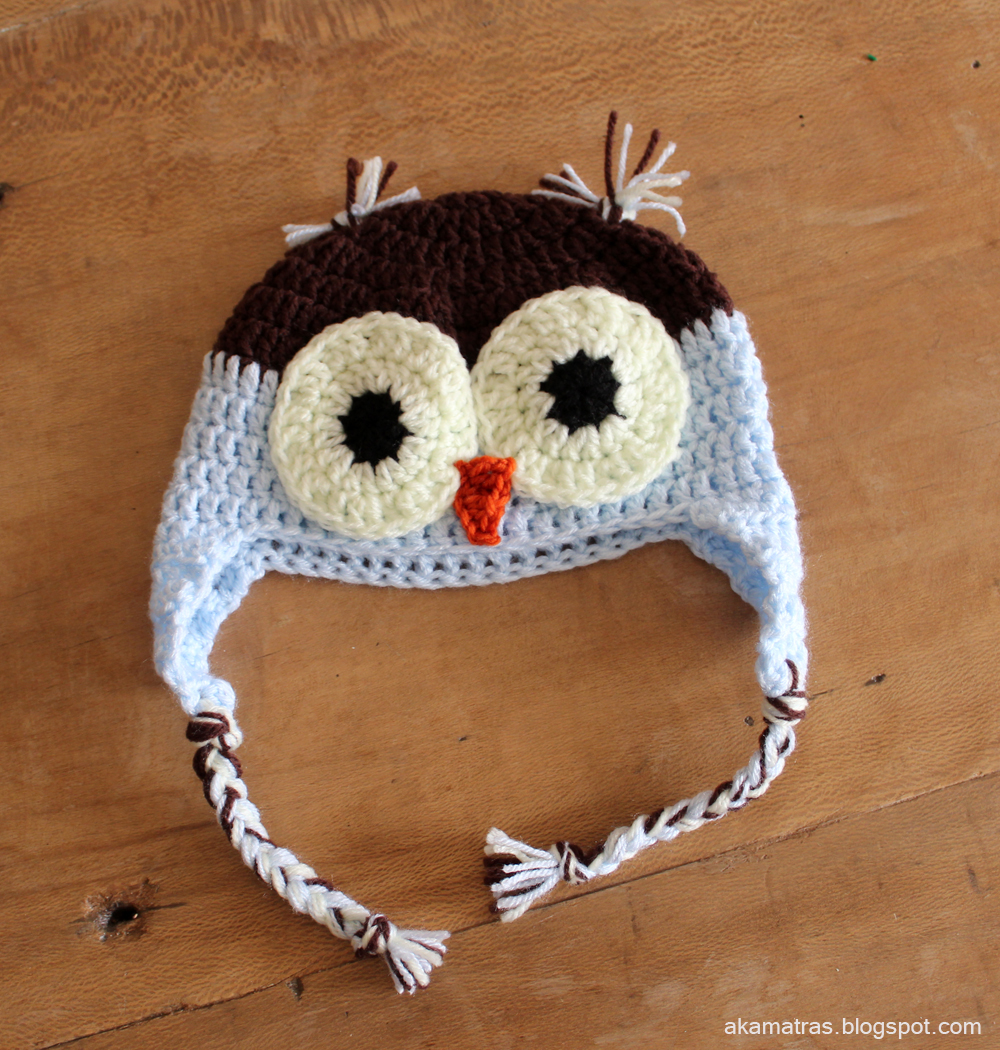 Lastly for the version shown in this photo I did what Sarah did but the first color was not the accent color but black.
I love them all! Which do you prefer?