Hello sweeties,


I have an inherent love for nature and plants. My mother's house, our home, was never empty of green leafs and colorful flowers. I love the fact that Nick loves gardening as much as I do and we've established our own little paradise in our balconies. 
My late beloved grandfather used to collect all kinds of things for his small workstation. It is still filled with some of his tools, old and rusty now unfortunately. I grew up in this small crowed place with him and always got in his way asking for nails and hammers since I loooved to hammer things! Anyhow, I discovered two small wooden boxes there the other day. One had a lid with a coin cut on top and the other was without lid. The hammers that used to hold it together were rusty and it's appearance was dreadful. But I fell in love at first sight!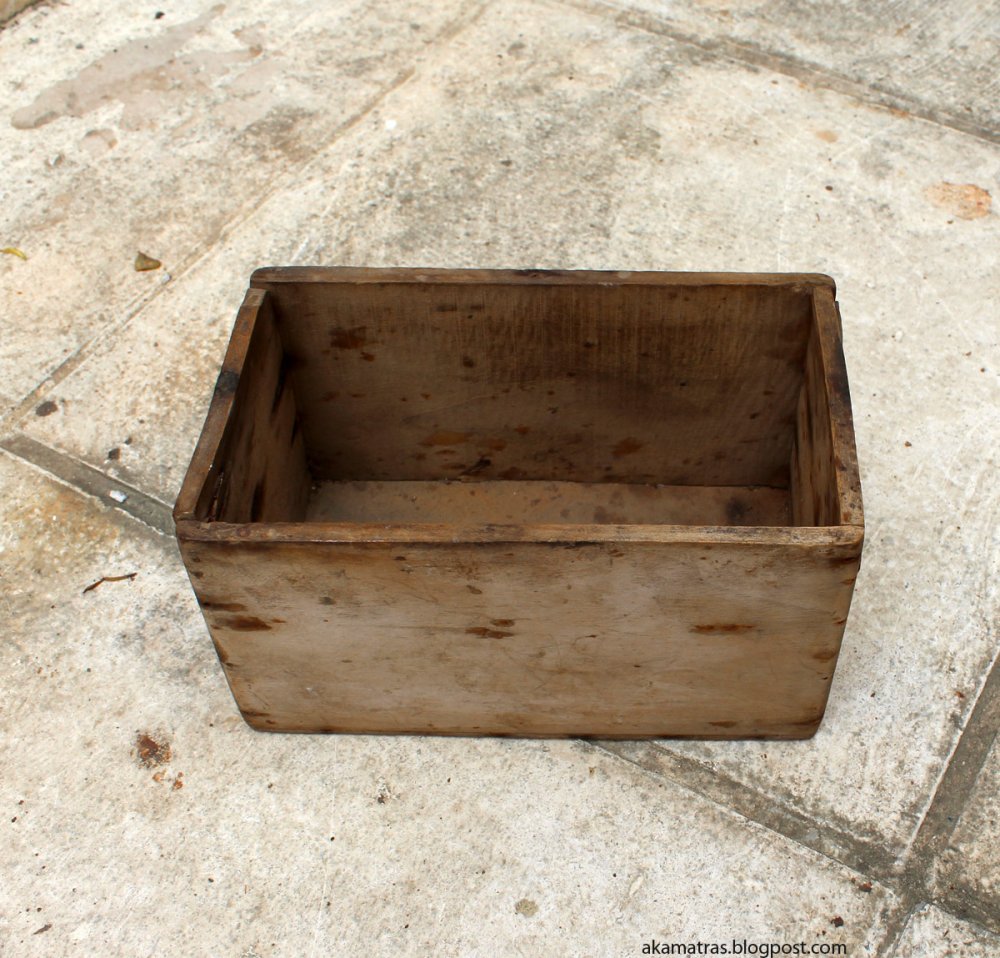 And decided to adore it and use it as a planter. So I cleaned as much as I could and then I varnished it with a wood varnish.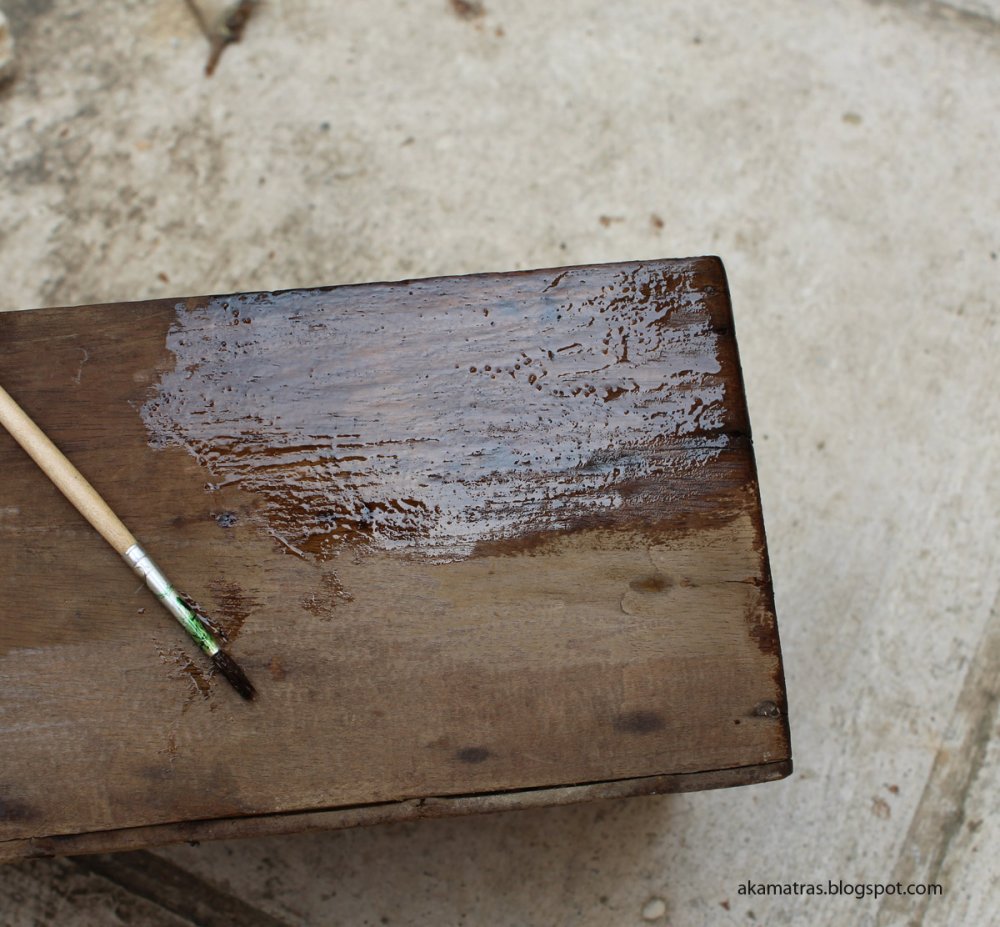 I left the varnish to dry for a couple of hours.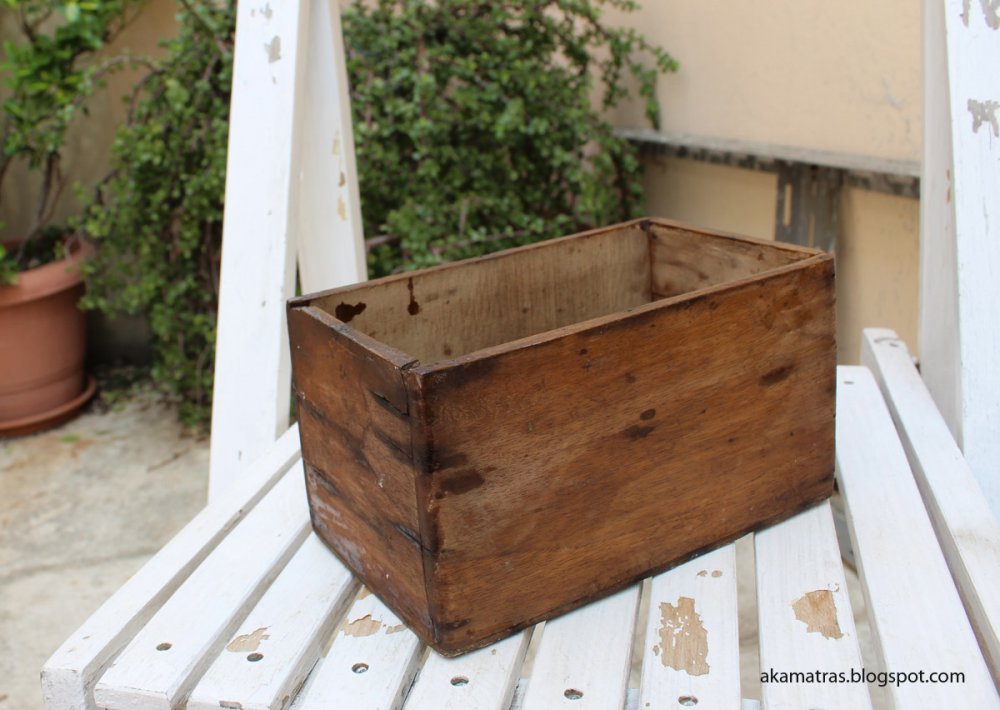 Since I wanted to use this for succulents I decided not to drill holes in the bottom of the box. Instead I cut one plastic bag (the common kind you get from shops with your purchases but not a biodegradable one) and covered the internal of the box.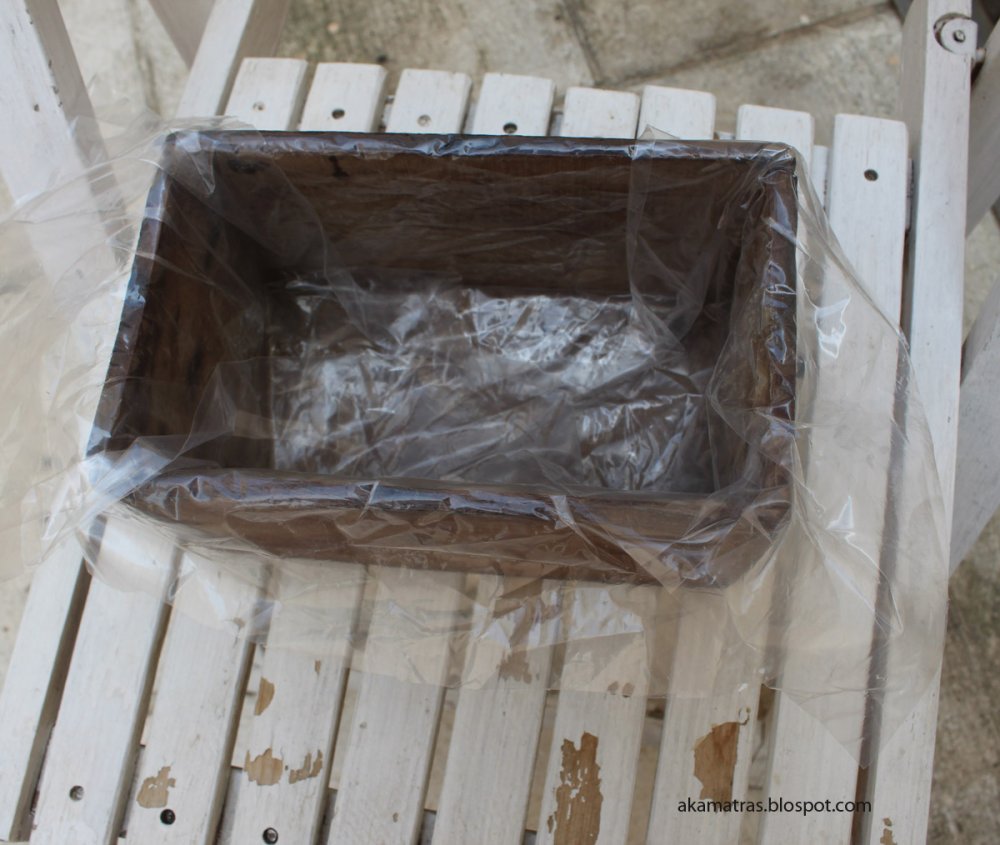 Don't worry, it's not going to stay like that!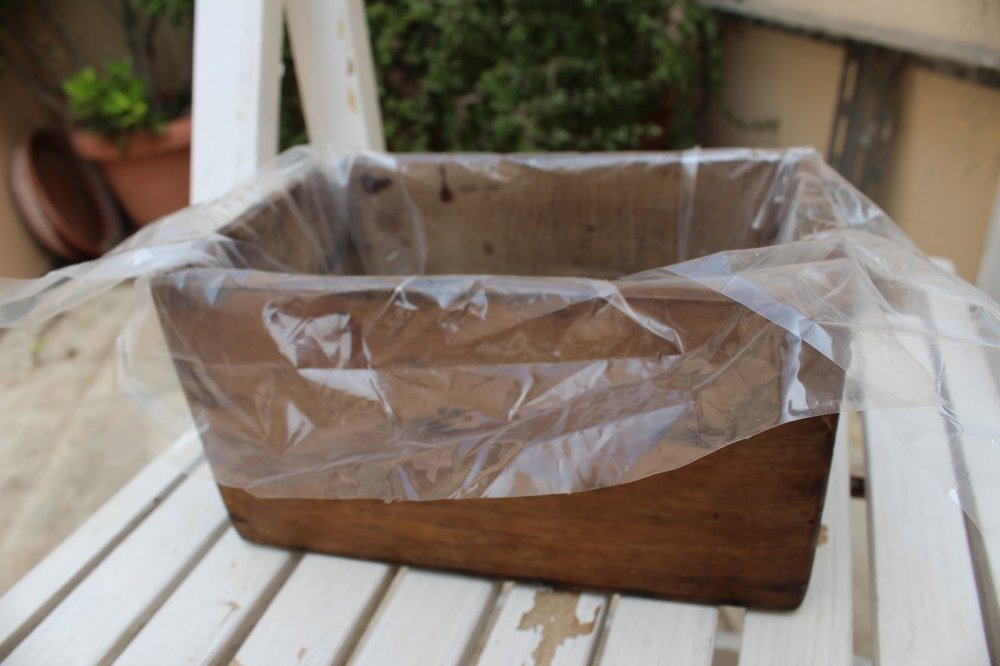 I then used a few small pumice stones on the bottom of the box, then I added soil and then my succulents.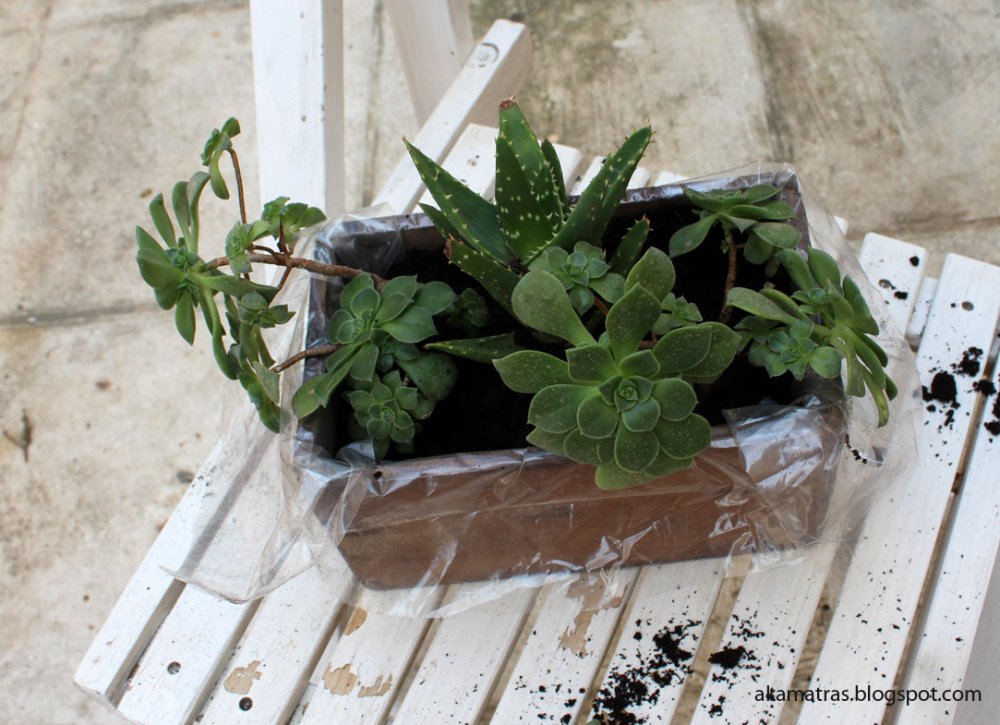 After that I cut the excess of the plastic bag as close to the soil as I could so it wouldn't show. And ta-da! I now have a recycled adorable shabby chic wooden planter!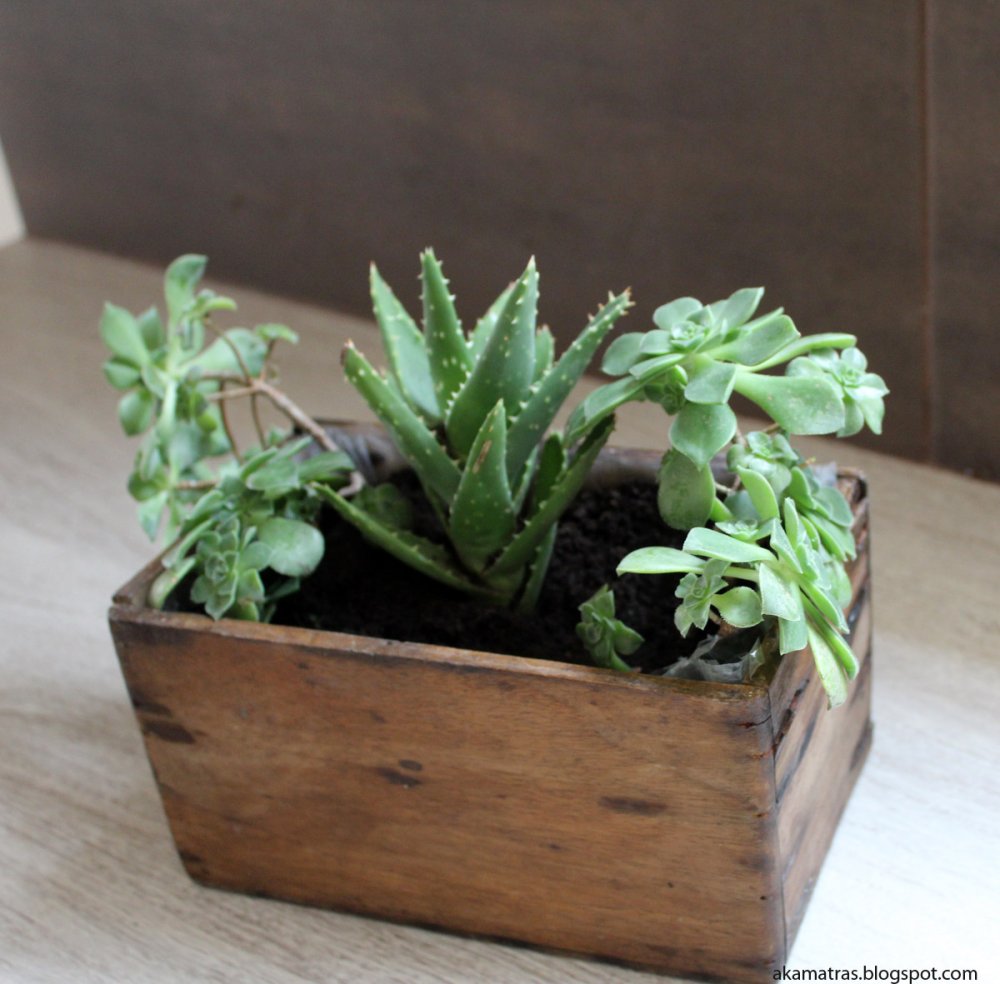 Doesn't look great?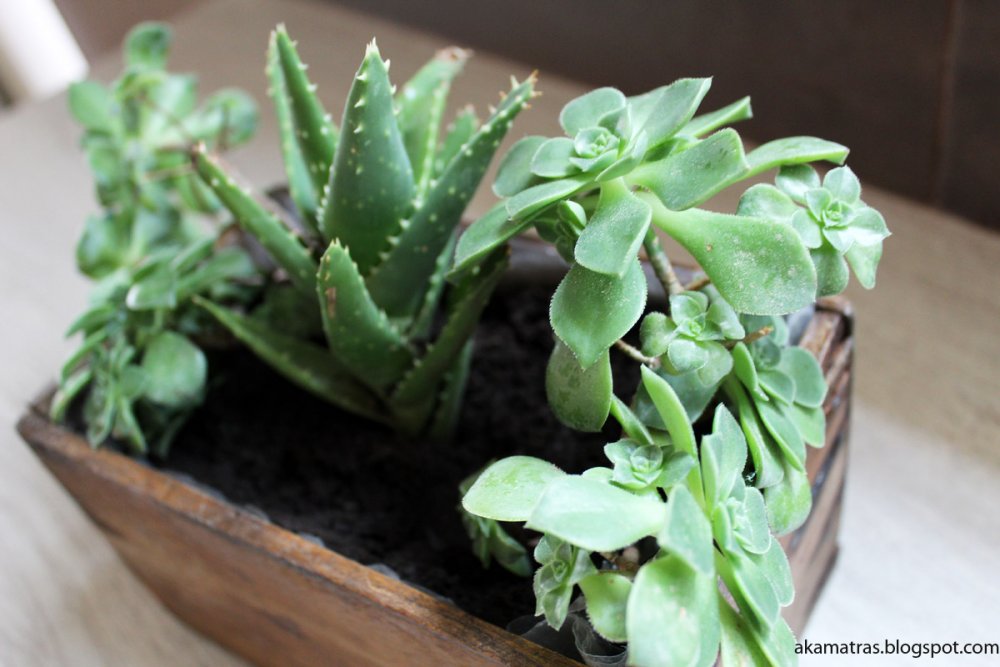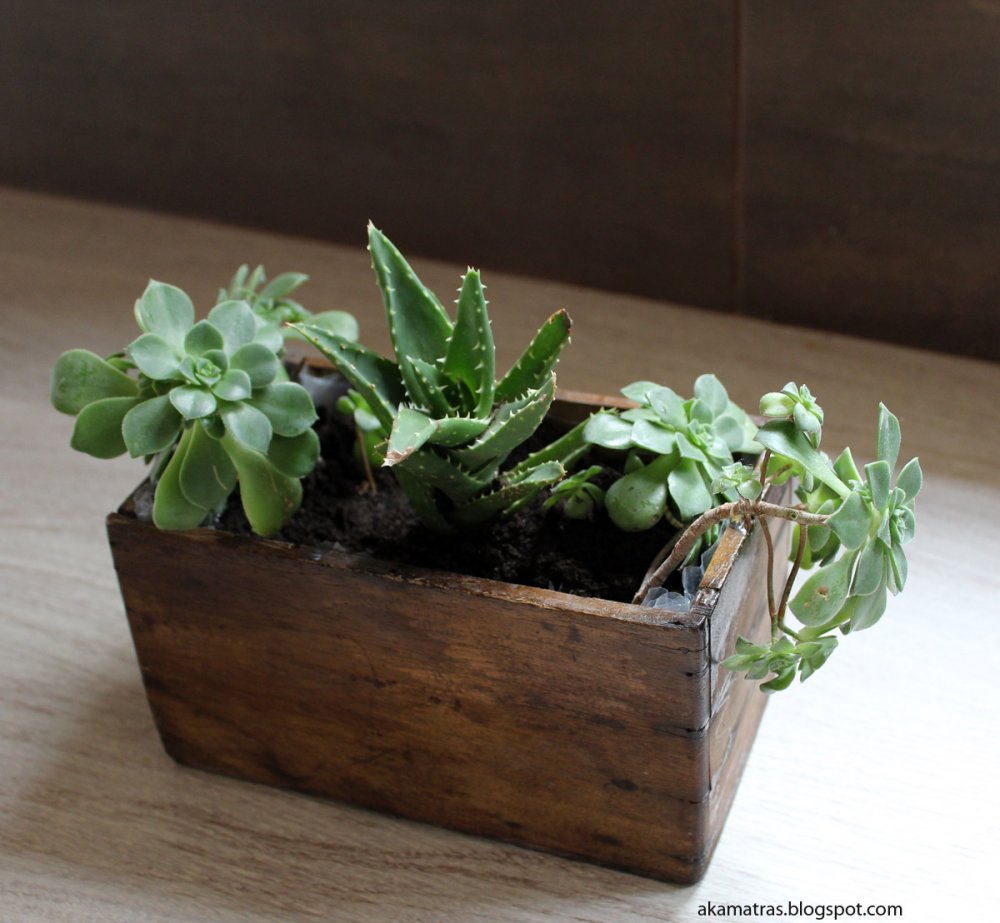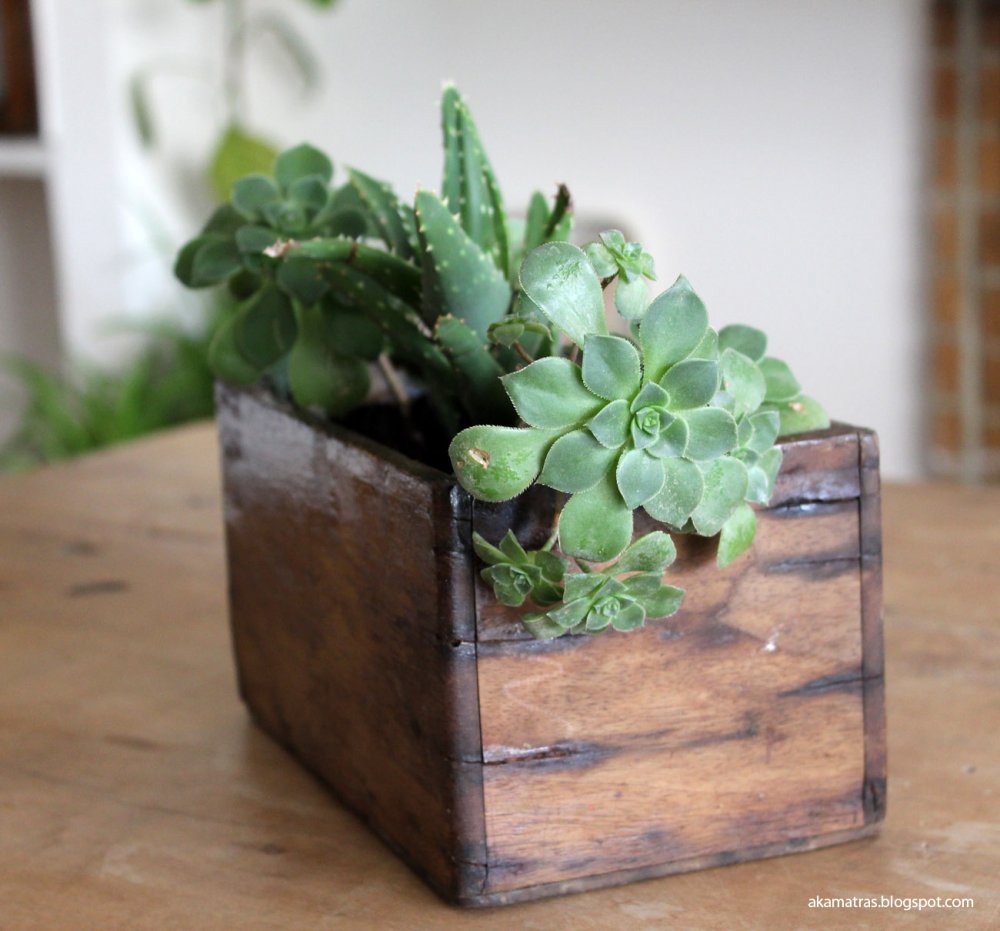 It can be used as a centerpiece too!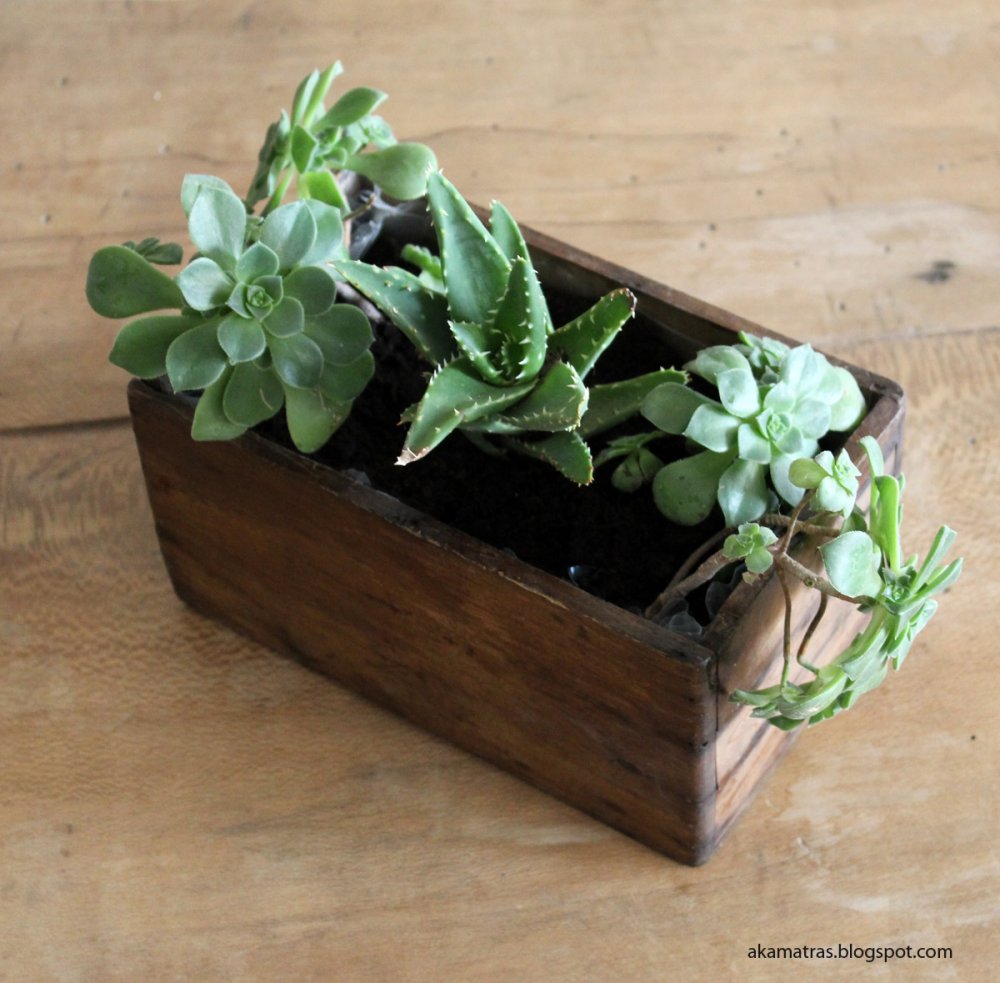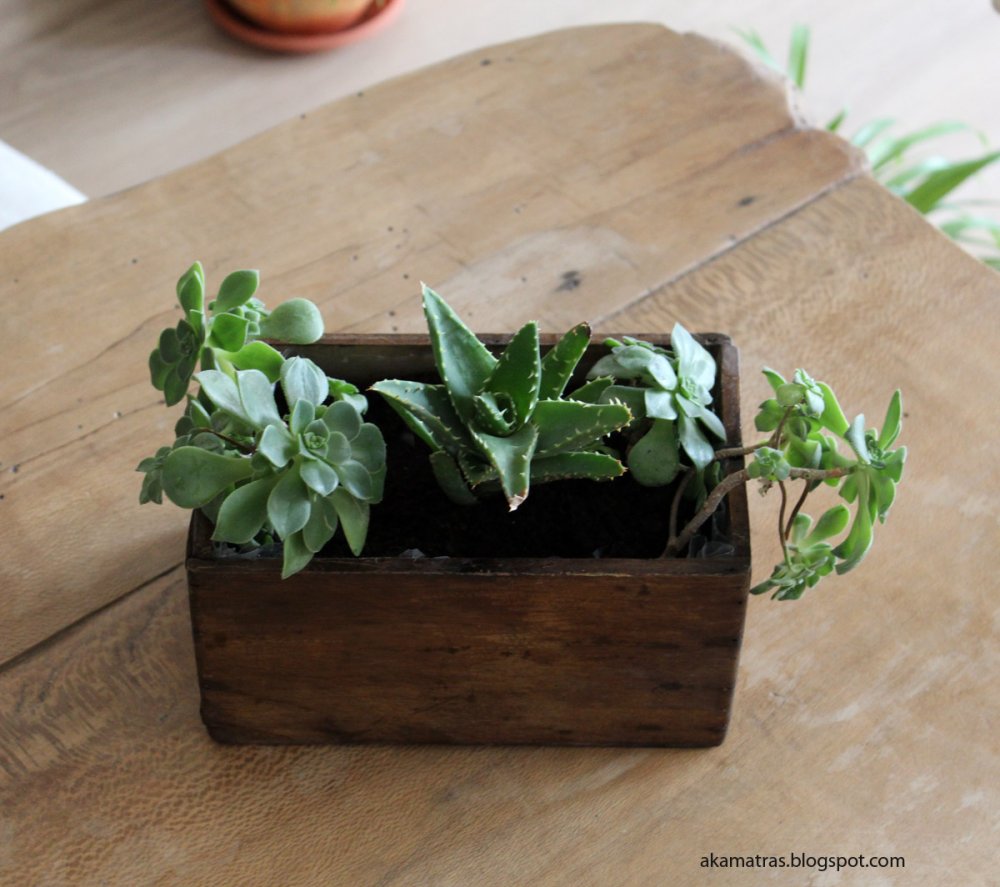 I can't wait to get my hands on the other wooden box! Would you use succulents as a center piece? If you are in need of a larger box check out cut the wood tutorial.
Lots of love