Hello sweeties,

I am thrilled to have here today a great friend from the blogosphere, Sofia of paraligo.com. I admire her and her talent in everything she does and I am very fortunate she said yes when I invited her to do a guest post in my blog.


She's very funny and I am sure you'll enjoy this tutorial as much as I did! Enjoy Sofia from Paraligo!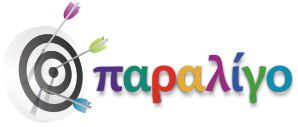 Have I ever told you about my experience with self-drying clay? No? Never?  Well no wonder since I don't have any! Up until now that was, because a couple of days ago I woke up bold as a brass and decided to make a Clay craft. Self-awareness did kick in though and as sculpting isn't placed at the top of my best skills list, I decided to create my Clay craft using shaped biscuit cutters and to cover the ensuing mess using decoupage glue and napkins.
So I proudly present my first Clay craft attempt which resulted in a heart shaped floral tealight holder and a butterfly shaped paper weight. For those of you who found my pottery decent or even kind of cute here is how you can do it yourself.
Materials
Self drying clay (500g should be more than enough)
Decoupage glue
Decorative napkins 
Biscuit cutters (heart and butterfly)
Rolling pin
Tealight candles 
Brush
Scissors
Sand paper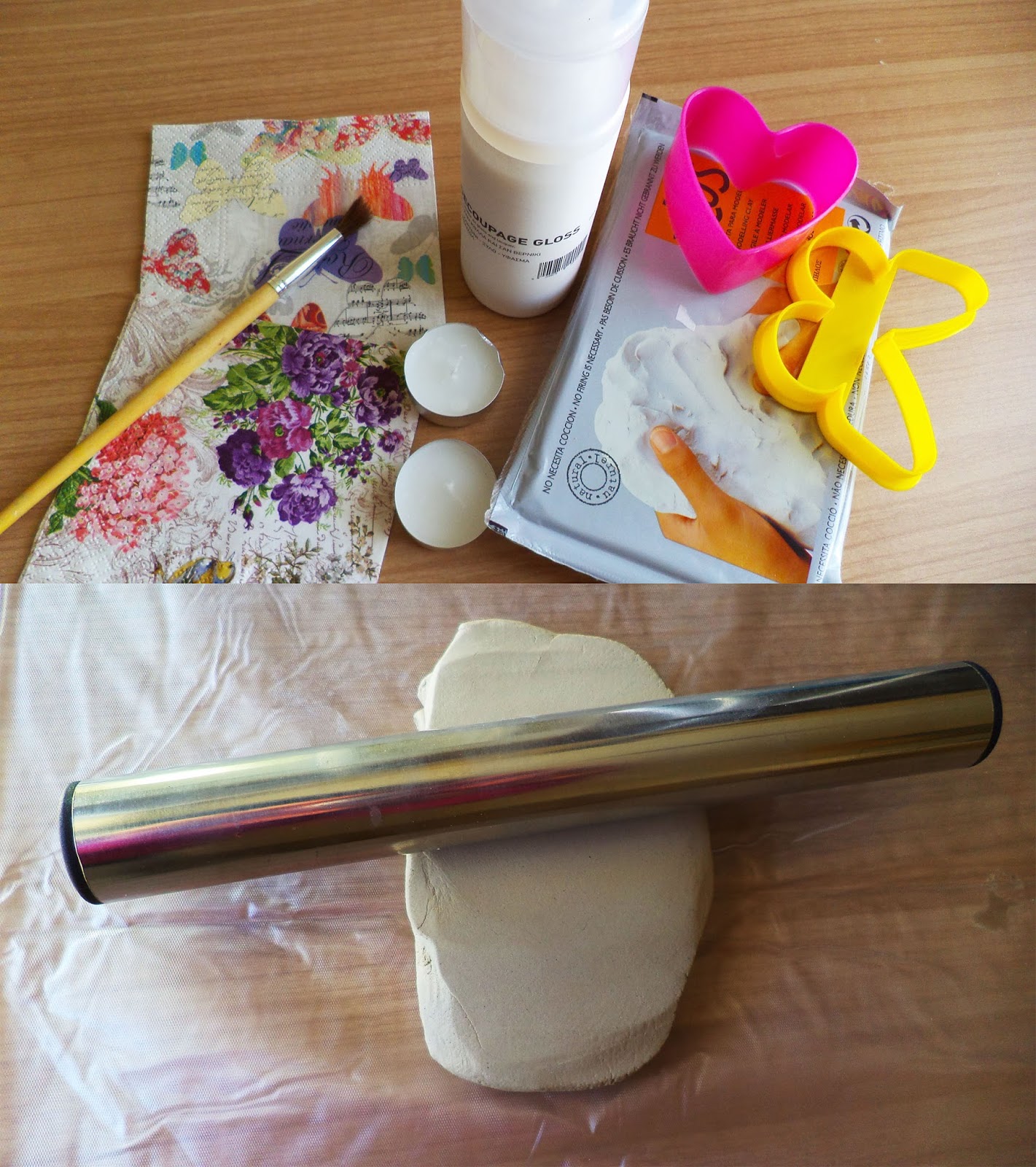 Instructions
Fold a piece of clay to obtain a thickness of aprx. 4cm and flatten it using the rolling pin. Place a tealight candle on the clay and press hard until it's sunken. Place the heart shaped biscuit cutter on the clay with the tealight in the middle, press to cut and remove excess clay.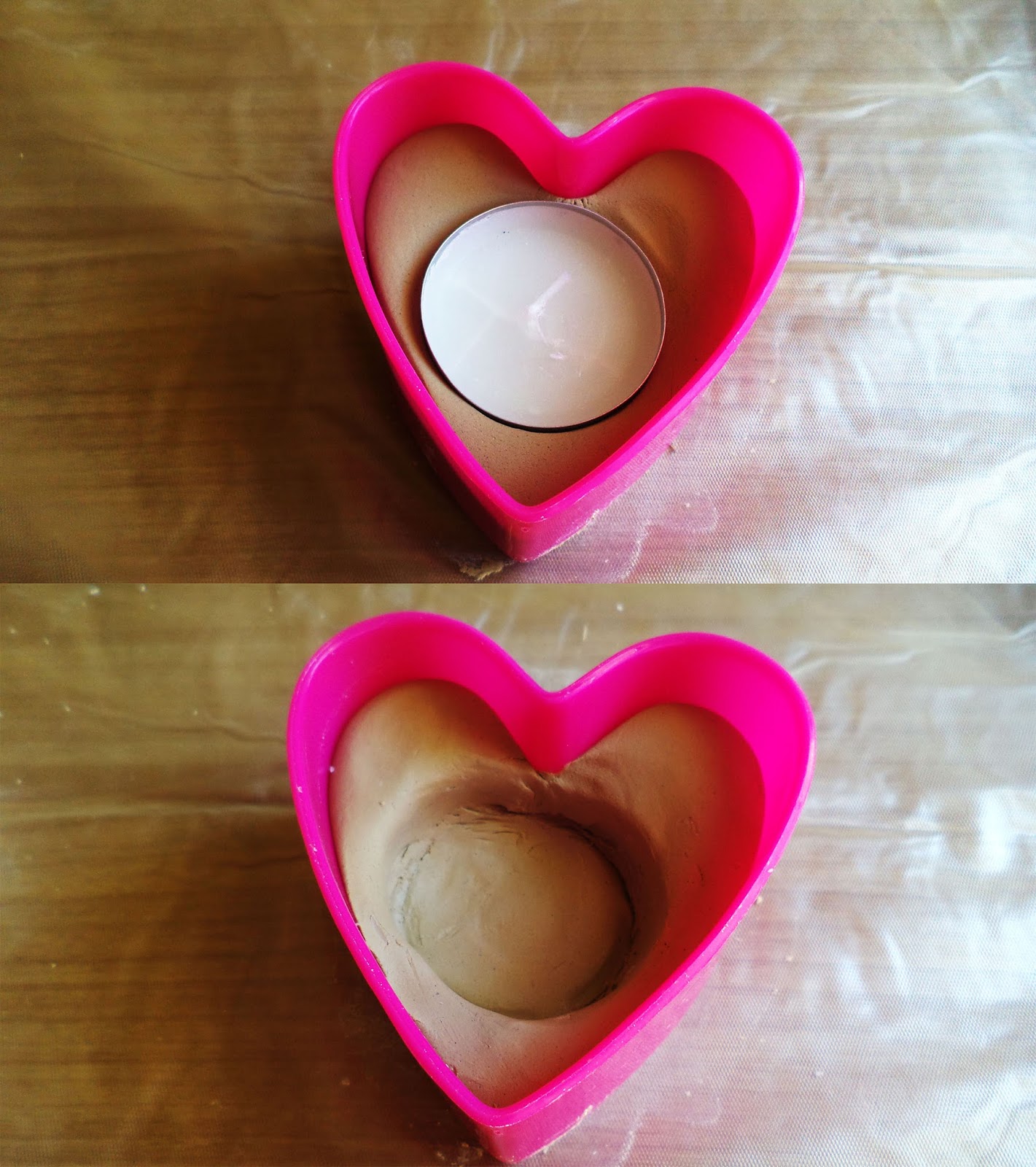 Move the tealight candle back and forth to enlarge the impression and then remove it. Let the clay heart harden a bit to be able to remove the biscuit cutter easier and in the meantime flatten another piece of clay and use the second biscuit cutter to cut out a butterfly.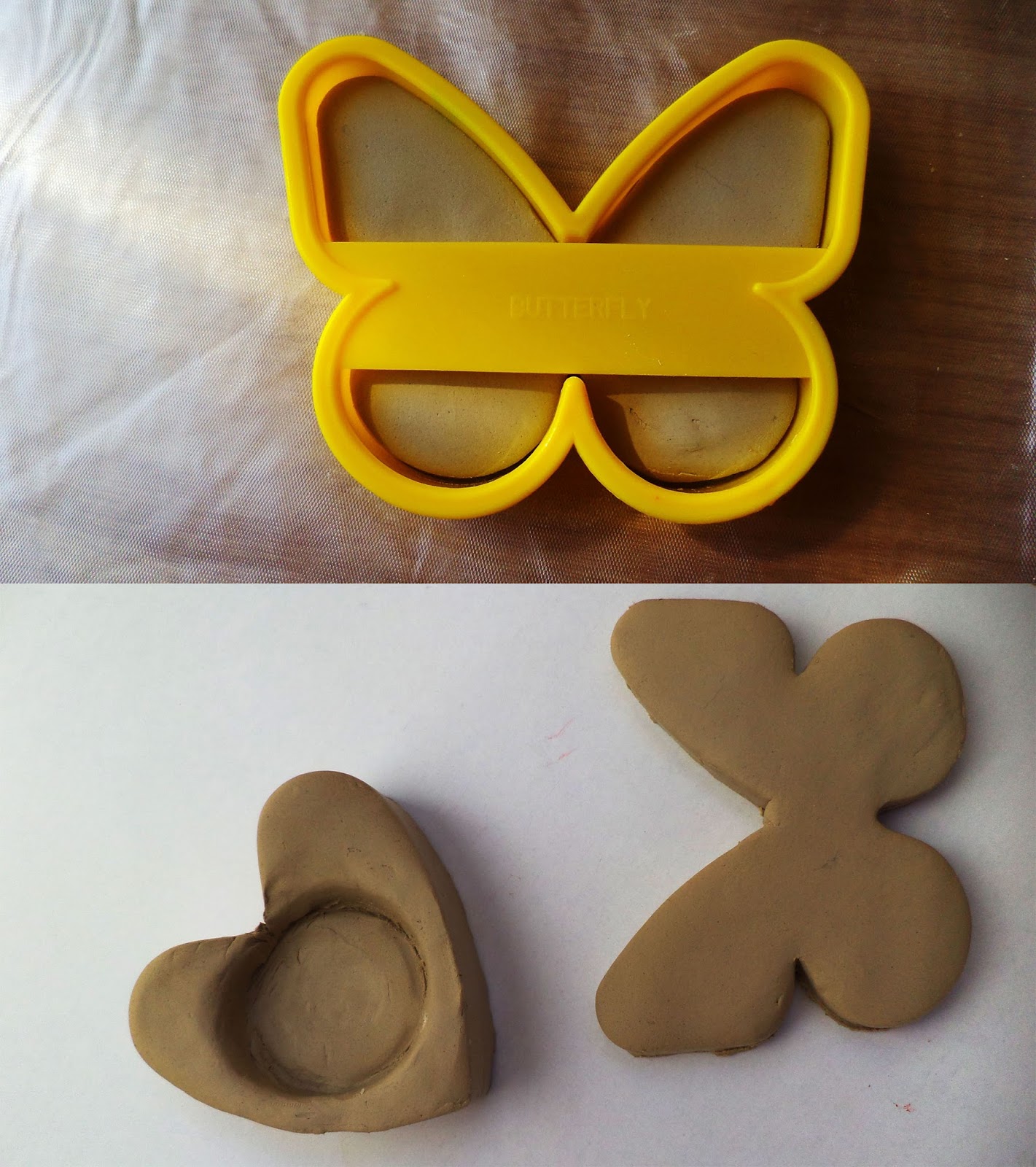 Remove the biscuit cutters and allow the clay to dry for about 24 hours.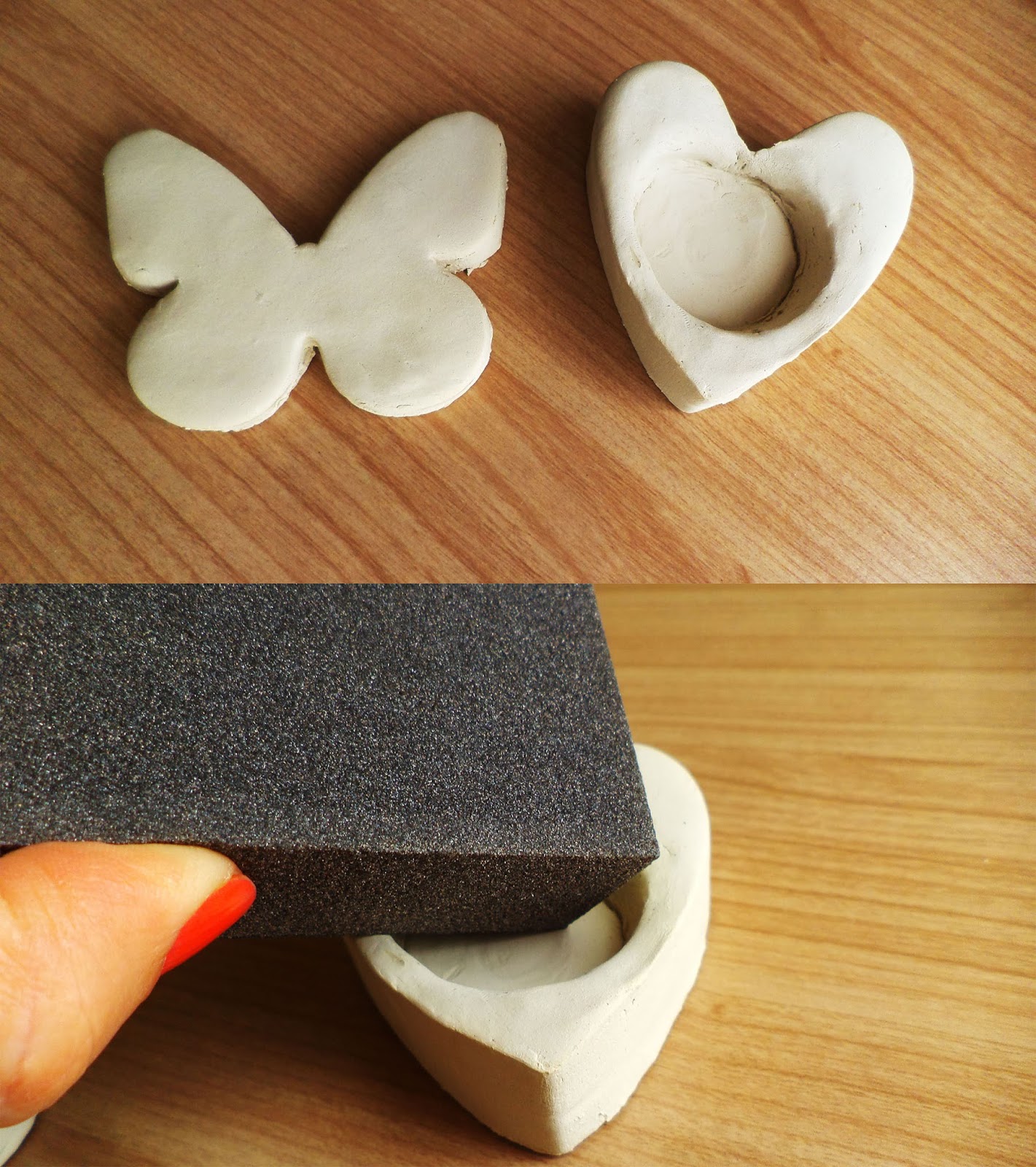 Use the sand paper to smooth any rough edges and enlarge the tealight impression.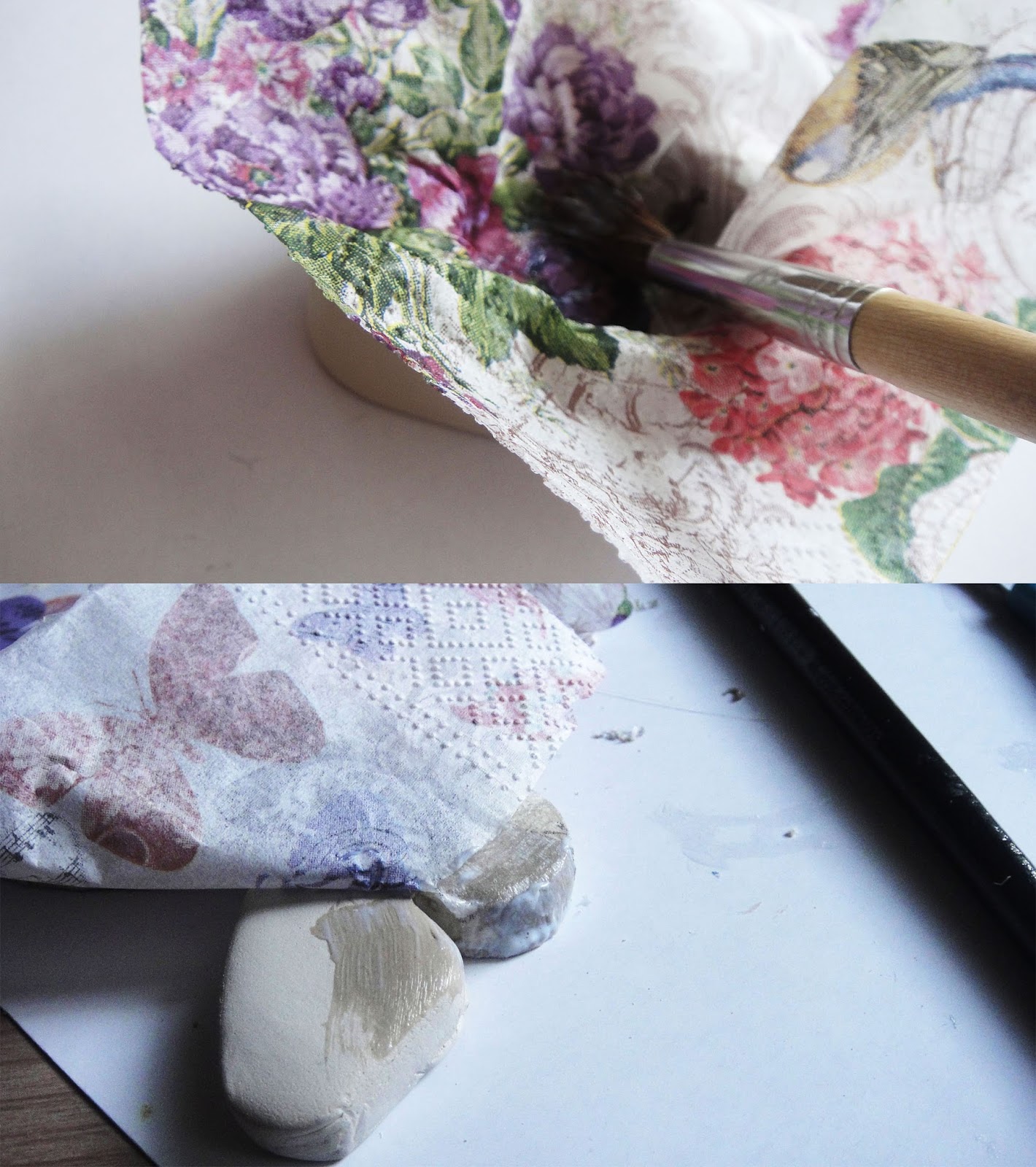 Apply decoupage glue, place the napkin on the heart shaped tea holder and cut where necessary. Apply extra glue to adhere the napkin on the clay.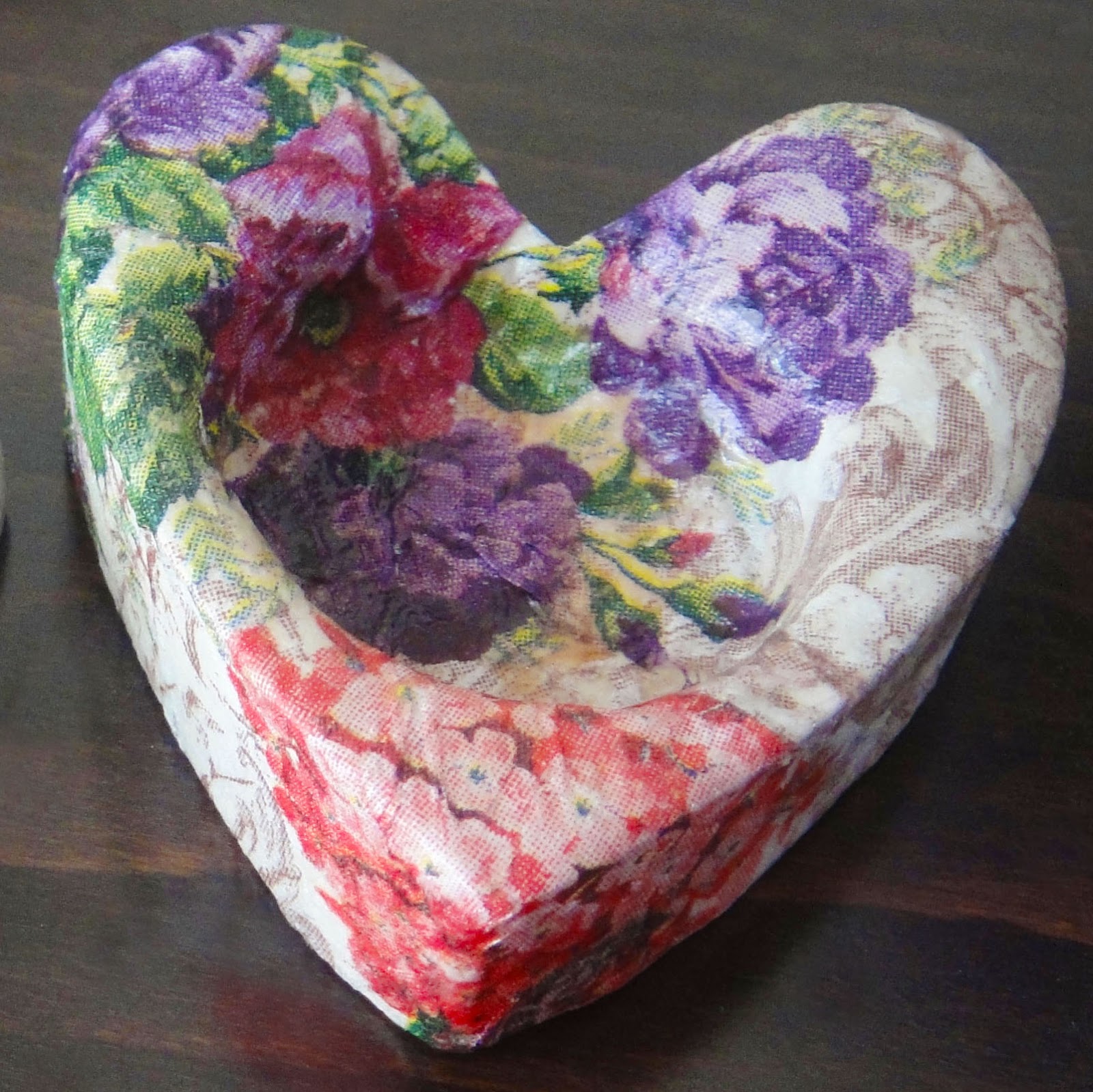 Repeat the process with the butterfly Presse papier, allow them to dry and you are set!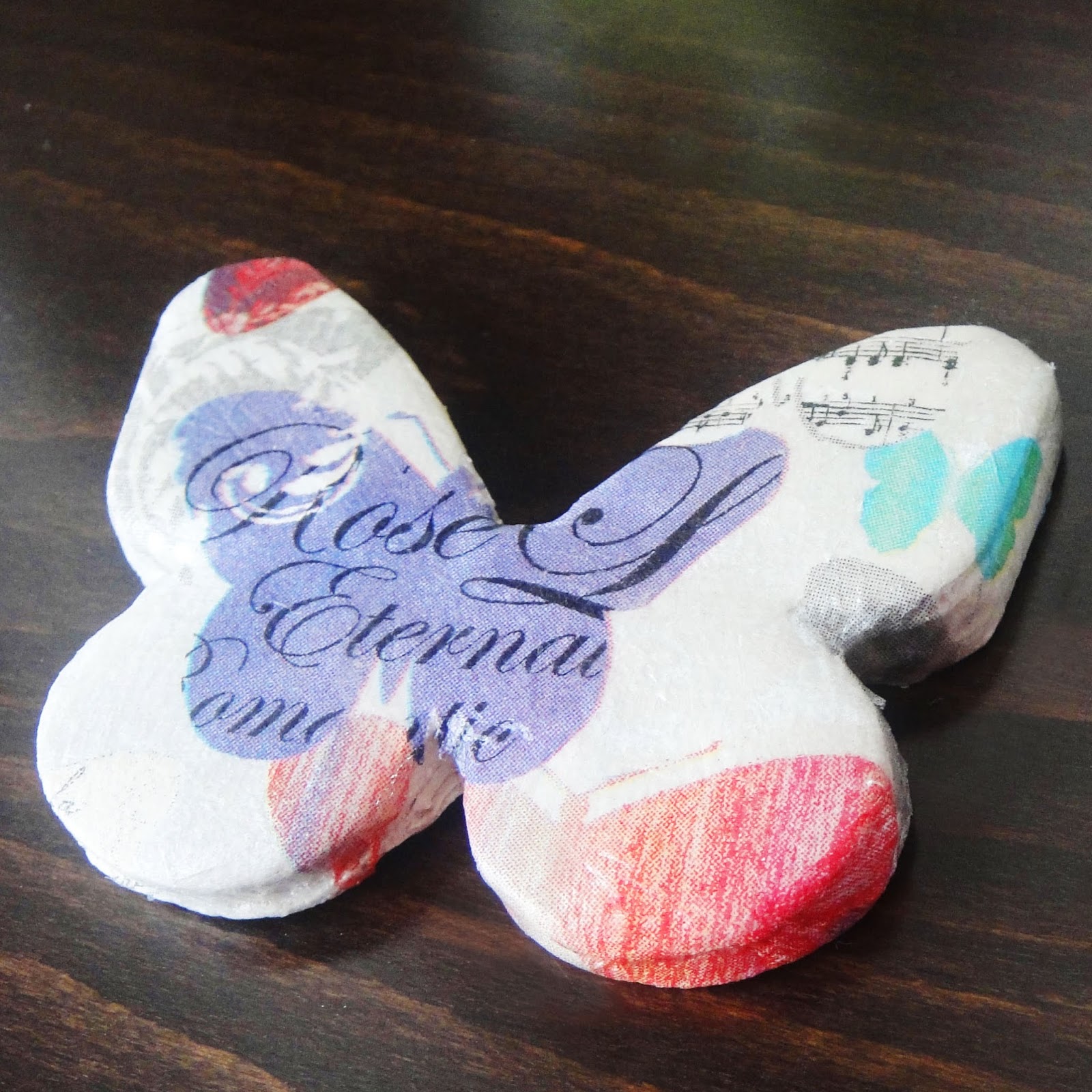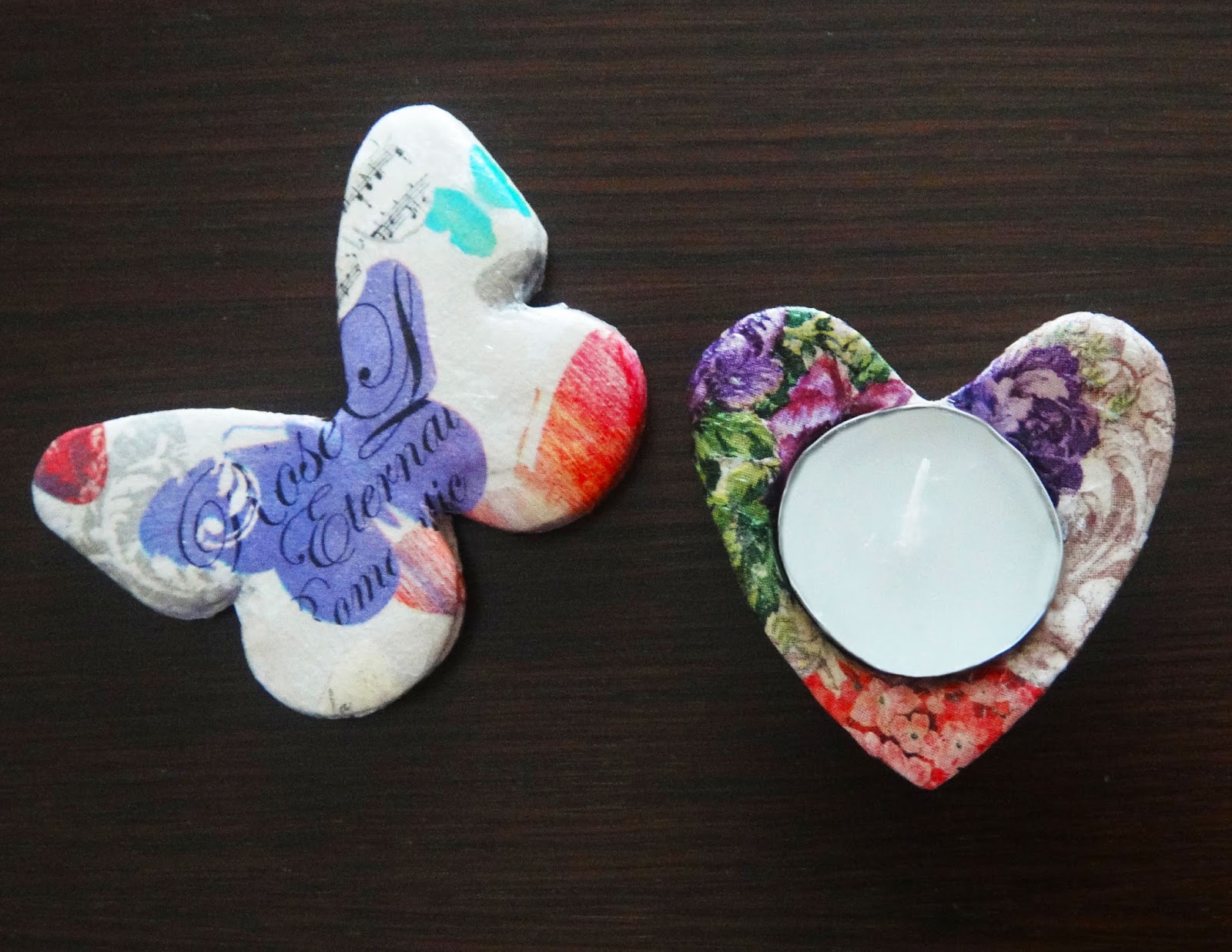 Now what do you think of that? Doesn't she make it look really easy? I haven't done any decoupage ever and my hands are itching to try it! It may be a good time to go out and buy some clay!!!
Sofia's blog is filled with DIY and mouth watering recipes! Don't forget to stay in touch with her here, here, here and here. Check out her YouTube channel too!