Hello sweeties,

we just got back from our vacation and I am still high from all the beauty we've seen! It's now time to get back to our daily routine and one of the first things I have to do is clean the house and catch up with my orders.
You all know how I love to work with my hands and make my accessories for my etsy shop and lots and lots of DIYs! What you may not know is how much I love for my hands to be feminine and my nails to be pristine! I am a bit obsessed with that I must confess.

I also love to have long eye lashes but I don't like the smudges under my eyes when the mascara fails. I am in the look out for touching up my eyelashes,  if you are too then visit this website.

Back to my hands though. You see, people who spend a lot of time making handmade creations tend to mistreat their hands. I do too. They are often covered with glue, paint, I often break my nails and have marks on them too. The worst thing is that some years ago I hurt my left index finger at the nail base (the matrix) and from then on that nail splits in half which is very frustrating!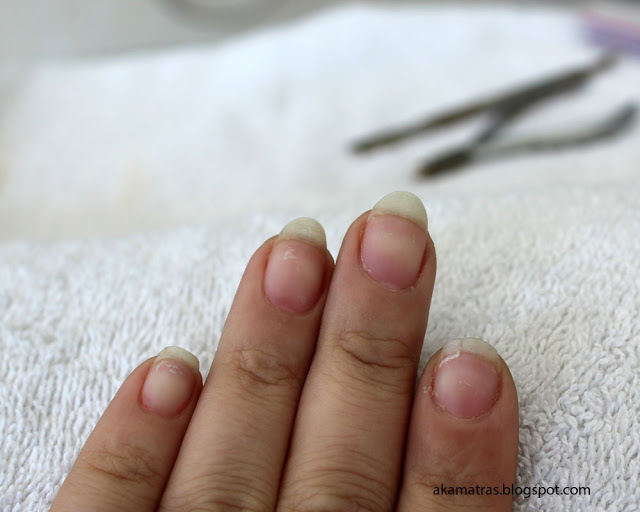 Although I believe those are marks of the labour of love, I honestly don't see the point of going around with un-polished nails and un-treated hands. And since I am no good at painting my own nails and the problem with my split index nail doesn't go away, I often pay a visit to my friends at Onyx!

Ioanna is a true nail artist with so much talent that it's really incredible! She has mastered the art of acrylic nails to the point of perfection and she designs the most amazing miniature paintings on her customer's nails!

During my last visit to her salon I got me a great pink-ish / coral-ish manicure with Shellac's Rose Bud I just had to share with you!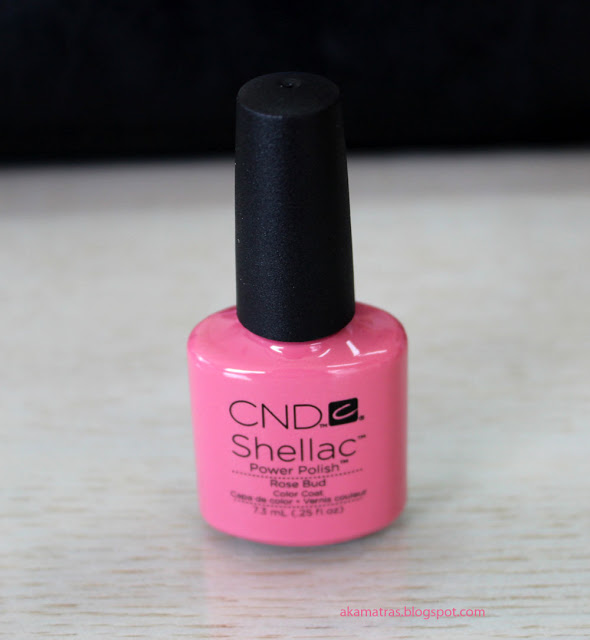 I love long nails and I love having my own natural nails long. So to keep them from breaking and keep the color lasting for more than 2-3 days that my regular nail polishes do, I got me a semi-permanent manicure!

First she covered my split nail with acrylic to keep it from breaking off.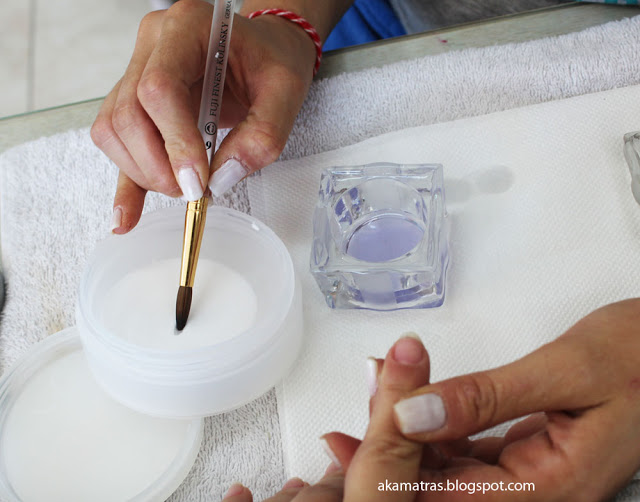 I bet that if I hadn't told you about my split nail you wouldn't have been able to tell my natural nails apart from this one which is covered by acrylic, would you?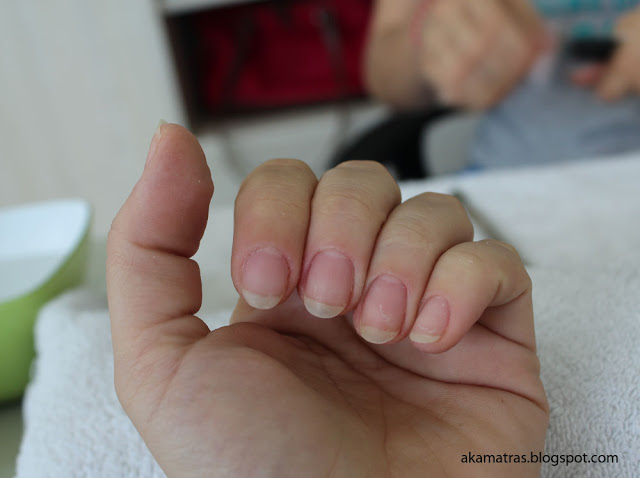 Then she applies a base coat and then two layers of color which polymerize under the UV lamp. After that it's time for the top coat and we are done!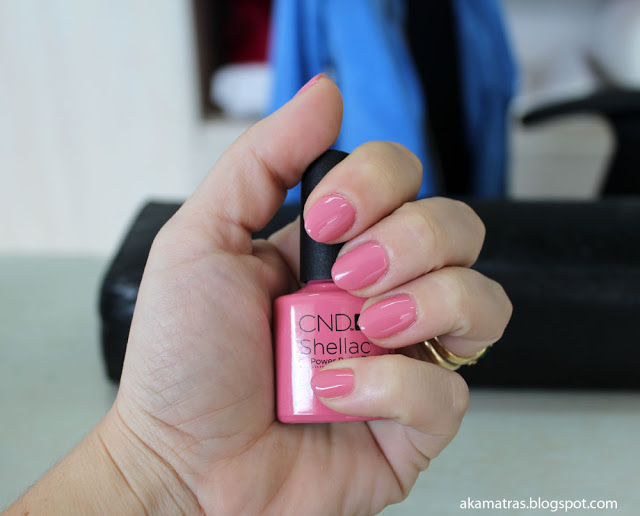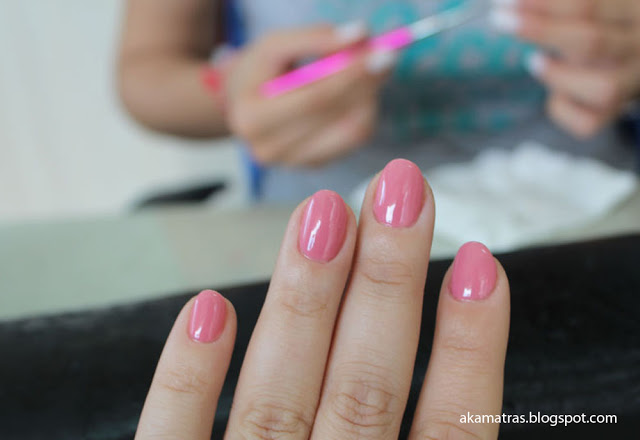 The result is awesome, totally cool for the summer and lasts up to three weeks depending of how fast your nails grow. I usually visit back every 2.5 weeks.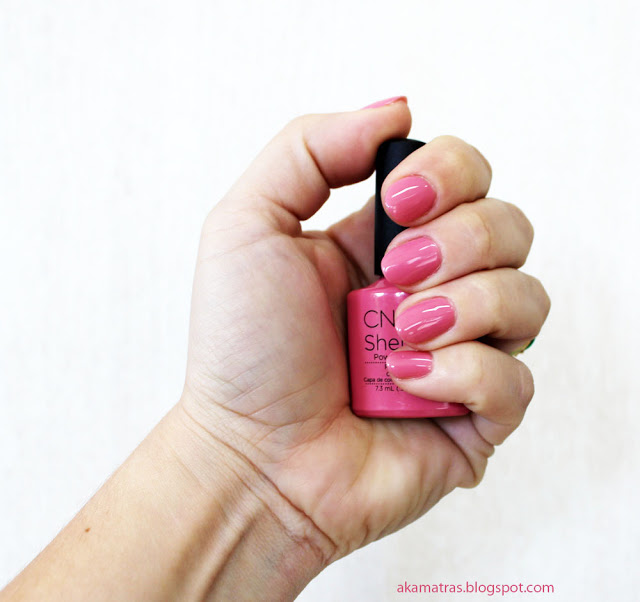 Ioanna's prices are very reasonable and I keep going back to her shop for months and months! You can see her awesome designs at her facebook page here.

How about you? How do you pamper your hands?