Hello sweeties,

having a few days of work is truly wonderful especially with this kind of weather! Spring has finally decided to stay and it's warm and perfect to be outdoors! It's also perfect for making a bunch of DIY I wanted to and couldn't due to work and bad weather!

So, my first project was inspired by my friend Anna of InMyCloset where she did something very similar and very eye-opening! She used her power tool to etch glass and made a gorgeous Easter lantern! I had a mini heart attack when all the amazing uses of this technique finally registered! Oh my God, my empty glass jars where going to see better days!!!! And where better to start than my seed bead's jars!

So gather your materials and let's get to work!

You'll need:
Any type of glass jar/container
Paper tape or washi tape (but why waste it?), or a non permanent glass marker
A power tool like a Dremel. Mine is a Einhell I got from my friend Kostas from here.
Please always use such tools with the appropriate protective gear!

Use the paper tape to create geometric shapes on the glass. Since I lack imagination I went with the good old triangles!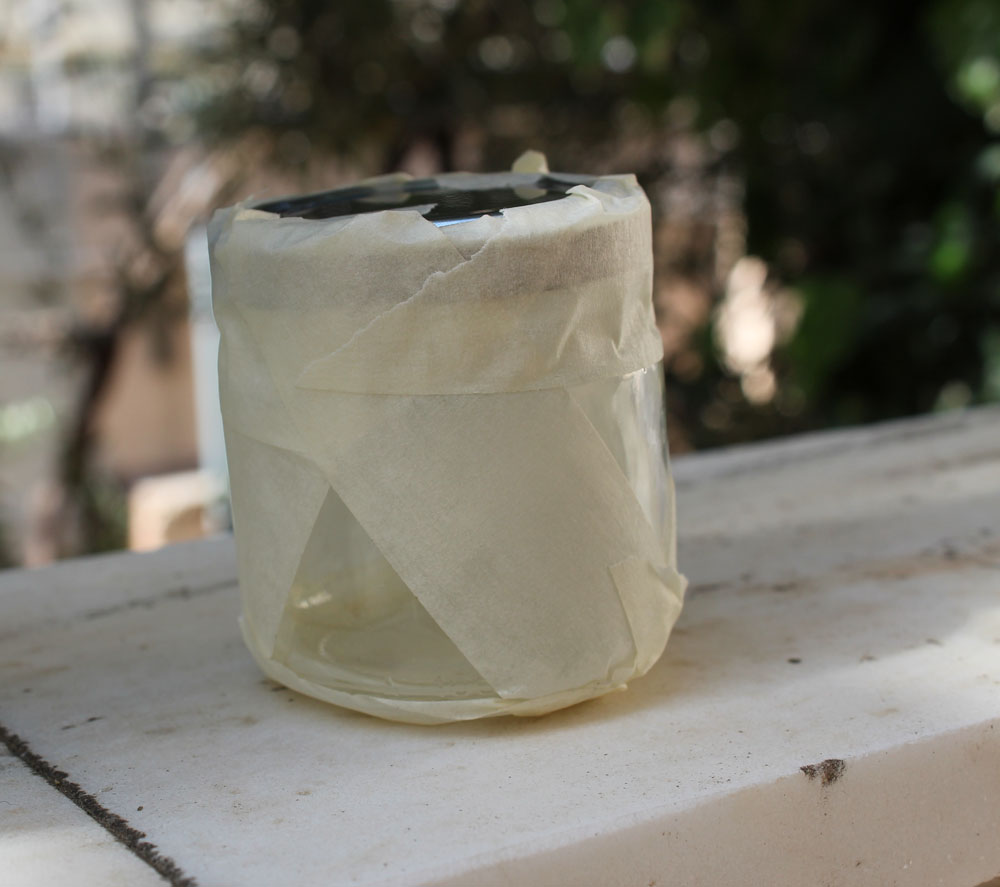 Now take your power tool and use the appropriate etching tool.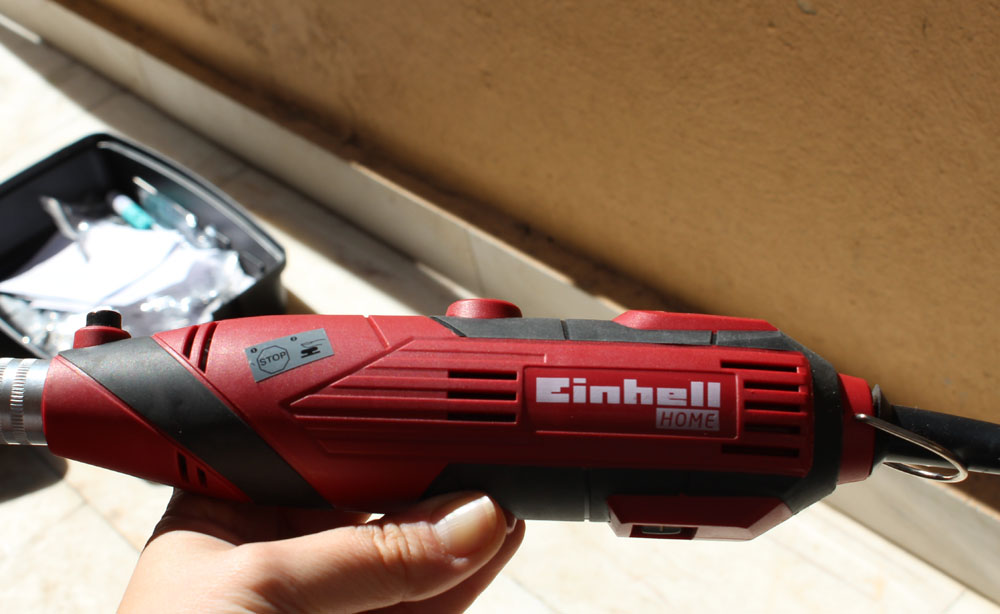 Use the tool on the glass carefully on the tape openings.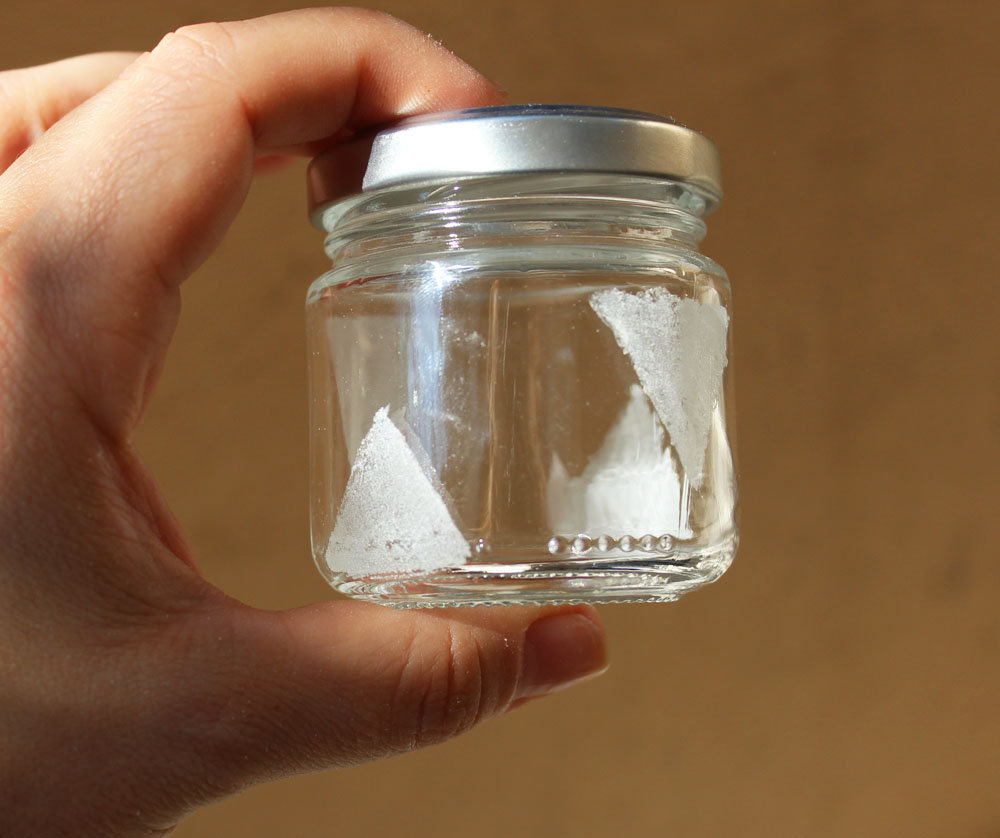 Since the tape can be distorted by the tool after I removed the tape I went back and did the outlines of the triangles again.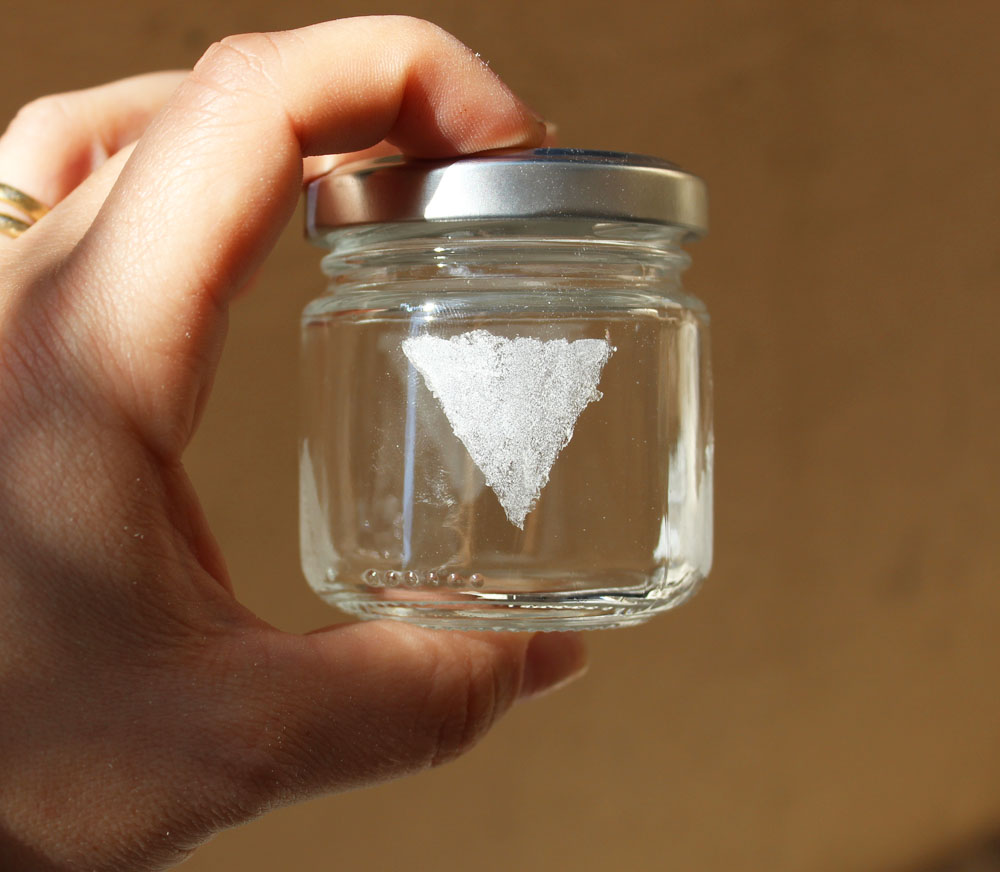 I also used a pen to scribble some (let's just say they look like) hearts on the other jar.
Then fill your jar with whatever you want to!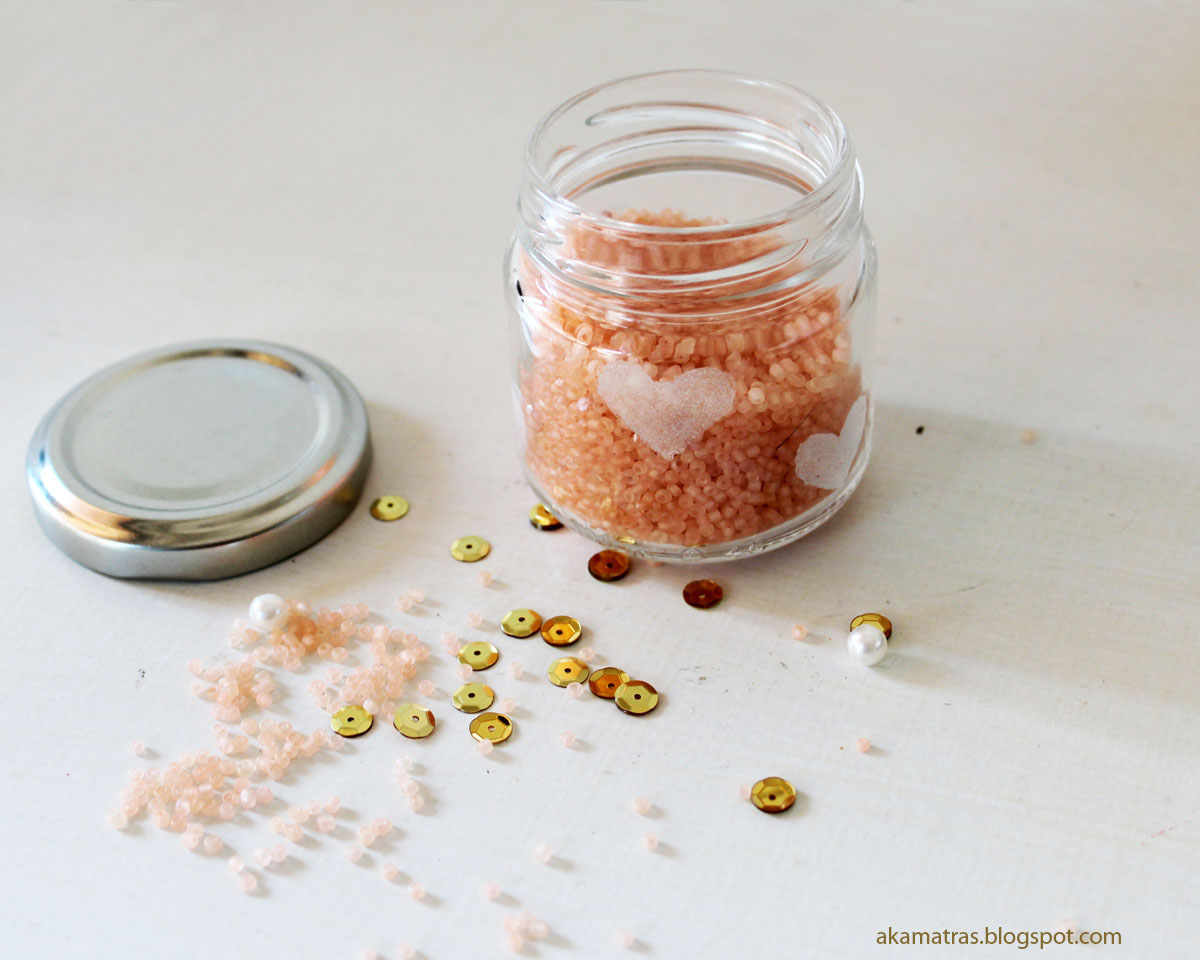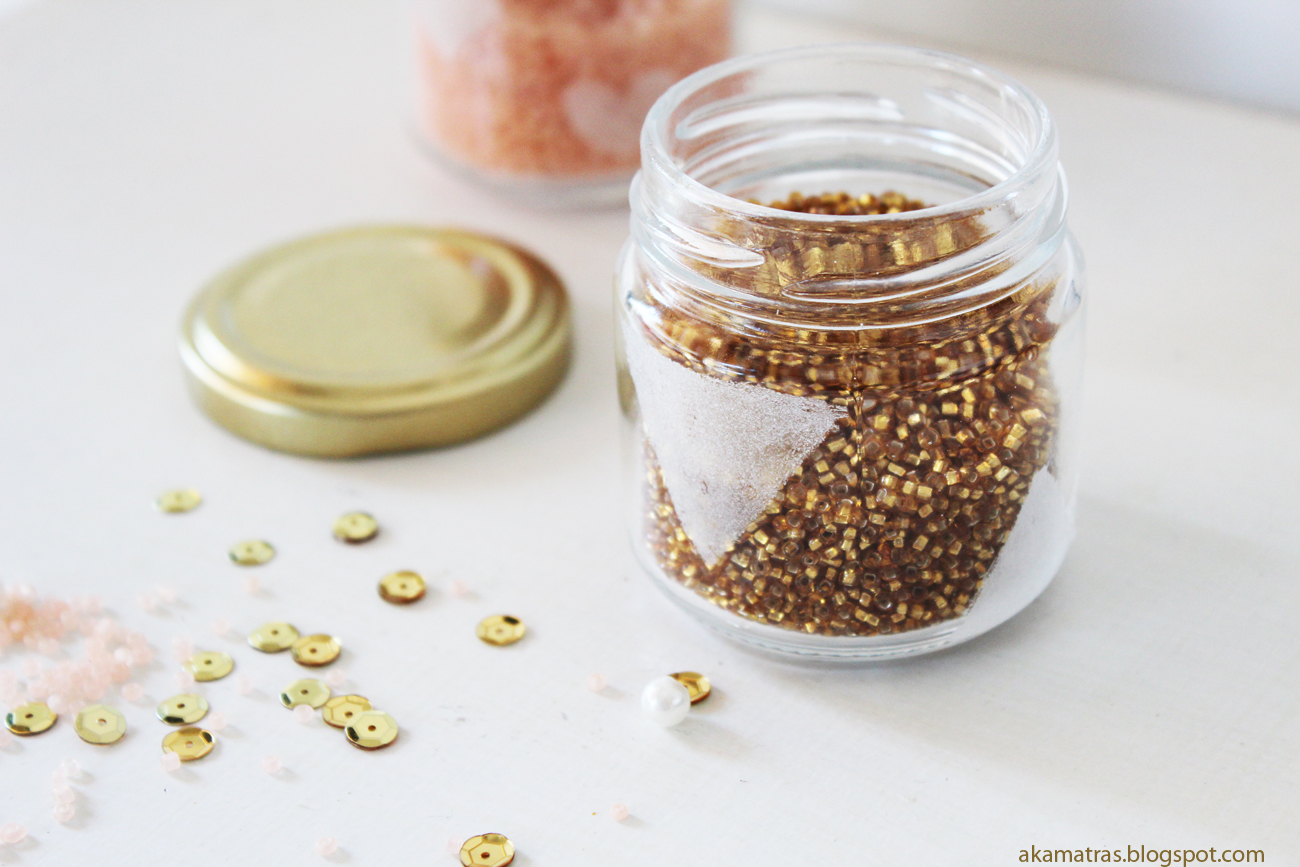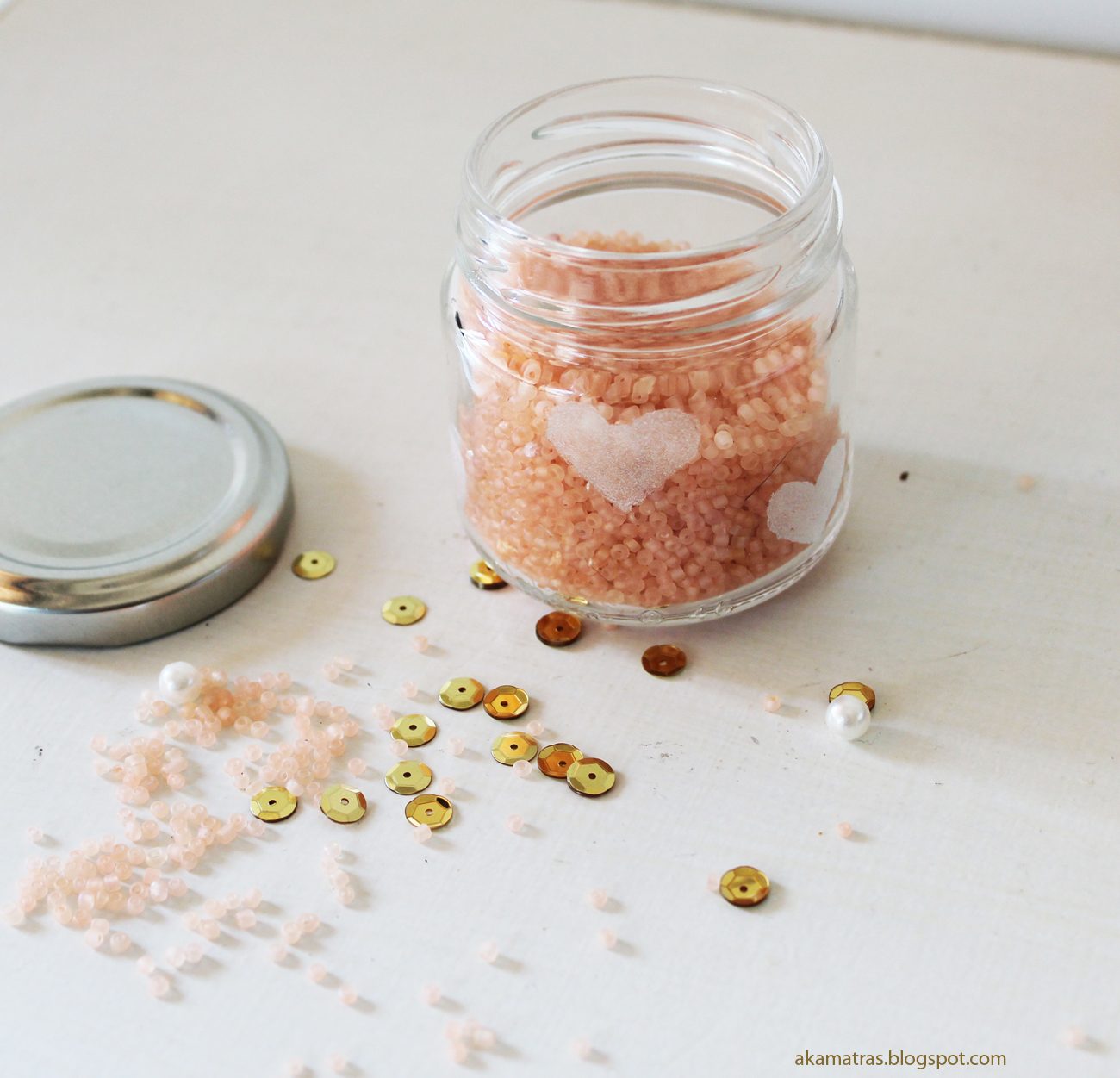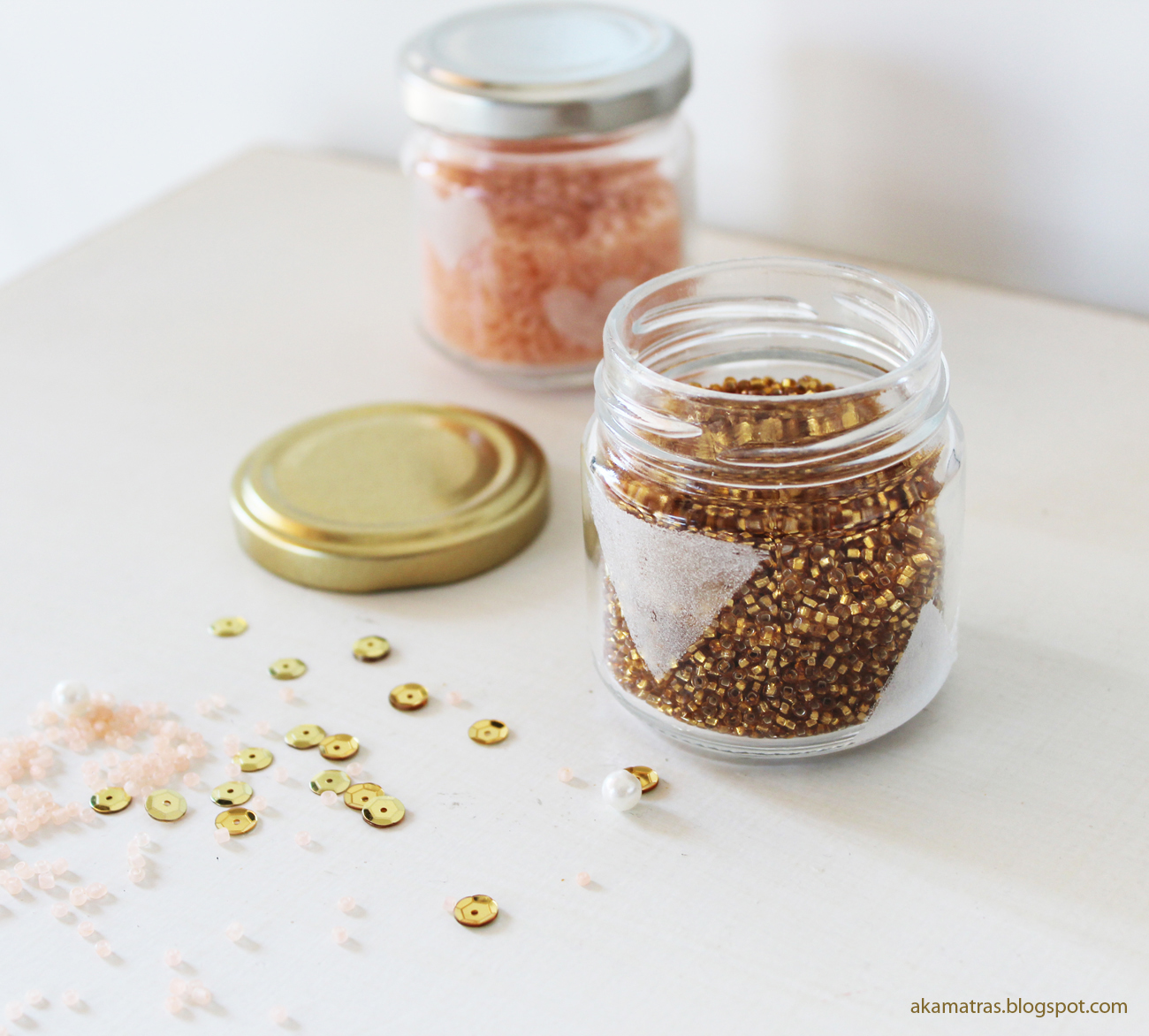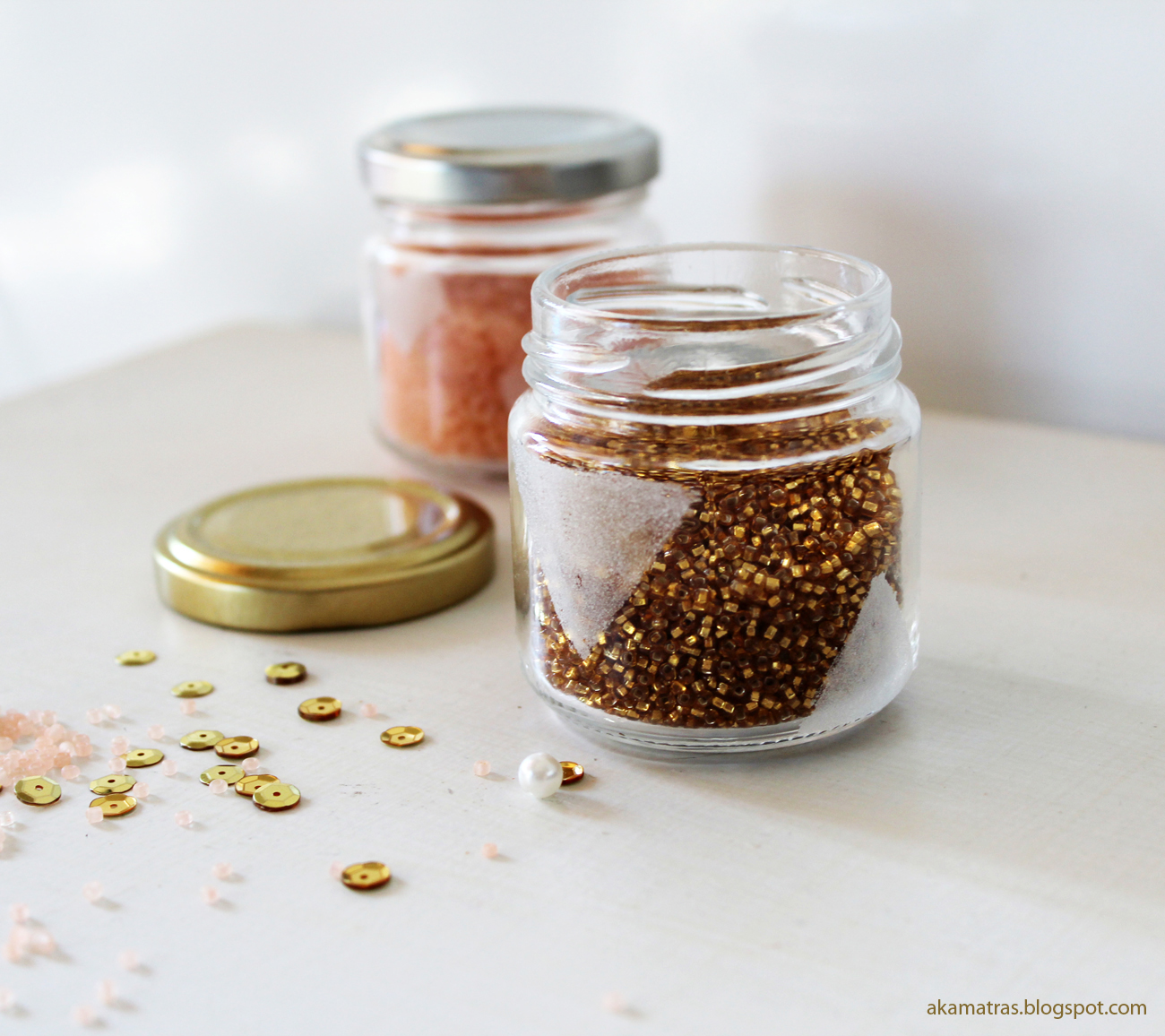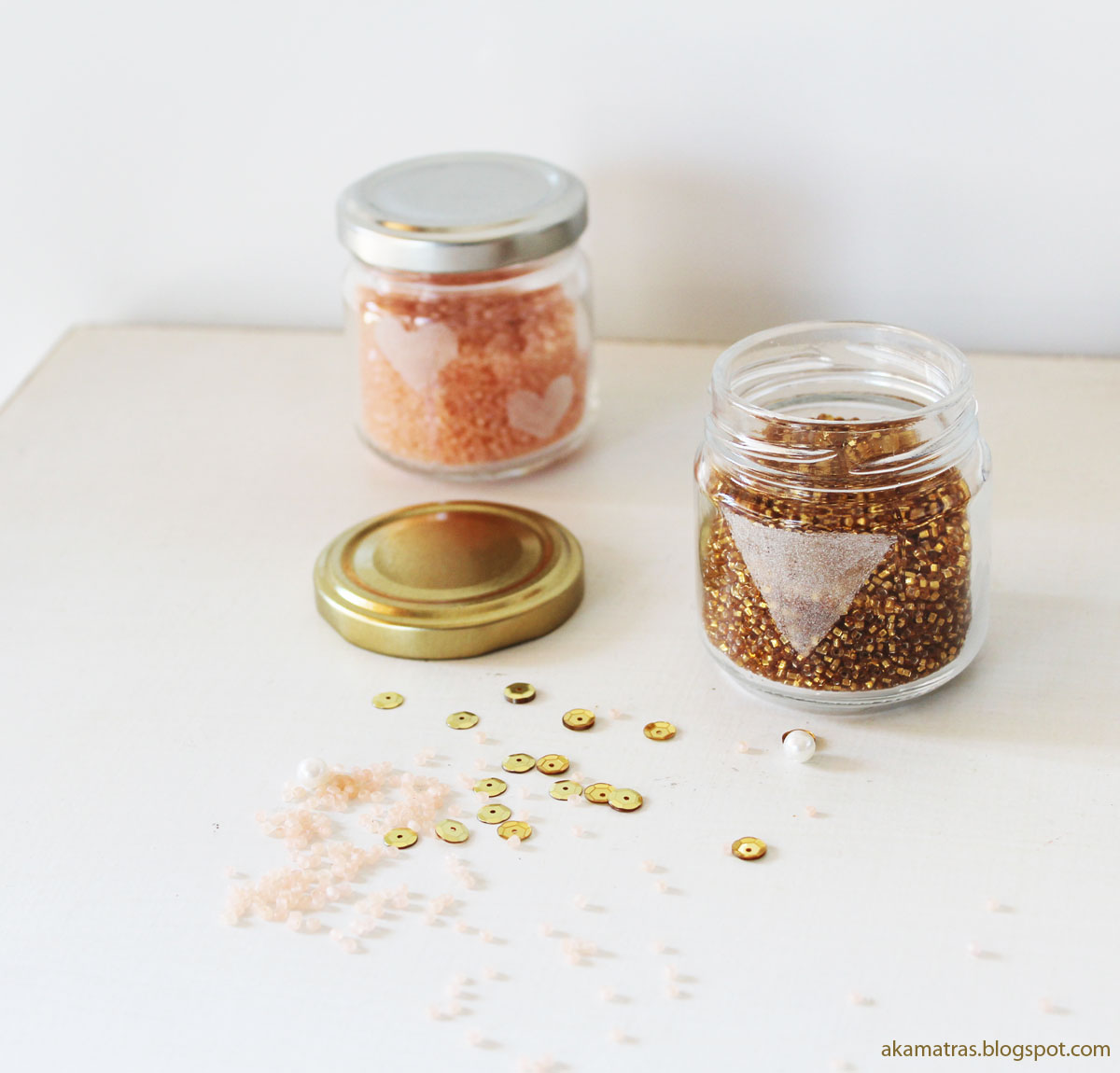 It was glass seed beads for me! I have tons of them and I am super glad I was able to make nicer jars for them!

I am not stopping here! I am going to be using this technique to many more crafts! I am thinking personalized water glasses and major jars for summer cocktails and many more! Have you done anything like that? What would you make with this technique?