Hello sweeties,

you must know by know that I prefer to eat light (except when it comes to ice-cream and sweets!) and so does Nick. After our one year of fasting therapy, a lot of things stuck with us and we can't imagine cooking any other way. We never did like fried foods but we did enjoy baking in the oven especially if it included tomato sauce and olive oil! However, during the fasting therapy we discovered how tasty baked goods are even without olive oil and salt.






I don't really enjoy eating meat, but I don't say no to chicken or fish once a week. I also don't really enjoy spending a lot of time in the kitchen so I am all for easy recipes! This one is literally the easiest way to bake chicken with potatoes.

Step 1:
Peel and wash your potatoes.
Step 2:
Cut them in small pieces (~3-4cm)
Step 3:
Wash the chicken and place it into the pot.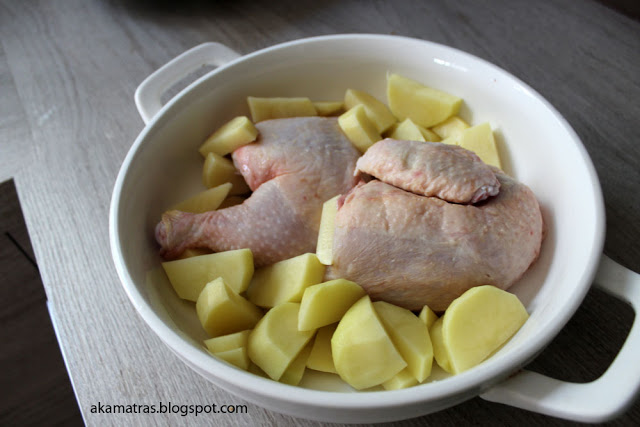 Step 4:
Add the potatoes into the pot and close the lid.
Step 5:
Bake for 2hours at 170-180 Celsius.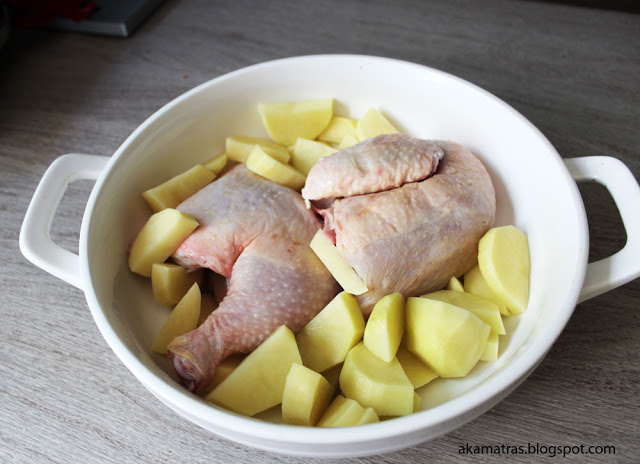 That's it! You are done! You can add olive oil, pepper and oregano when you serve the chicken.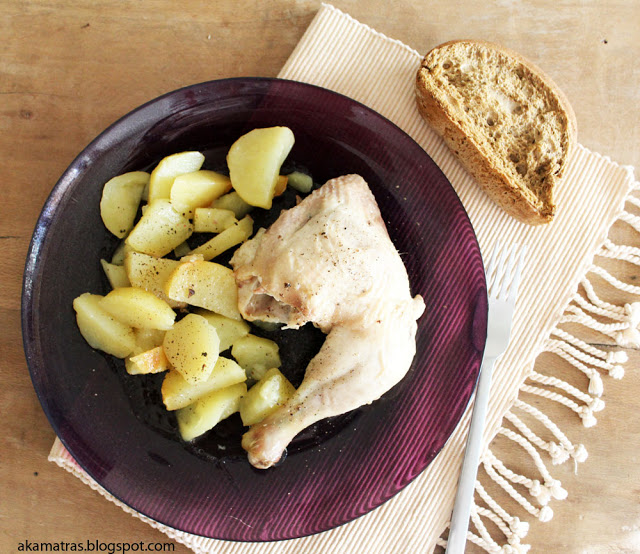 Be honest! Isn't the easiest way to make a healthy meal?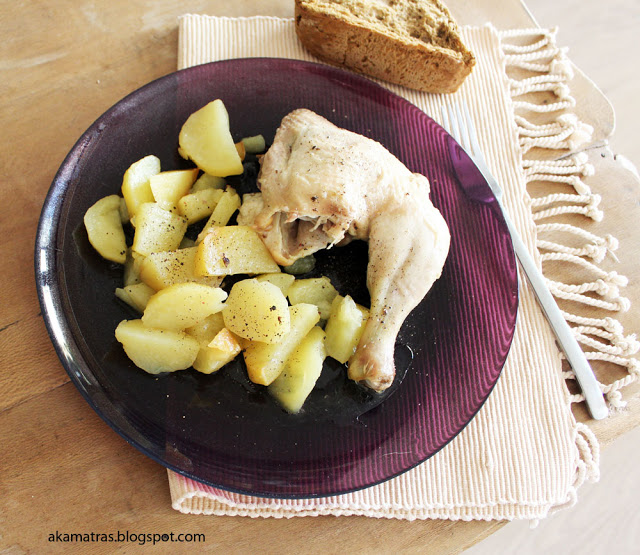 Nick says that it's delicious and everybody will love it. I agree on the delicious factor but I am not sure if those of you who like salt will enjoy this. Let me know!

Lot's of love