I am very happy to share with you today a guest post by Athena from CraftCookLove. I've been reading her blog for some time and I always drool with what she cooks! So I asked her for a guest post and was very pleasantly surprised when she send me this amazing recipe for breakfast pancakes!


 I love pancakes and yet I have never eaten them! I first heard of them almost 2 decades ago in a book I was reading by an American author. Then, I kept seeing recipes for them on the web and read about them more and more in other books. It seemed to me that every self-respecting American and Canadian was eating maple syrup pancakes! I've recently read a book about Vermont and a sugaring factory there!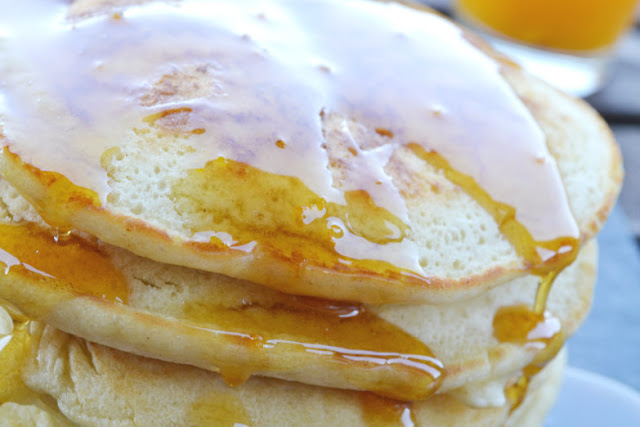 So you can understand my joy when Athena send me this recipe! I would like to make them right away but I am in the middle of another fasting therapy boot so I will be strong and stay away for now! But, in the end of the month, these babies are mine!!!!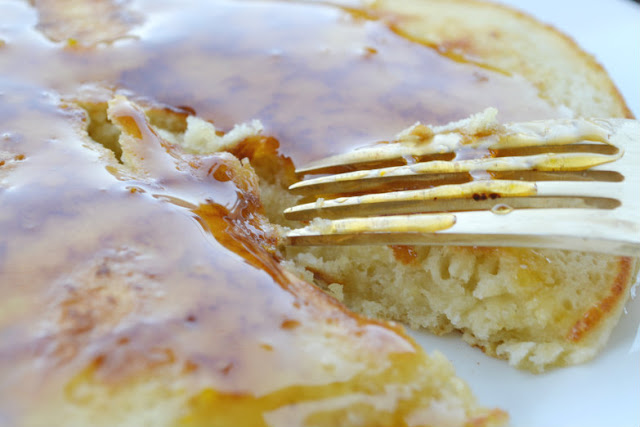 Let's hear what Athena has to say about this recipe!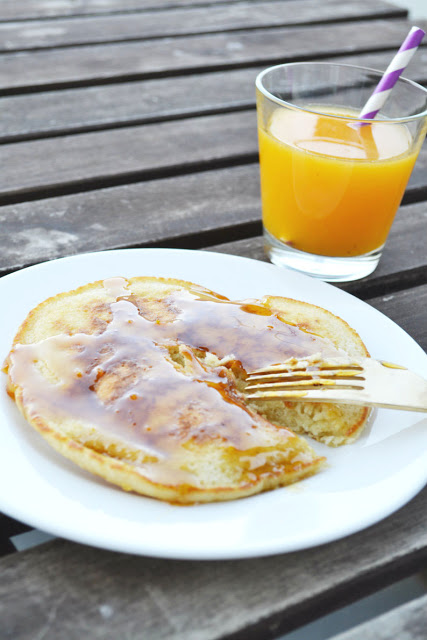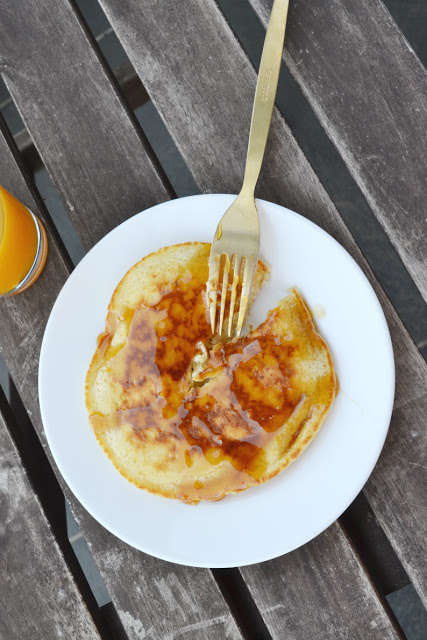 I am so happy to share this breakfast recipe with you. Pancakes are my best weekend wake up call. I absolutely love them. They are so easy to make and can be combined with whatever flavor according to your taste. Let's see how easy it is to prepare fluffy yummy pancakes for breakfast: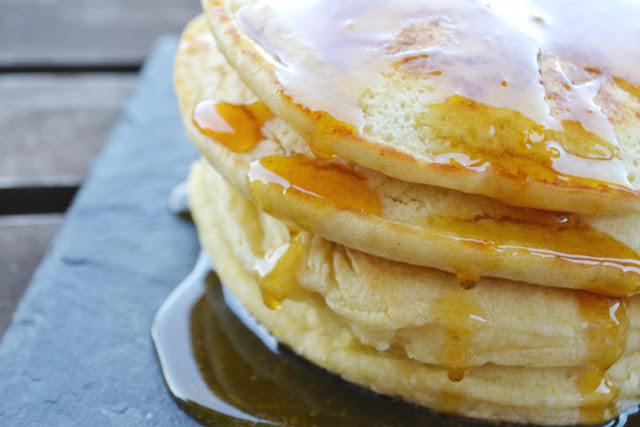 Orange Flavored Pancakes
The ingredients (for 5 pieces & 18cm fry pan)
270 gr self rising flour (used orange flavored)
1 pinch of sea salt
3 t.s. sugar
1 large egg
100ml milk
200ml cream (used full fat 35%)
1 1/2 t.s. vanilla extract
4 t.b. honey
zest from 1 orange.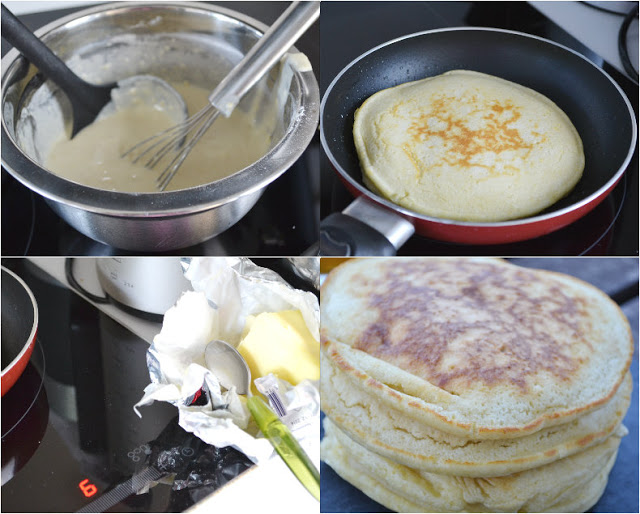 How to
In a large bowl, mix the flour along with the sugar and salt. Add the egg and mix well with a simple egg bitter. Then add the milk and cream and keep stirring until you have an even and quite runny batter. Add to the fry pan and 1/2 t.s. of butter. Use medium temperature on your kitchen stove. When the butter starts melting start adding batter with a soup spoon (half full is fine). Spread it evenly in the fry pan and cook for approx. 3 minutes from each side. With a silicone spatula (heat resistant), flip the pancake and then place it to a clean plate. Keep repeating the previous steps until the batter runs out. In a small pot place the honey and the orange zest. Heat for just a little until the honey becomes runny. Pour the syrup on the pancakes. 

Enjoy!! 



Thanks so much Athena for this amazing recipe! I literally can't wait to try it! Find Athena here and here. Don't forget to check out her Instagram account here. 

Hey, what are ya having for breakfast tomorrow morning?

Lot's of love!