Hello darlings,

I have been a busy bee these days and I neglected posting here, but I have a treat for you today! My recipe for a mouth-watering, awesome-looking cheese pie for all you cheese lovers out there! It's really easy to make and can stand its own in any festive table!
Wanna know the downsides?
It has a half-life of a few minutes tops and it has a highly addictive taste!!!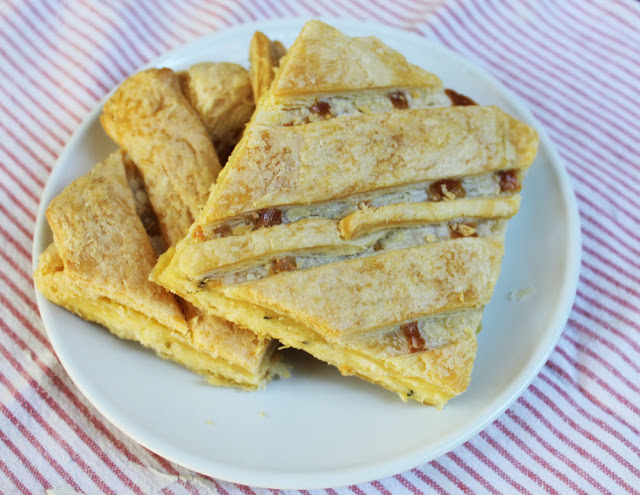 Ingredients:
1 pack of puff pastry (containing two sheets)
150g regato cheese
250g Gouda cheese
100g feta cheese
1 egg
Half a carton of creme fresh
Spearmint
Pepper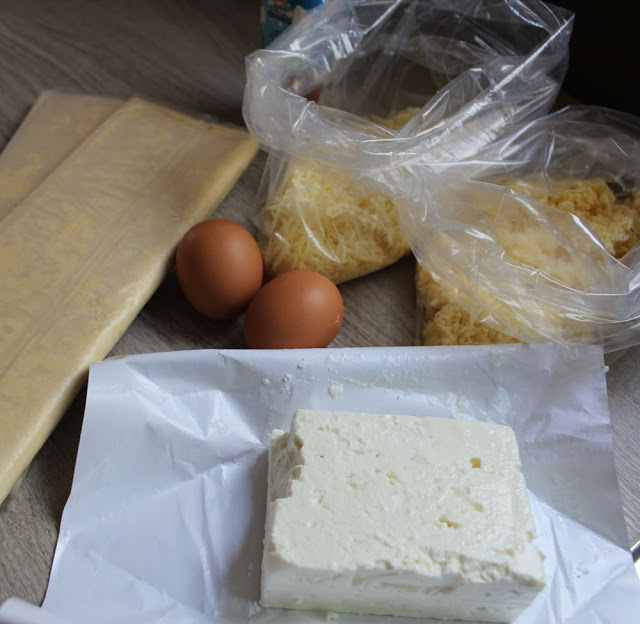 What to do
First, put all the cheese in a large mixing bowl. Add the egg and the creme fresh and mix with a mixing spoon until you get a consistent mix.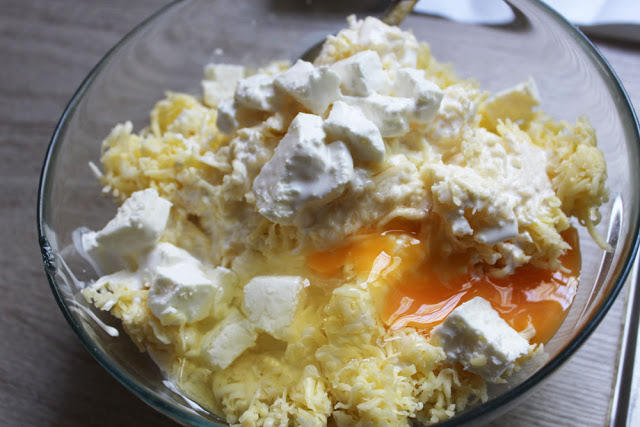 Then add the spearmint and the pepper. Mix thoroughly.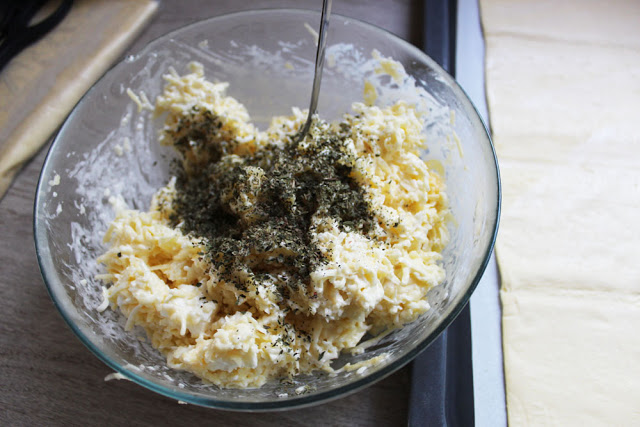 Then line a baking pan with baking paper. Then lay one of the puff pastry sheets in the center of the paper.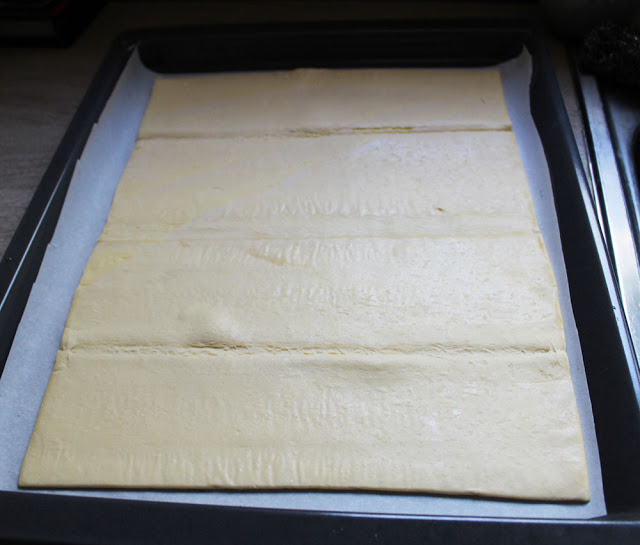 Now add the filling mix and spread it to cover the pastry.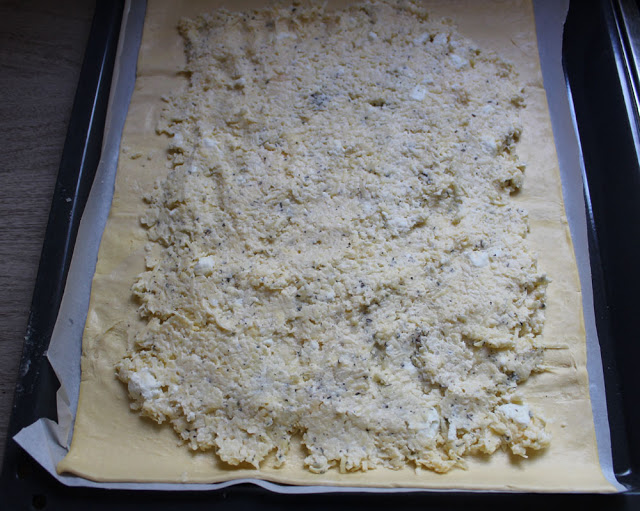 Take two sides of the baking paper, lift and bend the pastry to create a fold to every side of the pie.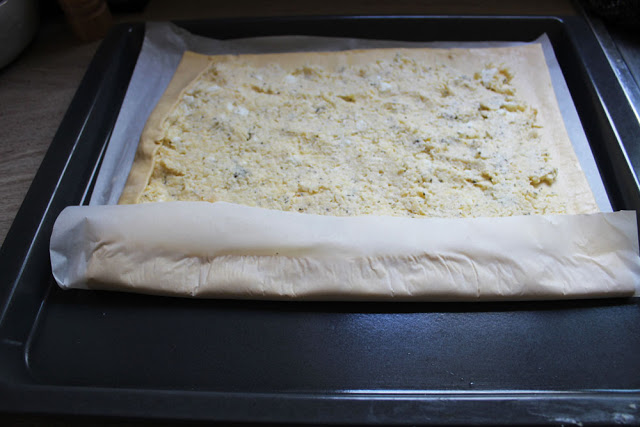 Press the pastry down gently with your fingers and then lift the paper and let it sit down on the pan. Do this for all sides of the pie.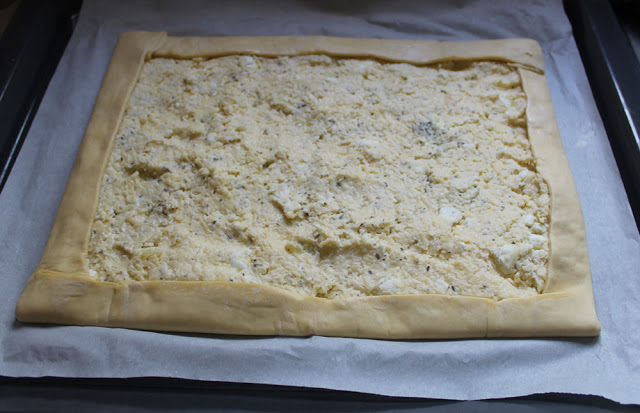 When you reach this point you have two choices. One: take the other pastry sheet, cover the pie and proceed to baking it, and Two: use the other pastry sheet to create some decoration on your pie.
I did the latter but I kinda cheated too. Take a sharp knife and cut your pastry into 2cm ribbons. Starting on one corner of the pie, lay them out in close intervals. You don't want to leave a large space of cheese mixture uncovered.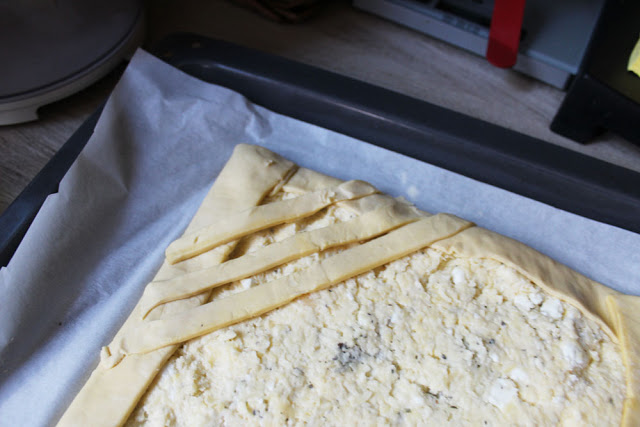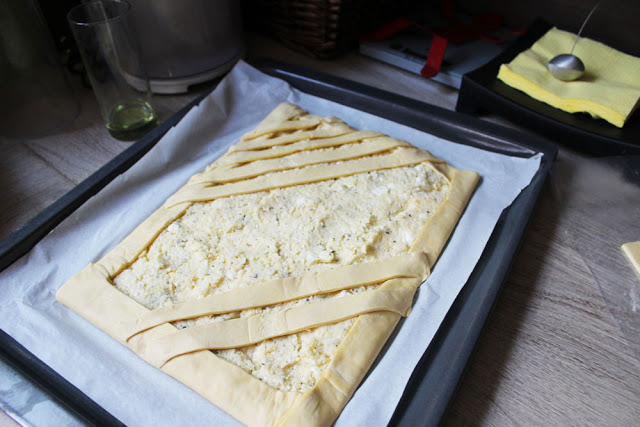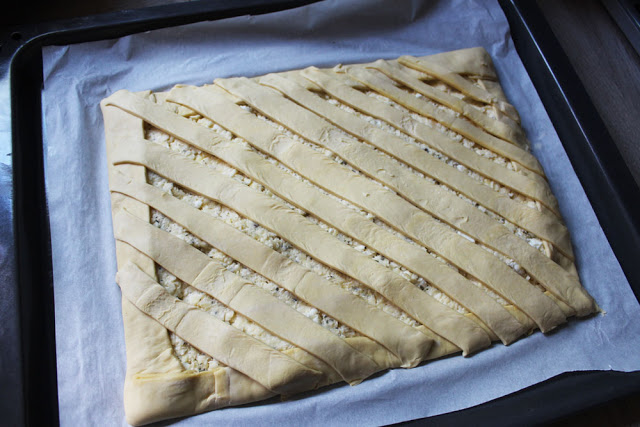 Once you cover the pie, use the remaining ribbons to the opposite direction. It should look like this.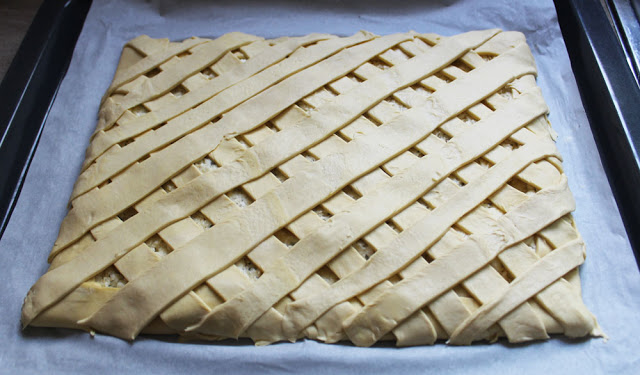 That's the cheating part. It's not actually woven (which is nice to do but a painful and very slow process for my untrained hands) but it kinda looks like it is. Now bake it in a pre-heated oven for 30-35 minutes at 170C or until the pastry becomes crusty and gold.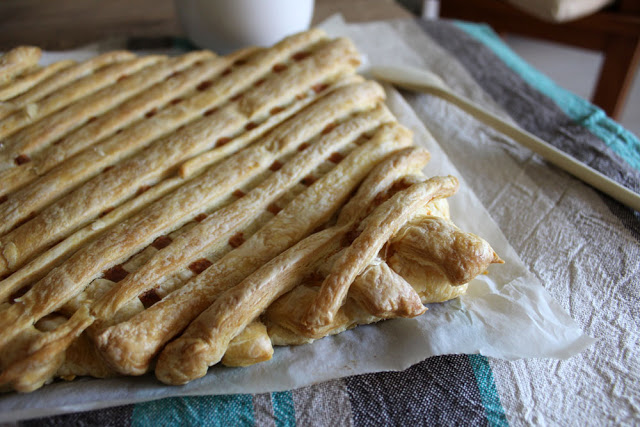 I love how it looks! I love more how it tastes!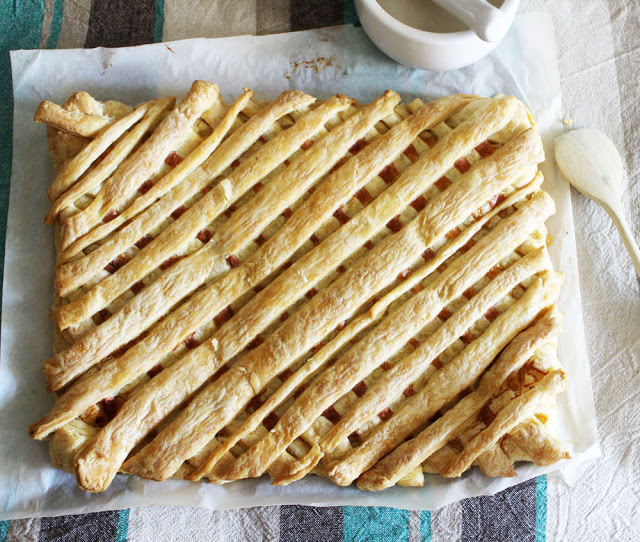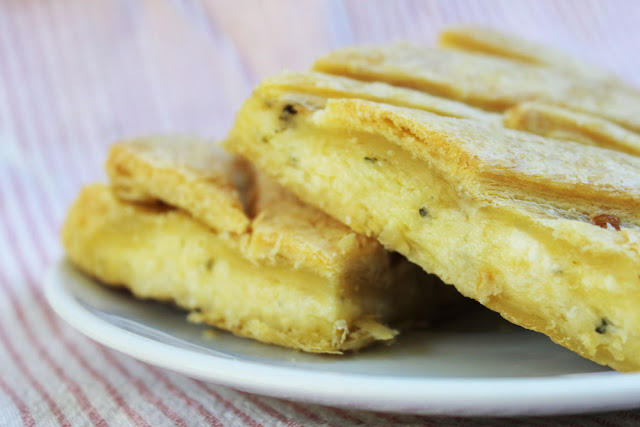 I took this pie to my mom's the other day for a lunch with our in laws. It was gone in minutes! My almost two-year old nephew devoured it! I couldn't be payed a higher compliment!!!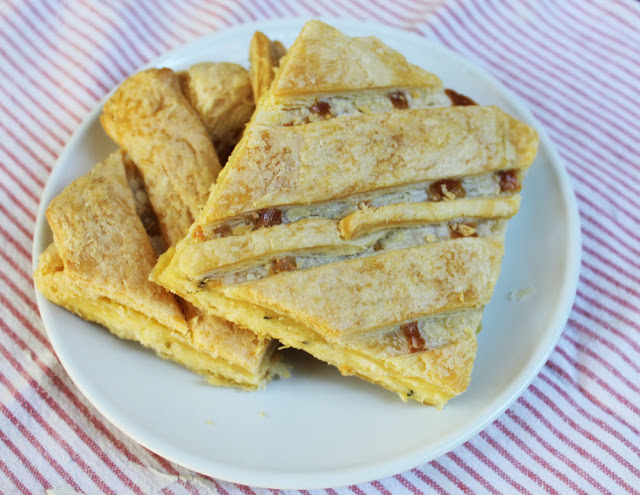 It's actually one of the tastier pies I've even made and it's the first time I wrote down the exact amount of cheese I used cause it was tasty without being salty. It was just perfect, if I may say so myself!

How much of a cheese lover are you?