Hello darlings,

During our recent tour to the Northern Greece we kept one destination constant! Thessaloniki!


Me and Nick both love this town for more reasons than the obvious one of having loving relatives there. Thessaloniki is a wonderful place to relax (it's actually kind of famous amongst Greek towns for how relaxed and carefree its citizens are) and enjoy! We always do and this time was not different! Here are some suggestions for you if you happen to visit Thessaloniki!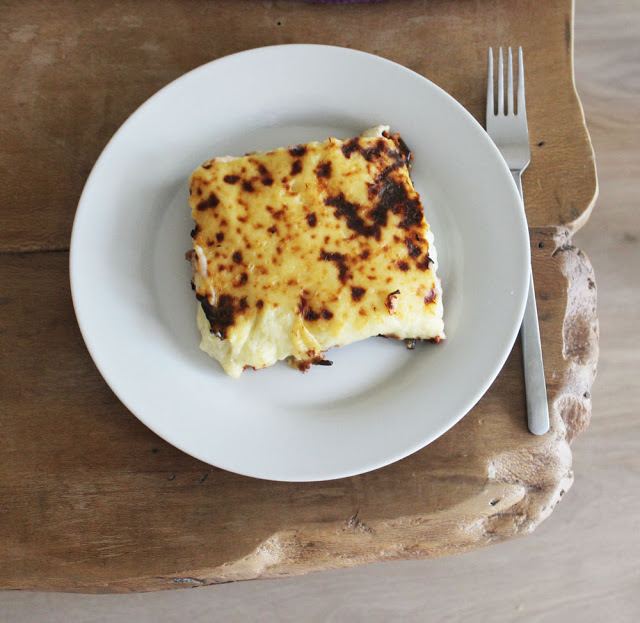 Well, I'll start with food cause it just so happens it's probably the most important factor for me and Nick in order to have a good time when we travel. For Nick because he considers food a religion and eating it's his way of worship and me because I really want for Nick to be happy! I only care about the dessert anyway!

This time we went to restaurants we haven't been before. Our favorite by far was Elia & Lemoni. How couldn't it be with its very reasonable prices and a huge variety of meals? We loved it!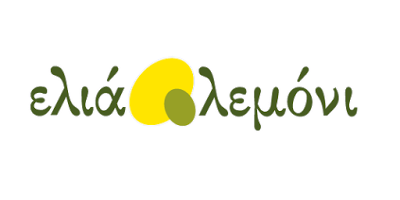 Inforrmation
We also enjoyed the home-cooked meals of Kazzarola's kitchen. We actually prefer kitchens to restaurants in Athens and we really liked this option in Thessaloniki too! The guys that work there are super friendly and helpfull! Nick had a blast eating the variety of salads they offer (along with every other plate he wanted!).
We also loved the food at the taverna Anestis which is located outside of the city center, in a region called Neoi Epivates. It's an historical restaurant with great grilled meat. Of course they had my absolute devotion when they served us the most amazing mille-feuille ever when we finished our meal!
I couldn't write this guide without including a great place to eat ice-cream! It's called Parfe and it also has a great view of the sea! We cannot visit Thessaloniki and not go there!

There are many places to go for sight seeing in Thessaloniki. The whole town holds a lot of history! I think the best think for a tourist is to go to the White Tower and visit the historic exhibition there. It's very informative and very well presented! The view from the top of the tower is magnificent!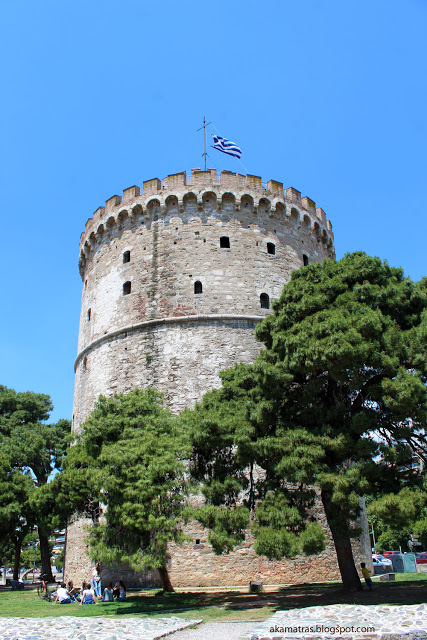 The sea route that passes from the White Tower is also a thing of beauty (watch out for the bicyclers!).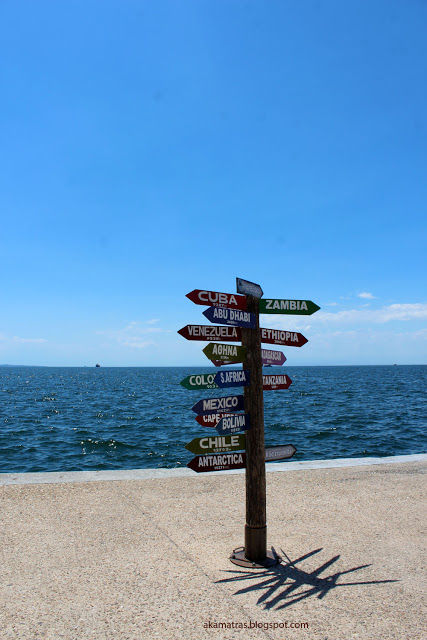 If you like archaeological places don't forget to visit the Roman Agora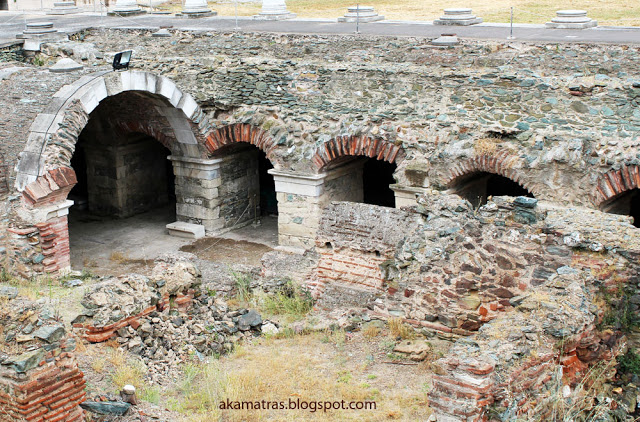 and you can't really miss the Rotunda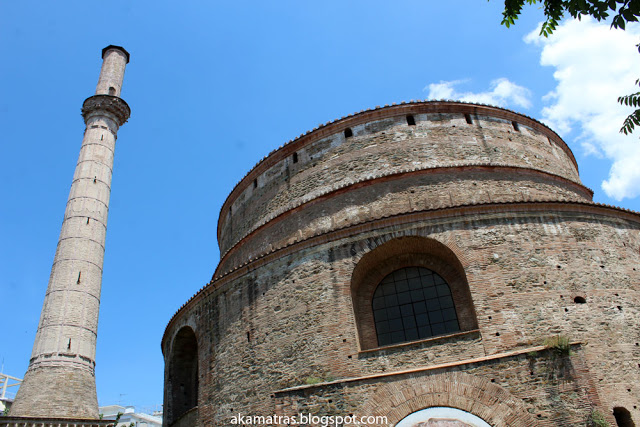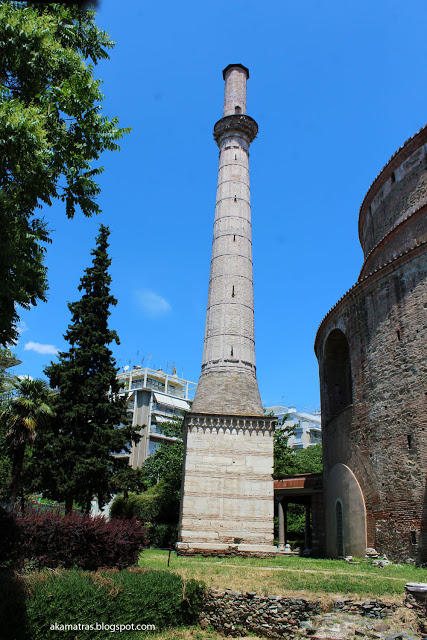 or the Arch of Galerious (Camara)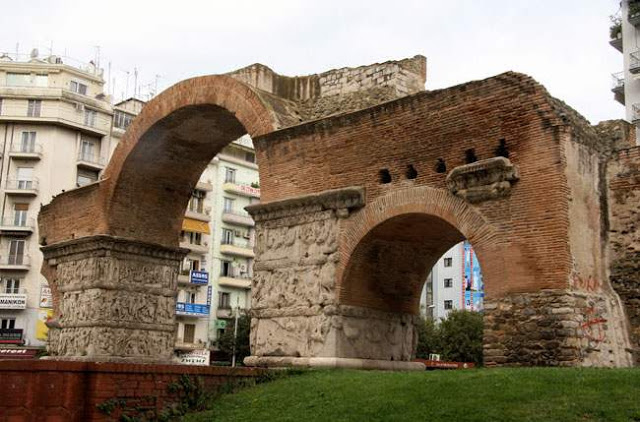 source
Of course there are hundreds of other places to visit, many museums and churches of importance. I just gave you a small taste!

Whether you are a coffee addict or tea lover, Thessaloniki has more than enough places to feed your addictions! You'll find many coffee shops along Nikis Avenue with a great view to the sea. There are also many options throughout the city center and beyond. 
A somewhat different option is to have your drinks on board one of the restored "pirate" ships that double as bars and small cruises! We've never been there cause Nick gets sea sick on small boats but I've always wanted to try them out!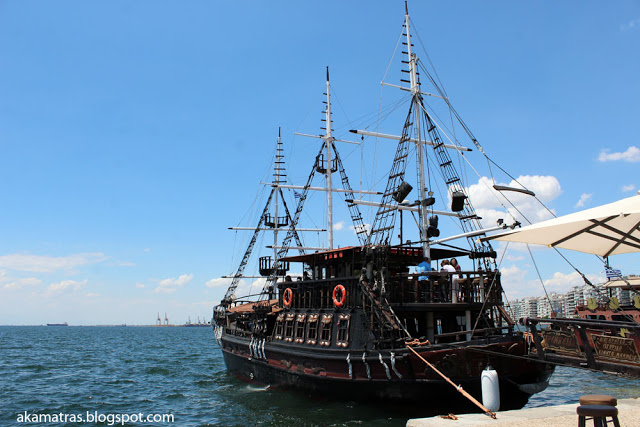 If you are into crafting by any chance you will have a great time drinking your coffee at Koumpi cafe! I've written all about it here.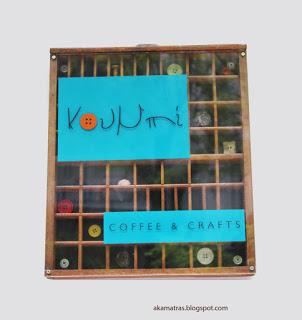 We had a very interesting experience while in Thessaloniki this time! We went to TheMindTrap, an interactive escape game and we had a blast!!!!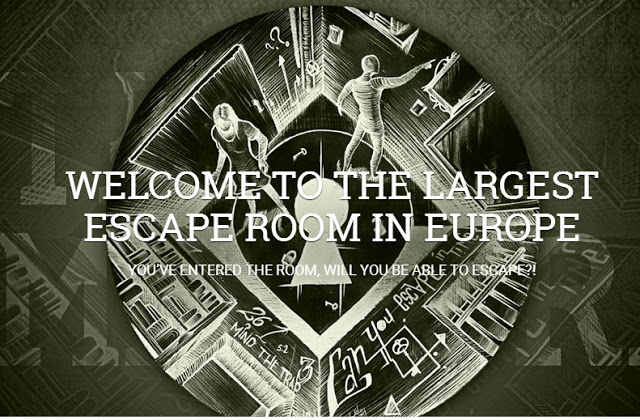 The Mind Trap is a very interesting way to spend 60 minutes of your life working together with your friends to find the way out of the room you are locked in! It takes collaboration, intelligence and fast thinking to get you out. We were laughing and talking fast and I was beyond excited to play this game! I guess it brought out the Sherlock in me!

Have you been in Thessaloniki? What you like best about it?


Lot's of love





Disclaimer: All opinions are my own and I haven't been compensated by any of the businesses mentioned here in any way. I just enjoy sharing my experiences with my audience, that's all.