Hello darlings,


we decided to go for a short vacation in our favorite town Nafplion, since our programmed vacations to the North of Greece got canceled due to the financial instability a few weeks back. So we will be leaving on Monday and I am not sure when I will be able to post here again. I am preparing some posts to keep you company while I am away from the computer but I am not sure if blogger with cooperate with me this time!
I've already downloaded about 20 e-books for free (thank you Amazon!) to take with me for my Kindle app on my phone but I know I will be itchy to get my hands on something to make. So, this is the list of the summer crafts I am planning on doing during August! Take a look maybe you'll find something to try too!
Beach Rock Art
I've told you before that I can't paint to save my life and it's true. However I am nothing if not persistent and this year I decided to take advantage of some beach rocks as my canvass. I decided to take with me the sharpies I bought for my cork stand tutorial since they are light weighted and can easily fit into one of my pencil cases for me to take to the beach. I can picture myself under my umbrella trying to make beach rock art!!!
These nautical themed ones seem pretty easy to draw don't they?
source
And I truly wish I could make something like this! She calls them doodles but for me they are truly art!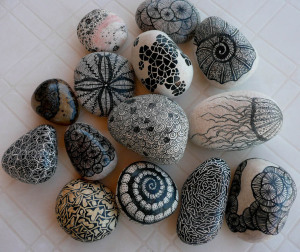 source
Barbara from
buntwerkstatt
 has some pretty awesome tips on beach rock painting!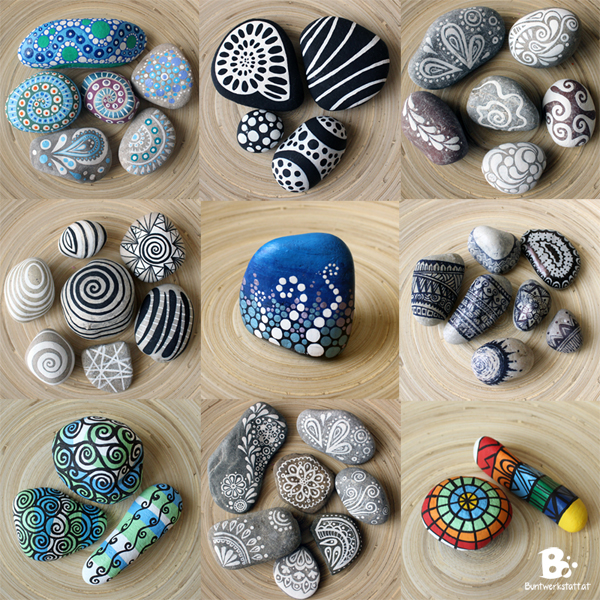 source
Driftwood crafts
If I am lucky I will be able to find some good driftwoods to make more of my sailboats like the ones
here
and
here
. I truly love making these boats and I've yet to make one for myself!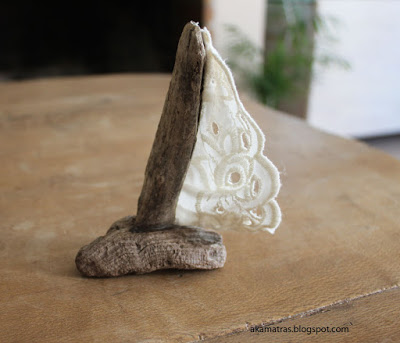 source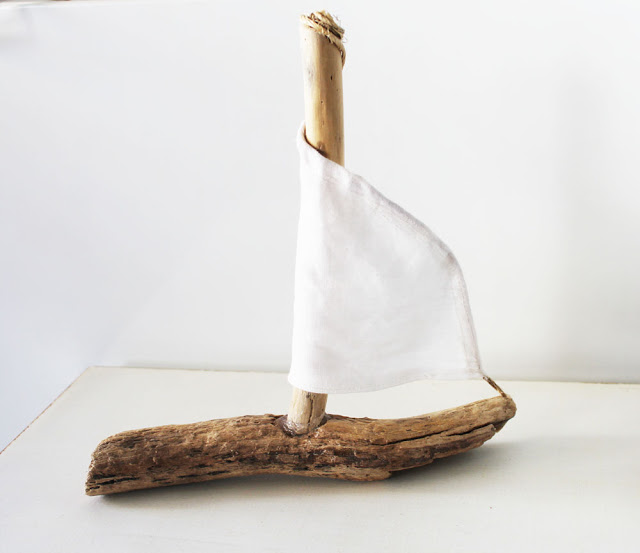 source
Maybe I'll stick to finding the driftwood though, I am sure I will not be taking my glue gun to the beach!
There are several driftwood crafts I want to try out too. Like this one were you make the outline of a seahorse or any other creature/design you want and then place the driftwood to match the outline. It's pretty simple and if you know what you'll be making you can actually make all the preliminary work at the beach and later on glue the wood on the template. Cool ha?

source
Crochet
Ok, please don't roll your eyes! I know crochet is not a summery summer craft but honestly I don't care! I love to crochet on the beach! You only need to have your yarn and hook with you and you can literary make anything you want! Just make sure your yarn is in a tight container or bag so that it will stay clean (and dry) and you are good to go! I am telling you it's really low maintenance and you can make something from start to finish without needing any tools or glue! Well, ok you may need a pair or scissors but dah, scissors don't even count as a tool do they?
I found my next project which is these amazingly cute fish scrubbies ChiWei made and so generously shared the pattern for in her blog, and I am going to be making several for my nephew, goddaughters and new babies in our circle! I am so excited!!!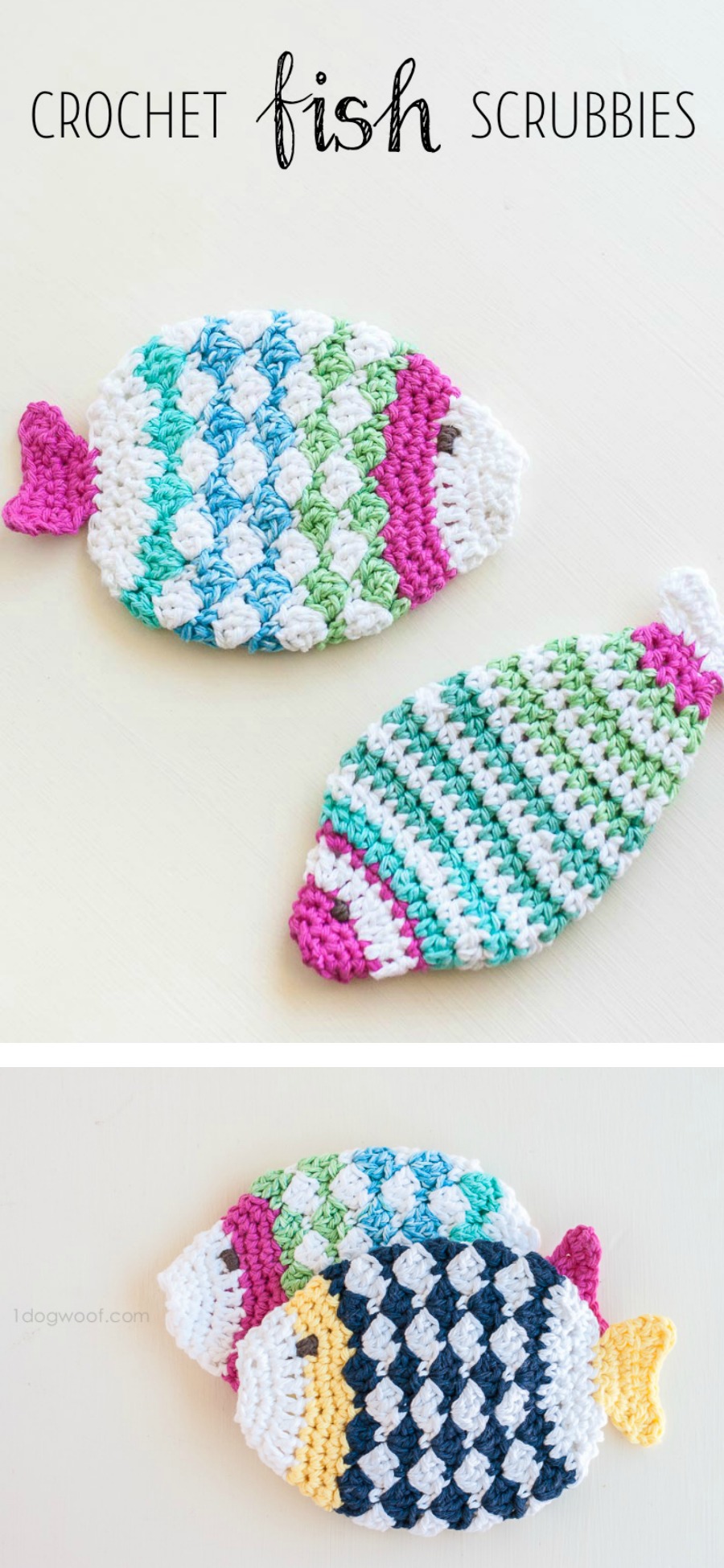 source
I am also going to be making lots and lots of hair bows to stock my shop for the holiday season and lots and lots of cup cozies too!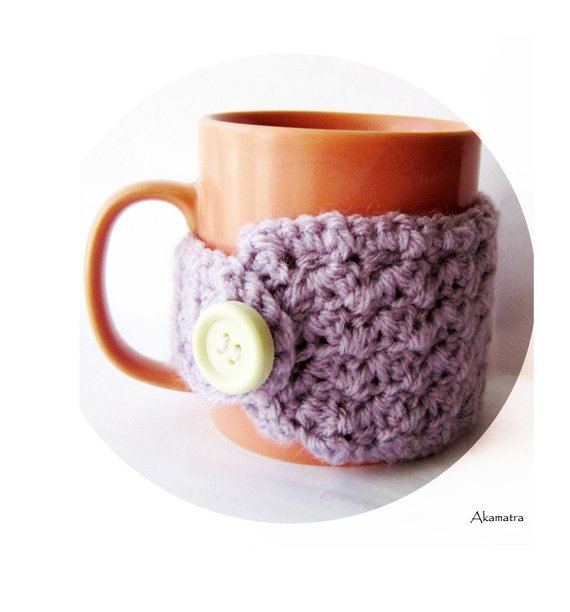 source
What are you going to do craft-wise on your vacation if anything? Have a nice time and see you back here soon-ish!!!!
Lot's of love