Hello darlings
I've been wanting to write this post for a long time (bet you've never heard me say that before, lol) and it's a pleasure to finally do so.
 The first time I stepped foot in the Japanese restaurant Furin Kazan it was with a mild trepidation I have to admit.
 You see Nick asked me out after work and told me to keep all day free for him to show me a good time in Athens. That's the day that I started thinking of Nick as more than a friend. That's also the day that has gone down in history as "The day that started it all" even though Nick still refuses to admit he had feelings other than friendship for me then!!!
 I mean come on you guys how was I supposed to believe otherwise? He took me to lunch, we had coffee while reading books and watching a great view at a very cool cafe, he booked theater tickets for a belly clutching comedy and then he arranged it so we could make my swing class party (which I was bummed I was going to miss) during which he sat patiently while I danced the night away! And he still says he did all that cause he liked my as a friend. Pffff. A couple of weeks later we were an item!
 Anyhow, I was getting to the part where I was stepping foot inside Furin Kazan for the first time. I haven't eaten sushi before and I was pretty sure I wouldn't like it, hence the trepidation.
Nick being Nick ordered a wide variety of plates for us to try. He knew what he liked because that wasn't his first time there but he wasn't sure about me. I took the safe route and ordered Yakisoba (Japanese noodles with vegetables). However I did try some California maki from Nick. Nope, that stuff doesn't do it for me! Sorry Nick! I just don't like the seaweed at all!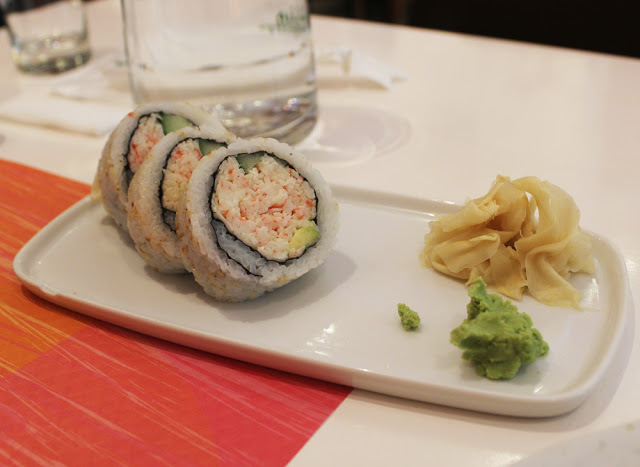 I tried everything that wasn't raw, most of which I really liked! At the end of our meal I was truly stuffed! We had a great time especially while Nick tried (and failed) to show me how to hold the chopsticks!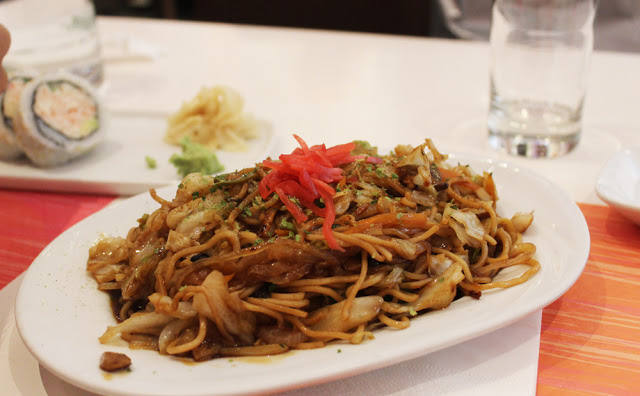 Since then, Furin Kazan has been one of our favorite places to eat. The people who work there know us and we always share some nice stories with them. They are always smiling and calm. There is no rush and no loud voices there. There is a calm atmosphere and very fast service.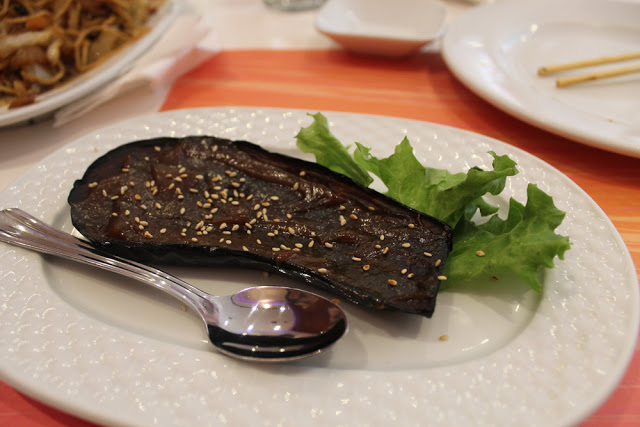 Best thing about it is that while Nick gets to eat a few raw things (mostly salmon in its maki) I get to eat delicious cooked food! My favorite is Kijiyakidon (grilled chicken with steamed rice) and the Yakisoba vegetable. We also order one Nasu Dengaku (fried eggplant with misu paste) every.single.time! I am now a master at eating with chopsticks (it only took me 5 and a half years!).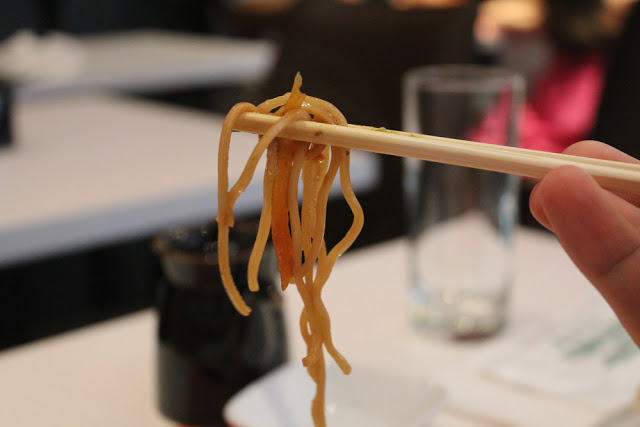 If you venture a visit there I can guarantee you want be disappointed. Either you like sushi or not you'll have a great time and you don't have to break the bank to do it either. The prices there are very reasonable!
 How do you like sushi? Would you eat raw fish?

Disclaimer: I was not compensated for writing this post by the restaurant stated. I just happen to love it and wanted to write about it is all!