Hello darlings,


I am so excited this week and so very happy! A while ago I was contacted by the people of Homespun magazine - the best craft magazine in Australia (!!!) - who asked if they could feature my Yarn Box Tutorial on their March issue. I enthusiastically - I actually did flip flops in my head - said yes and a couple of days ago I got an email that it's in fact published! Yesterday I got the magazine in the mail and I haven't put it down since!
It's such a well written and colorful edition, it's no wonder it was called the Craft Magazine of the Year! This issue is filled with quilts and embroidery designs, cross stitch patterns and crochet! I want to make everything I see!!!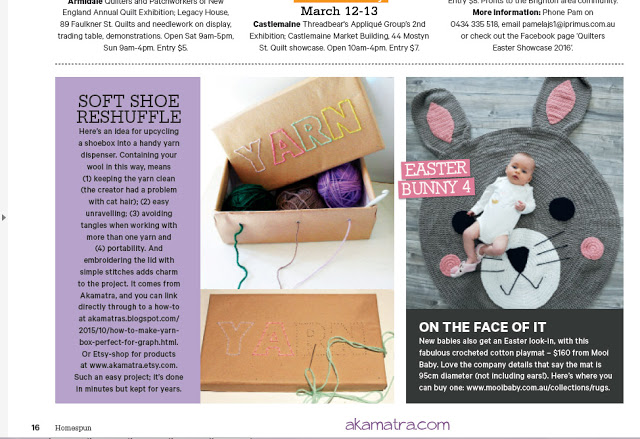 And how about my neighbor in the page? How cute is this crocheted playmat?
In their web site you can find wonderful web projects to make and even a very helpful stitch guide with a lot of cool stitches!!!

Oh, and since you asked nicely, here's a snick peak at my craft room/storage in progress. There's not much to see yet though. Only the walls, windows and door are finished. Other than that it's an empty canvas room! I am still deciding on the selves, the rods and the furniture that will go in. Wish me luck!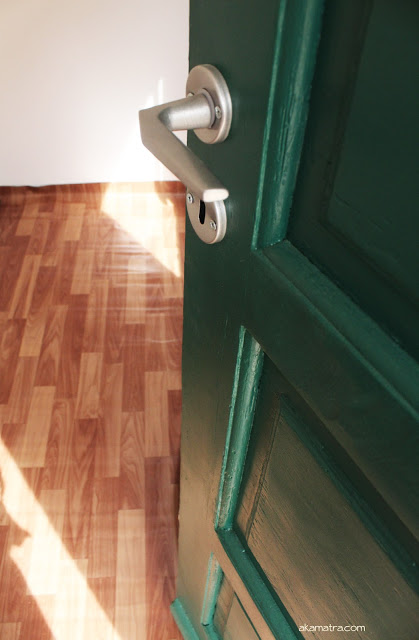 Lot's of love