Hello darlings,


it's a well known fact that all men are children. It's also well known how much I like to spoil my hubby. So, this Easter, I decided to be his "godmother" and make him an Easter candle. Well, to be more precise, I bought the candle (a plain white one) and made the decoration to go on it.
He's a true fan of Star Wars (maybe not as much as the guys from The Big Bang Theory) but he does has a ring tone with the Imperial March on his phone! You may have seen the Darth Vader crochet square I made for him this Valentines day. He loved it and we put it on a frame for his desk!
I wanted to make him something different this time, and let my crochet hooks some rest. So I took out my leather, my X-acto knife and my scissors and came up with this.

You'll need:
3 pieces of faux leather, two in black and one in grey.
Scissors
X-acto knife
Pen
Drawing paper
Glue and hot glue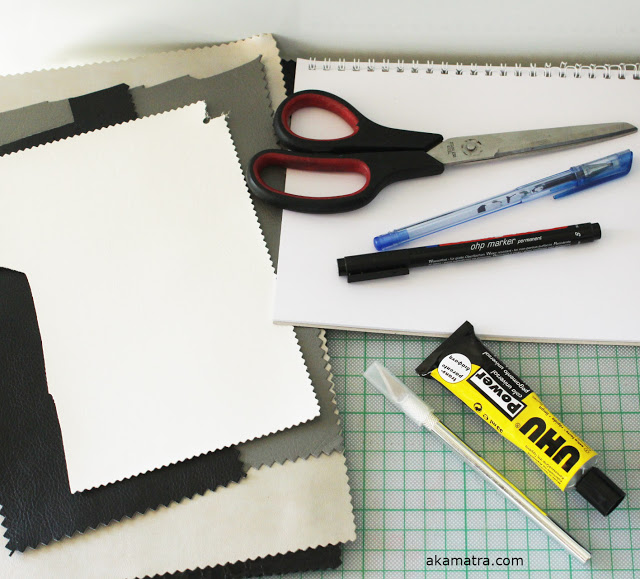 First, I did a free-hand draft draw of Mr Vader's mask. I then proceeded to cut two pieces of the outline from black faux leather to serve as the front and the back of the ornament.
Then using my x-acto knife I slowly made cut out shapes on the front piece of faux leather.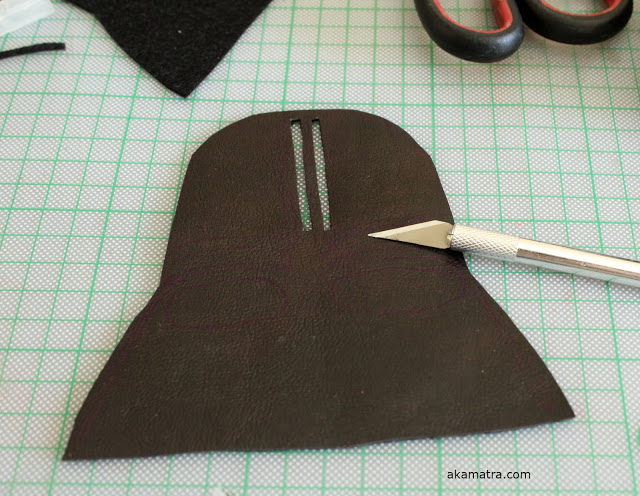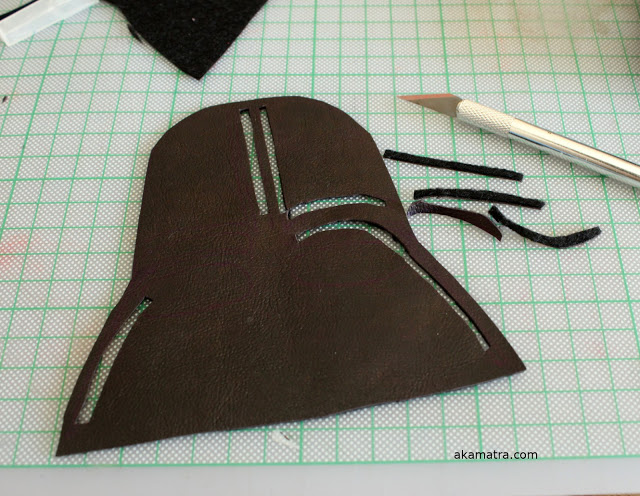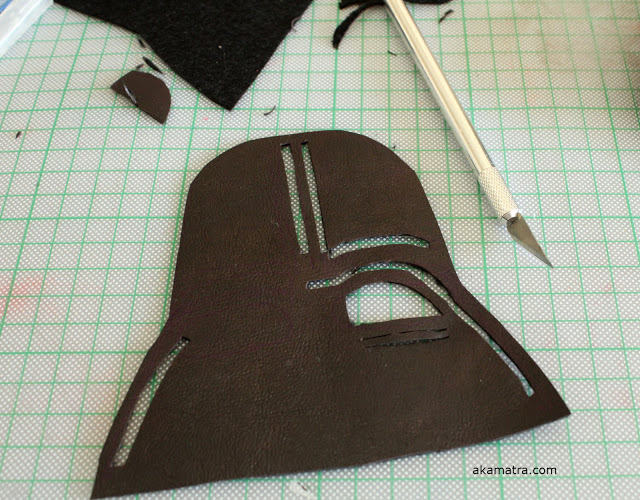 When I reached the eyes part I did a little trick. I first made one of the eyes and then I folded the leather in half to make sure the other eye will be symmetrical.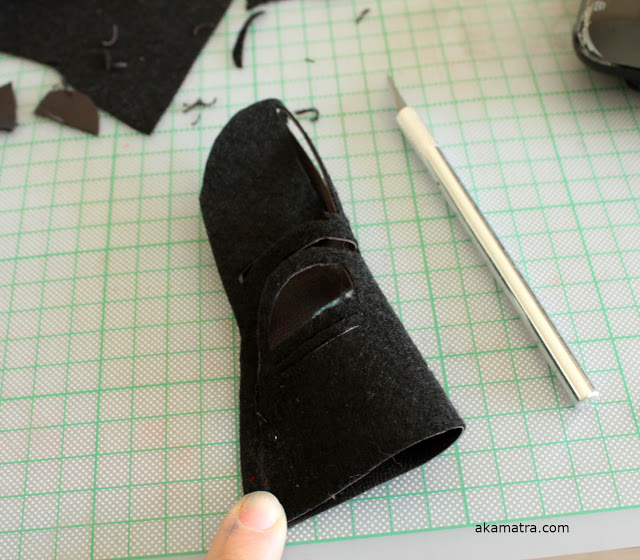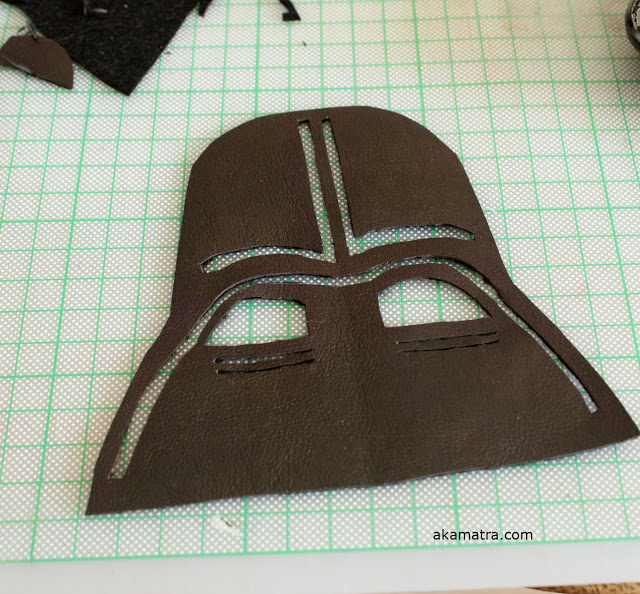 Here's how it looked when I placed over the silver leather I used in between.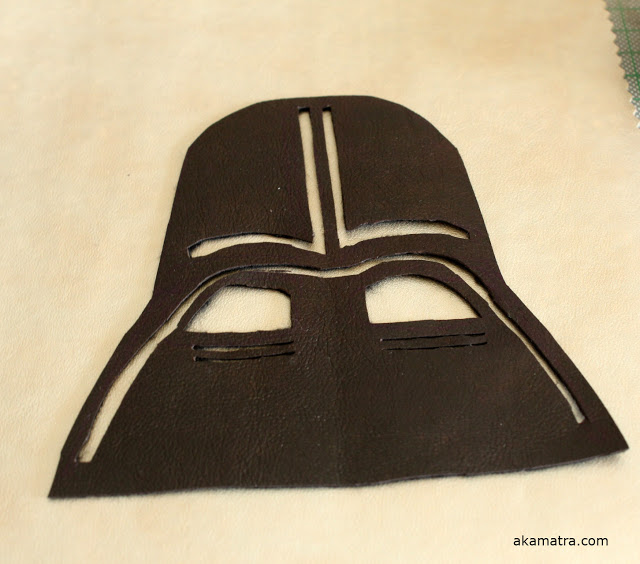 I then went on to cutting the nose and mouth parts.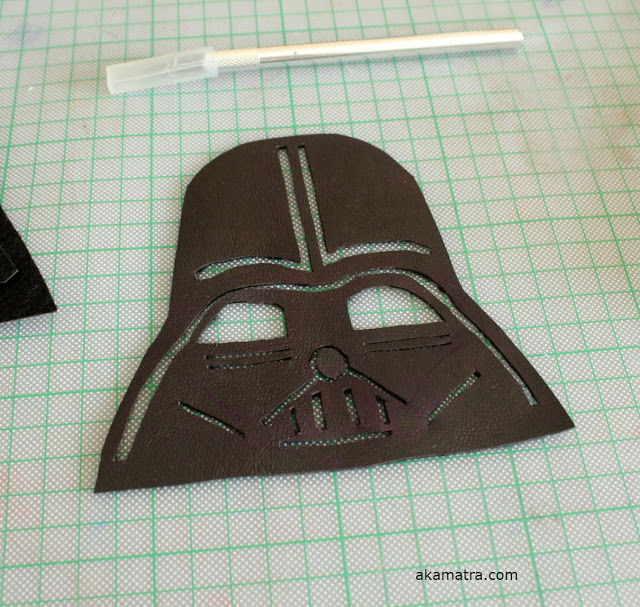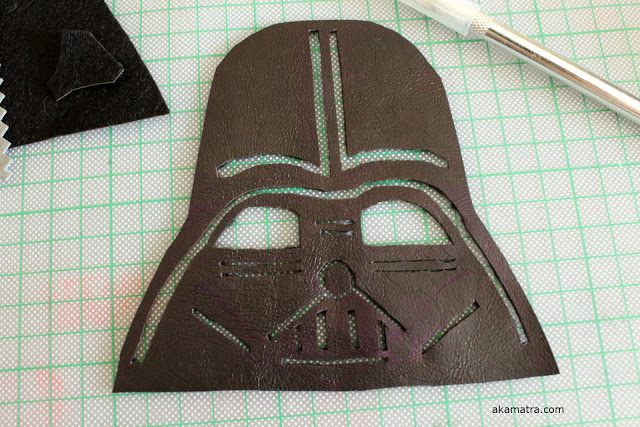 And again, this is how it looks over the silver leather.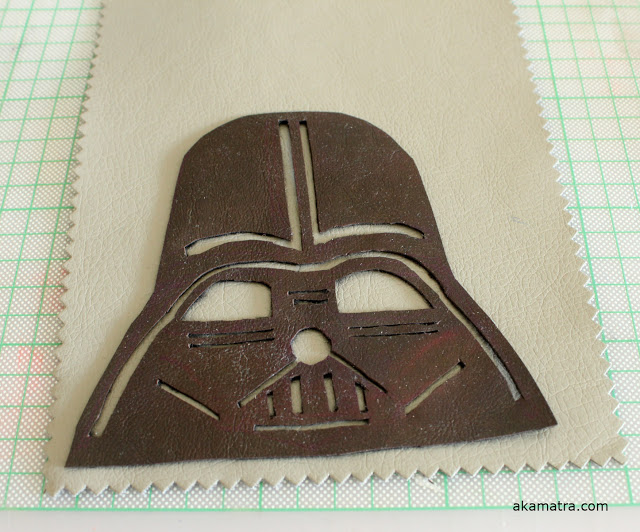 I used glue to bring together the two pieces of leather.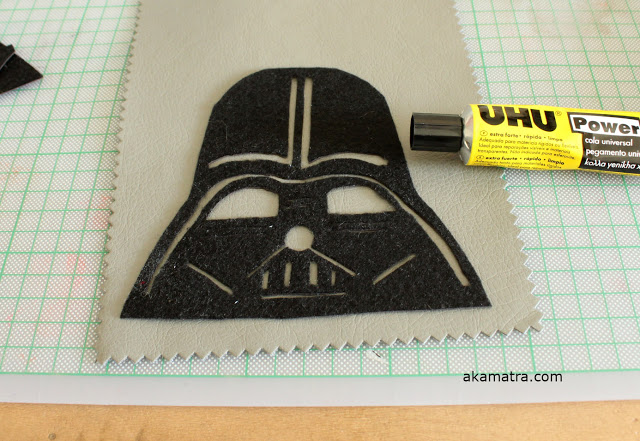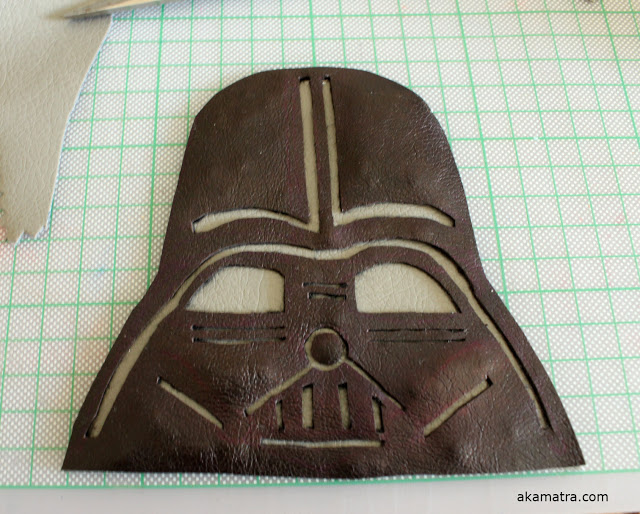 And then I cut the excess of the silver leather.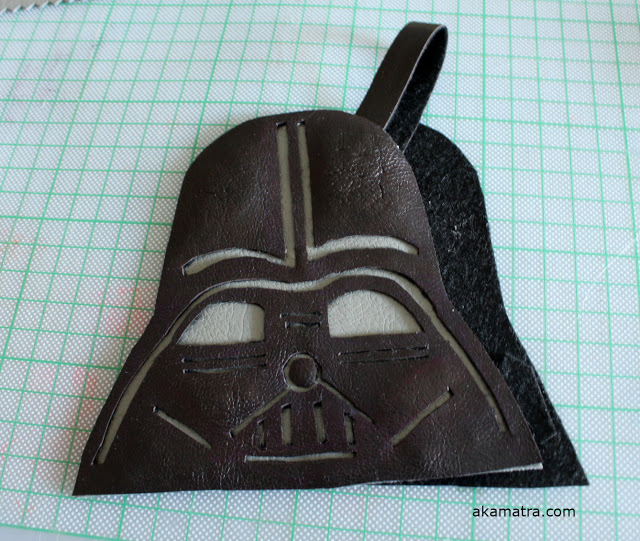 I used a piece of black leather to make a loop at the top of the head to hand the ornament. Then I glued the back piece of black leather,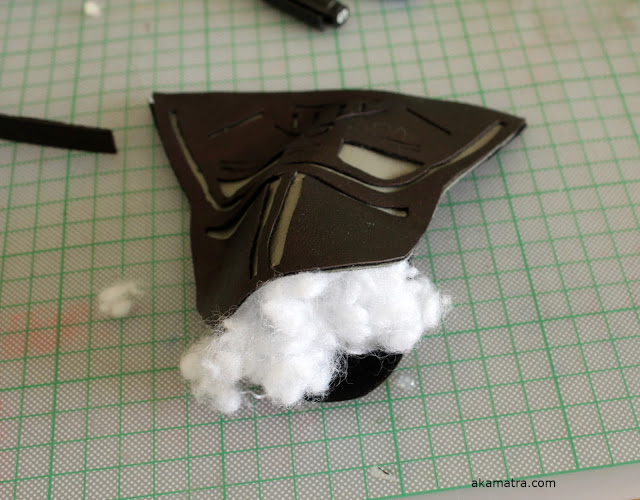 and stuffed it with polyester stuffing. Don't use too much, you only want to give the ornament a little bit of a volume.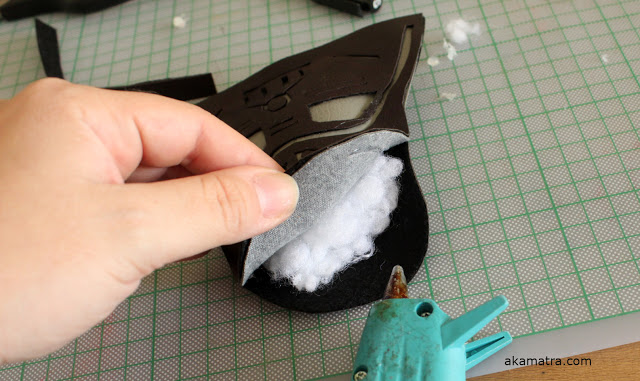 I glued it close after attaching the loop piece on top.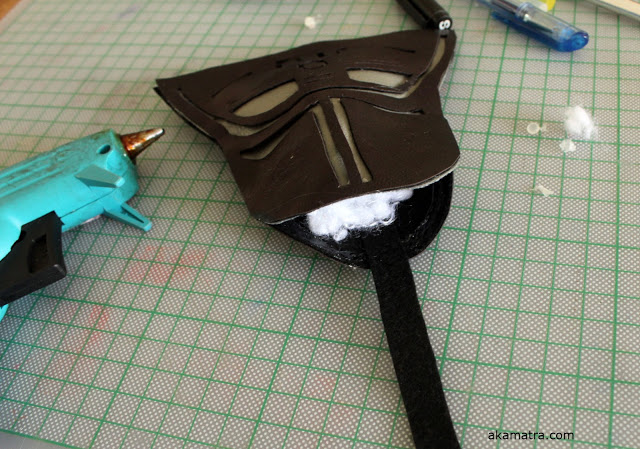 And this is my messy work space with the finished Darth Vader!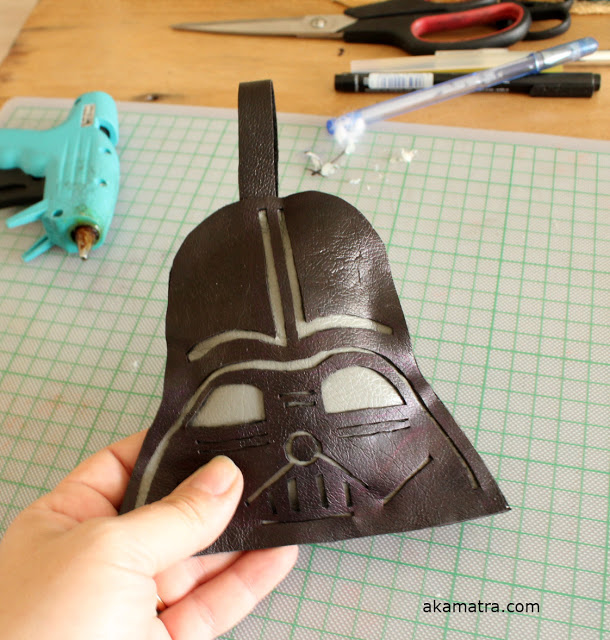 What do you think?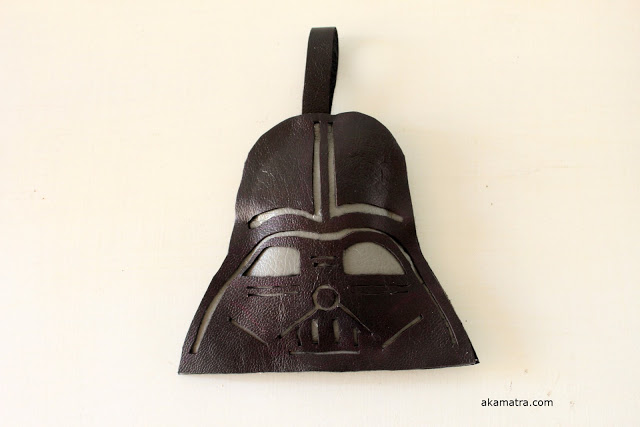 It's recognizable isn't it? Nick really liked his Easter candle and now, weeks after Easter, Mr. Vader stands proudly by his office space!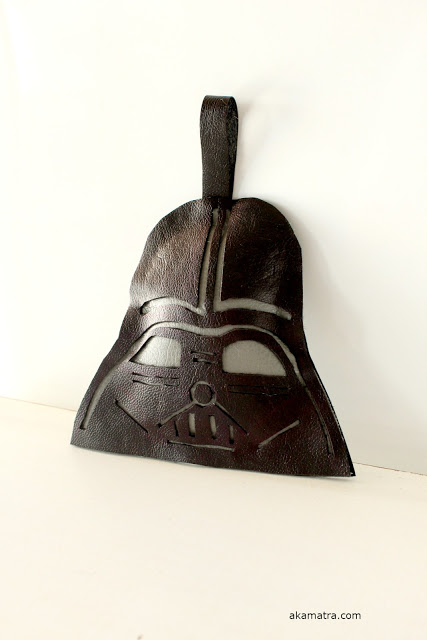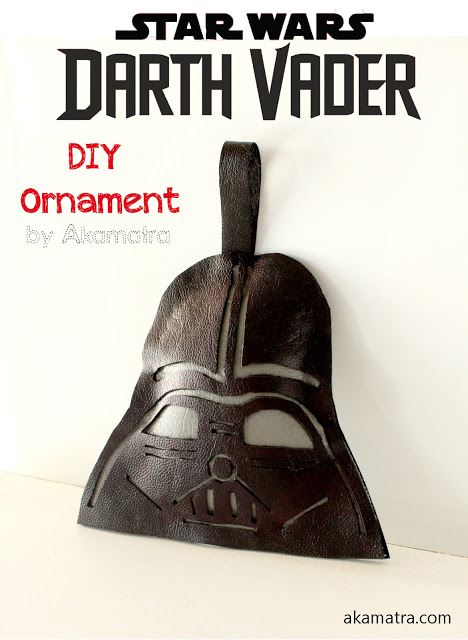 How about you? Are a fan of The Star Wars? Who's your favorite character?


Lot's of love