Hello darlings,


I do most of my yarn shopping via internet these months because of the little miss. However I've missed the thrill of discovering new yarns and seeing the colors in person. So when Nick took me and the baby for a stroll in the city center this Friday I couldn't resist and visited my favorite yarns shops!
And in one of them I found one of the best baby yarns I've ever had the pleasure of crocheting! It's from the Portuguese company Rosarios4 and the name of the yarn is Nanny print! I am telling you it's divine! 
 The colors range from teal to orange, purple and yellow with an off white base. It's auto stripping but it doesn't show with the pattern I used. Off course I don't mind one bit since Kimberly's pattern is a joy to crochet! Very easy and well written, it flu off my hook in three hours time!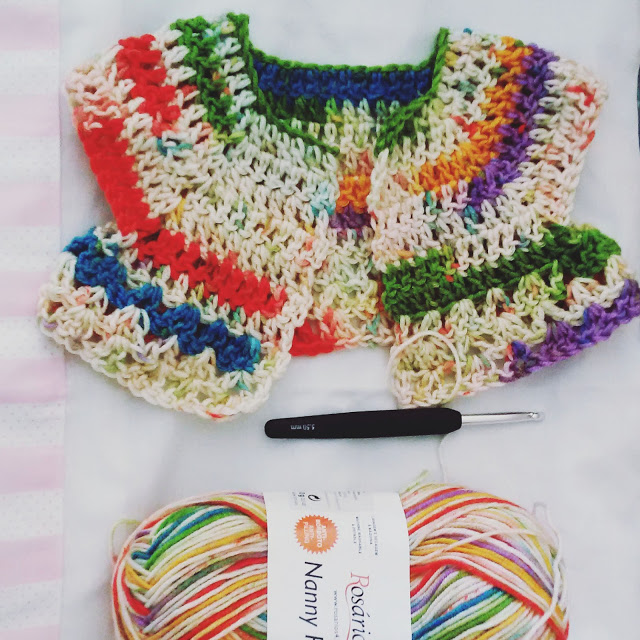 The yarn is extra soft and so easy to crochet I was on autopilot!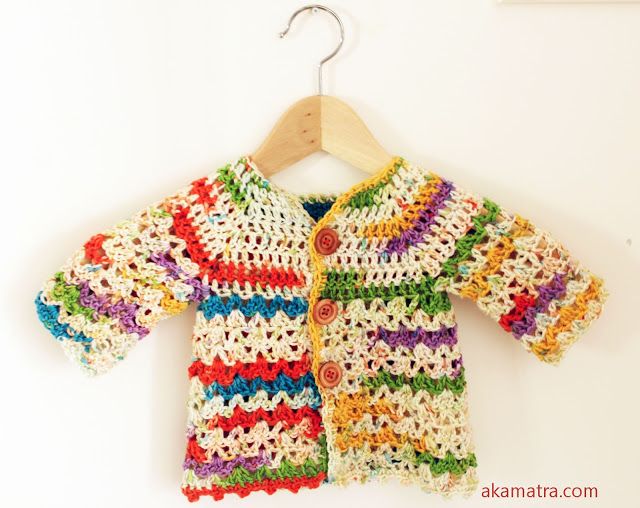 The colors of the yarn are so lovely! They remind of children't books and coloring! So happy and so lovely!
I can't wait to get my hands on more of this yarn! My hands are itching to make myself the same sweater to have a mother-daughter look! What do you think, should I go for it?
Lot's of love