We are only a couple of days before Christmas, it's high time to get in the festive mood. And while you may have already added a few things in your home such as a Christmas tree, it's time to give it some final touches. After all, you might have guests visiting in due course, so you need your home looking brilliant for the Christmas holidays. We are expecting our families for the Christmas lunch and I am cooking for 15 (!!!) people! Wish me luck ;)
Here are some festive ideas to give your home a final Christmas touch-up.
Buy or make an extra Christmas tree for your kitchen
 As I said above, you may already have blessed your home with a gorgeous Christmas tree. But you should consider adding another one in your kitchen or in your separate dining room before your guests arrive. After all, if you are eating Christmas dinner in your home, it would be nice to be with a beautiful Xmas tree! And you might not be able to see the one in your lounge from your dining quarters. Therefore, you should get an extra Christmas tree; you should be able to find some ones on offer now that Xmas is approaching. And there are even some small ones which can live on your table ready for the celebrations.
If you want to make one instead of buying it here's a great DIY for you!
 Add a wreath to your front door
 Another small way you can give your home a sprinkle of Christmas magic is by adding a wreath to your front door. It can ensure any visitors who arrive will be met by a joyful wreath when they enter your home. And it also makes your home look beautiful to anyone passing by your home. You can find plenty of christmas wreaths online that would look perfect on your front door.
This year, my dear mom made me a great wreath for my door! I couldn't make myself with my hands filled with baby ;)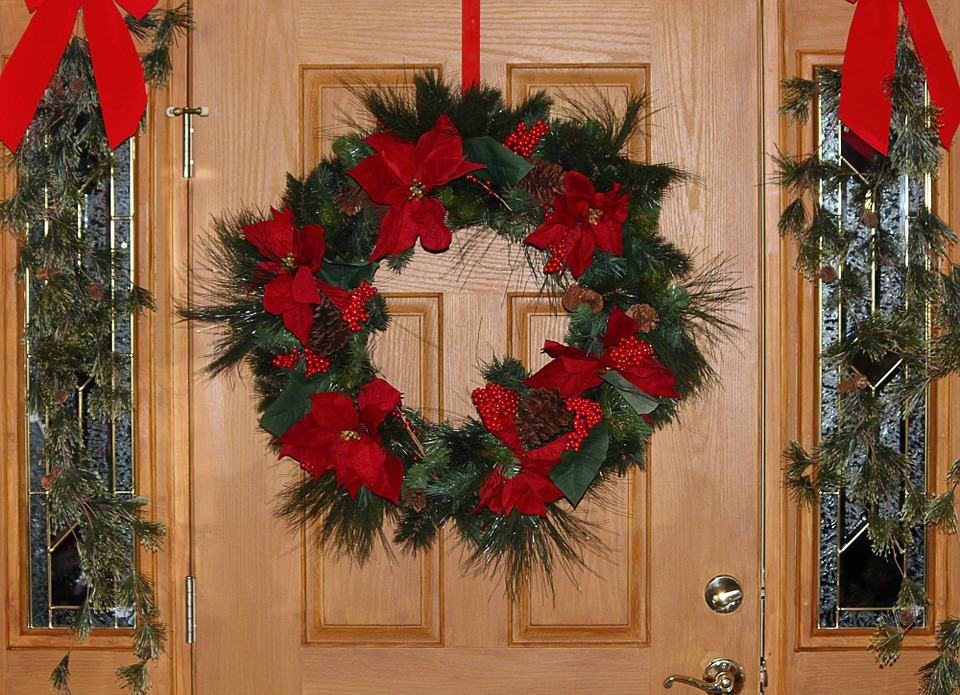 Buy some fairy lights for the stairs
It's also a lovely idea to add some fairy lights in your home. After all, they can make your home look very Christmassy. You should consider adding them up the stairs. That way, your whole hallway will light up when guests are round. And it will ensure your home is ready for the holidays. Just make sure you turn them off when you are not using them to save some money!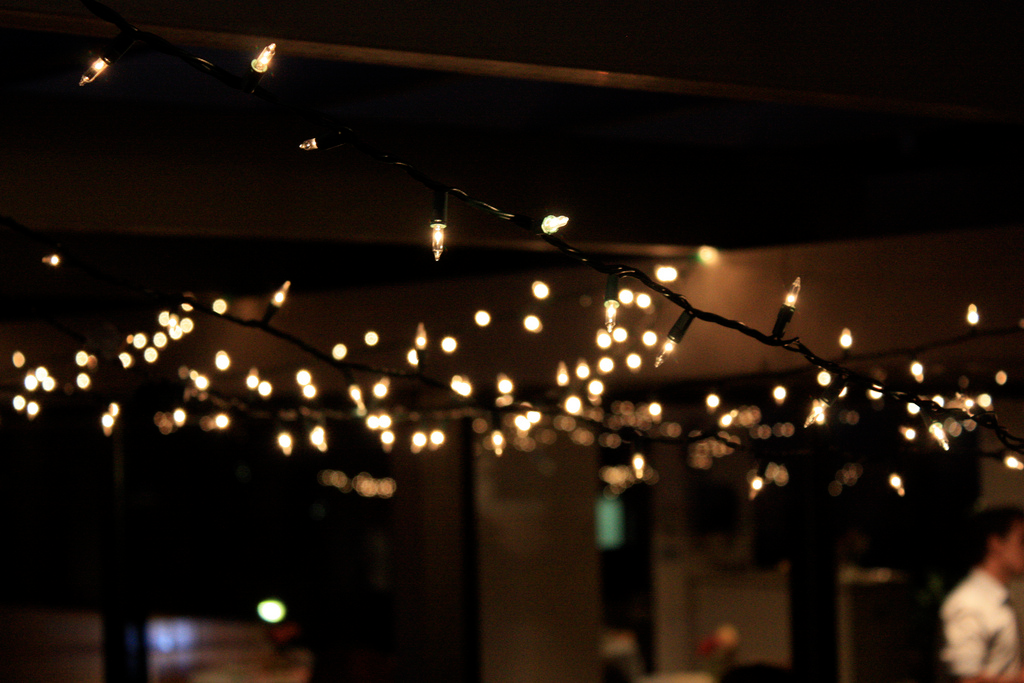 Hang up some stockings
I love to hang some stockings up before Christmas. After all, it can ensure the home looks festive before the big day. And you can fill them with small gifts for your family to open on your big day. You could hang them above a fireplace or next to the Christmas tree to add some festive cheer. And you don't have to buy stockings; you can easily make your own which will look beautiful in your home.
This year, being that it is baby's first Christmas I tried to make us all matching stockings to hang. First I bought a crochet pattern. FAIL!!!! Then I tried to sew them. EPIC FAIL. My last try was more successful. I combined crochet with sewing and ta-da!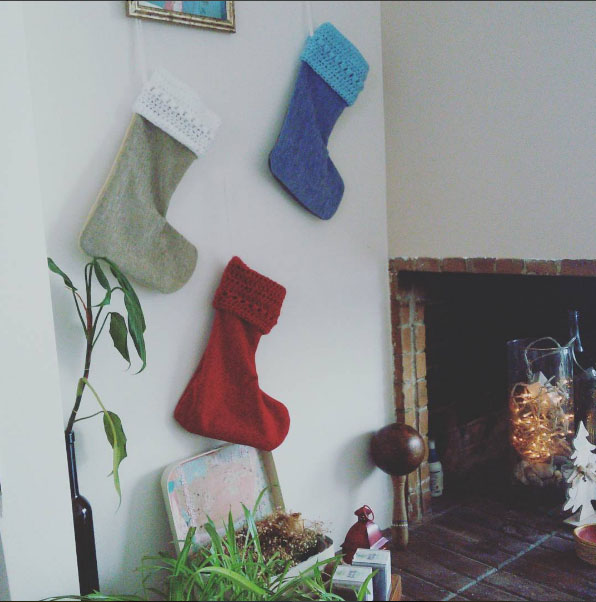 Opt for a festive doormat
Just like the Christmas wreath, a festive doormat would give your guests a cheerful start soon as they arrive. After all, they will spot the doormat as soon as they enter your home. You should get one which has a festive theme to put outside the front door. And you could even put one inside your home to add a touch of Xmas too.
I wish you all a very Merry Christmas with happiness and joy and health and lot's and lot's of chocolate ;)

Lot's of love