Hello darlings,
Putting together your dream house is no easy task. You might have had a full-scale renovation to do, which is exhausting in itself. It takes a lot of work to make somewhere feel like home - but what do you do when you step back to look at your property, and you're just not feeling it? This can be pretty disheartening, especially when you've put your heart and soul into the place. But more often than not, it just takes a couple of little extra details to tie everything together.
Cushions
Even if you have the most beautiful couch in the world, it can look a little dull and empty without a few cushions on it. If it looks too bare the room can appear desolate and unwelcoming - the very last thing you need when you have guests over! You don't need to go cushion crazy - just get a couple for each couch and you will really notice the difference. Try and get them in a contrasting color, as anything that matches too much can look dated - as if the cushions came with the couch. For example, if you've got a fabulous brown leather couch, or maybe one made of imitation cowhide, teal or turquoise cushions provide a modern yet fun contrast.
Mirrors
We often fill wall space with art, in a bid to stop our rooms from looking too bare. But realistically, there is only so much art you can buy. For one, it can be very expensive, and two, having too much of it can make your place look cluttered; the very last thing you want. So what do you do if you have a wall space that is noticeably bare, but another piece of art just isn't going to look right? It's simple: pop a mirror up there instead. Not only can they make a home look expensive and chic, they also give the appearance of a room being much bigger than it actually is.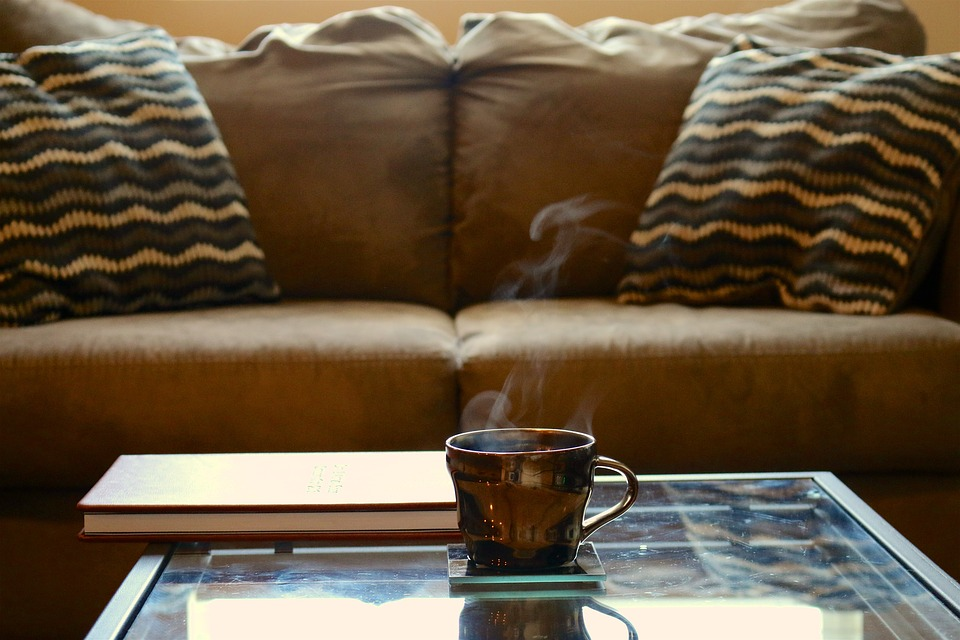 Coffee table
Ever sit on your couch and feel like something is missing? One thing you want to avoid in your living room is the 'dance floor' effect, where there is an abundance of open space with lots of seating around. This can both look and feel awkward, so fill the space with a small table. You can buy coffee tables in a variety of different styles, whether you want to go rustic with wood or modern with glass. Pop a few coasters, some books and a vase on there and you're good to go!
Statement lighting
Sometimes, regular lights just won't cut it. If your room needs a little more spark adding to it, but you feel as though art or trinkets are a bit frivolous, why not go for a statement piece of lighting? Here, you kill two birds with one stone, as you get something practical that is also beautiful to look at. Giant lamps on great hanging stalks look fabulous in a modern living room, whilst old fashioned beaded lamps are great for poising on a side table.


Lot's of love