Everyone says that variety is the spice of life! And this is especially the case when it comes to the food we eat. Not only will eating a wide variety of foods help you keep your taste buds on their toes, but it will also help you include a lot more healthy ingredients in your diet, which is incredibly important for a well-balanced and nutritious diet.
I have been struggling with the same old recipes lately and while I am on a diet trying to lose the baby weight, I need some more variety! Not too sure how you can find a greater variety of meals and dishes for your diet? One of the best ways is to take inspiration from your travels and start cooking different international cuisines. Each country's cuisine has a focus on different vegetables and ingredients. Especially when it comes to fruit and vegetables, as each country's climate makes some organic ingredients easier to grow than in other countries.
Don't worry if you haven't traveled that widely; you can still cook up international feasts in your kitchen. Just read on for my guide to the cuisines of a number of diverse countries!
American
Some people believe that American food is some of the unhealthiest on the planet. It's true that there is a growing problem with obesity in the country, but you can certainly cook some healthy American dishes if you know how! One great tip is to limit your intake of fried foods. Americans sure do love their fried meats, but you can help to cut down your calorie intake by grilling or oven roasting instead.
My personal favorite thing in American food is the slow cooker. Ever since I got mine, it has changed our menus to the better!
Another good thing about eating American is the fantastic breakfasts that the country has become known for. If you have ever visited The States, you will know about the huge stacks of pancakes and waffles that Americans enjoy at the beginning of each day. One way to turn these sweet treats into a healthy breakfast is to pile on lots of fruit instead of traditional maple syrup.
French
While America has a reputation for having the unhealthiest cuisine, France has a reputation for some of the best food on the planet! Well known for haute cuisine, many dishes served in restaurants are very intricate and of the highest standards. French cuisine is great for meat lovers who can enjoy classic meals such as beef bourguignon (a beef stew made with red wine) and Coq au vin (chicken braised in wine and mushrooms). As you can see, the country's favorite drink, wine, is also used quite a lot in traditional cooking methods! Check out this Provence food guide for more goodness.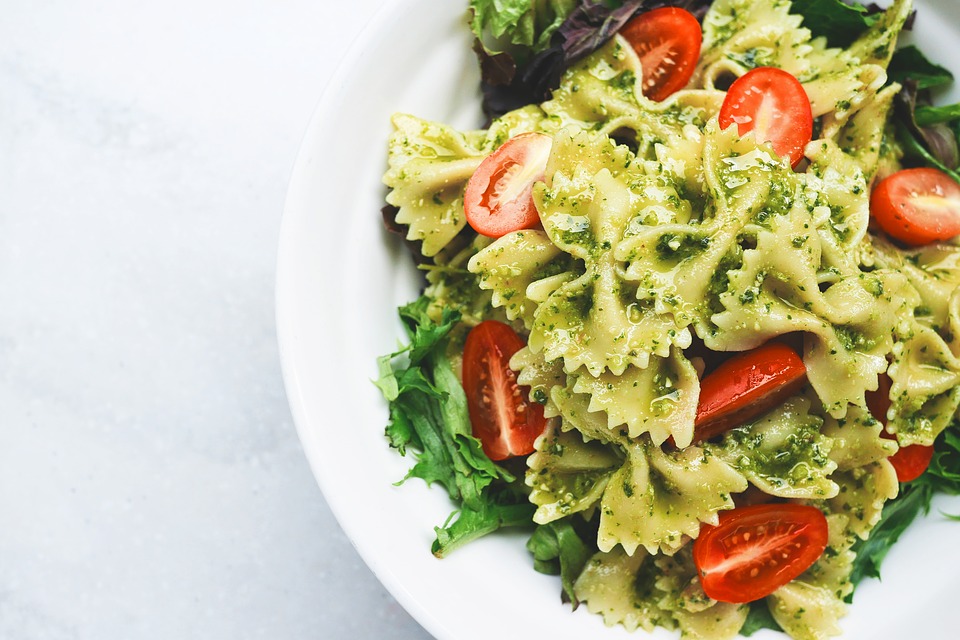 Italian
Do you want to use fresh ingredients as much as possible in your cooking at home? If so, then why not turn your hand to cooking the Italian way. Even though Italians are well known for their pasta and rich tomato sauces, they are also big fans of cooking with extremely fresh ingredients, which can make their meals super healthy. It's also important to make all of your meals from scratch so that you know exactly what is going into your meals. Need a recipe idea to test out Italian cuisine? Why not cook a simple ragu and serve it with some spaghetti or use it as the base in your next lasagne. And even if you don't know how to cook Italian, you can always book a cooking class in Florence and learn from the best!
Scandinavian
Scandinavia is made up of Denmark, Sweden, Iceland, Finland, and Norway, and there are many things that these countries have in common. But one of the big features is their fantastic cuisine. Scandinavian food is incredibly popular now, and you will be able to find its influence all over, even in the food halls at IKEA! Just a couple of decades ago Scandinavian cuisine was seen as quite boring and made up of simple things such as pickled herring and fermented cabbage. However, in the past few years, this area's cuisine has taken over the food scene and has become a very cool and hip cuisine indeed. And that is probably because it is incredibly healthy thanks to all the berries and fresh fish that are included in the recipes. Even if you don't live near a coast, you can still enjoy the freshest fish for your Scanid cooking - just look at all the products from Citarella!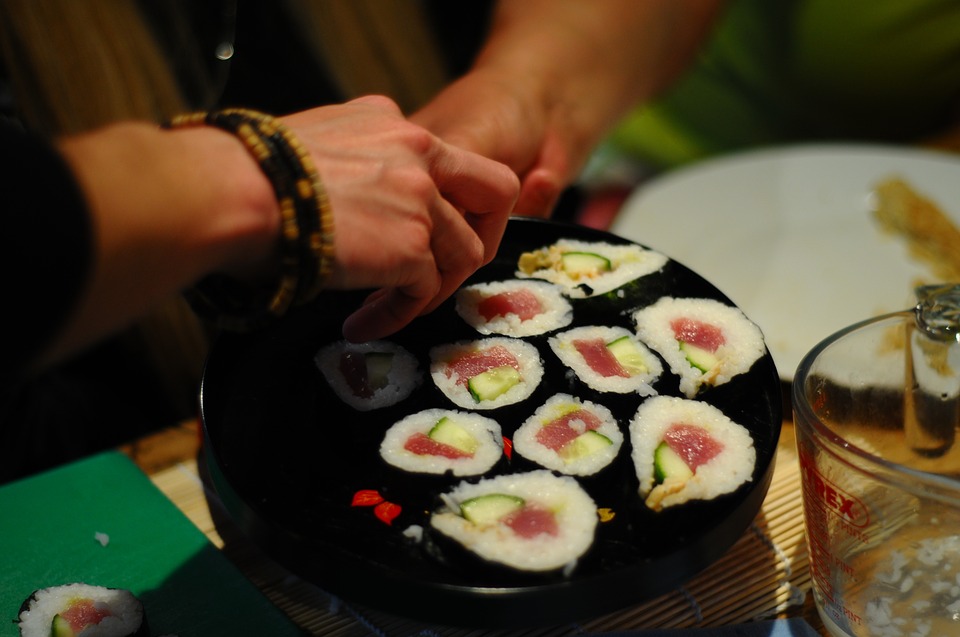 Japanese
Another way to include more healthy fish into your diet is to start enjoying lots of Japanese dishes such as sushi. Wondering why you should try and eat more fish? It's all because oily fish is a great source of Omega 3 fatty acids. And sushi is a great way to boost your consumption of fish. You can buy all the necessary materials like a sushi roll to help you build your sushi rolls at your local Asian supermarket. But you don't have to eat sushi all the time if you want to enjoy the benefits of Japanese cooking. There are also many different curries and soups you can add to your recipe repertoire as well.
Vietnamese
Quite similar to Japanese cuisine, Vietnamese food is made with fresh vegetables and other ingredients to create some really delicious sauces and curries. This is a great cuisine to cook if you love your curries served with noodles too! Not only that, though, but you can also add your noodles to the many different coups that the country is very famous for. Do you love getting spring rolls from your Chinese takeout place? Well, start swapping these for the healthier summer rolls found in Vietnamese cooking. These aren't deep-fried, which cuts out a lot of calories! And that's not all as they are always packed full with fresh prawns, herbs, and veggies!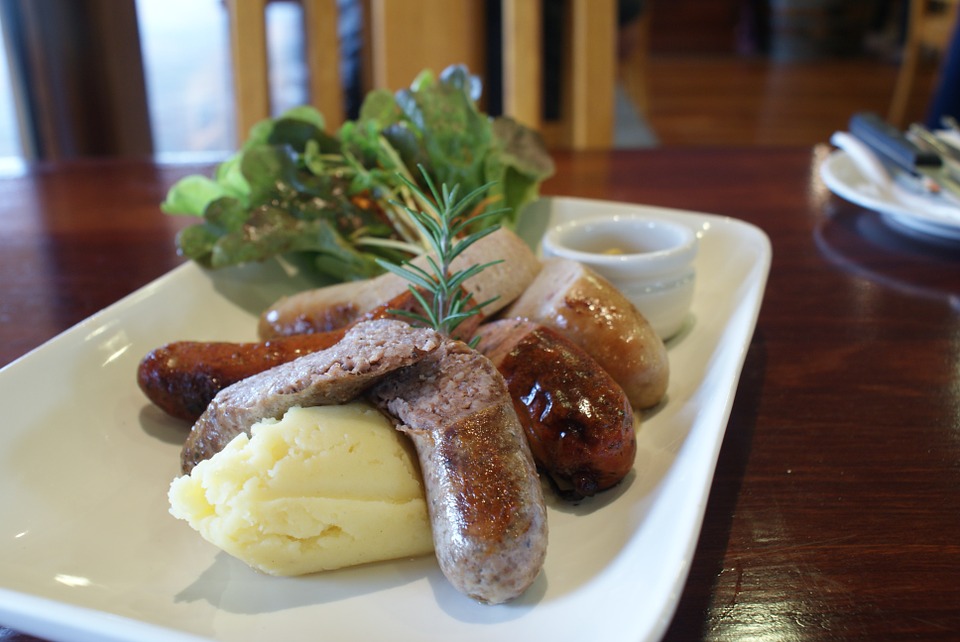 German
Another international cuisine that is suitable for people who love their meat is German food! German cuisine features lots of sausages and pork, but there are also some excellent veggie options for those who try not to eat too much meat. For instance, spaetzle is a type of potato noodle that is often cooked in a cheesy sauce. Sauerkraut is also popular with the Germans. This fermented cabbage has also just been found to be very healthy for us as it can promote the development of good bacteria in the gut!
Happy eating for you, happy dieting for me!

Lot's of love