If you own a property, you own a significant investment of not only money, but time. You might be in the same place forever, or not - but it doesn't matter - your property is your interest. It's one of the best investments that people can make, so it's best to make the most of it!
That is why it is so important to add value to your home - it might seem obvious, but plenty are content to sit it out and see what happens in regard to value. Adding value to a home is a proactive activity you should engage in to get the most return on your house if you do choose to sell.
And even if you aren't selling, what's wrong with value?
Through decoration, DIY or simple love and care - you can add plenty of value to your property. You'll even make it a nicer place to live in - which is one of the main goals, right?
Below are some of the things you can do to add value to your property.
The kitchen and bathroom are of crucial importance to your home - they are meant to be the flashiest areas of it and a fully equipped kitchen, and a fancy bathroom can seriously boost the value of your home. The kitchen should be the focus of your project to boost value and adding the correct facilities, and work surfaces can go such a long way to making the kitchen really stand out. A good kitchen should come with a central hub unless there is a dining room - making a room to eat and cook in is absolutely essential.
As for the bathroom, you don't need to go crazy - a stylish white suite with effective tiling is going to make it stand out. This will also grab the attention of most people and won't look garish. Tiling is something to consider and while you can do it yourself, speaking to professionals like www.vancouvertileservice.com can make a real difference to how effective the tiling of the bathroom is. You'll be able to tell the difference and if you are really looking to boost the value of your home, a tiled bathroom is a great way to build it up!
The garden is something you can utilise as well, no matter the size of it. Adding some wooden decking or a patio where people can relax can turn the garden space into a relaxation space and effectively become another room. This all depends on the climate of your location, so if a garden isn't effective, consider adding a conservatory to add space to your property - space is hugely appreciated.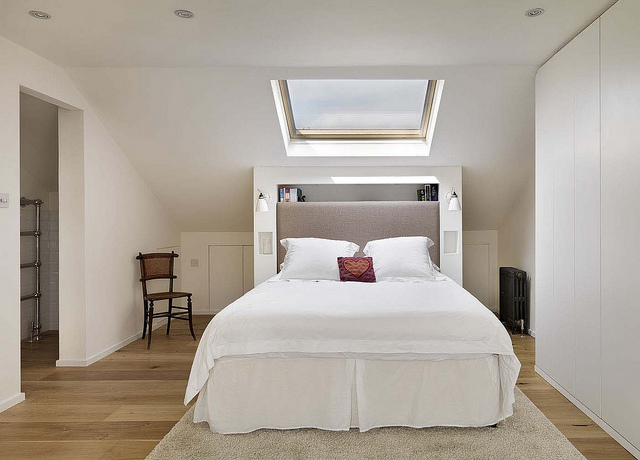 Of course, do make sure that you add heating to your home. If your home doesn't have central heating (or air conditioning on the flipside) consider adding it. It's an absolutely essential item and is so underrated.
Finally, make sure you fix any problems before you jump ahead - your fancy new additions or renovations could be nullified by guttering issues or other problems.