Hello darlings! 
Summer is making its way here and I cannot wait to enjoy my garden with family, friends and food.  We are also contemplating the idea of arranging our daughter's first birthday party in our yard. With that in mind I thought I would share with you some of my favourite ideas on how to make your garden a more sociable, people-friendly place to hang out.
Space to Play
When you're entertaining, it's important to have enough space to sit and eat or lounge. Decking or patio slabs are the perfect way to dedicate a space to socialising, sunbathing and enjoying the garden. They are available in a variety of different styles too, so whether you're going for Mediterranean, Moroccan or English Country with your themes, you're sure to find the right outdoor flooring to suit your garden. During the summer months, consider picking up an outdoor ice maker to enjoy crafting, fresh air and cold drinks.
The Right Furniture
When it comes to furnishing your outdoor space, there are many options to choose from. Consider how you want to use the space and what kind of furniture would encourage that. For instance, a dining table and a set of chairs will imply a more formal use of the space, whereas a sofa and coffee table affair will be more relaxed. If the outdoor living room is more your style, consider pairing your sofa and coffee table with a cantilever umbrella. These super stylish umbrellas keep the pole out of the way, and keep the conversation flowing, uninterrupted.
Think about whether you'll be cooking outside, and where you might have space for a permanent barbeque. Create a kitchen area with cooking equipment, raised beds for a herb garden to grab seasoning while cooking or a vegetable garden for the salad.
Keeping Warm
Don't go in when the sun goes down, instead make your garden comfortable for the night time too. One of the easiest ways to do this is to make sure you have enough throw blankets for your guests. That way, if they get a bit chilly they can just grab one from the blanket box.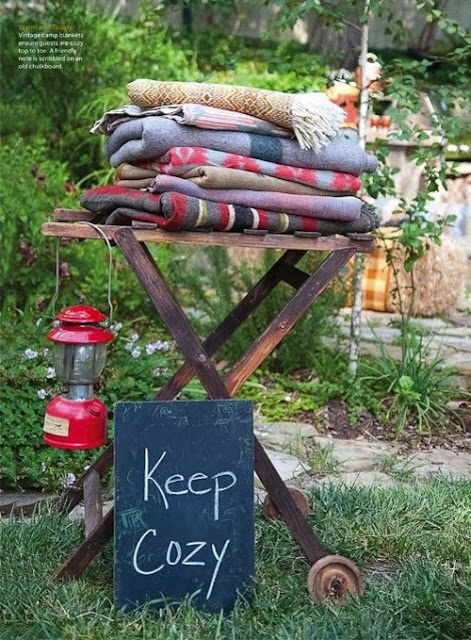 If you've got a bit more cash to splash, then you could go for a patio heater, a chimenea or even a fire pit. A fire pit can work really well as it gives you and your guests something to gather round, and you can even toast marshmallows on it.
Lighting The Garden
As dusk approaches, your garden will begin to get darker. Lighting is important on two counts. One is to make sure that you don't stray from the decking and hurt yourself, and the other is to create an ambience. Both are crucial for a happy, social space.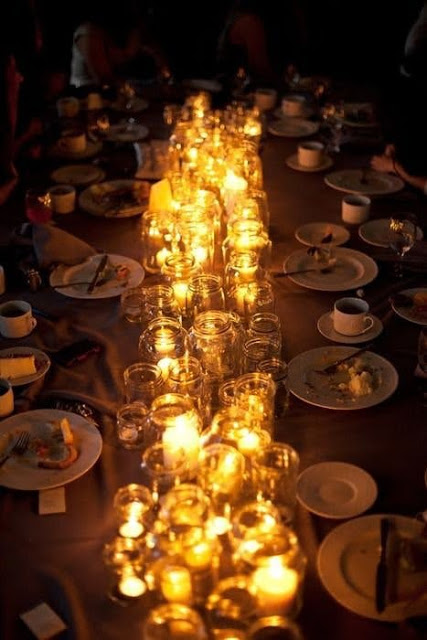 Solar lamps are a great way to mark out a path, whereas up-lights embedded into the decking ensures that everyone knows where the end of the patio is. When it comes to creating an ambience, you can be a little bit more creative. From pretty fairy lights to lanterns and candles, there are lots of options to help you create the mood that you want.
Open Up Your Home
To create the feeling that your garden is a natural extension of the house, big, floor to ceiling windows are a must. Having these as sliding or bi-folding doors, like these ones from Express, is even better. Opening your home to your garden means that there's no divide between inside and out and access between the two is easy.
Sliding or bi-folding doors also save space compared to a regular door, because despite the wide opening, the doors themselves take up very little space. So, instead of having a clunky door intruding into the indoor or outdoor area, you have a seamless entrance leading to the outdoors.



Lot's of love