Hello darlings!
Every single room in your home deserves to be lapped in luxury. And it is your job, as the homeowner, to make sure that this is the case. No stone can be left unturned. No room can be left out. Attention to detail in every square foot of your home is a must. Fortunately, you can find a breakdown of what is needed in this venture in each individual room in your home.
The living room
Your living room is the room that harbours most of your guests, right? Well, because it is the focal point of each guest's visit to your home, it should be the first room that you lap in luxury. One way to do this is to ensure your walls are covered by the finest wallpaper you can get your hands on. But if you don't wish to spend the prices that are demanded in order to fill each wall in such luxury, then why not just fill one wall? Having a feature wall in your living room that stands out to the others is the perfect way to create the illusion that each wall is lapped in luxury, when in actual fact it is just the one. This is because this feature wall will act as the focal point. You visitors will instantly be drawn to it, and the other walls will merely fall into the background. Therefore, you get the accolades for a luxurious wall, for a quarter of the price!


But you can't skimp on the price in the whole of the room. No, if you truly want your living room to be luxurious you have to open up your wallet at some point. And when you do open up your wallet, let the money that flies out of it be spent on a Chesterfield sofa! Nothing screams luxury like a Chesterfield. Specifically, nothing creams luxury more than a leather Chesterfield. When you purchase one — or maybe even purchase more than one — Chesterfield you can be sure that they won't just be sat on, they will be marvelled at. And to have your home marvelled at is why you are lapping it in luxury, is it not? But there are some styling faux pas that must be avoided when you bring in a sofa of such style. One such faux pas would be to crowd the area that surrounds the sofa; by doing this you can diminish the quality of the Chesterfield, no matter how luxurious it is.
The bedroom
Your bedroom may be a place in your home that is out of bounds to visitors, or it may not. But no matter who sees it, even if it's just yourself, there's no harm in lapping it in luxury. And when it comes to this venture, the very first thing you should pay attention to is your bed. It is the focal point of your room. In fact, it is the only reason why your bedroom is in fact a bedroom. Because of this, it needs to be lapped in luxury. And one way to do this is to lap it in luxurious linen, such as that which is provided by Plumeria Bay. By choosing a bed linen such as the Sferra style, for instance, you can be sure that you are covering your bed in the most luxurious linen known to man. It is even linen that the Egyptians would have been jealous of!
Once you've given your bed the precedence it deserves, it's then time to build around it. It's then time to lap the area that surrounds your bed in as much luxury as the bed has itself been lapped in. And the first thing you should do in this instance is seek to fill it with luxury bedroom furniture, such as wardrobes. Whether it be high end designer wardrobes or cheaper alternatives that still look luxurious, you must have them fitted. You must do so because you can't get away with your bed being the only bit of luxury in your bedroom if the rest of the room and the furniture within it doesn't match. If that was the case, then it would be definitely be a faux pas as it would just look tacky.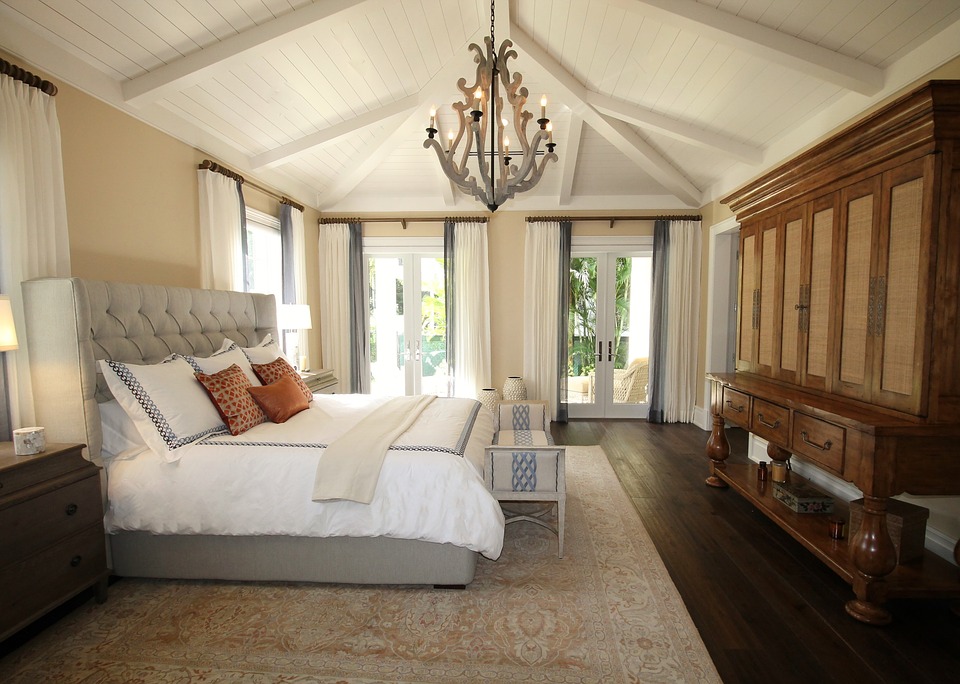 The kitchen
Even though your kitchen needs to be a practical space, it doesn't mean it can't be a luxurious space also. Just because it is room that suffers from extensive wear and tear, it doesn't mean luxury can't be found in there. So, don't let any preconceived notions of what your kitchen can and cannot look like stop you from lapping it in luxury. And don't let anything lead you to believe that practicality and luxury cannot be mixed; there are many ways in which this can be achieved. One way it can be achieved is through the introduction of kitchen islands. An island would be an addition to your kitchen that would make use of any empty space within it in as both a luxurious and practical way as possible. By introducing an island into a big, open space in your kitchen you instantly make use of the space in a practical sense by having more counters made available for food preparation. And you make use of it in a luxurious sense because kitchen islands always look sleek and stylish. 
However, kitchen islands aren't the only thing you can add to your kitchen in order to lap it in luxury. You should also seek to add as much of a vintage feel to the room as possible. Vintage kitchens have been bang on trend for years now because of the simple fact that the style works in all kitchens, no matter their size or shape. When going for this type of luxurious style you should include brown and ochre colours wherever you can. You should also bring in as much untouched wooden furniture as possible in order to make the kitchen feel more rustic. And there is nothing more vintage than rustic!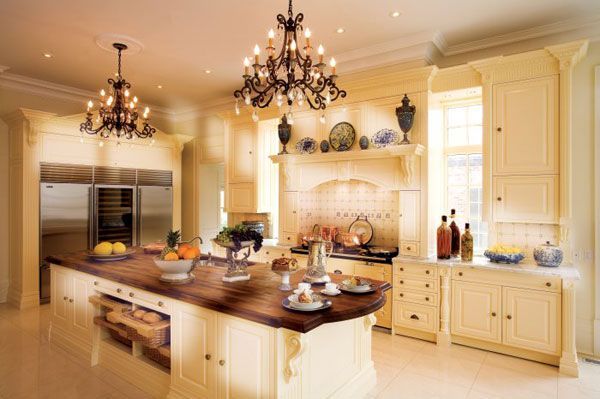 Extra tips
Remember, lapping your home in luxury doesn't necessarily mean you have to break the bank or blow your budget. It doesn't mean you have to go all out and only shop designer, and subsequently only pay designer prices. No, it is possible to lap your home in luxury when you are working to a budget. But when you take this kind of venture, you have to be tactical. You have to be tactical with what you buy, where you buy it and even when you buy it. One way to do so is to take as much inspiration as you can from the different styles that you see. This could mean taking inspiration from a designer brand and finding cheaper alternatives that recreate that particular style. Or it could mean taking inspiration from luxury hotels and bringing things into your home that are similar to the things you see, but cost half the price. Wherever it is you find your inspiration, if you want to truly lap your home in luxury with a budget in place, then you simply must find it.
If you take the advice above you will go a long way in protecting your home from turning into an ugly disaster. And when you do this, you protect your reputation as a proud homeowner from being tarnished too. A lot of the time, whether this is a good thing or not, people are judged by the state that their home is in. So, lap you home in luxury if you want to be judged by your friends as luxurious. And if you do every skimp on the price and just create the illusion that you've lapped your home in luxury, then make sure not to divulge your secrets!

Lot's of love