Outdoor lighting is an excellent way of decorating your home. Besides enhancing security, the lights make the property more attractive and magical, more so when dusk falls. But just how can you use lights to actuate such an invigorating landscape design that blends naturally? Here are several practical tips worth considering.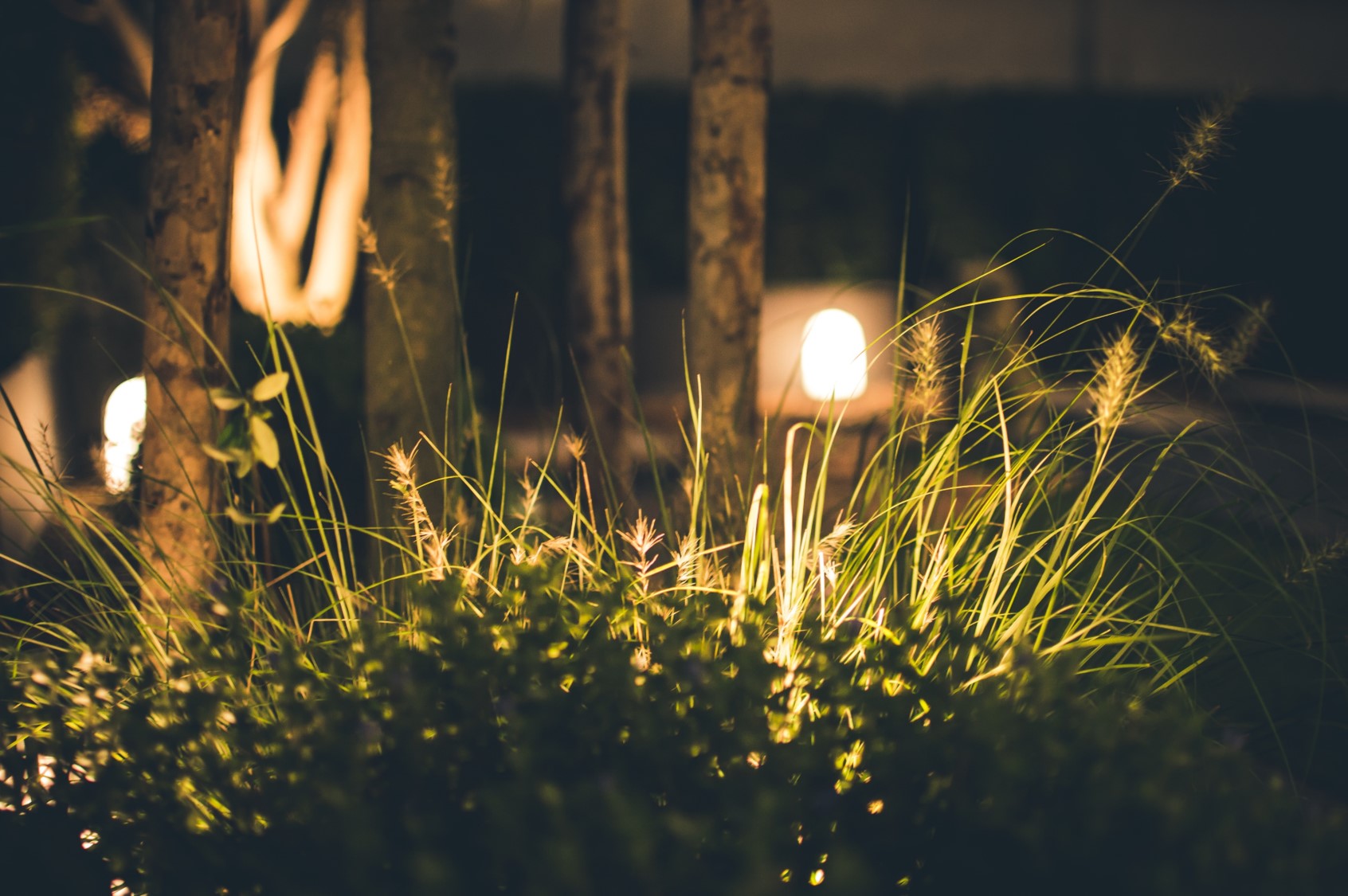 Outdoor Lighting Design Tips
Decide how to use the outdoor space
The first thing you should do is to determine the outcome that you want to actuate. For instance, is your intention to facilitate a weekend entertainment, prevent slip and fall injuries, or solely to enhance the property's architectural aesthetics by making it alluring to prospective renters and buyers? Whatever your intention may be, it is important to go for lighting solutions that will help you in your quest. Besides, bearing in mind that there are hundreds of outdoor lighting solutions in the market, clarifying your objective beforehand will make it easy for you to identify what equipment to purchase.
Avoid sparsely placed lights
Many homeowners, with the intention of saving a few bucks, often install one or two lights along the walkways, or in the backyard. While such a move might help you to save money, it does not create a magical night scene. Remember it's an investment property and instead of going that route, consider installing the outdoor home lighting in such a manner that they adequately highlight: the pathways, steps, trees, patios, entry points, as well as unique architectural structures such as pools, water fountains and much more.
Use LED lighting solutions
 When installing outdoor home lighting equipment, it is judicious to invest in solutions that will last long, to keep you from climbing trees or digging through snow frequently to change the bulbs.To this end, the Smart Light Industries LED lights are an excellent pick. They are remarkably durable and can last up to a hundred thousand hours. Moreover, they can withstand inclement weather like hail, winter storm or the hot sun. Another impressive trait of the LED lights is that they boast of unique, versatile qualities. They come in an assortment of colors, and you can dim, brighten or manipulate them to create whatever illusion you want.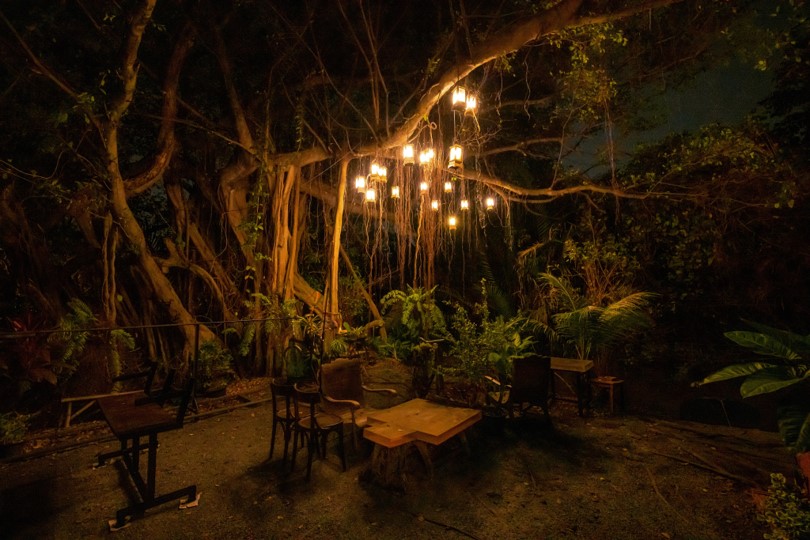 Outdoor Lighting Design Tips
Have a focal point and a sense of depth 
The trick to a great outdoor home lighting exercise is to identify one or two elements on the property to towards which you will draw attention. It could be an exciting feature like a waterfall, swimming pool or oriental outdoor plant. Whatever you decide to be the focal point, you should use the lights in such a way that they not only highlight these features but also create a sense of depth.
Position your outdoor lights at Night
The best way for you to identify the perfect outdoor lighting design is to conduct the installation exercise at night. Under cover of darkness, you can get a full understanding of how trees, bushes, or any other object on the property, cast shadows. Subsequently, it becomes easy for you to position your lighting equipment where it will give you the best service possible. Moreover, you will not waste precious time on trial and error exercises since you will get instant feedback on how the lighting arrangement plays out.
Combine Overall, Accent and Task Lighting
 An ingenious outdoor home lighting design is one that offers a variety of visual interests. For instance, it should include overall lighting solutions to light up the entire landscape, accent bulbs for accentuating the architectural elements, as well as task lighting solutions for illuminating specific functional purposes. Combining all these landscaping lighting solutions helps to create a fuller feel, and sparks life into the property.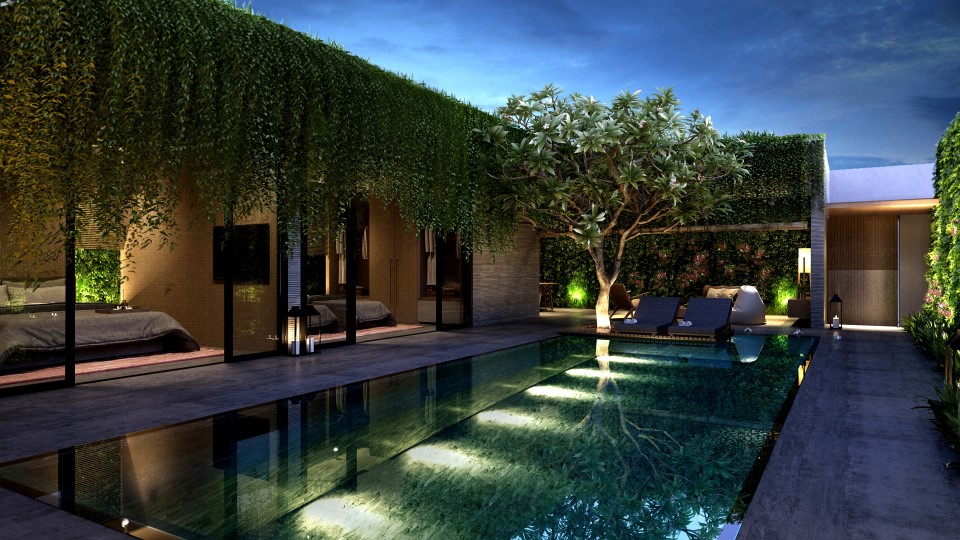 Outdoor Lighting Design Tips
Determine the lighting strategies
As stated above, you can play around with outdoor lights to create different effects. You, should, therefore, consider what nightlife impression you want and install lighting equipment that will help you actuate it. Typically, you have three main ways of aiming the lights. These include up-lighting, down-lighting, and cross-lighting. 
i. If you wish to create a full moonlight effect on your property, then the down lights should be your choice. All you ought to do is to place the bulbs on a raised surface, for instance, a tree or tall lamppost, and aim the lights so that they point downwards towards your property.
ii. Still, if you want to create a strong dramatic effect characterized by an emphasis on bright light and dark shadows, up-light outdoor solutions will suffice. Just aim the lights upwards towards an interesting architectural feature or a tree.
iii. However, if you want to create a magical effect of an incredible outdoor that does not have shadows, then you need to look for lighting solutions that will help you cross-light the property. You then only need point your property's focal points from all sides.