Hello darlings!
Despite the fact that we are covered in a red African dust from head to toe these last weeks, here in Athens, spring is here. I realized last year that my pregnancy to Natalia – even though it was one of the best things to happen to me – left me with a handicap. I am now allergic to pollen!
My allergy is not uncommon but the main symptom rather is. I have an itchy mouth roof. I am not sneezing all the time and my nose is not always filled with snot, but my palate feels like there are a hundred ants doing the cha-cha and mambo while eating chips and throwing the crumbs to the ground (my palate) for the others to step on. It's torture!
The one thing I found to alleviate the symptom is mint tea and today I am also giving ginger a go. Other than that, I can't do much since we are always out and about and in the forest no less.
I did decide to not bring any more flowers in the house though. So instead I made up some kawaii cactus with my yarn! They came out pretty cute so I wrote down the pattern and I am sharing it with you today! After all, I am not the only one with allergies, am I?
 Click here to go to the pattern in English.
 Click here to go to the pattern in Greek.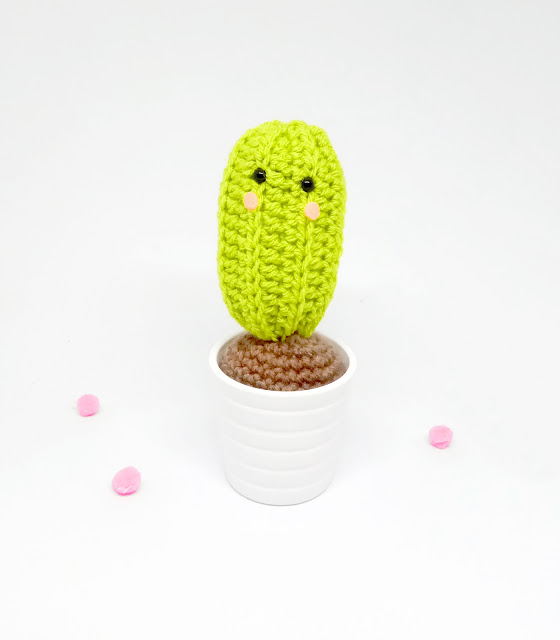 This kawaii cactus is not crocheted as a regular amigurumi. The first reason for that is that not everyone can crochet amigurumi style. It has some challenges especially for a beginner.
 The other reason is that I like the texture this particular way of crocheting gives. I think it's way easier to make the ridges of this cactus this way than crocheting it in the round with amigurumi rules.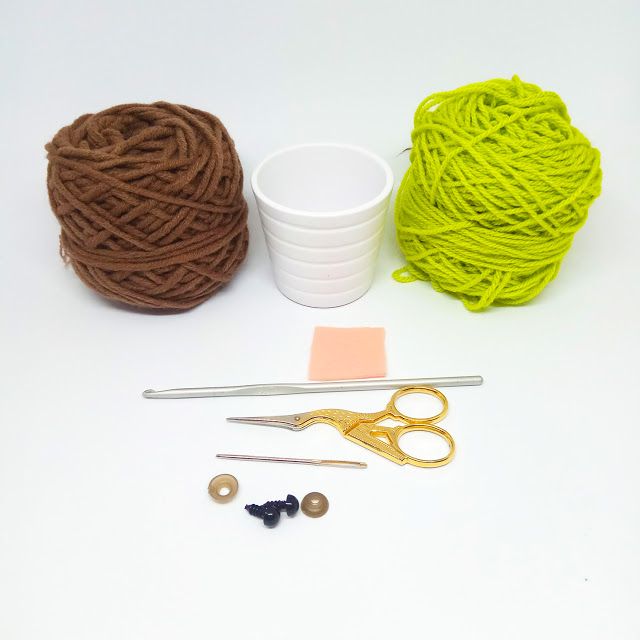 There is a bit of amigurumi in the round for the soil part but even that can be substituted with just crocheting a circle with half double crochet or single crochets.
You can use the pot to store your buttons, your paper clips or any knick knack that fits. I have mine on my desk and I occassionaly pin a note on the cactus. It makes a cute office accessory!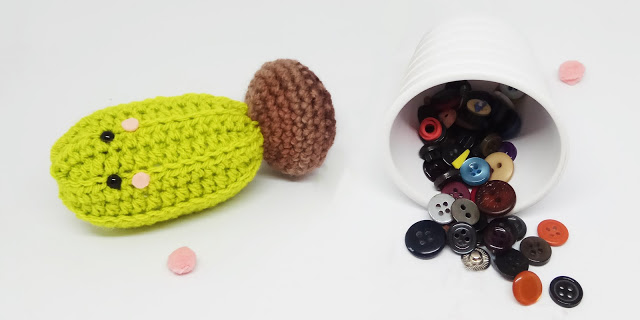 And since Spring is a rather good time for crafts take a look at our new C2 magazine Issue out today!
As always it's filled with Easter crafts, natural egg dyes and yummy recipes. This time we have two lovely guest blogs with us so don't miss the chance to check them out!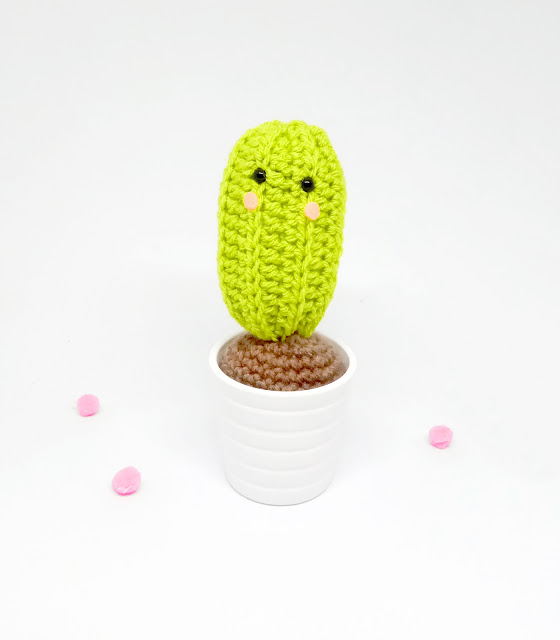 I especially love the way Eleni decided to dye her eggs. I hate synthetic coloring with a passion. That thing is pure evil! I don't care that they say it's not toxic. I am not eating it and I am not giving it to my kid either. Eleni's way of dying the eggs with turmeric and cabbage leaves is awesome! Have you tried it?
 How is Spring going for you? Do you celebrate Easter? Do you have any special plans? I'd love to hear your news!