Hello darlings!


I got a message the other day on my etsy shop from a nice lady that had a request for a custom order. She wanted me to make a mommy and me bracelet set.
Apparently her fourth year old daughter was going to start attending kindergarten soon. Since most kids – and understandingly so – have trouble separating from their parents when they first start school, a mommny and me bracelet is one of the ways to help the kid cope.
You see the bracelet is a way for the kid to carry her mom (or dad for that matter) with her when she is at school. The bracelets help the kids cope with separation anxiety and from what I gather they help moms too!
I was thrilled to make the set for her and she was very pleased with it.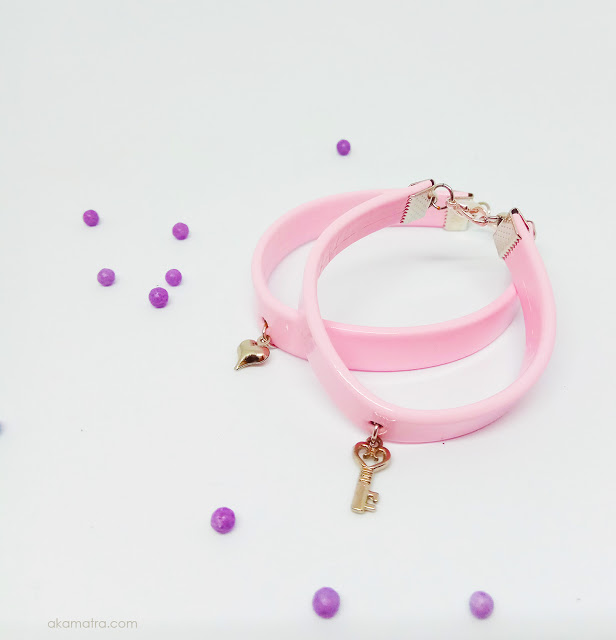 Then last week I had to come up with a gift for a blogger friend and the first thing that came to mind was a mommy and me bracelet set. This friend has a toddler daughter which is obvious she loves to pieces and I thought this would be a good idea for them both.
What you'll need:
Recycled leather cord
Lobster clasps
Jump rings
Jewelry pliers
Perforator
Charms
A pair of scissors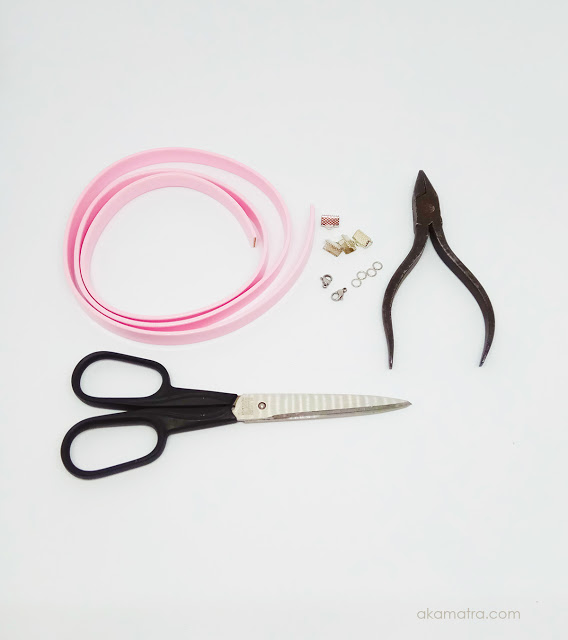 Measure yours and your kid's wrists. Cut two leather cords accordingly.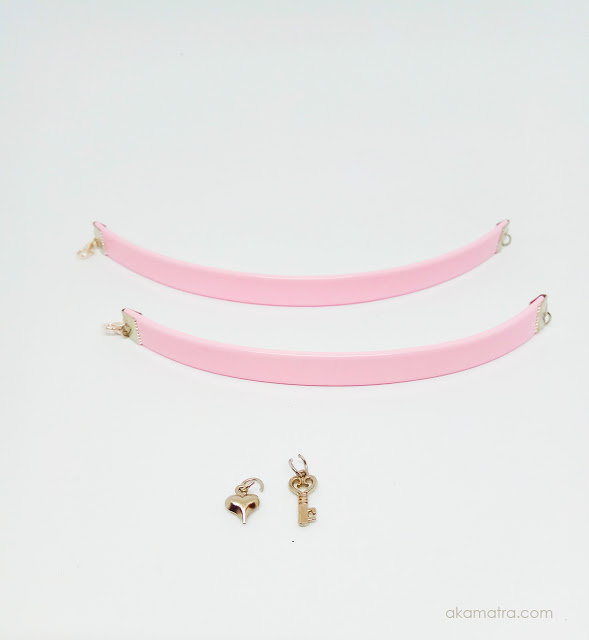 Put the end clasps in place with the help of the pliers.
Attach a jump ring on one side and the lobster clasp on the other, in each bracelet.
Bend the bracelets in half gently to find their middle (or just measure it lol). Using you perforator make a hole in the center of each bracelet.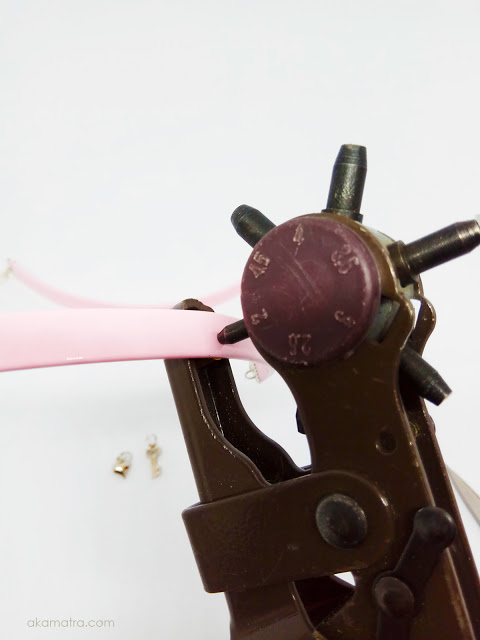 Connect the charm with the jump ring and pull through the hole in the leather.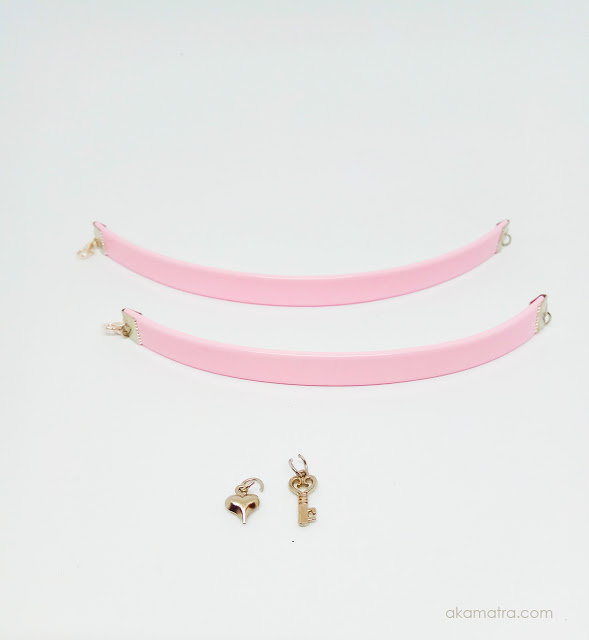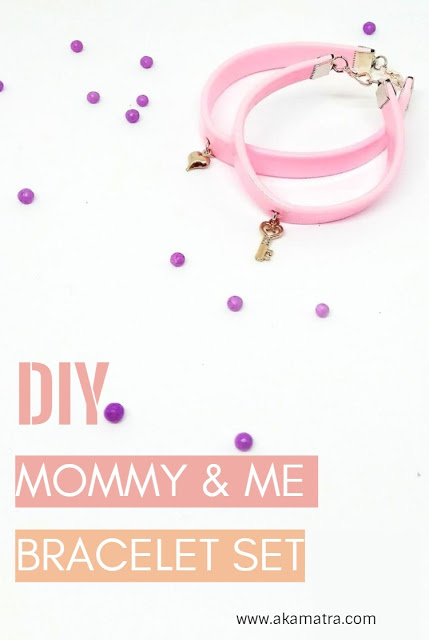 You are ready!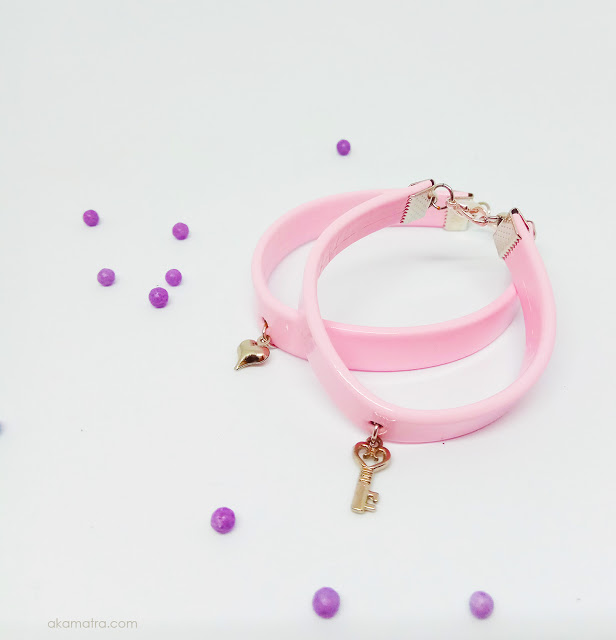 I used a heart for the one bracelet and a key charm for the other. It's saying that you hold the key to my heart! You can use the same charm on both bracelets.

Or better yet ask your kid to decide what she wants! This way it will make more sense to her and it's always a good idea to ask their opinions and make them feel included.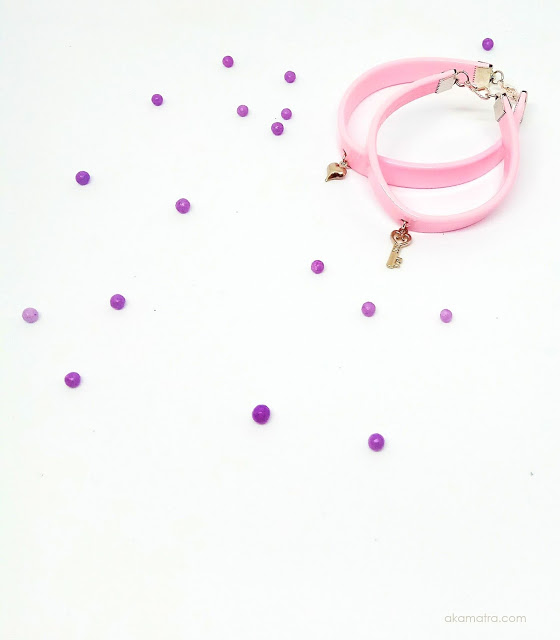 Another suggestion is to add a small extension chain to the kids bracelet in order to have it grown with her.

Please bear in mind that the bracelet is not 100% toddler safe but it's pretty close to that. I would recommend its use for kids over 3 years old because of the small charm. You can also make them without the charm. Make sure to use good quality findings and make sure they are lead and nickel free.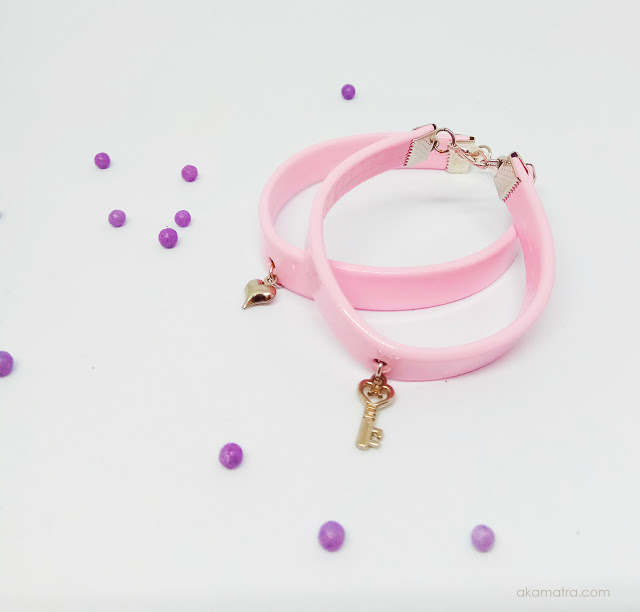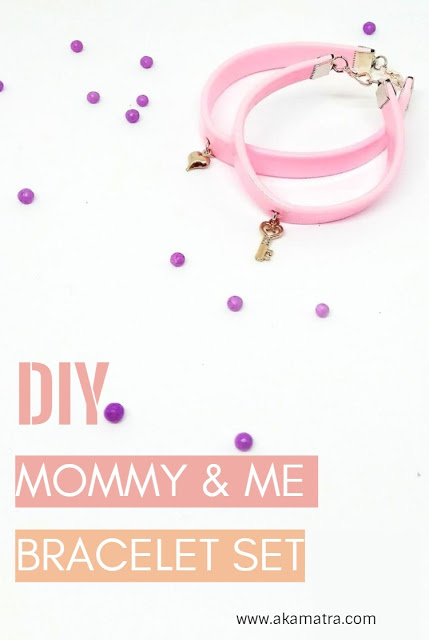 Did your little one experience any kind of separation anxiety when she or he first started school? Do you have any coping suggestions and ideas?

Lots of love