Hello darlings! 
I have a confession to make. I have never – and I mean never – thrown away a garment other than underwear. I literally have never taken an old garment and put it in the trash can. I donate, I give away and I recycle and I refashion every single piece of clothing I don't wear anymore. 
This is a post about how to turn a hoodie into a tote bag for kids.
When Nick and I started dating we had the most wonderful times ever. We used to go out a lot and have fun by ourselves and our friends, we used to laugh with each other (we still do) and we used to buy silly presents to each other. 
One of those silly presents was a sweatshirt with a hood, aka a hoodie. Said hoodie was silly mostly because of the cute cartoon that had in the front. I loved it and I loved wearing it. It was slightly on the small size and so I didn't get to wear it for many years because I kinda grew out of it, which is a cute way of saying I put on weight.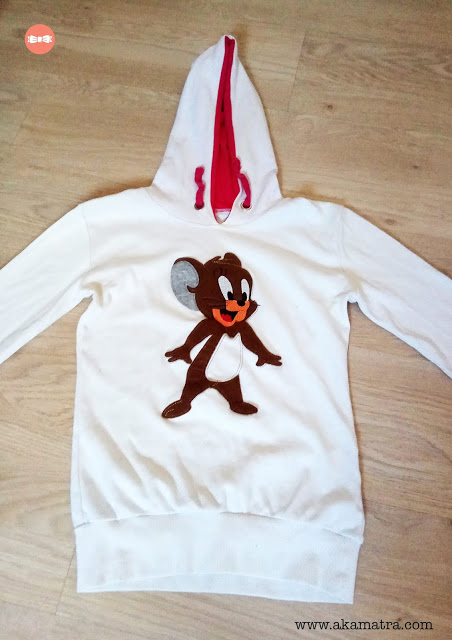 However, the hoodie remained in my closet and I saw it each time it was time to bring down the winter clothes. It stayed there until recently during my last closet clean ups. I knew I would never wear it again (even if I do lose the 15kg I need to) so I had to make a decision if I would donate it or recycle it. 
Then I thought about my nephew who is obsessed with Chip and Dale and I got a light bulb idea! I decided to turn the hoodie into a small tote bag for his toys. And so I did!
Here's what I did in case you need to recycle a hoodie (or any sweatshirt) too.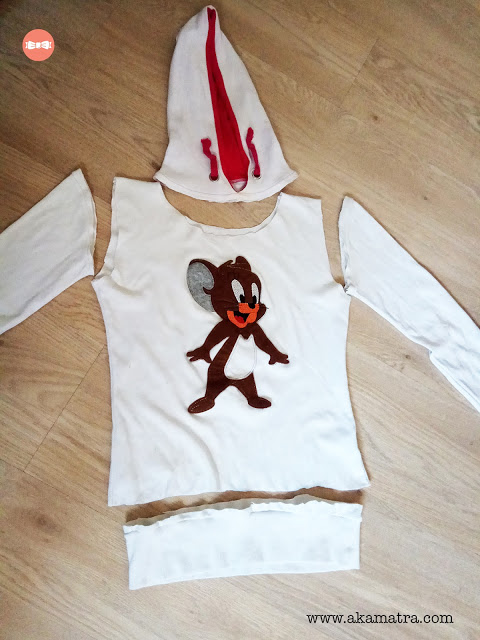 I cut of the sleeves, the hood and the elastic from the waist. I took the sleeves and cut of two long pieces of fabric for the bags handles. If you want to go zero waste like I do you can save everything else you cut off to fill a pillow or another project. I then cut the edges to form two rectangles from the back and the front of the sweatshirt.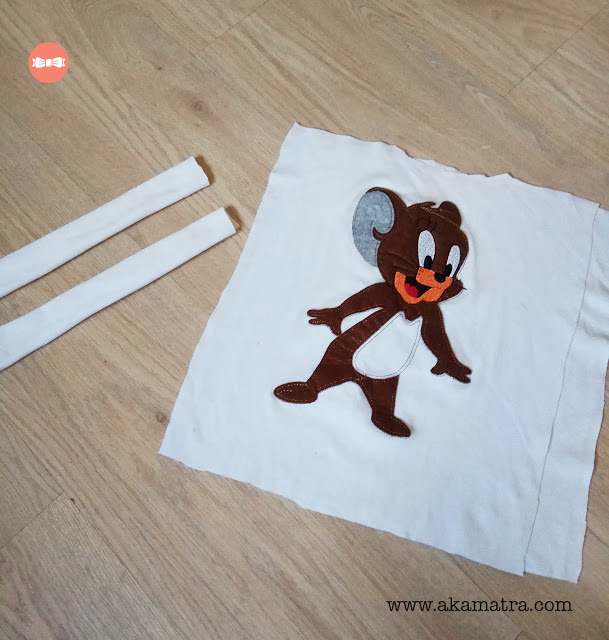 Using my sewing machine I did a simple hem to the top of the front and the back sides of the shirt. 
I then sewed (good sides facing) the bottom and the sides of the two rectangles together to form the bag.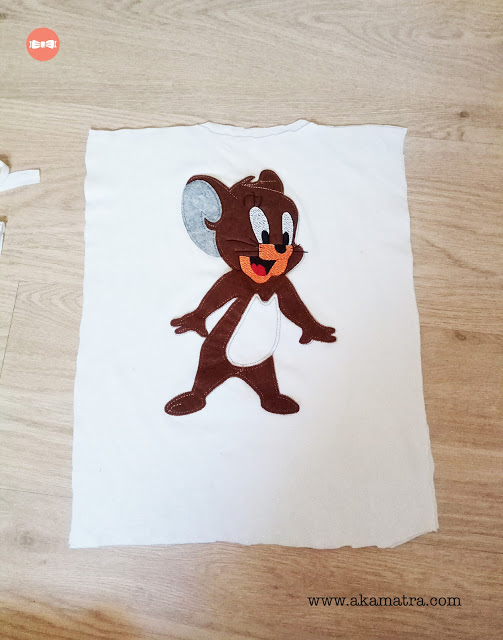 Lastly I sewed the two long rectangles to form the bag's handles and sewed them into the front and back of the bag. 
Ready!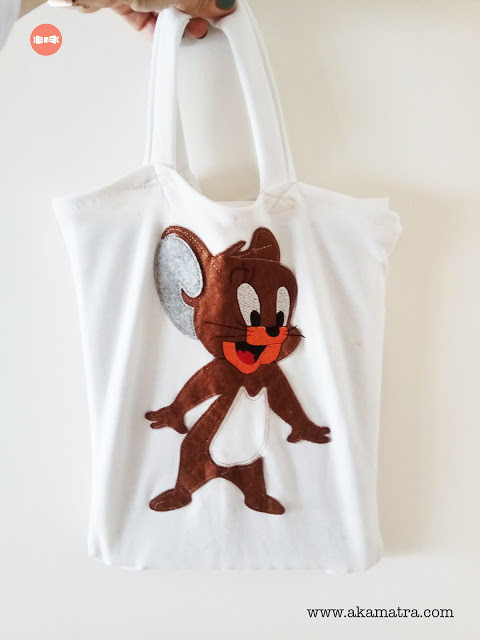 This is a very easy sewing project even for a beginner. You might face some difficulty if the fabric is very stretchy but don't worry too much. Even if your stitches are not perfectly straight the kids won't mind! 
I was really excited to give the bag to my nephew and tell him all about the story of the sweatshirt and what a wonderful coincidence it is that he likes Chip and Dale, only to be faced with a kid that loved the bag but promptly pointed out that the cartoon on the bag was in fact Jerry from Tom and Jerry!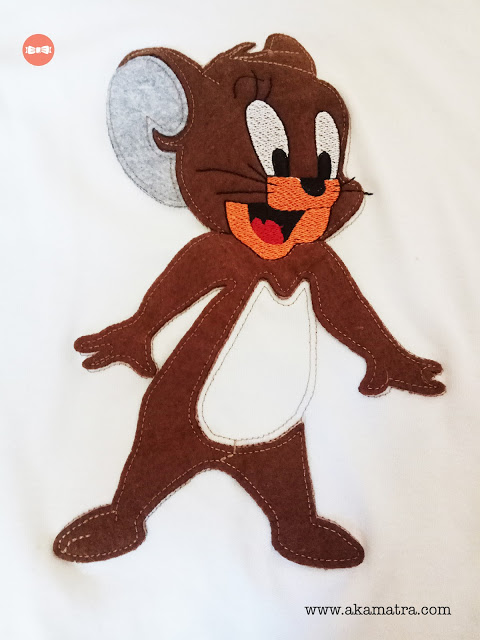 Can we please blame my sleep deprived mommy brain for that and not the fact that it's been almost 3 decades since I last watched a cartoon? Please?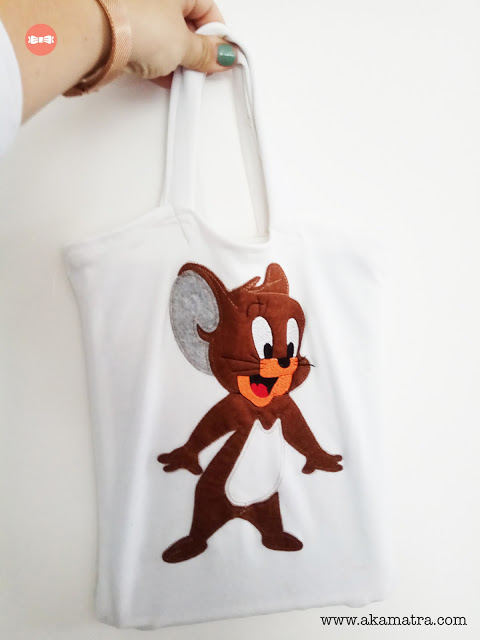 Do you have any funny/cute stories to share about a garment? What do you do with your old clothes or the ones that don't fit you anymore?