Hello darlings!

I know I have been bombarding you with book reviews lately and not much else but bear with me please. I am building my new site and I only have time to read a few books and not much else!
This is my part of a very interesting book called *Decree Absolute by Wendy Cooper.
What's the book about
Well, this is not your average romance book, I'll tell you that!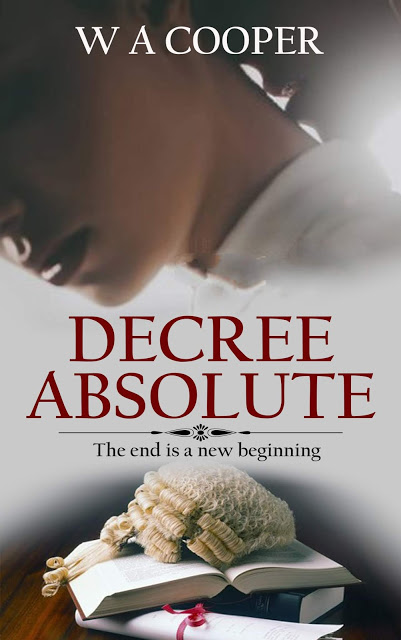 Jessica Barron no longer believes in love.

Her first husband died tragically and she discovers her second husband in flagrante with their children's nanny. But with the faithless pair gone, her parents holidaying overseas, and her friend Amy in no state to assist, the Leeds divorce advocate can't juggle the demands of her job with the care of her children, Luke and Gemmy, who she is emotionally estranged from. Jessica needs a new nanny, and fast.

Renée Arden is over relationships. Reeling from a recent break up, the Home Solution Agency owner is temporarily homeless. When Jessica mistakes her for a staff member, the solution is obvious. Renée will step in as nanny.

On their initial meeting Jessica and Renée clash. But desperate times call for desperate measures and the women put aside their differences. Both women, in their own way, need each other.

Renée's efficient running of the household, enables Jessica to reconnect with her children and their relationship moves from professional to friendship, with the possibility of so much more.

But circumstances and supposed friends conspire against them.

Further heartbreak, hidden truths and secret desires test their fledgling relationship.

Decree Absolute…the end is a new beginning. Or is it?

What I think of the book

I read the book as I do with all books, with an open mind. In my opinion the author managed to portray the evolving relationship between two strong women in a very interesting matter. 
I liked the character of Jessica and could really feel her pain! I also like Renee and I've got to say it was refreshing to read about same sex relationships. 
It did trigger me some because of the cancer my mom went through, but all in all the book is well written and would interest any reader.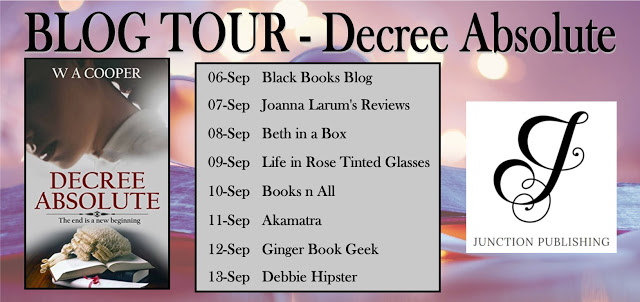 Author's bio

Hi my name is Wendy Cooper. Growing up surrounded by books was a given. Dad was a bookseller back in the day and I worked for a publishing company in England on my big overseas adventure. I couldn't escape the lure of books if I wanted to. For thirty years I was a flight attendant with our national carrier, and still immersed myself in reading on those long tours of duty away from New Zealand. On retiring from that career I settled on the Volcanic Plateau with my partner and two exotic cats who bring us much joy with their antics.

Travel writing and photography diplomas make up the sum total of my academic background. I prefer to inform those who ask, I graduated from the University of Life and am doing post graduate studies for the rest of my life!

I've been mentored by two fantastic writers who have helped my writing get to where it is today. Lee Murray and Eileen Mueller thank you for believing in me.

Women's fiction with strong romantic themes (mainly gay women, but not exclusively) seems to be where my genre lies. Once I've written all the stories I have on my 'To do' list, I might try fantasy. There's a blind dragon who has befriended a fairy who can't fly. They would like their story told. Amazon Author Page…