Hello my darlings! The weather is getting chiller here and I am desperately trying to prepare myself as a mom with things to do with a toddler on a rainy day! Because, let's face it, toddlers are spontaneous enough for both of us and someone's gotta be prepared for that unavoidable rainy days when you can't get them to the playground. There are many things to do in Athens with a toddler when the weather is sunny, but what do you do during a rainy day? We don't allow any type of screen time (we don't even own a TV set) so it's not like we can spend a rainy day indoors watching cartoons. 
But fret not! There are in fact many things to do with your toddler on a rainy day that don't suck for either of you!
Play with playdough
Nick said it best the other day. Play dough is to a toddler what a smart phone is to an adult! I mean Natalia can play with that thing for hours! For a crafter like me it's really heartwarming seeing my kid be immersed in creative play the way she is with playdough.
It's fast becoming one of our favorite things to do when we are indoors, rainy day or not!
I am trying to add an educative aura to it as well. The other day we talked about planets and stars. We've also covered all food choices, but mostly pasta, lol! It's not surprising toddlers love sensory games and playdough really hits the spot when it comes to that doesn't it? That's why playing with playdough is definitely number one of the things to do with a toddler on a rainy day!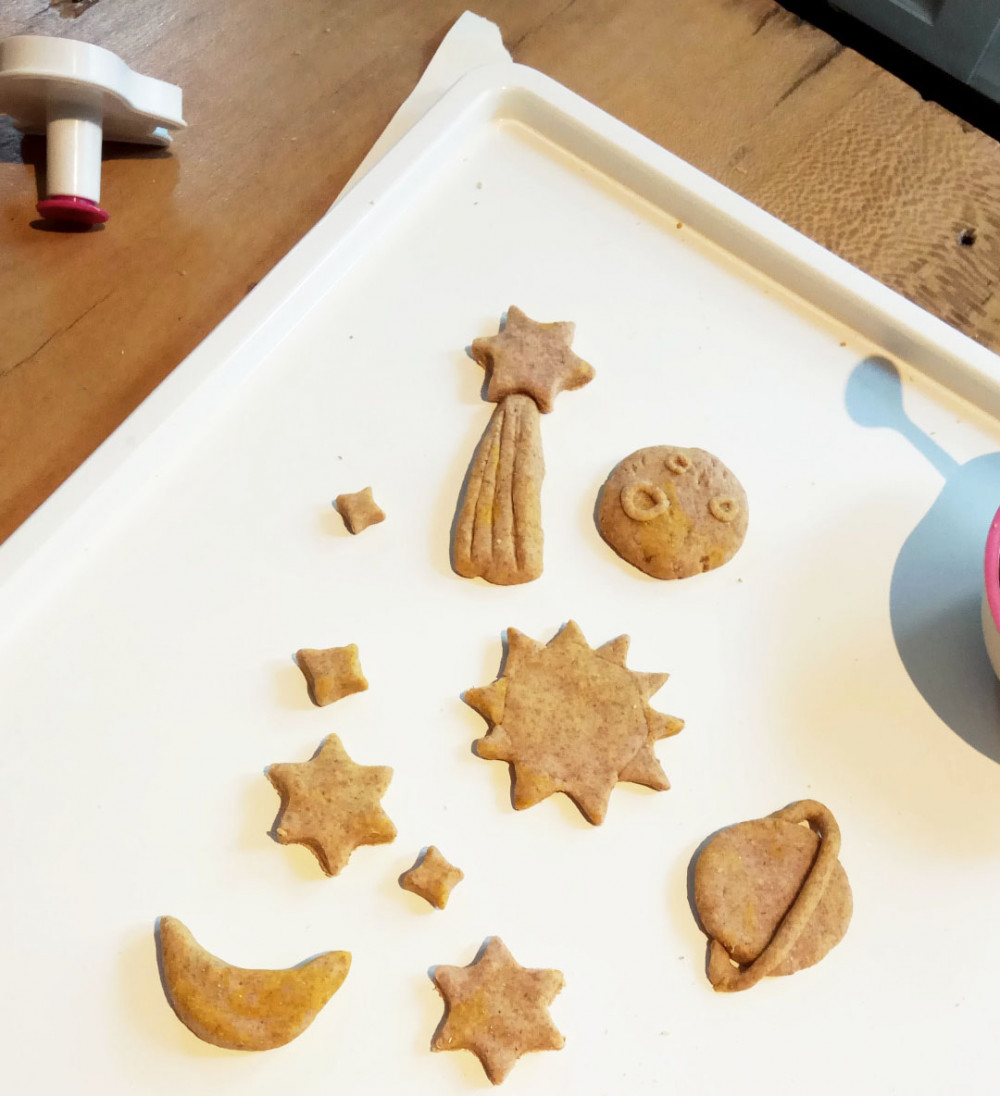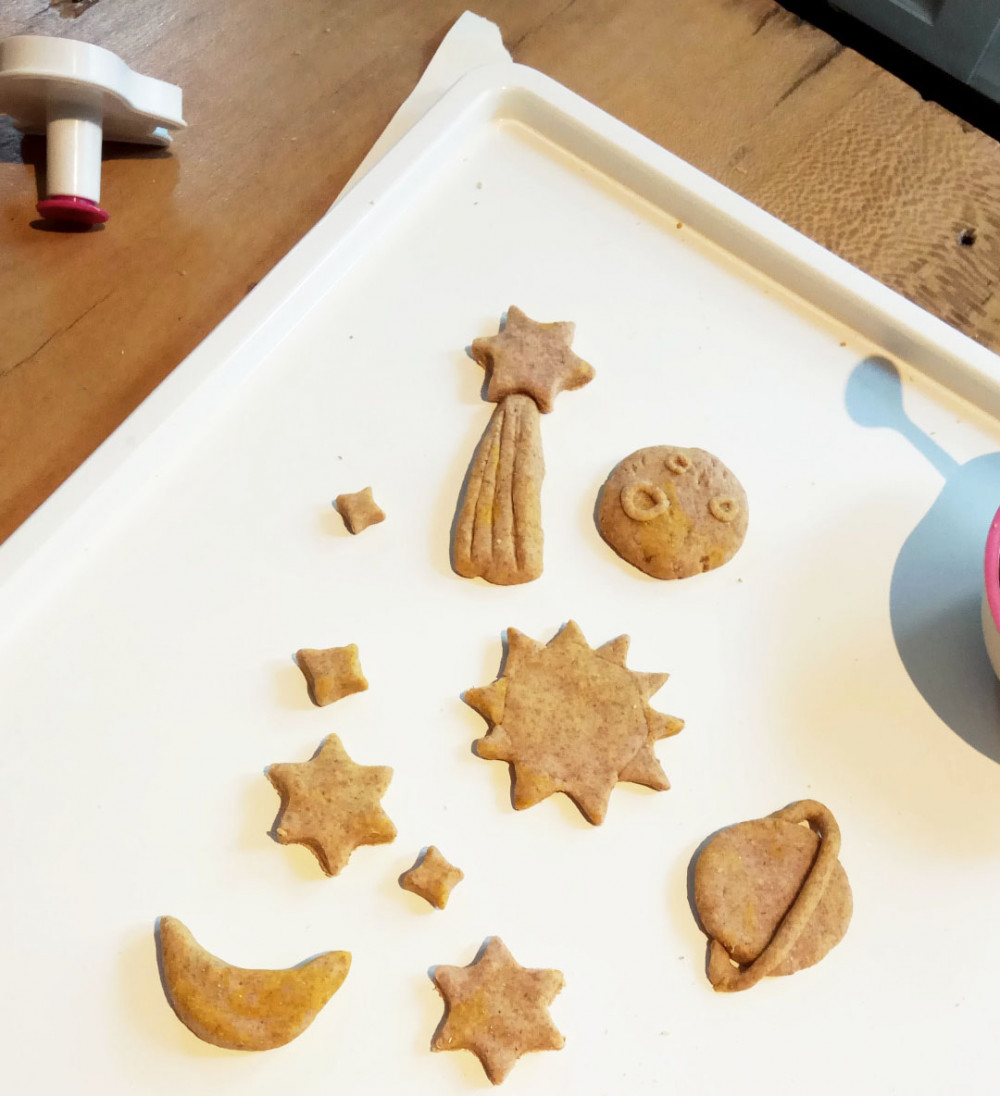 It goes without saying that in our ecolife journey we don't buy commercially available playdough but rather use homemade. The recipe I use is very simple.
1 cup of all purpose flour,
1/4 cup salt,
1/2 cup water,
1/2 tbsp of turmeric.  Since I don't like any artificial coloring I don't have a wide variety of options for the colors but that doesn't seem to bother Natalia. She loves her yellow playdough!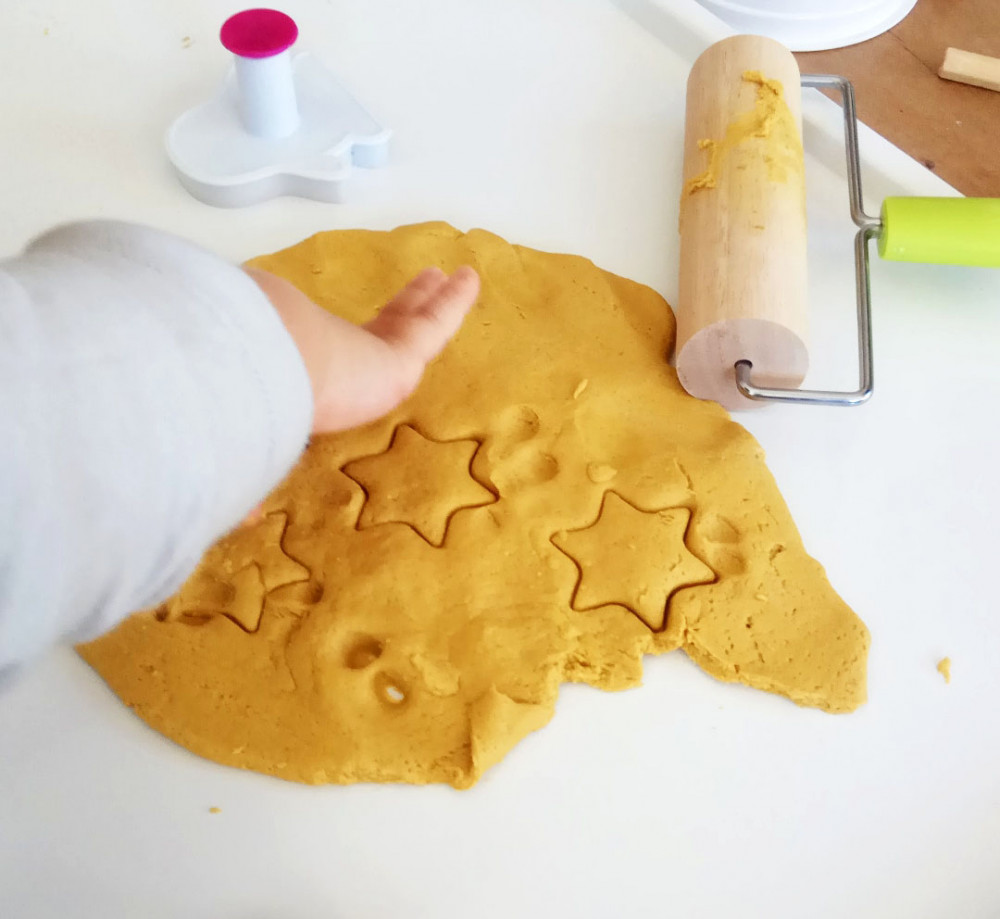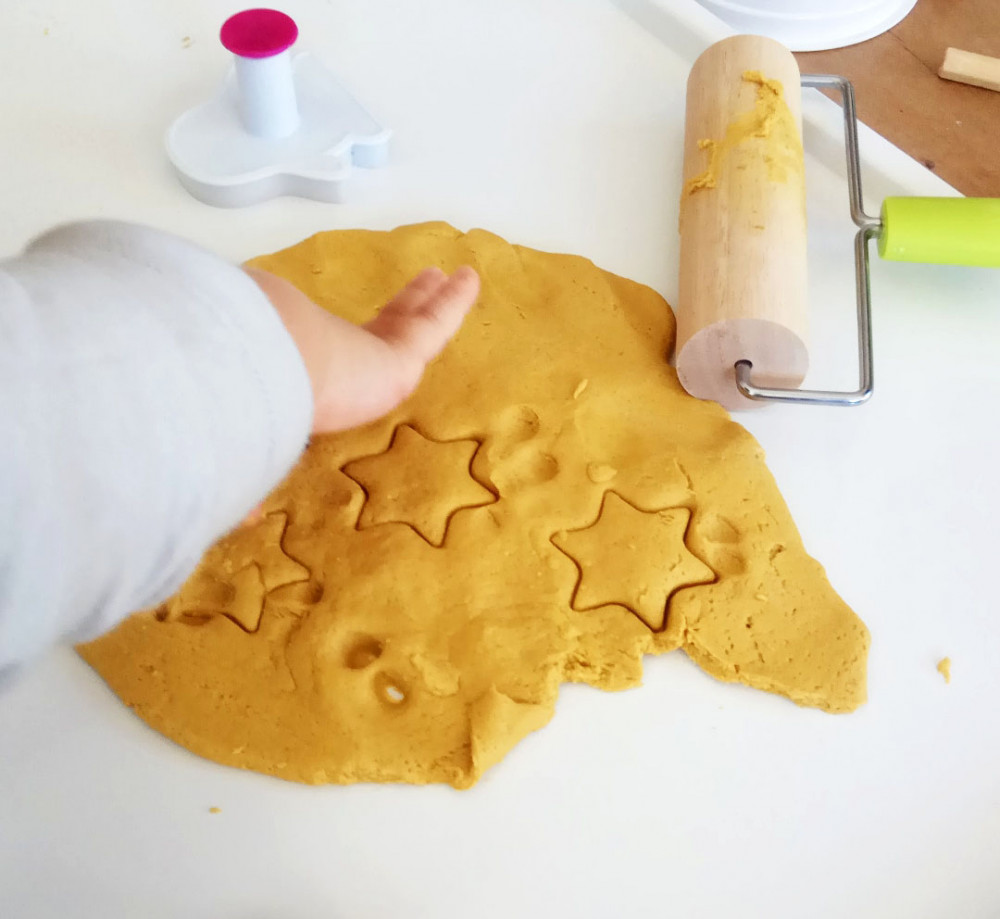 You can find here another recipe for a calming lavender playdough that uses essential oil. I haven't done it myself but it does sound intriguing!
Wear your pyjamas and read a book
That's another of my favorite things to do with a toddler on a rainy day! If you ask Natalia any time of the day when we are indoors: "What do you want to play?", 80% of the time she will reply: "I want to read a book". I am not making this up, I swear. My 27 month old (that's 2 years and 3 months for those who don't speak parent) is a regular bookworm and has many favorites she want us to read to her. The cute little book shown below are some of her favorites!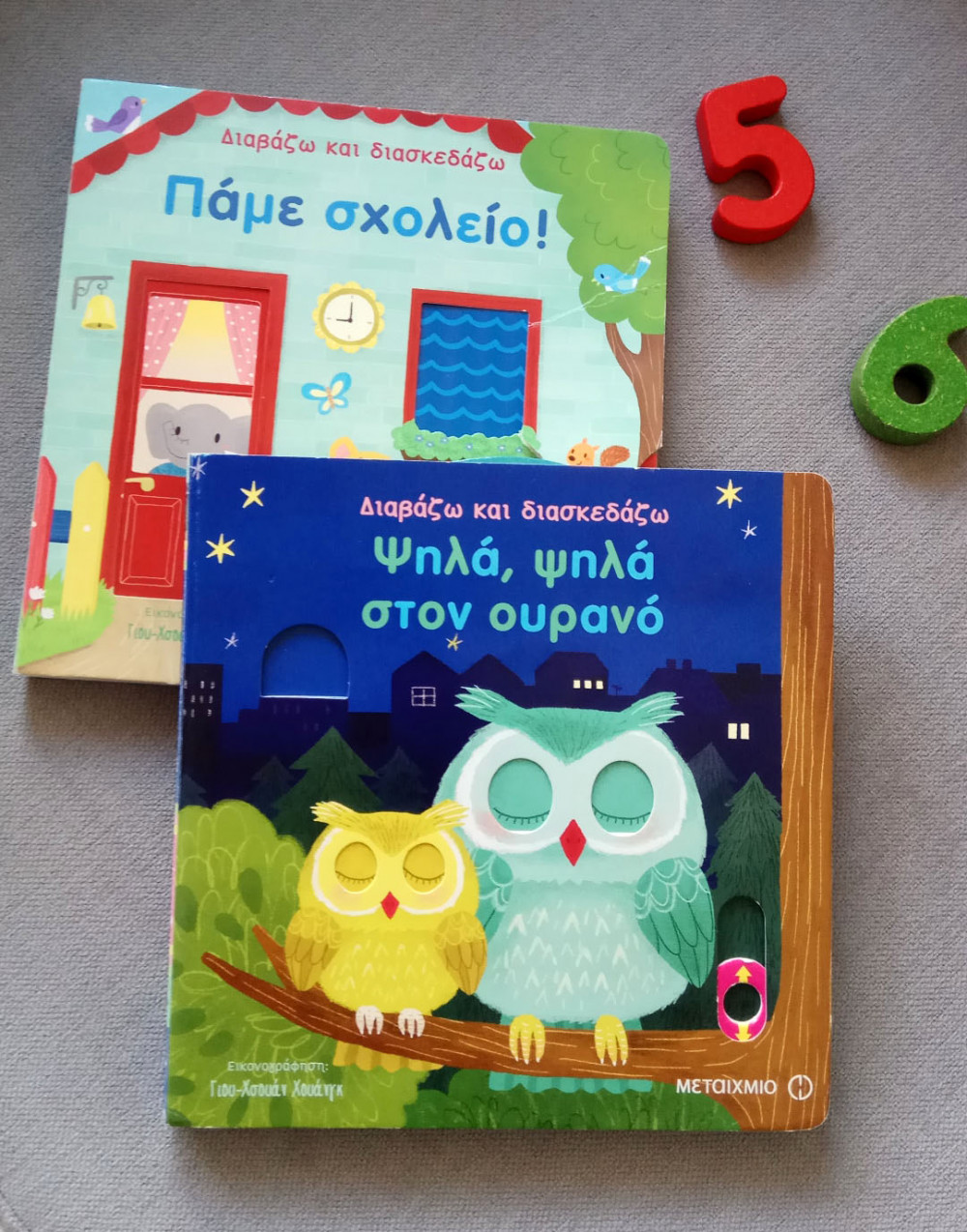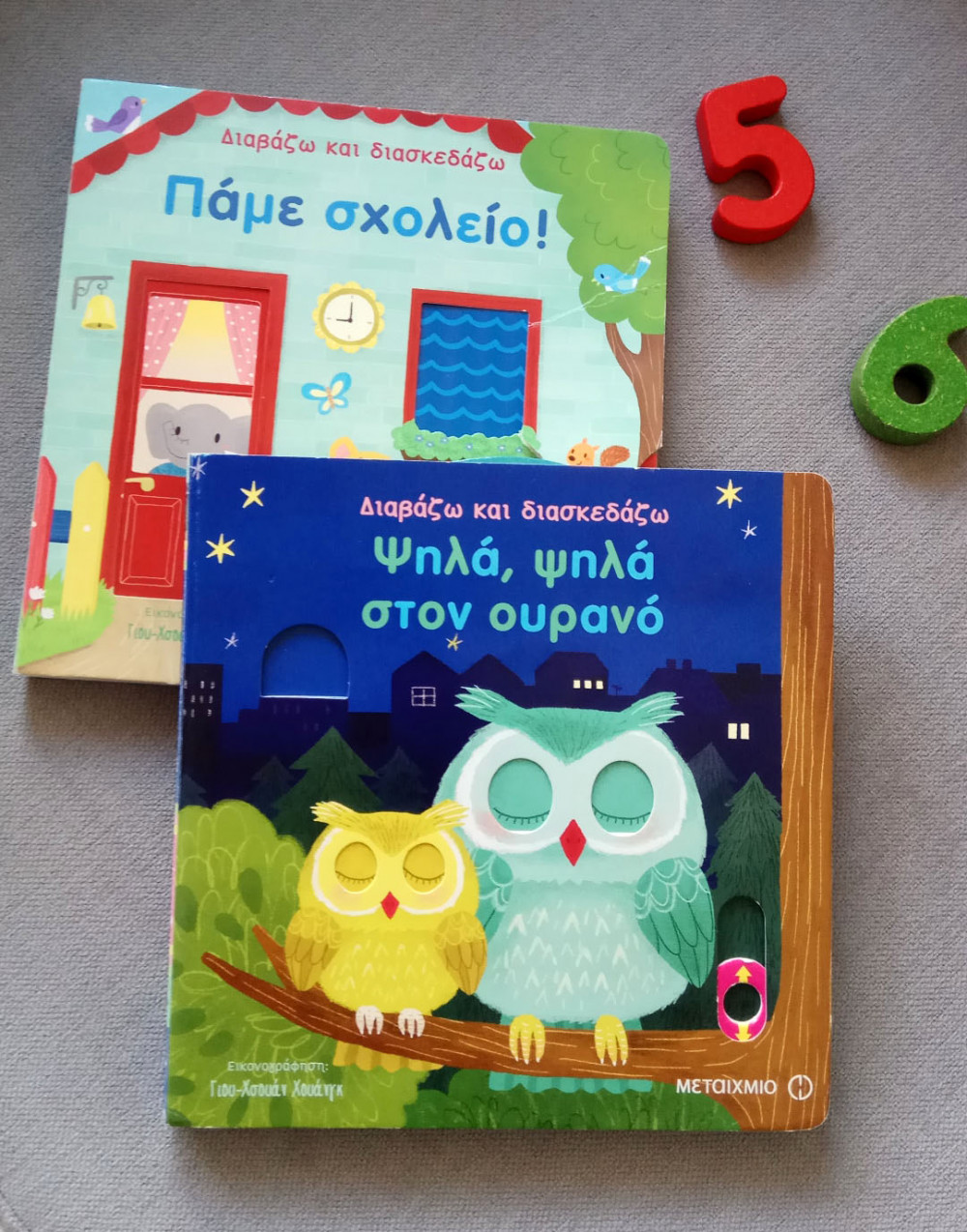 We love to cuddle on the couch along with many of her favorite books and read story after story. On rainy and cold days as such we love to wear our merino wool pyjamas from the Green Rose.  They are soft and keep us warm and happy. Natalia loves her leggings and top and I am delighted to know that she wears clothes made from organic fibers, breathable and natural. And did I mention how soft these are? Really soft, unlike anything you may think when you think of scratchy wool. To make my point I tend to go braless when I am indoors and I wear the merino wool nursing top without any problems. Which is another thing I love about Green Rose. I can finally nurse Natalia at night without freezing my hands off like I used to with my previous tops. The opening of this one makes it ideal for a warm night and a nurse on demand from my toddler. 
Nursing Natalia is always in store while we are indoors on a rainy day. I wouldn't go as far as to describe it as a rainy day activity though, lol!
Pretend play with animal characters
Every kid can learn to love animals with the right stimuli. In our case we didn't have to do much, she was born into a family with pets (we have a cat and two redearsliders) but she also has the kindest soul when it comes to animals. So it was no hardship for us, she's a natural animal lover! We have tried to install to her the love for ALL animals, even (or especially those) who are depicted as "bad" throughout history. Remember the big bad wolf or the cunning fox? Well, in our house there is only good wolves and smart foxes!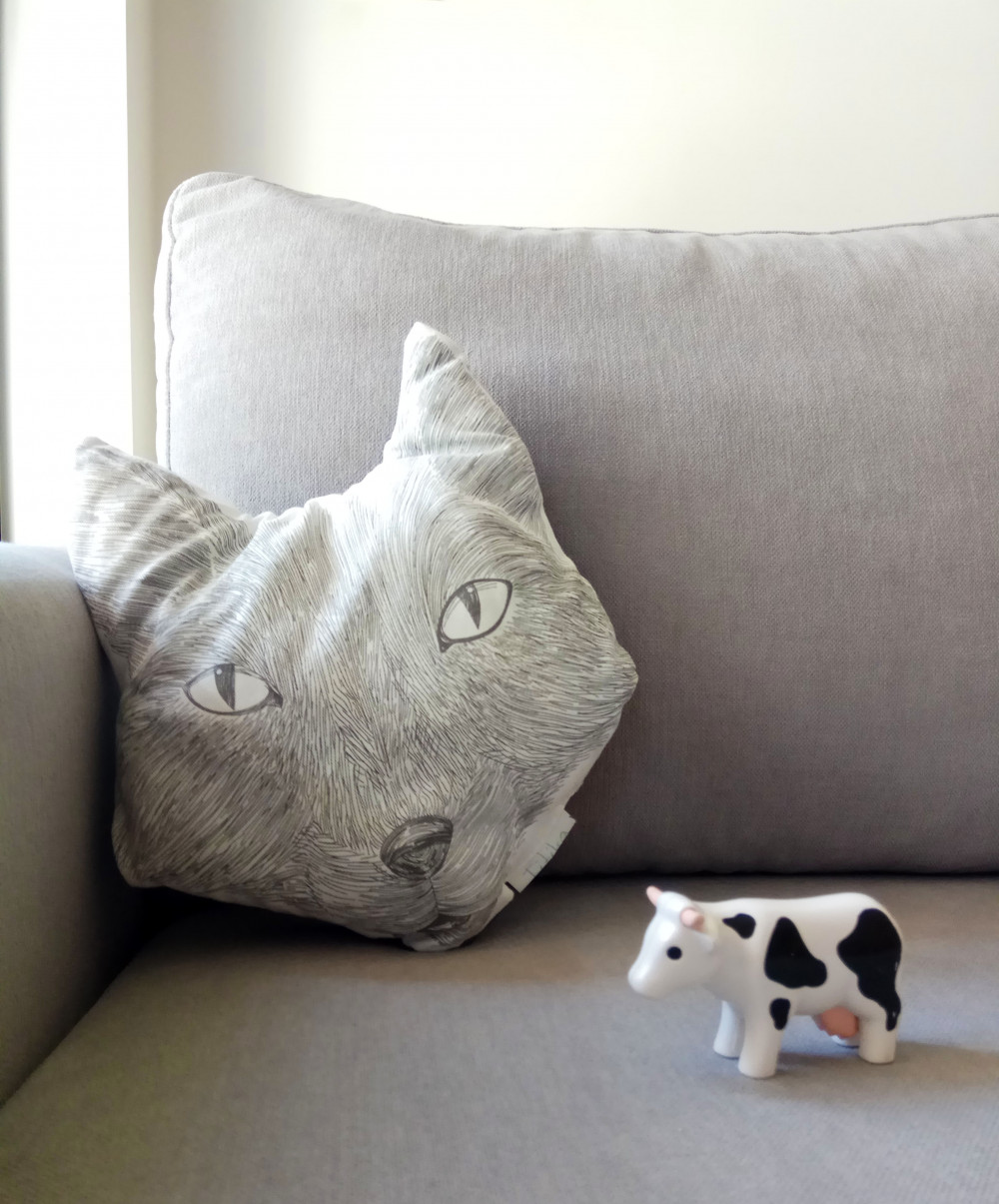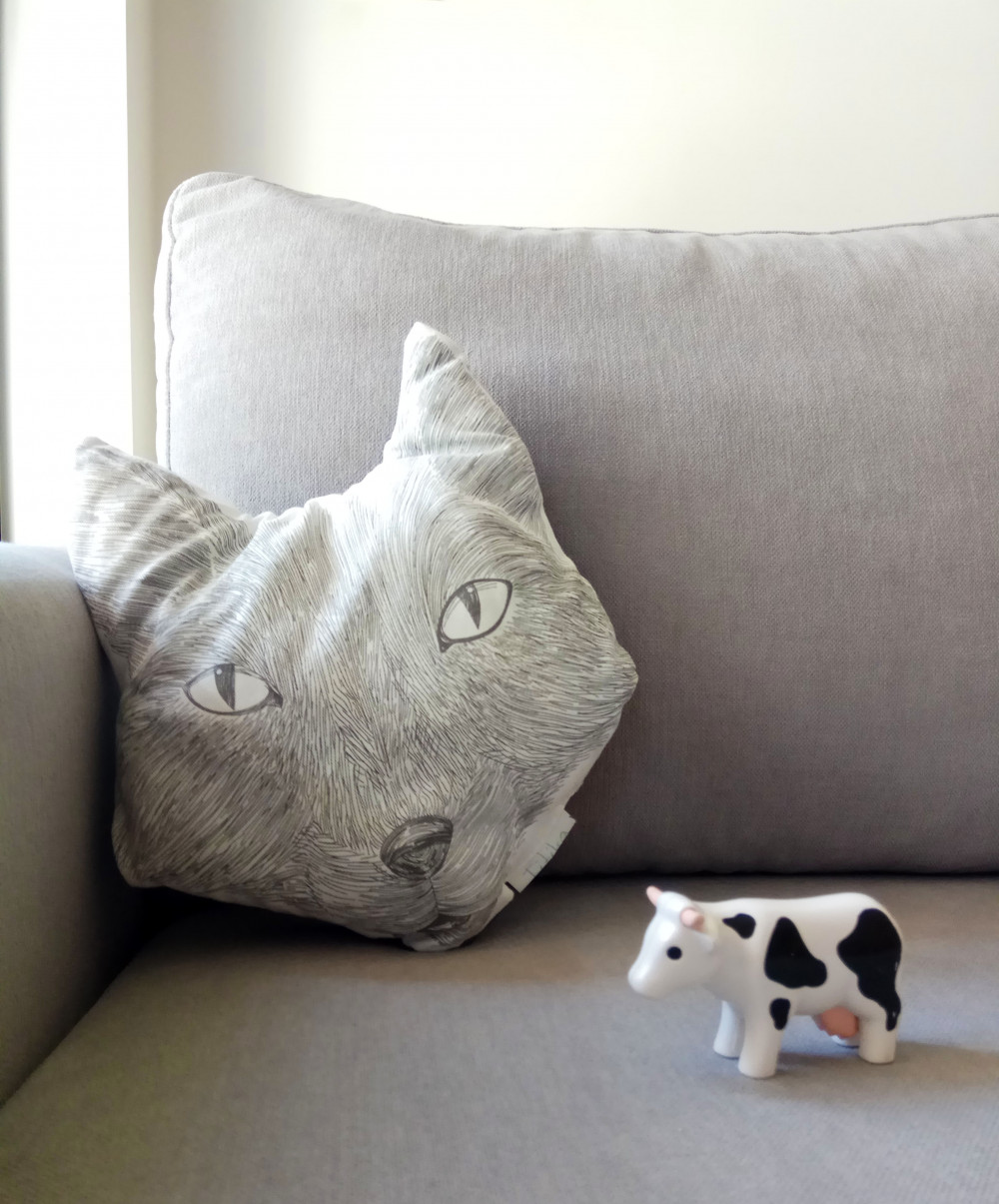 Both me and Nick love to change our voices and pretend to be animals for Natalia's enjoyment. I almost always end up being the fox (did you know almost all foxes in books in Greek were named Maro?) and talk behind the amazing pillow we got from Titika's shop on etsy. It's a very soft accent pillow with a very nice design of a fox. I love the fact that it's simple and lacks any kind of attribution. It's a fox, as simple as that! It's not a bad fox, a cute fox or a cunning fox. It is my belief that toys associated with animals that are used in a educative manner should be devoid of attributions. I am all aboard a cute cat or dog but I also love the fact that a straight up animal face can work in favor of a kid's education.
Note: Me and Titika are throwing a giveaway together on instagram. You can win your very own fox pillow. Check it out here.
Do the hula hoop
Raise your hand if you are constantly complaining that you don't have time to go to the gym since you had kids. I'll go first!
I was really struggling with this a few weeks ago when it dawned to me. I need to combine my time with Natalia with some short of exercise. I mean it's fine when it's sunny and we go to the playground. I get to do a large part of my walking 10.000 steps per day. But what happens when we are indoors on a rainy day? How can I keep my toddler happy and get some exercise done at the same time? Here's one of the things to do with a toddler on a rainy day and be fit too!
Do the hula hoop! Remember when you were a kid and loved to hula hoop? Well, guess what? Your kid will like it too! Plus, doing the hula will definitely burn some calories! Start with a small hula hoop for your toddler and progress to a larger one when they get the gist of it. There are a lot of giggles involved in this activity especially if you give the hula hoop to a grandparent! I got videos that can make you piss your pants laughing! 
Any type of dancing is also one on the preferred things to do with a toddler on a rainy day. It keeps them busy, happy and the best part? They find a way for an energy outlet! And we all know how important that is for our mental health, am I right?
Other ideas
Check out the links below for other ideas on things to do with a toddler on a rainy day
Do you have any tips or ideas for rainy day activities? What are some of the things you do with a toddler on a rainy day?
Disclosure: The merino wool jammies and nursing top were courtesy of Green Rose. The fox pillow was courtesy of Titika shop. All opinions are 100% mine. Read more here.