Hello darlings! As you spend most of your time and energy planning your big day, it's easy to forget about all the other events leading up to it. Each stop is an important part of the journey toward your perfect wedding. You wouldn't want to realize at the last minute that you forgot one. Between picking out your dress, colors, cake tasting, and decorating, there are a few essential events you'll want to focus on, as well. To help you stay organized, here is a quick outline of special events leading up to your wedding day.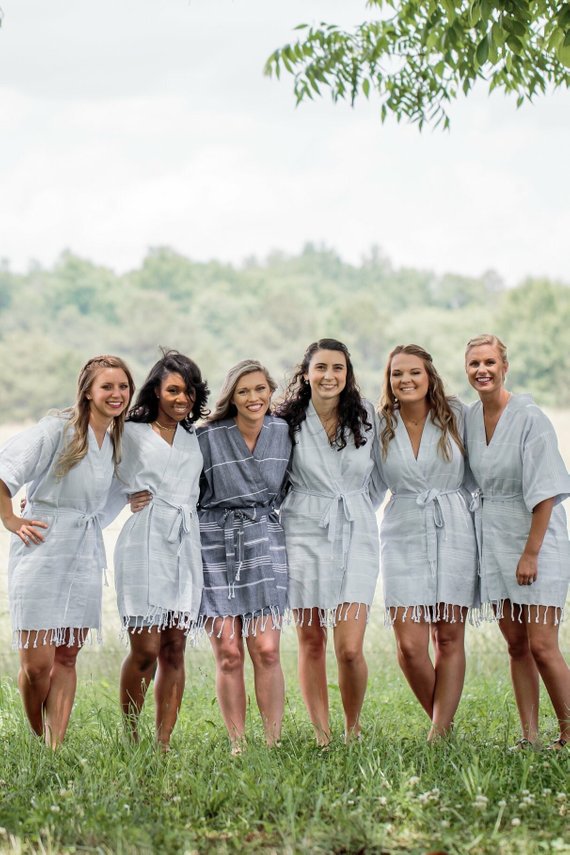 Turkish kaftan robes available here.
Engagement Party
The engagement party is a chance for all of your close friends to get together to celebrate you and your partner finally tying the knot. When planning your engagement party, there really isn't a set way to do this. You could have a quiet evening with a few special people over and a bottle of champaign, or you could throw a huge backyard party and invite the whole neighborhood.
Bachelorette and Bachelor Parties
For some brides and grooms, the bachelorette and bachelor parties are the most important event besides the actual wedding ceremony. It's your last soiree before becoming a married couple.
Typically, for these parties, since they tend to involve a lot of partying and sometimes travel, it's best to schedule them at least a couple of months prior to the wedding. When deciding what to do, plan for what you love the most. If you're wanting something unique, consider a bachelorette scavenger hunt. Want a quiet party? Plan for a getaway to a spa retreat or resort. There's also the classic Vegas party for something wilder.
Bridal Shower
A bridal shower is an event that is all about the bride and nothing else. Similar to the bachelorette party, you want to have it far enough before the wedding so as not to be stressed out when crunch time happens. A typical bridal shower has cute, fun games that revolve around the wedding, the bride, and how well she knows the groom.
Bridesmaids headband available here
Social/Cabaret
Depending on where you live, you may throw a social, cabaret, or a stag and doe. These parties are like a fundraiser for the wedding. Planning a wedding can get expensive very quickly, and depending on the financial situation of the couple, it could be almost too much to afford. If you don't like the idea of fundraising for your wedding, you can think of this event as another party and celebration of love. All the money raised could go to help cover the costs of the wedding party and reduce the price of drinks for guests.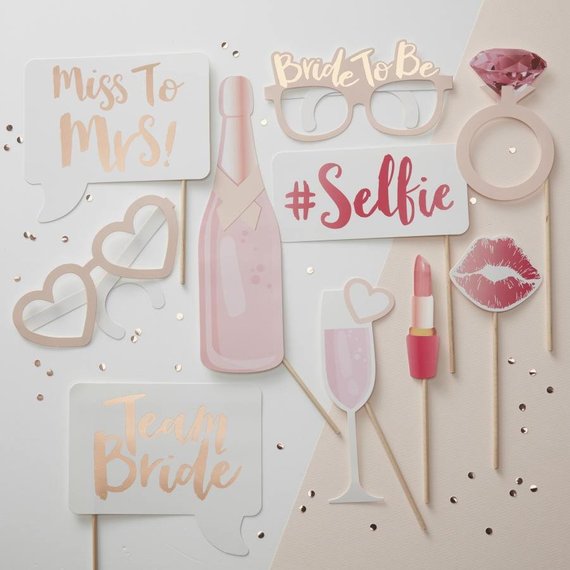 Team bride photo props available here.
Rehearsal Dinner
Usually, the last event before the big day is the rehearsal dinner. This party is the last chance to hash out all the small details and gather the wedding party and anyone else involved to run through the big event.
Once you've gone through everything, from the ceremony to the speeches and games during the reception, then it's time to relax and open up a few bottles of wine. Just remember, the wedding is quite often the following day, so try not to get too wild and crazy.
What did you enjoy most doing before your wedding? Are you planning your wedding? I'd love to know!