Hello darlings, I am back with my review for another Faith Martin mystery book. If you haven't read my previous reviews for this series you can find them all here and my reviews for all of her books are here. This time I read The river boat mystery. Read below for details.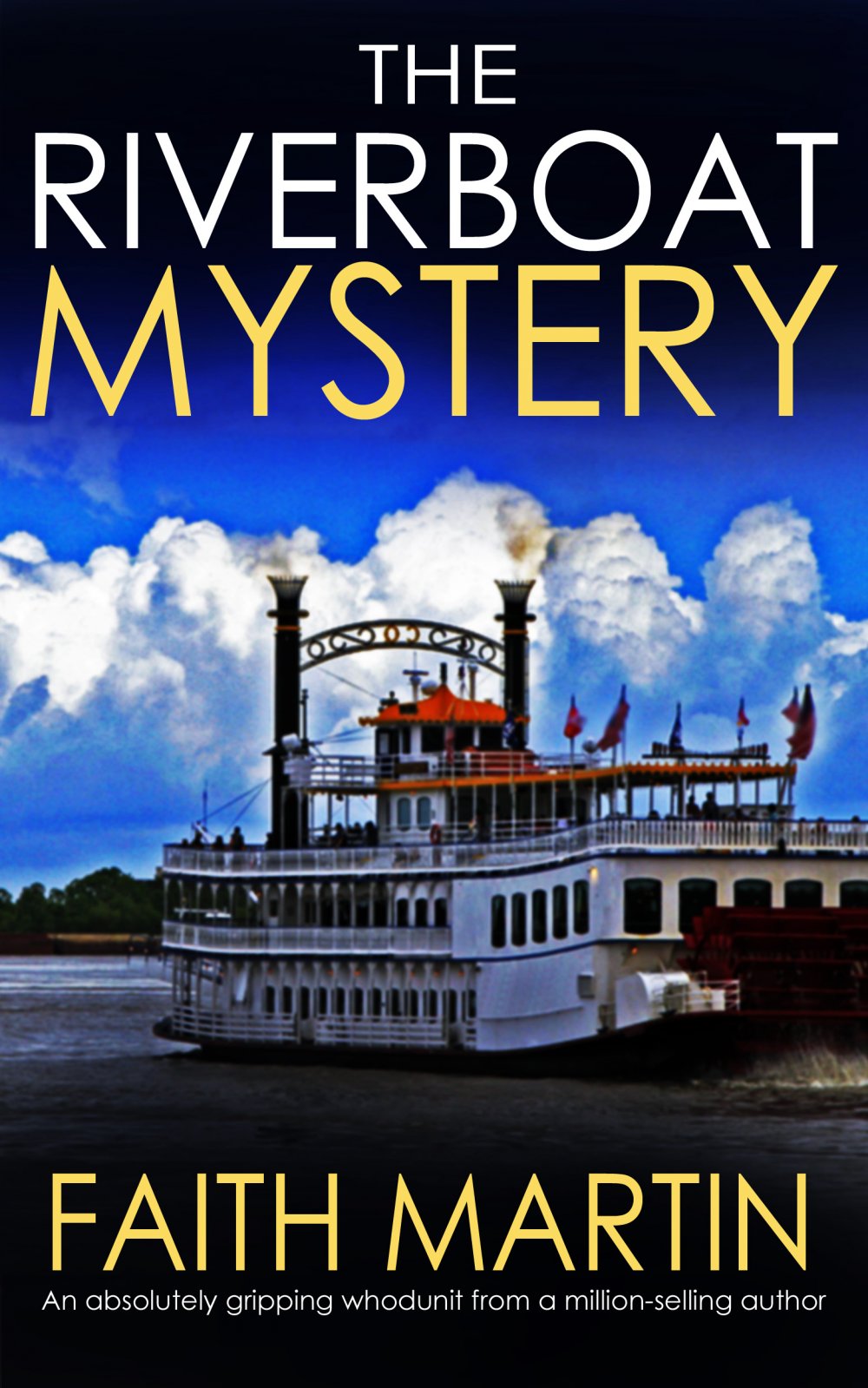 What's the book about
Jenny Starling has a job on a luxury paddle steamer working for a wealthy businessman. All she has to do is cook for his small number of guests. But things quickly turn sour.
 
Then she discovers the body of one of the passengers in the store cupboard. Who wanted him dead and why?
 
Jenny will have to ignore many red herrings and follow the clues to get to the bottom of a complex and intriguing murder mystery.
 
This is the third of a series of enjoyable murder mysteries with a great cast of characters and baffling crimes which will keep you in suspense to the final page.
JENNY STARLING
In her late twenties, Jenny Starling is an impressive woman. Physically, she stands at 6ft 1inch, and has shoulder-length black hair and blue eyes. Curvaceous and sexy, she's a modern single woman, living the lifestyle that suits her – that of a travelling cook. Her famous (and now very rich) father, is a 'celebrity' cook, divorced from Jenny's mother. Jenny drives a disreputable cherry-red van, and is happy travelling the country catering events and cooking great food. She is on a one-woman crusade to bring back 'real' food. And definitely doesn't like having to divert her attention from achieving the perfect Dundee cake or creating a new sauce recipe by having to solve a murder. She finds crime very distracting, especially when there is chocolate to temper or pike to poach. Nevertheless, she is very good at reading people, and with a quick and agile brain, becomes very good at unmasking killers. And her always-undaunted sense of humour goes a long way in keeping her sane when all around her people are dropping like flies.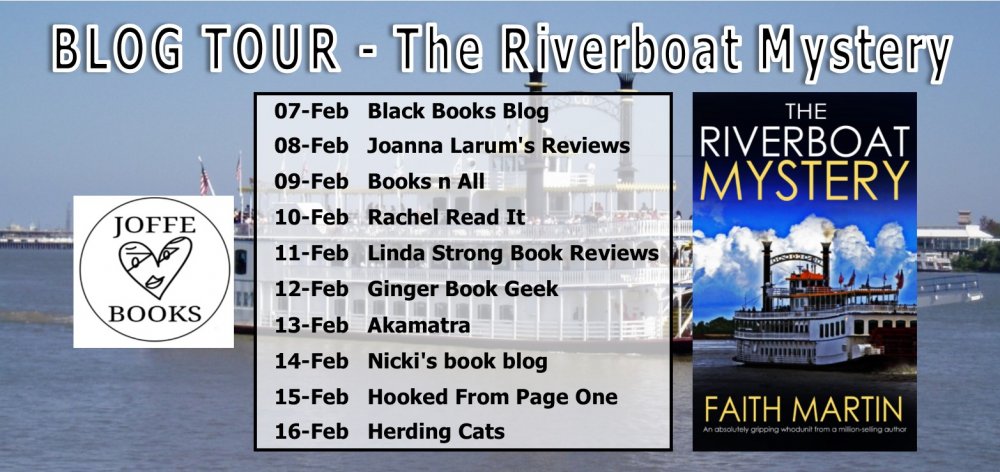 What I think of the book
I will not bore you with my review this time. If you like reading (or watching) Agatha's Cristie "Death on the Nile" then you will love this book! With a wit humor and a modern twist, Jenny becomes yet again a female Hercule Poirot to solve the death of one of the boat's passenger.
A page turner yet again!
Author's bio
Faith Martin was born in Oxford, and has spent all her life within twenty miles of the university city, even working at Somerville College for five years before turning to writing full-time. The author of the popular DI Hillary Greene novels, she also writes more classic-style 'whodunits' under the pen name Joyce Cato, but began her writing career as Maxine Barry, winning an award for penning romance novels! A popular writer for over 25 years, she has had nearly 50 novels published so far. Her hobbies include walking her now ageing dog, wildlife-watching, reading and (reluctantly) gardening.  

Seriously, I can't wait to start the next book in the series and tell you all about it! Did you read anything good lately?