It's wedding and baptism season and I realized I never showed you the baptism favors I made for the grown ups when we had our daughter's baptism. Many of you might remember the sweet little owls I made for her little friends (find the
owl amigurumi free pattern
here). They were a huge hit with the little ones and it's one of my favorite designs still. Today I am sharing with you the DIY crochet flower baptism favors I made for our friends. It's not just the crochet pattern but instructions on how to turn them into wedding or baptism (Christening) favors.
The Greek version of this tutorial is featured on the last issue of C2 magazine, along with many other spring/summer crafts and recipes. Do check them out on the link above.
DIY crochet flower baptism favors
Fine yarn or special *amigurumi yarn in your color choice. 
A 3.0mm *crochet hook
Yarn needle
Safety pin backs
Fabric ribbon in a complimentary color
Hot glue and hot glue gun
Small craft boxes for the candy (in Greece we give dragees) 
Small pieces of tulle (20cm x 20cm)
Dragees
White marker
A pair of scissors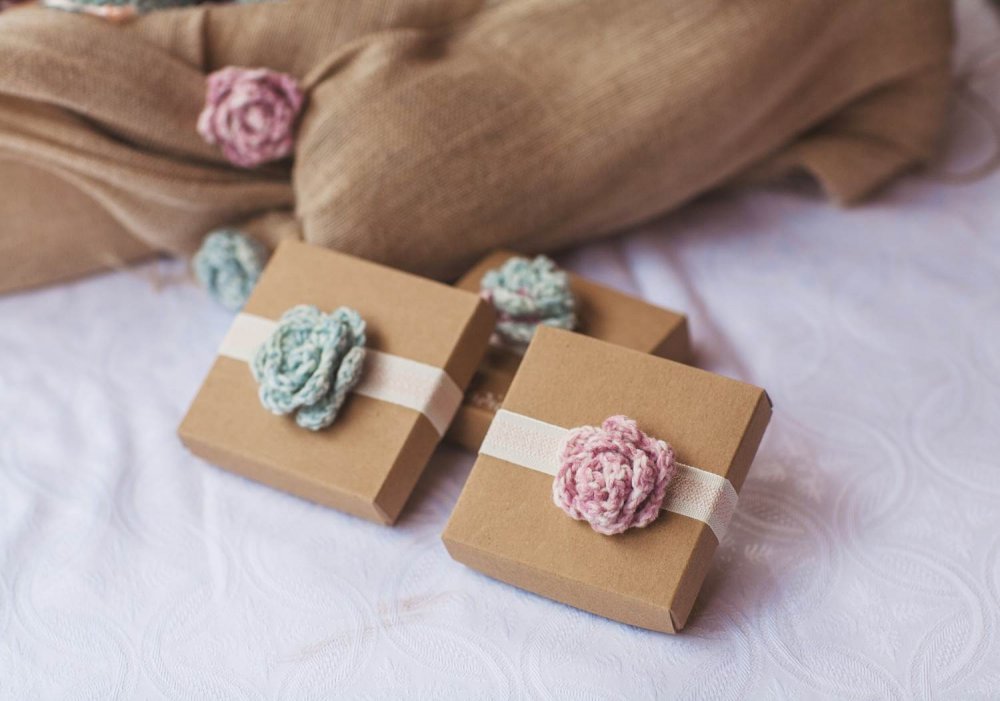 DIY crochet flower baptism favors
How to make them:
Crochet flower pattern
ch47
sc in the second ch from hook, ch2, sk next chain, sc in next ch. Repeat *sc, ch2, sk next ch, sc in next ch* till the end of the row.
ch1, turn, in the ch2 spaces from before, make *sc, 2dc, sc, ch1*, repeat from * to * in all the ch2 spaces.
Cut your yarn leaving a long tail for sewing the flower. 
Now, take the one end of your work and start wrapping it around itself to form the flower. Once you are done, take your yarn needle and secure the flower with a few stitches.
Once your flowers are ready use your hot gun and glue to secure the pin backs in place. Let them cool and now let's go on to making the favor.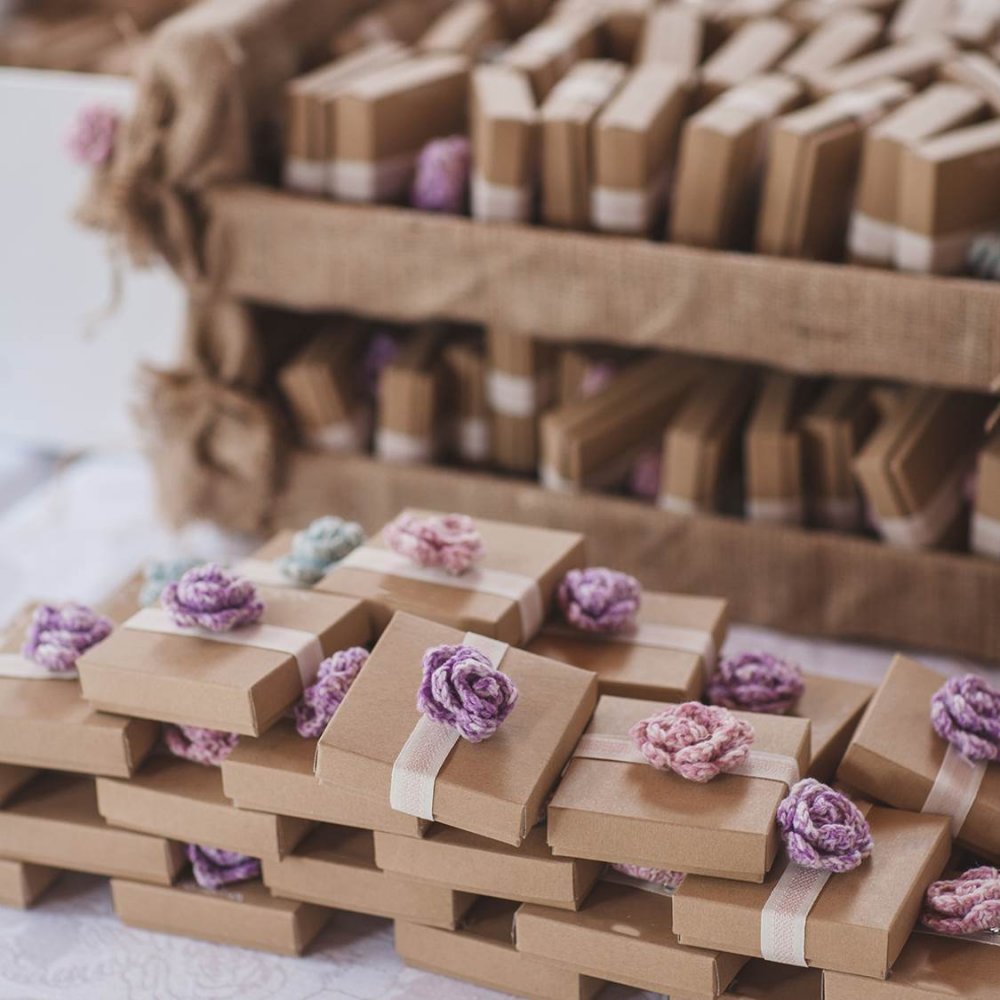 DIY crochet flower baptism favors
Making of the favor box
Decide on the number of dragees you are going to put in each favor.
Wrap them gently with your small tulle pieces and place them in the box.
Measure the box circumference and cut pieces of your fabric ribbon with 2cm allowance.
Find the center of each ribbon piece (bend them in half) and pin the crochet flowe in place.
Wrap the ribbon with the flower around the box you've filled with the dragees.
Turn it over and using your hot glue gun glue one piece of the ribbon over the other (not on the box itself).
Use your white marker to write down the name of your baby (or the date of your wedding if these are wedding favors)
You are set! Your crochet flower baptism favors are ready! 
I used the same crochet flower pattern to make a lot of flowers and use them in the decoration too. They were a nice touch and combined the baptism theme nicely!