The most prominent smell of my childhood years was the smell of the freshly baked orange cookies my mom used to make. I would devour them along with my sister and this is one of my happiest memories as a kid (let's not talk about what this did for my emotional eating as an adult). I wanted to be able to eat these cookies again and share their wonderful taste with my daughter, so I came up with this sugar-free vegan orange cookies version.
They are versatile in terms of the flour you can use. They turn out great with all purpose flours, organic flours and organic Zea (Triticum dicoccum) flour, like the one I used for my sugar free cinnamon cookies. I have made them with all three and they are equally delicious!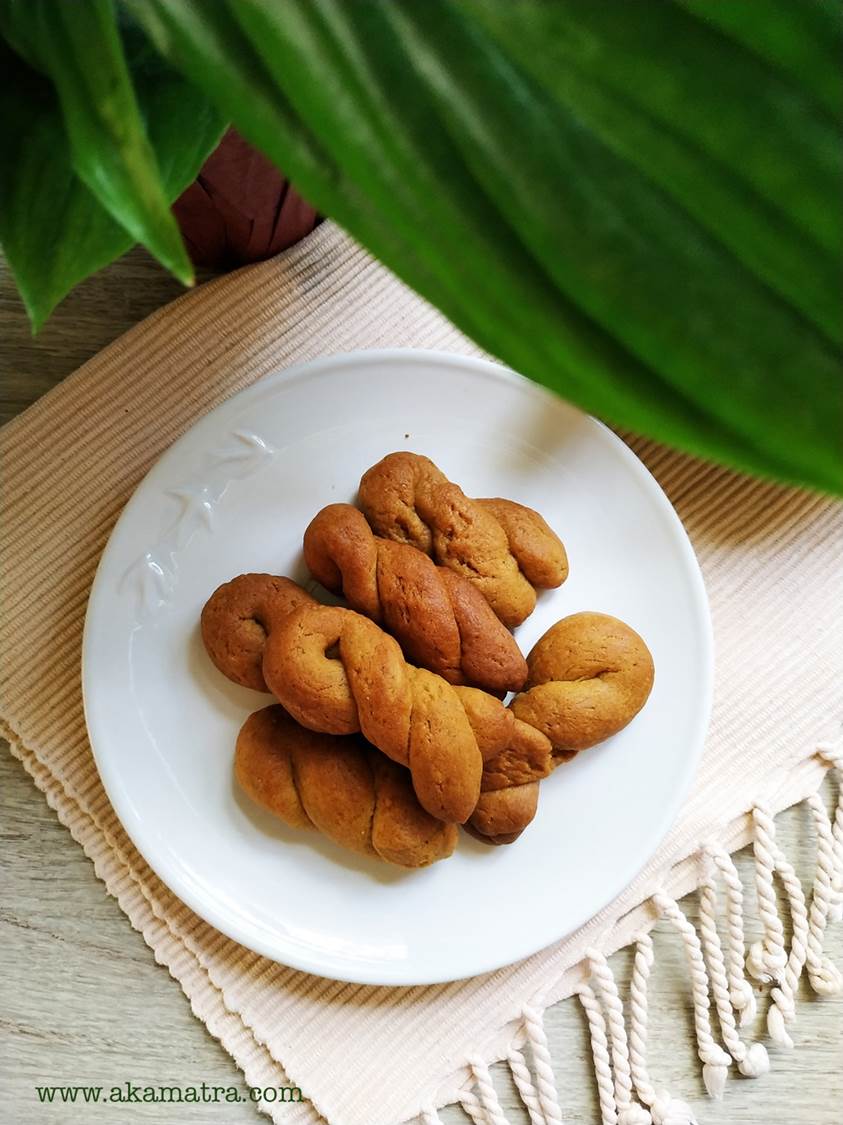 Another thing I like about these cookies is that they are crisp and they stay crisp for a long time if you store them in an airtight container. We don't want to give our daughter too many treats, so a batch of these cookies lasts for a couple of weeks every time.
Sugar-free vegan orange cookies
Ingredients:
1 cup organic olive oil
1 cup fresh orange juice
1 cup grape molasses
Orange zest from one orange
1 tbsp baking soda
1 tsp ground cinnamon
2 1/2-3 cups of flour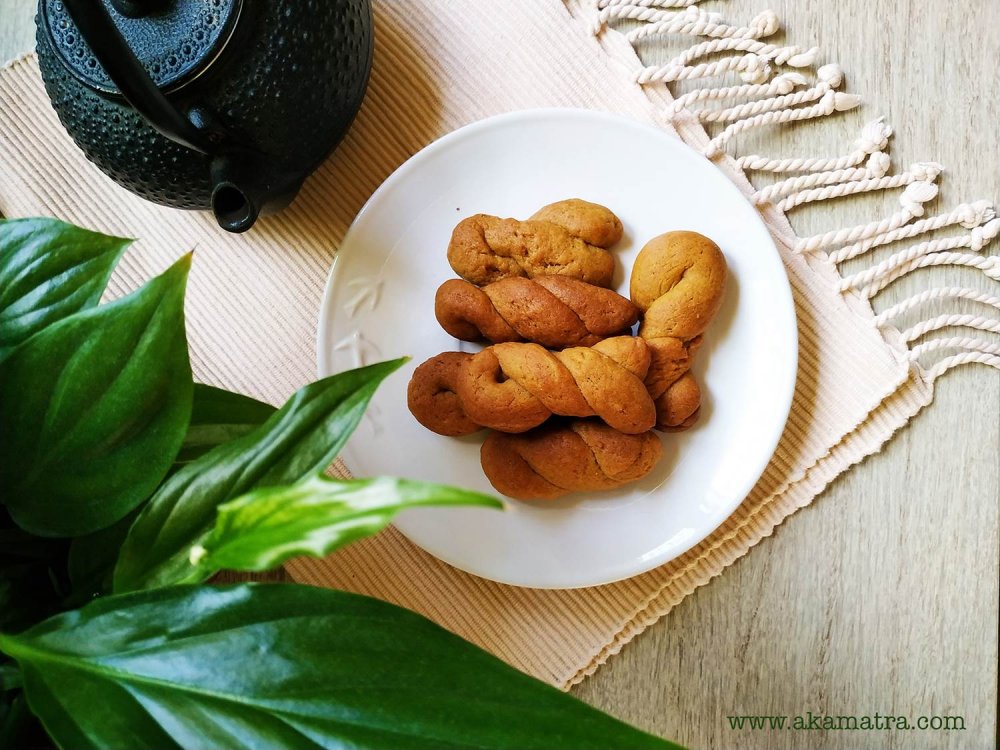 Sugar-free vegan orange cookies
Procedure:
In a mixing bowl combine the olive oil, orange juice and grape molasses. Stir to combine and add the orange zest. Stir in the baking soda and cinnamon and stir in slowly the flour. 
As you've noticed I didn't give an exact quantity of the flour because this depends on the type of flour you'll use. The end result should be an oily very soft dough that you can shape with your hands.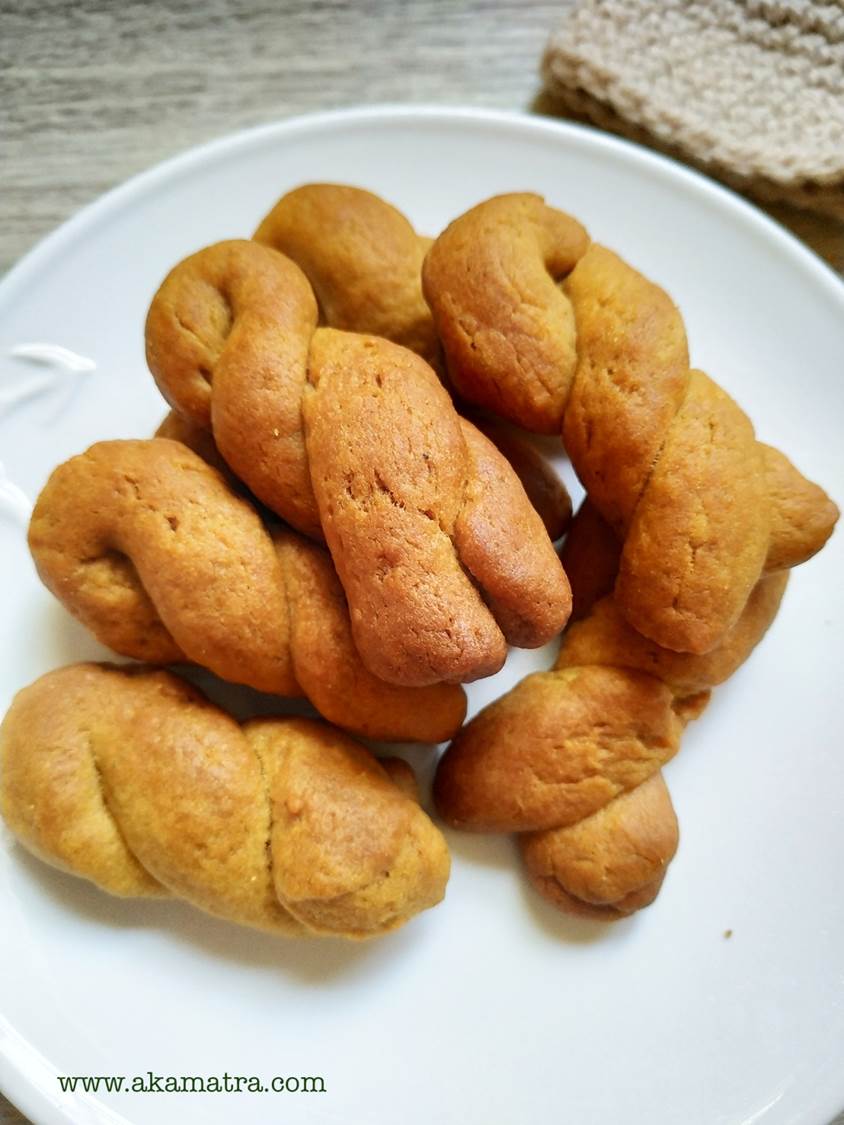 Take small pieces of the dough and in a clean surface create long cords. You can give them any shape you like, I always go with the fake braid like the ones pictured. However, I've decided to make these as party treats for my daughter's 3 year old birthday party in a couple of weeks and I am going to use cookie cutters to shape them as animals! They will be fun to make!
Place the cookies in a baking sheet you've covered with baking paper and place them in a pre-heated oven, at @180 Celcius for 12-14 minutes. 
Leave them to cool and enjoy with your tea, your coffee or milk!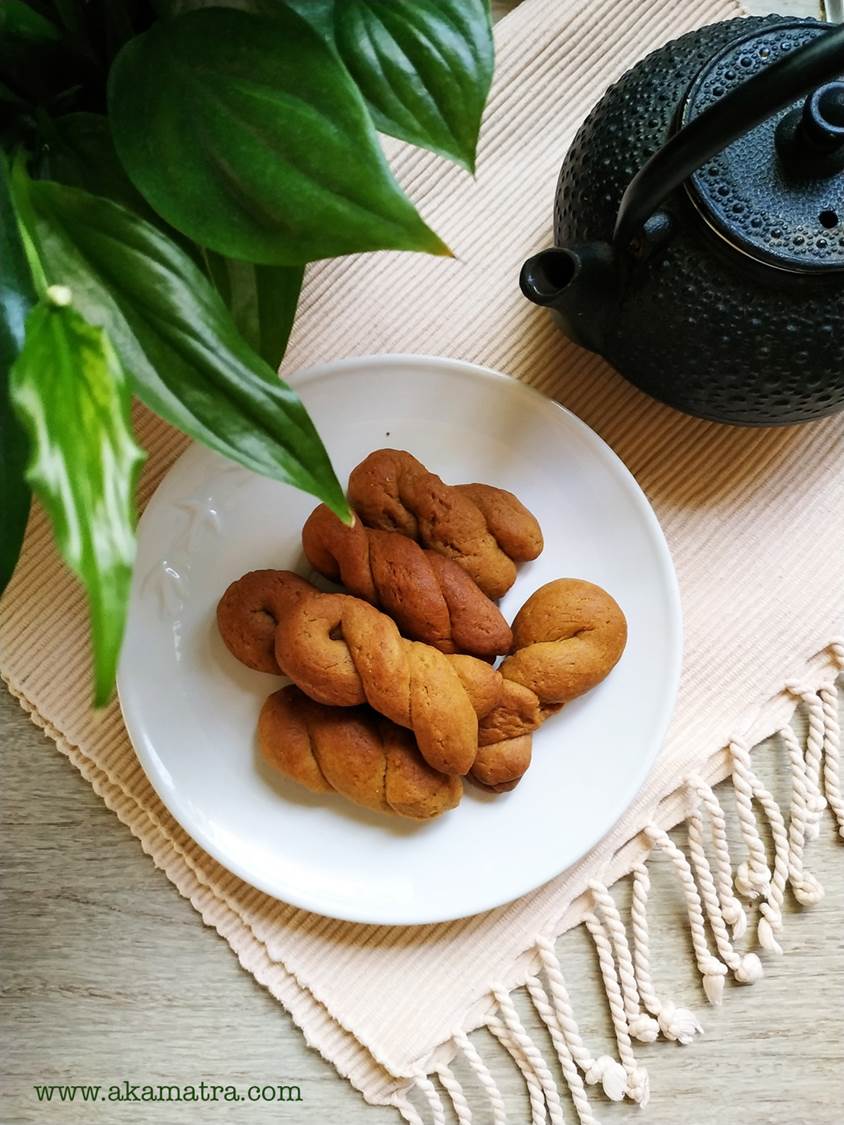 Sugar-free vegan orange cookies
Recipe notes:
- I don't like my cookies overly sweet so if you like them sweeter you can add some more molasses. This will result in having to use more flour too.
- I have made a batch using organic coconut sugar and they came out pretty great (though a bit too sweet for my taste).
- Make sure your cord is no more than 1cm roughtly in diameter in order for the cookies to turn out crisp. If you like them softer (sometimes small kids like them soft) make them thicker.
- Sometimes my mom also adds vanilla extract. I don't see the need (since there are no eggs used, thus no smell to cover) and I like them tasting more of orange than vanilla, but that's up to you.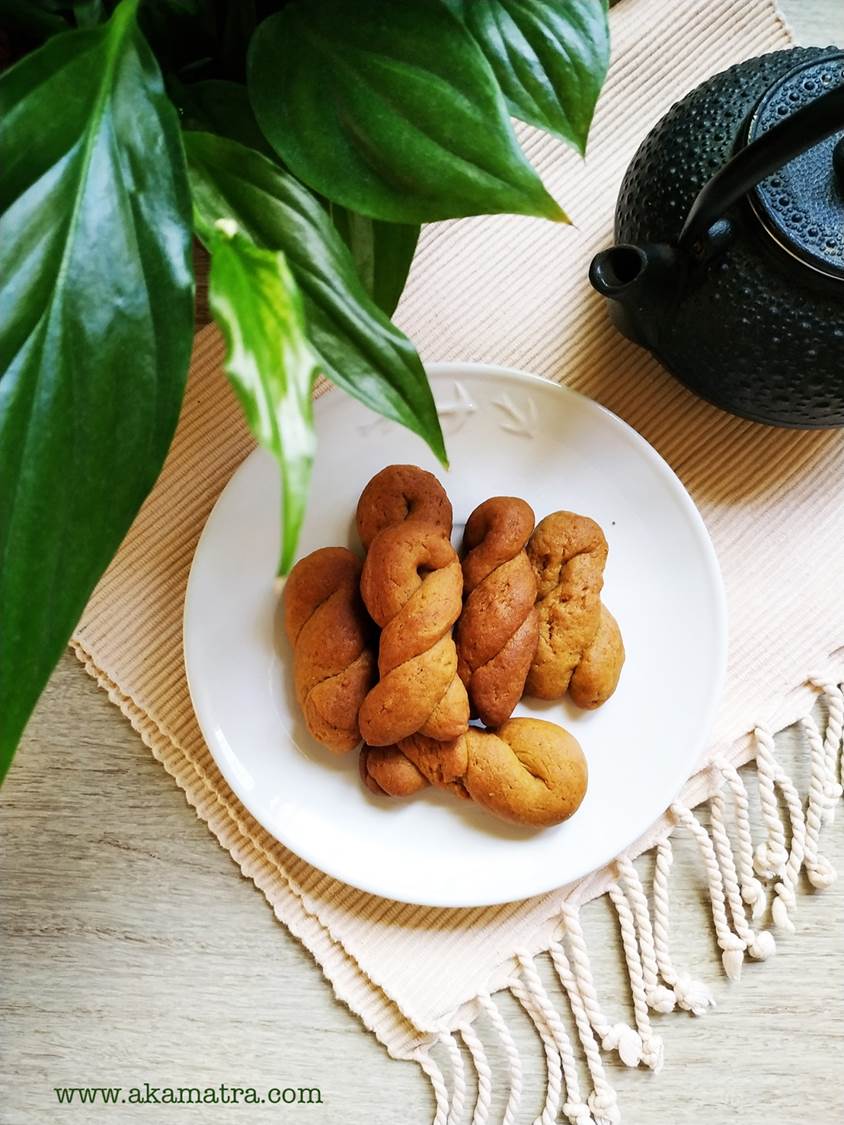 They make a great healthy snack/treat to take with you to the playground or when you are out and around!
What smell do you remember best from your childhood?