It's time for yet another book tour from my favorite mystery author Stewart Giles. I've read almost all books in the series and each time I enjoy them tremendously! Book 9 of the Detective Jasom Smith series is Venom.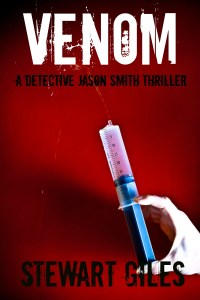 What's the book about
Still recovering from an accident, DS Jason Smith receives a strange phone call: 'I want to live.'  The number is unknown, and Jason puts it down to a hoax call.  While doing a favour for DCI Chalmers the phone call suddenly begins to make sense and Jason is once again on the trail of a psychopath.
Can Smith stop this maniac before more people die?  Who is it and why does he have Smith's number?  As the team struggle to find some kind of a lead Jason realises that it may not be his own life in danger this time but he is in danger of losing someone else he cares about.
This is a unique story that has a steadily increasing pace that continues to deliver all the way to the very last page.
THE SETTING
At the confluence of the River Ouse and Foss, York is the traditional county town of the historic county of Yorkshire. York Minster and a variety of cultural and sporting activities make it a popular tourist destination.
THE DETECTIVE
DS Jason Smith is an Australian who was sent to York to live with his Grandmother when his sister disappeared from a beach. He has suffered many losses in his short life and is now a dedicated detective. He is a bit of a loose cannon he has his own way of doing things that doesn't always mean following orders and procedures.  However, he does get results.
What I think of the book
This is a fast paced book as Stewart usually writes them. I was gripping my phone (I read it on my kindle app) and trying to refrain from bitting my nails! I loved it!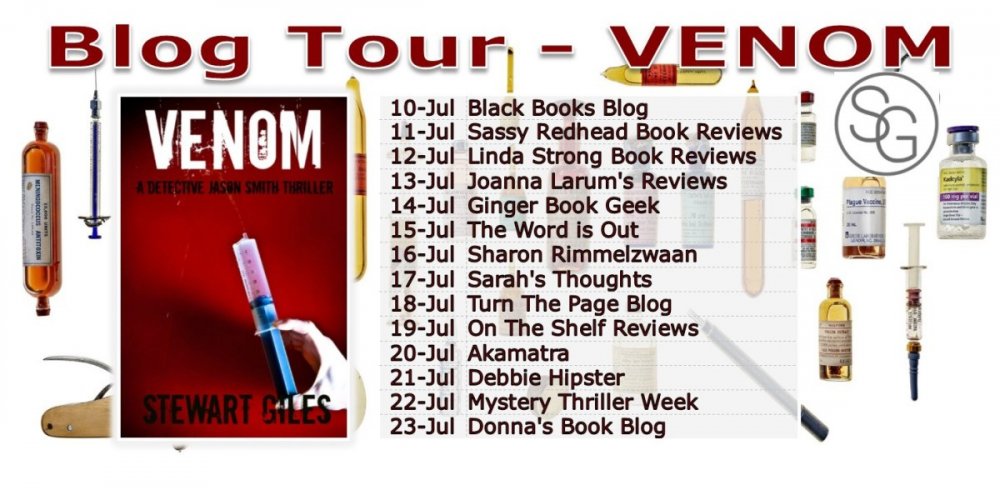 Stewart Giles – Author Bio
After reading English at 3 Universities and graduating from none of them, I set off travelling around the world with my wife, Ann, finally settling in South Africa, where we still live. In 2014 Ann dropped a rather large speaker on my head and I came up with the idea for a detective series. DS Jason Smith was born. Smith, the first in the series was finished a few months later. 3 years and 8 DS Smith books later, Joffe Books wondered if I would be interested in working with them. As a self-published author, I agreed. However, we decided on a new series – the DC Harriet Taylor Cornwall series.
The Beekeeper was published and soon hit the number one spot in Australia. The second in the series, The Perfect Murder did just as well. I continued to self-publish the Smith series and Unworthy hit the shelves in 2018 with amazing results.  I therefore made the decision to self-publish The Backpacker which is book 3 in the Detective Harriet Taylor series which was published in July 2018.
After The Backpacker I had an idea for a totally new start to a series – a collaboration between the Smith and Harriet thrillers and The Enigma was born. It brings together the broody, enigmatic Jason Smith and the more level-headed Harriet Taylor. Miranda is something totally different. A stand-alone psychological thriller, it is a real departure from anything else I've written before.