I grew up eating homemade french fries. Then they became illegal. Well, ok not illegal, but they were labeled unhealthy. I stopped eating homemade french fries when I moved out of my childhood home to study in another city. I never bothered making french fries as a student. I still loved them though. Then, in the restaurant where I used to wait tables - while studying for my PhD - a cook made a dish with sweet potatoes. I was hooked! I never looked back to french fries when I had the choice of baked sweet potatoes! I use them in a lot of my recipes and the other day I came up with a four ingredients vegan pot roast that tasted so good, it deserves it's own recipe on the blog!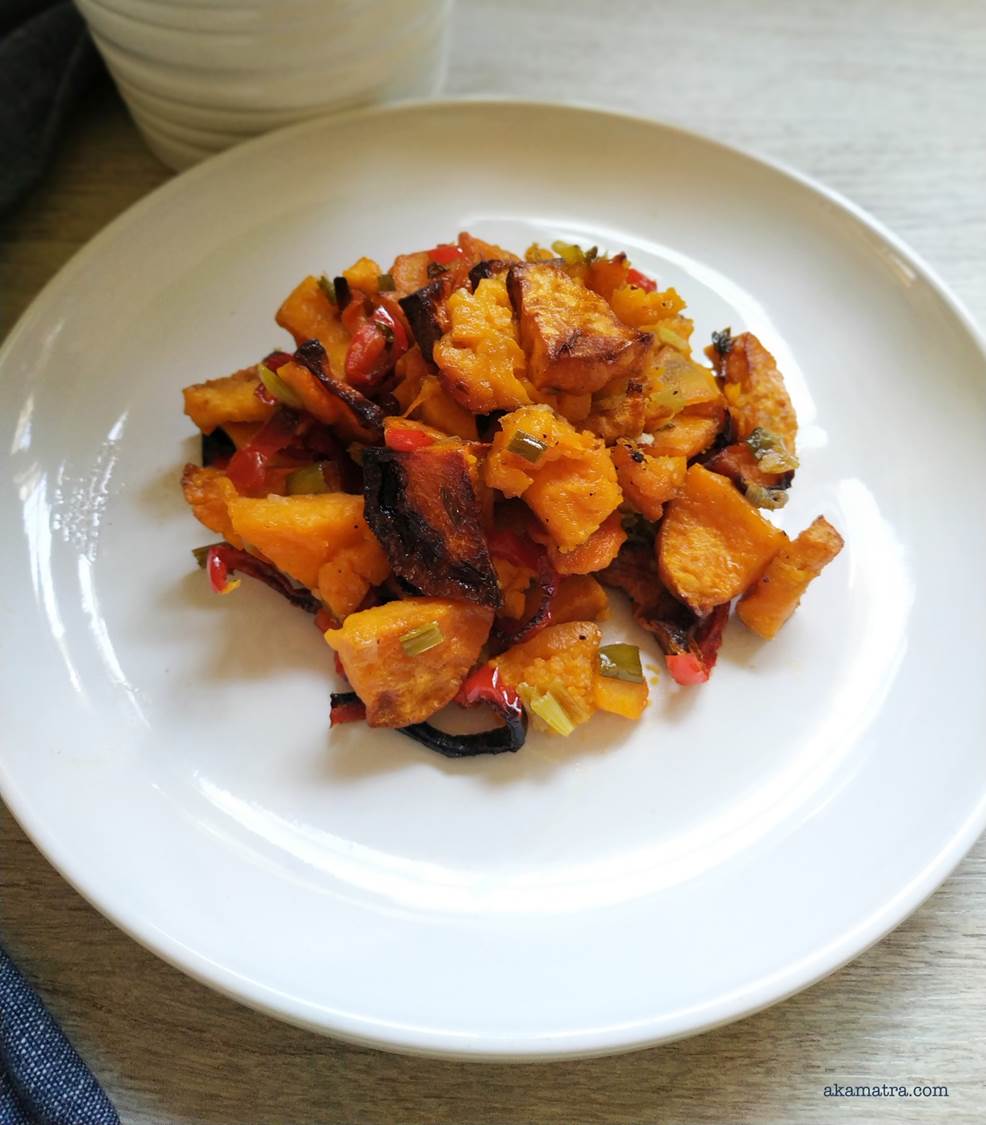 Sweet potatoes are NOT potatoes! Read that again! They are actually another species of root vegetables that don't belong in the same family as potatoes. However, both the bindweed family that sweet potatoes belong to, and the nightshade family that the potatoes belong to, are in the same taxonomic order. Confused much? No need to worry. What you should probably know is that sweet potatoes are very rich in b-carotene and vitamin A and they are a great source of fiber!
They also taste amazing! I've used them in lentil soup, I put them instead (or with) potatos in my slow cooker pumpkin soup and just plain jacket in the oven! I still haven't found a way to eat them that I don't like!
Four ingredients vegan pot roast
The other day I was in a hurry to make lunch and decided to throw some things in the oven. The result was so delicious I've made it again twice since! 
Ingredients
1 large sweet potato
1 large carot
3 spring onions
1 red pepper 
1 cup of water
2 tbs of extra virgin olive oil
Pepper to taste
Four ingredients vegan pot roast
Procedure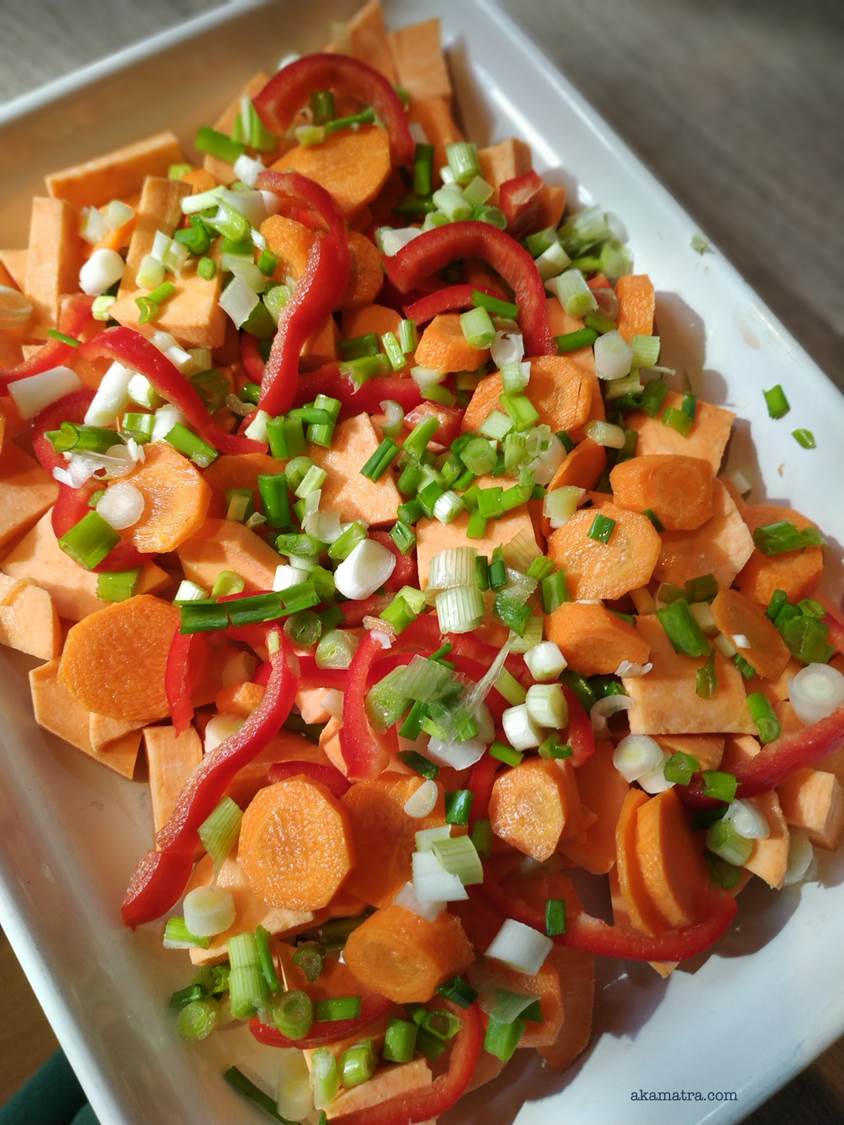 It's really simple! Clean and cut the sweet potatoes in cubes. I usually don't peel the sweet potatoes because I buy organic but feel free to peel them if you don't. 
Cut the carot, red pepper and spring onions.
Place the veggies in an oven safe pot.
Add a cup of water and the olive oil.
Roast in the over for 35-40 minutes at 160oC or until the veggies are soft.
Use pepper and salt (optional) and serve hot!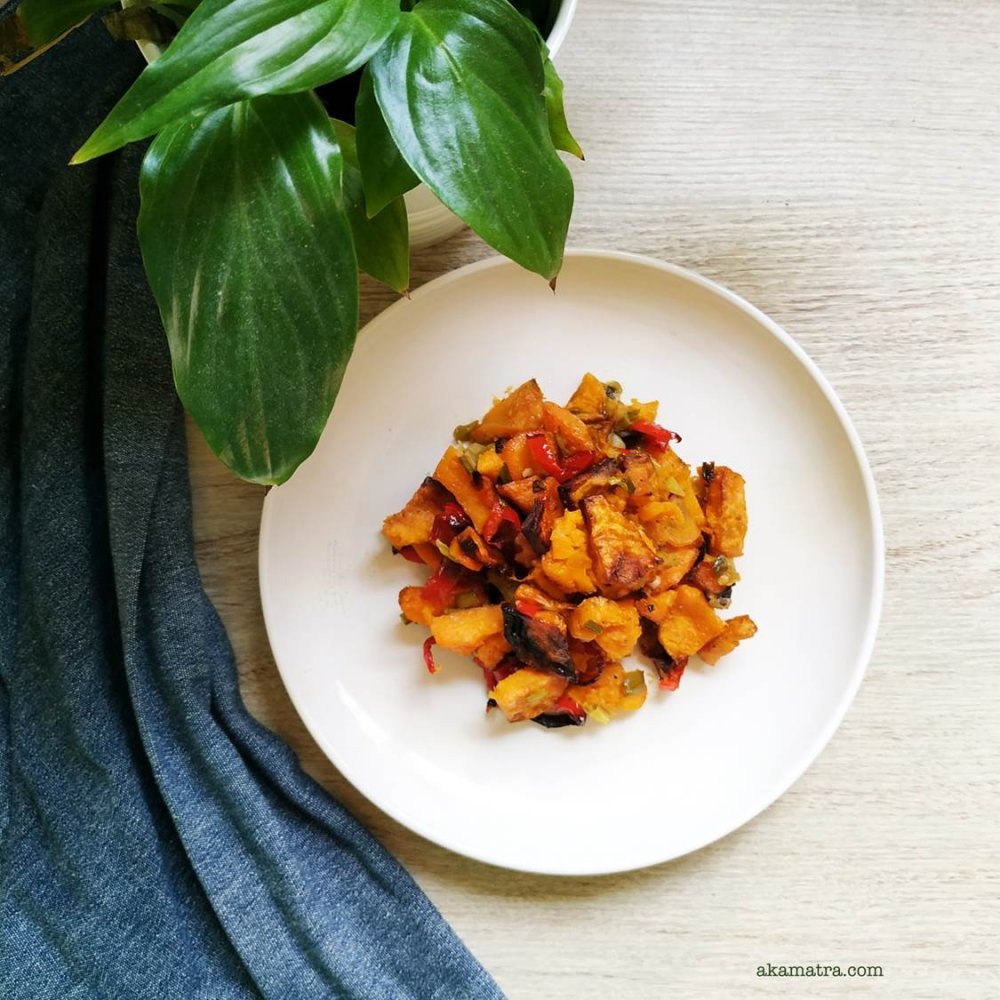 This has become my go-to lunch and dinner dish when I don't have time to prepare something else! It's filling and tasty and filled with fiber and anti-oxidants!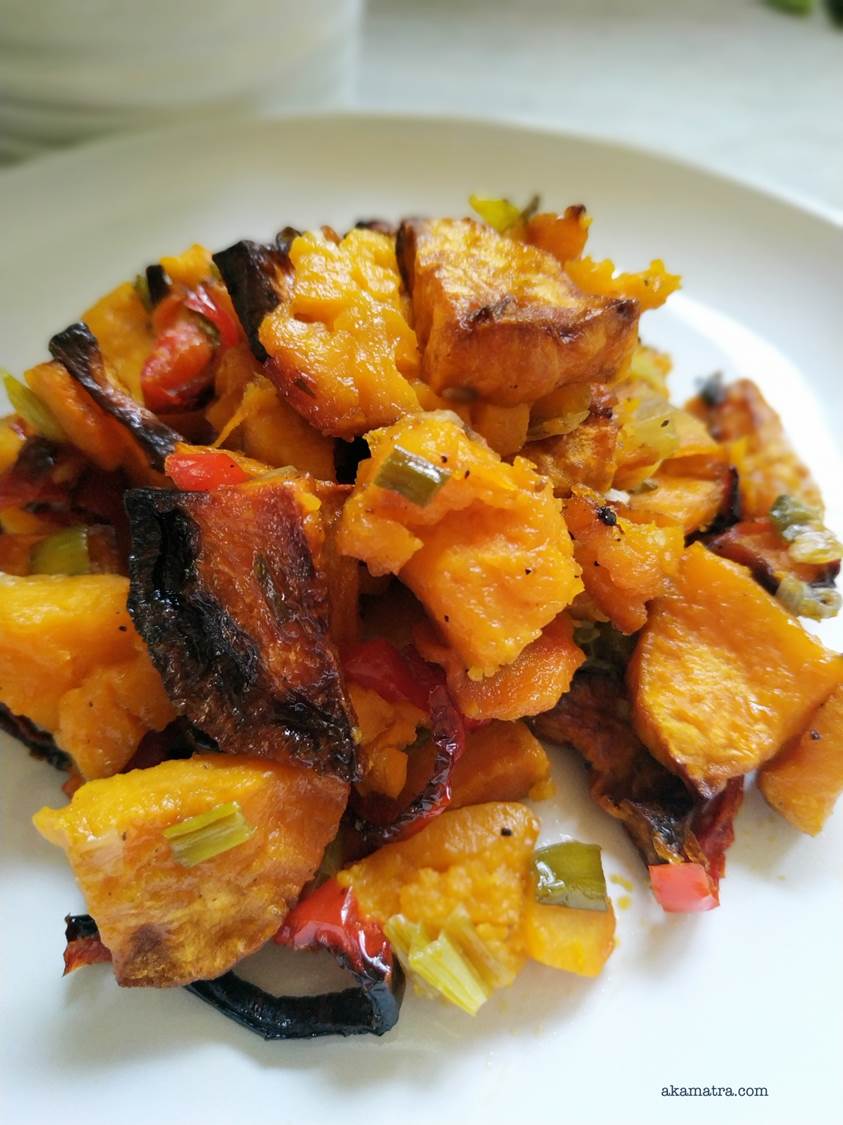 Four ingredients vegan pot roast
So, tell me, are you team sweet potato or team french fries?