I've been in a creative coma for almost 2.5 months and it took a pandemic to help me snap out of it! With a lot of time on my hands and some great materials too, I am slowly picking up the pace and throwing myself on the craft race again! This time, I got an itch to try macrame so I thought I show you a very easy and affordable way to make your own wedding decoration! When all this crazyness stops, life will go on and money will be short, so if you are thinking of getting married, here's a DIY wedding wall hanging for you to make while you practice social distancing.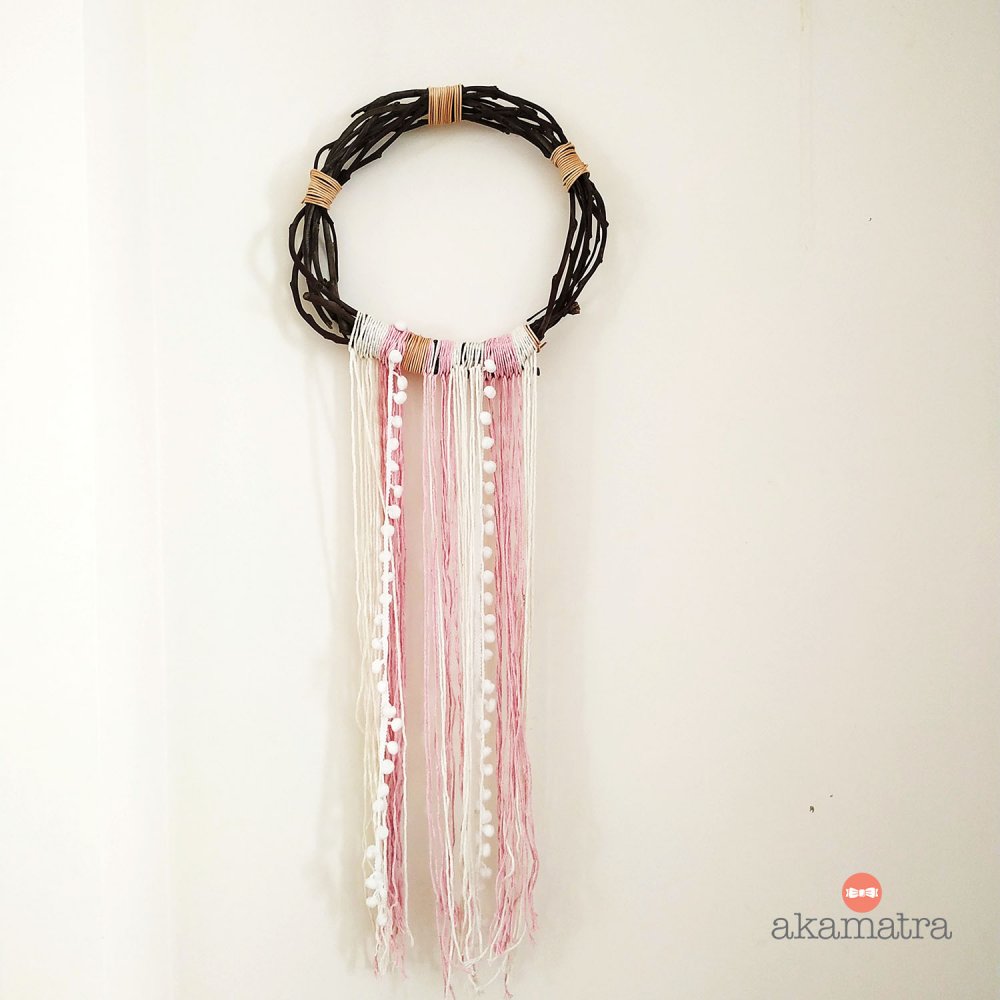 Of cource this works fine as a romantic wall hanging for a nursery or kid's room too. You can customize it with your favorite yarn and ribbon colors.
DIY wedding wall hanging
Supplies
7-8 meters of leather cord in natural color
2 meters of pom pom fringe
~30 meters of white cotton yarn
~ 25 meters of pink cotton yarn
scissors
DIY wedding wall hanging
Procedure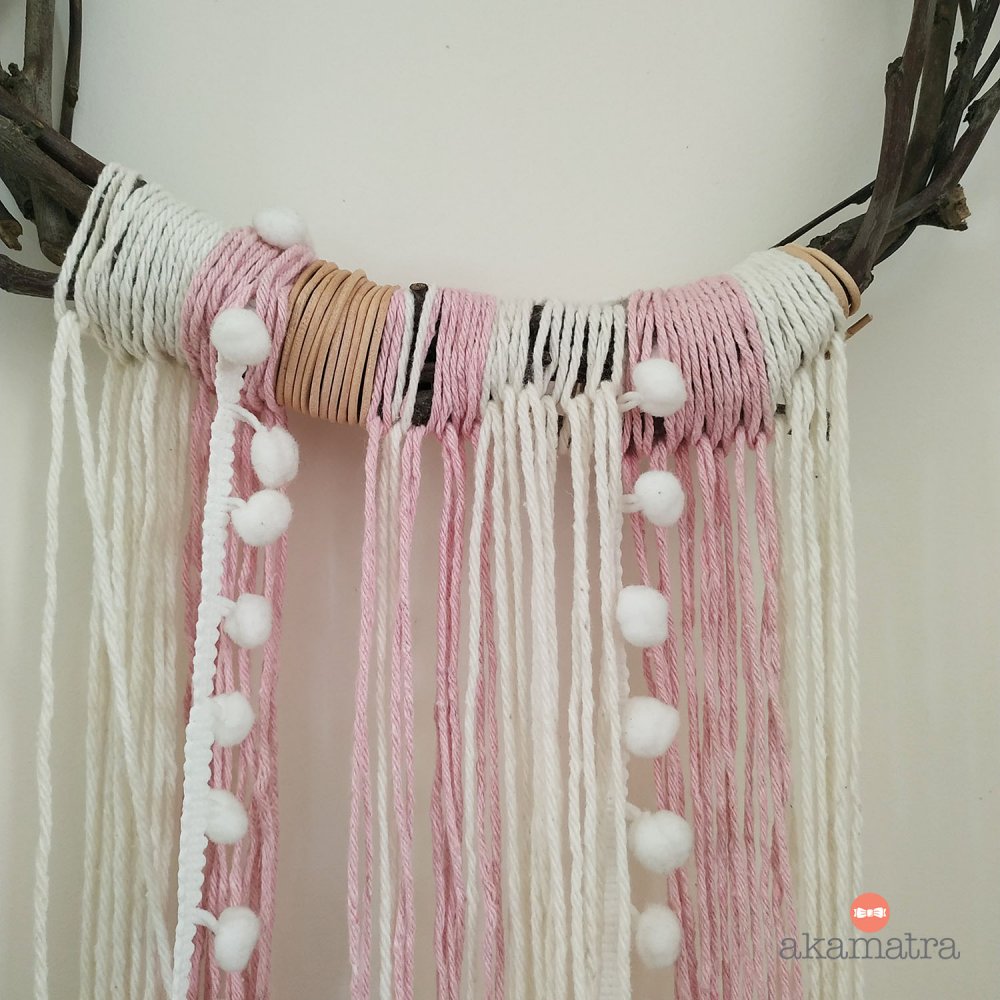 The procedure is pretty easy! 
First, cut the leather cords into 4 pieces. Then wrap each piece around the wreath into 4 different places and secure each piece with a knot in the back.
Then cut your yarn into pieces of approximately 3.5 - 4 meters and place them on the ring. You are just going to make a simple macrame knot to secure the yarn. 
There is not a specific sequence of colors I used. I just used white yarn first, then some pom pom fringe and then pink yarn and then I just went on and on until the lower half of the wreath was covered.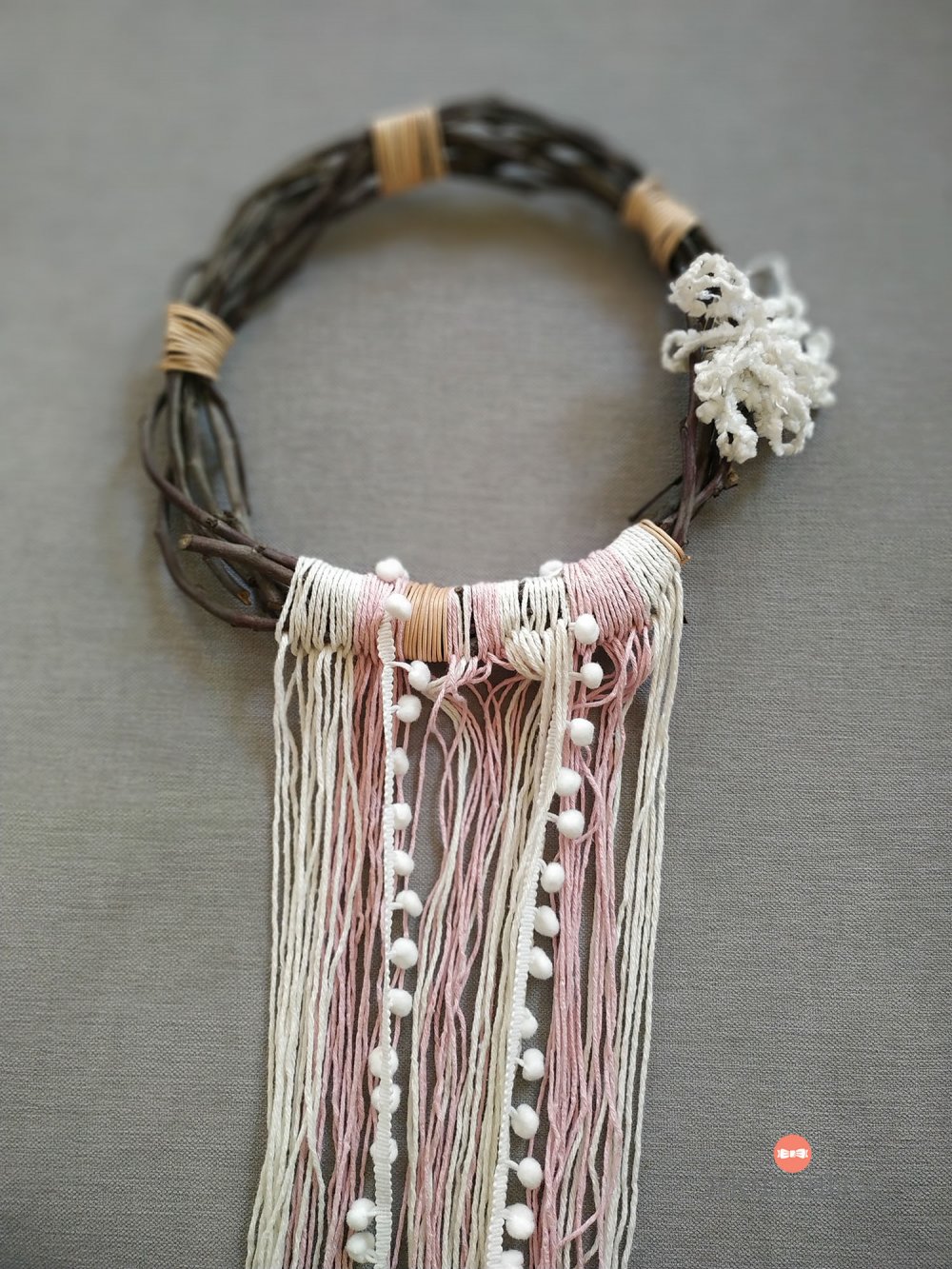 I then added an (optional) fluffly pom pom I had laying around.
And that's it!
It's easy, really affordable and romantic! Everything you need for a cute and low cost wedding decor!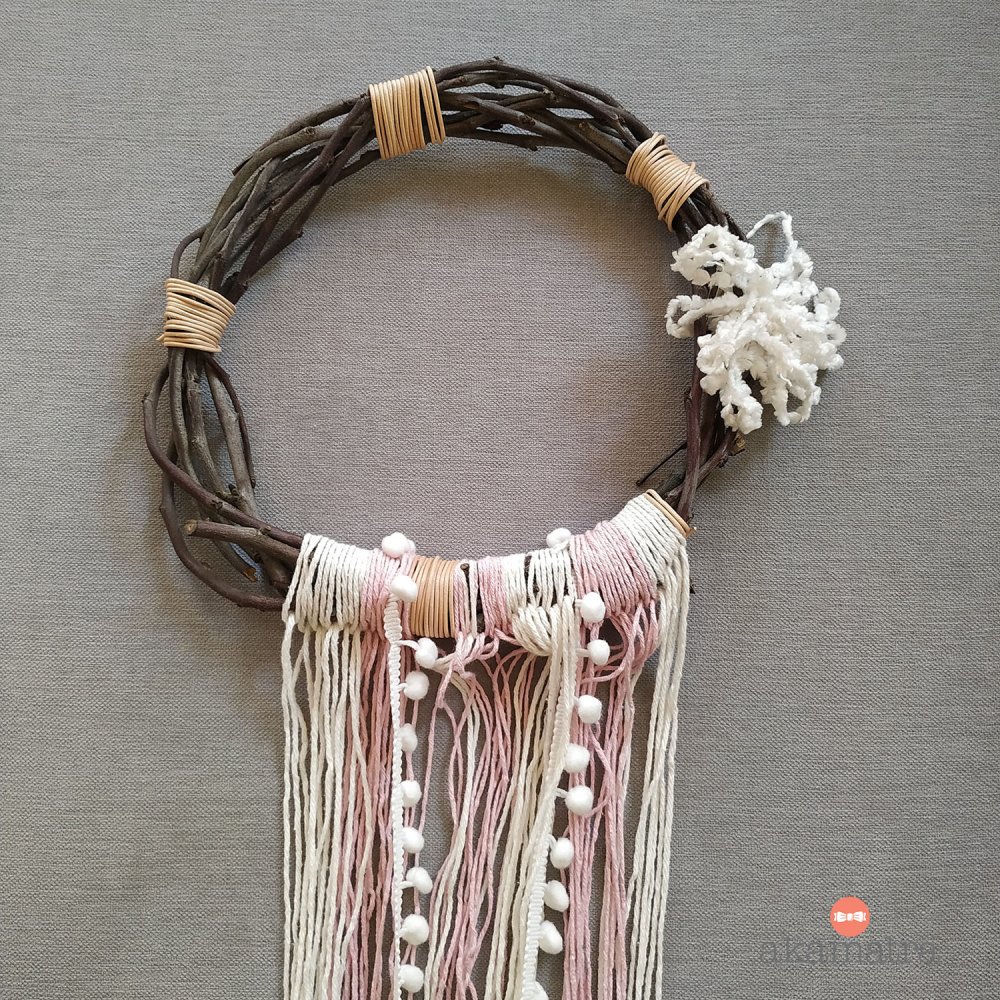 DIY wedding wall hanging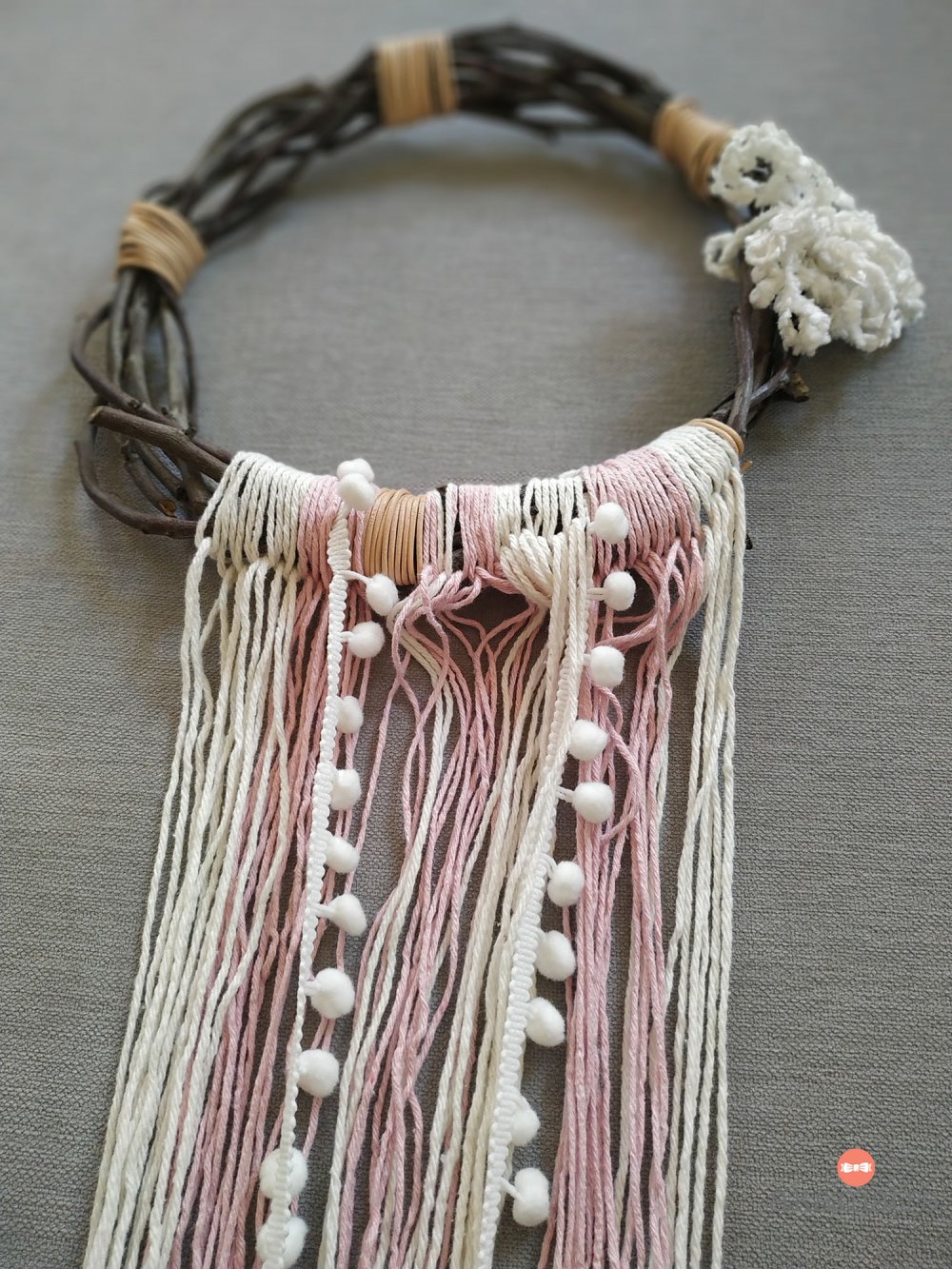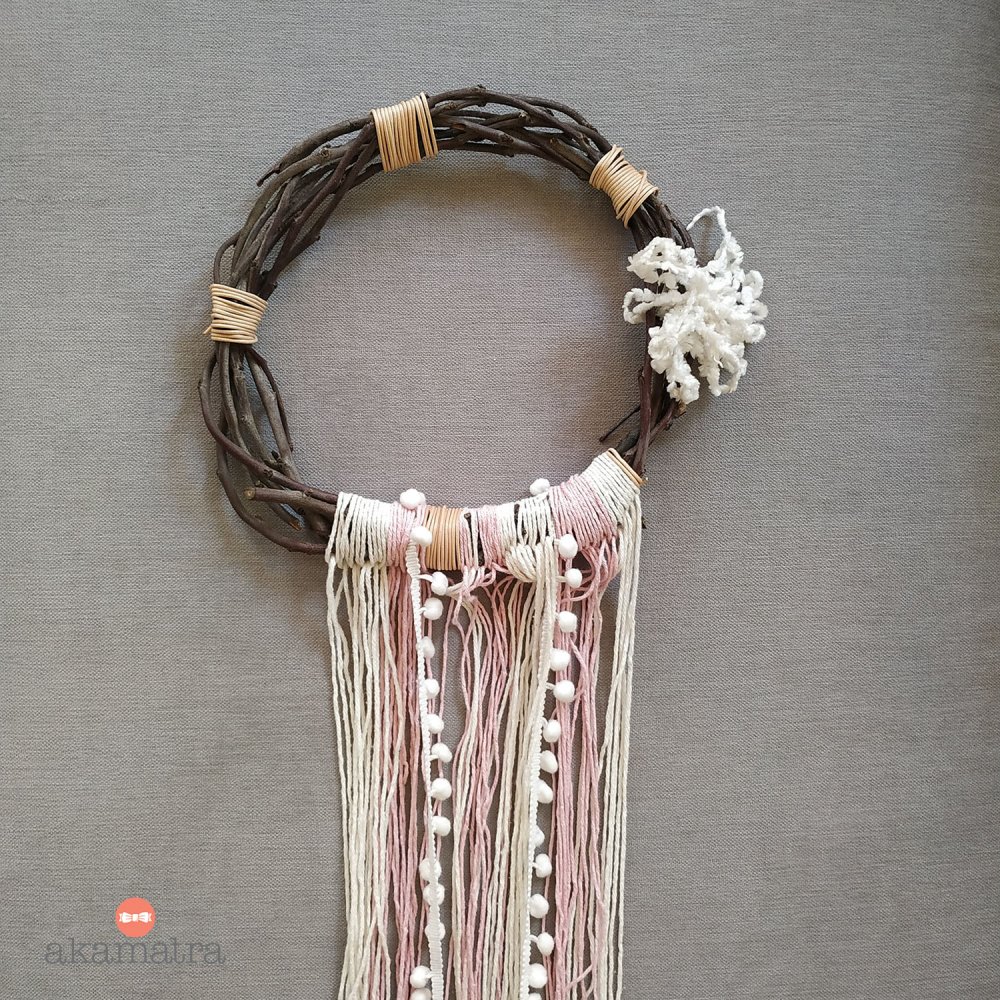 I made this in under 30 minutes. And as I've said above, if you use the colors of your choice you can turn this into a wall hanging for any room or occasion you want!
Cool right?