Last month I got a very nice surprise in the mail! My friends from KnitPro had sent me a J'adore set of cubic knitting needles! It was love at first sight but I didn't have much time to test them out. I finally took them for a spin last week and made one of my headbands. I decided you need to know more about this set so here is my review for the KnitPro J'adore set of circular needles.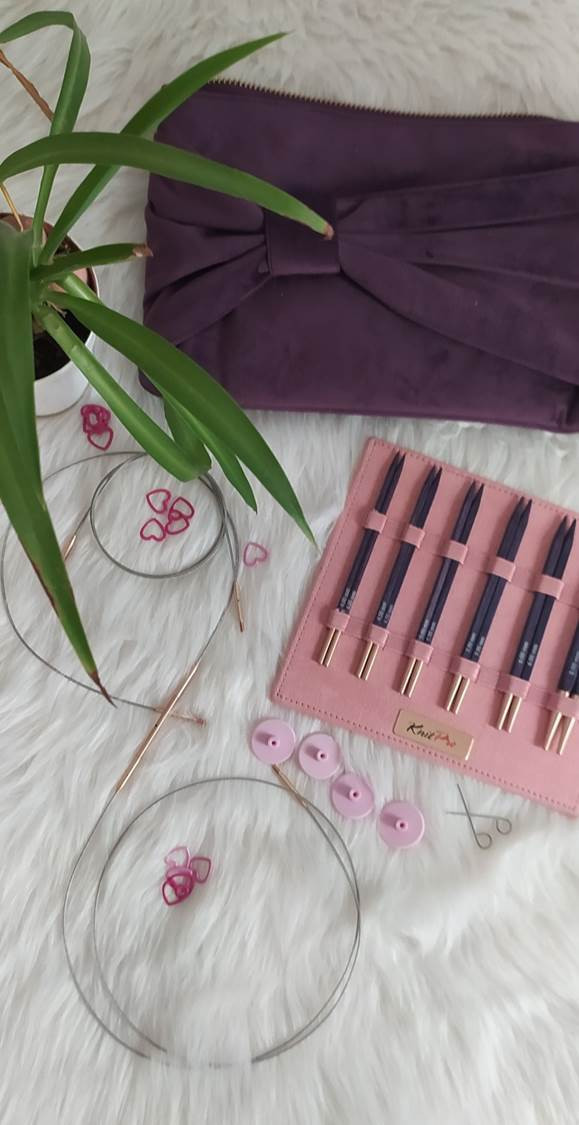 Disclaimer: This was a gift, the post is not sponsored, all opinions are my own and totally unbiased.
Review on J'adore set
Ok so first off, the set screams of luxury! The whole thing is wrapped up in a nice cardboard case and once you open it you find a wonderful velvet  case/wristlet in a rich purple color. The case itself can (and hopefully will) be used as a wristlet for a night out! 
Then you open the case and wish you could live without sleep so you can knit all day and all night!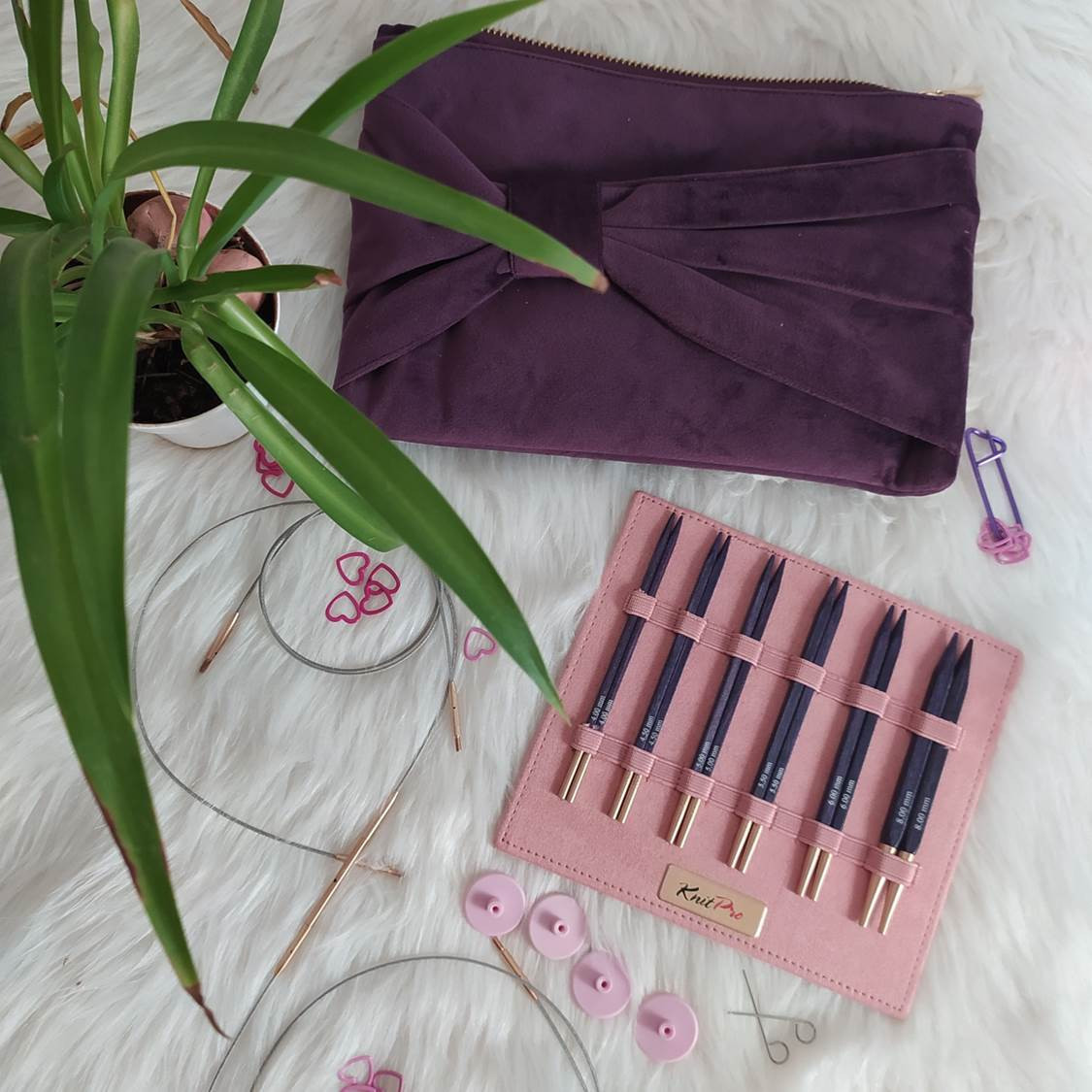 The set includes 6 different needle sizes, namely 4.0mm, 4.5mm, 5.0mm, 5.5mm, 6.0mm and 8.0mm. That's a nice range for worsted weight and thicker yarns. The needles are cubic and while I was a bit skeptical at first, after using them I have to say that they rock! They are lightweight and comfortable and the stiches are easily created. That means that they don't catch or slip and the knitting experience is wonderful!
Review on J'adore set

Their shape is ergonomical and when can be used by people with joint problems since it requires less strength to get a better grip. They have lasered printed their sizes on the side of the metal connector (in American sizes) AND on the wood of the needles (in mm).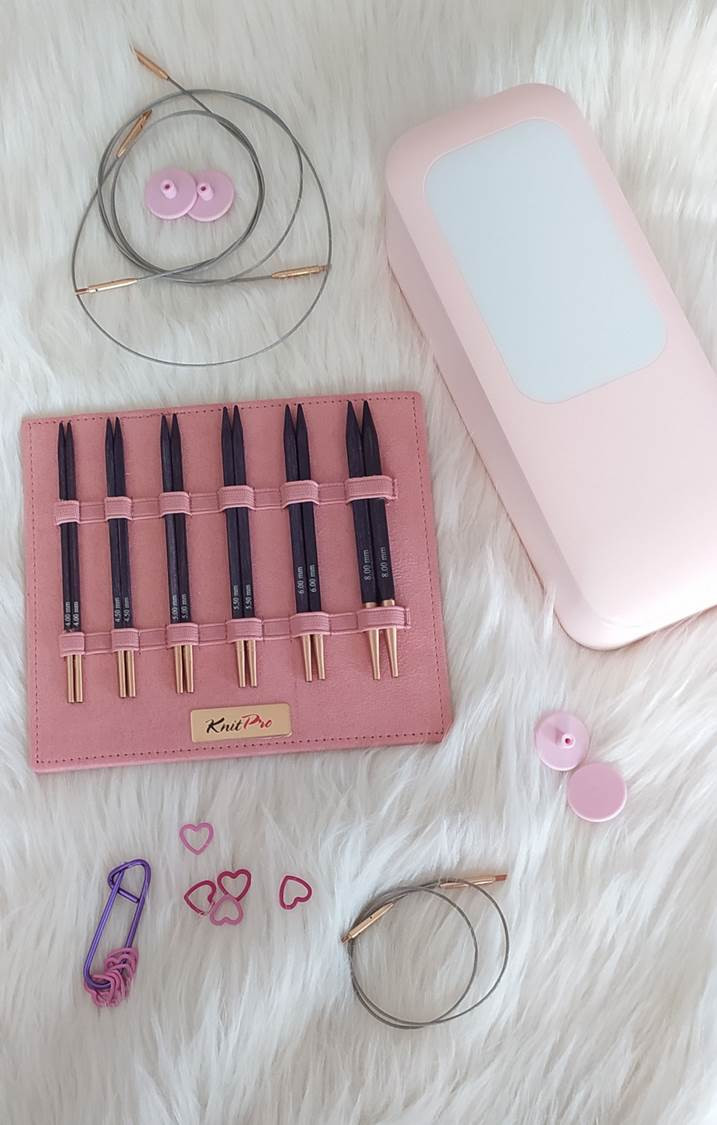 The set includes three memory free cables of 60cm, 80cm and 100cm length. There is also a metal cable connector which might as well be the best thing since sliced bread! I mean how freaking usefull is this little piece of metal when you are knitting a size XL top for yourself, you want to try it on as you go and your cable is not long enough? Have you been there? Well, now with this little thingy I can create a bigger cable and save myself the time of
casting off to scrap yarn each time I need to try on my makes!
Lastly, there are 20 cute heart shaped stitch markers, a safety/auxiliary pin, 2 cable keys and 4 end stoppers. Everything is color matched with makes is super cute and easy to spot!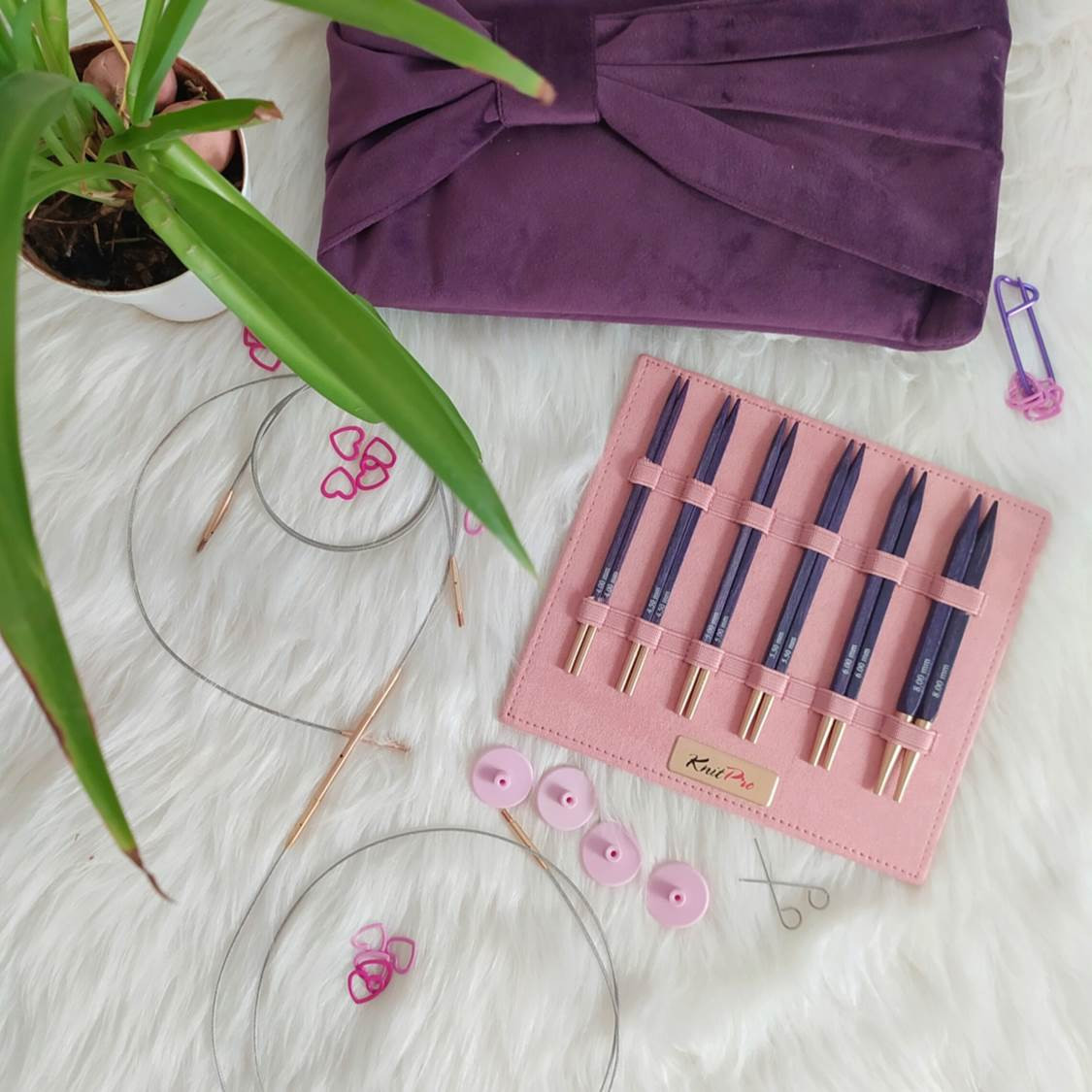 Review on J'adore set
What I loved more about this set was the easy with which I could knit complicated stitches. The needles are a dream to work with and I can't wait to cast on a new project for the coming fall!
All in all this is a great way to say I love you to a knitter! A nice gift for mom's day, a nice treat to yourself and a form of self care!