The Lost Brother by Gretta Mulrooney - Book Review
I haven't done one of these book reviews in a while. I missed it though, I love to read new genres and authors and catch up with old favorites too! Today I am presenting you with the gripping mystery The Lost Brother by Gretta Mulrooney which you can find HERE. This is actually the tenth book in the Tyrone Swift Detective Series but the books work perfectly as stand alones.
What the book is about

You stare hard at the man in the photo, you're sure that's your brother. But he's been dead for years . . . hasn't he?

Steve Buckley was just four years old when he was told his two-year-old little brother Zac had died. Baby Zac's distinctive strawberry-shaped birthmark and the missing little finger on his left hand are some of Steve's only lasting memories of him.

Now years later, Steve stumbles across a photo of a man with the exact same birthmark and missing left finger. He's also the same age that Zac would have been — could this mysterious man possibly be his lost brother?

Detective Tyrone Swift is called to investigate. But with Steve and Zac's mother now dead and their father long gone, there's few clues left for Swift to go on.

All the evidence suggests Zac died as a young child, but Steve is convinced that this man is his brother.

It's up to Swift to find the truth, no matter the cost . . .


THE DETECTIVE
Tyrone Swift is an ex-police detective who now works privately. He's survived a stabbing and his fiancée running off with another man. Swift's personal life is complicated, to say the least.
The Lost Brother by Gretta Mulrooney - Book Review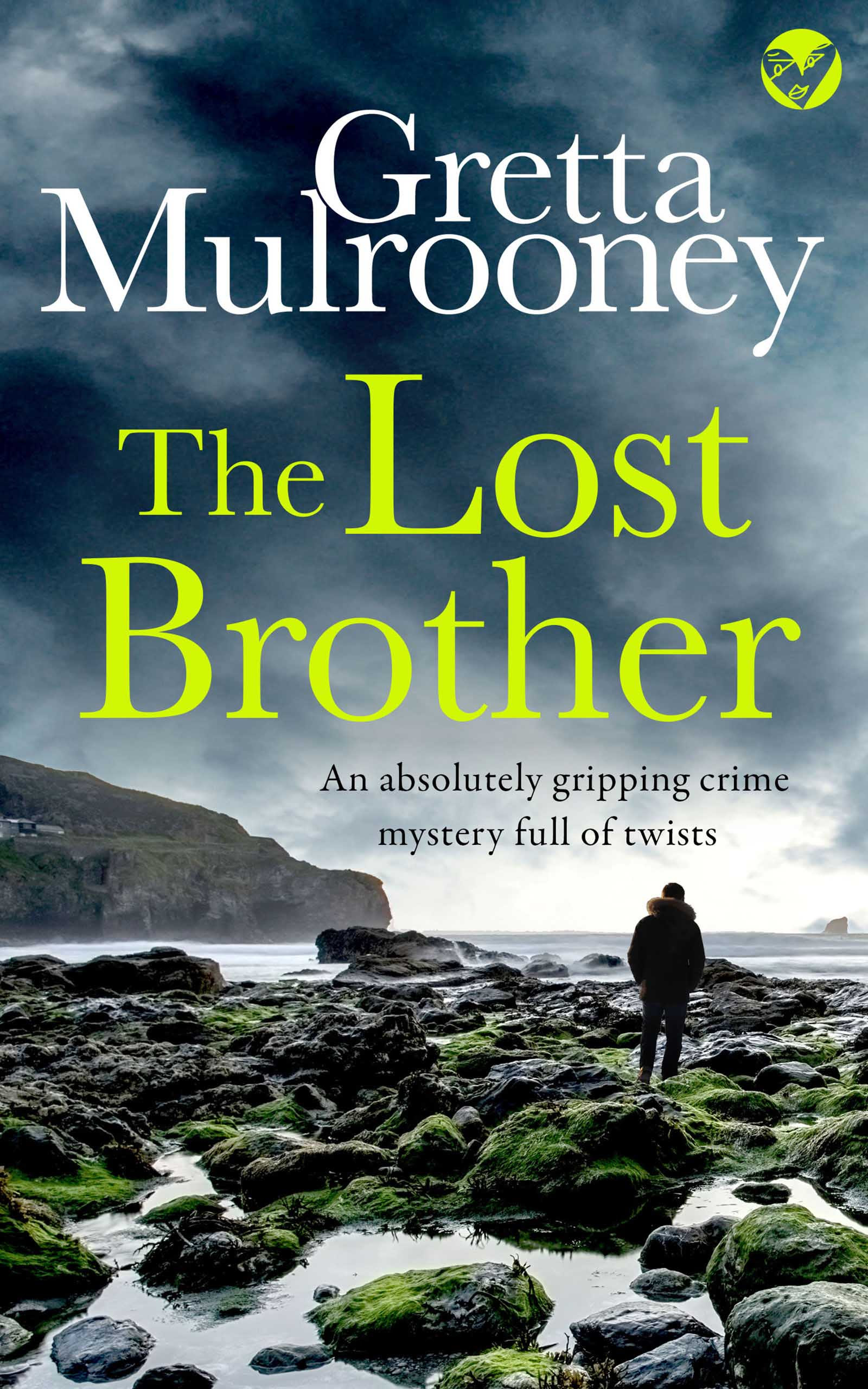 The Lost Brother by Gretta Mulrooney - Book Review
 I really enjoyed this book and the twists and turns it took. It was my first time reading a book in these series and I look forward to reading more about Swift, he's very interesting!
Perfect for fans of Joy Ellis, Tana French, Val McDermid, Robert Galbraith, Ann Cleeves, Jane Adams and Elly Griffiths.
READERS LOVE GRETTA MULROONEY:
⭐⭐⭐⭐⭐ "LOVED this book as I have the whole series." Elaine N.
⭐⭐⭐⭐⭐ "A superb character along with equally superb story lines and an additional cast. Highly
recommended." Iain M.
⭐⭐⭐⭐⭐ "Ty is a great protagonist who leaps from the page. . . I thoroughly enjoyed this." Tracy W.
⭐⭐⭐⭐⭐ "I found it insidiously addictive." Elaine T.
⭐⭐⭐⭐⭐ "An excellent, gripping and well-plotted mystery." Anna M.
⭐⭐⭐⭐⭐ "Another Gretta Mulrooney masterpiece." Michelle D.
⭐⭐⭐⭐⭐ "A mind-blowing, gripping and completely engrossing mystery." The Book Decoder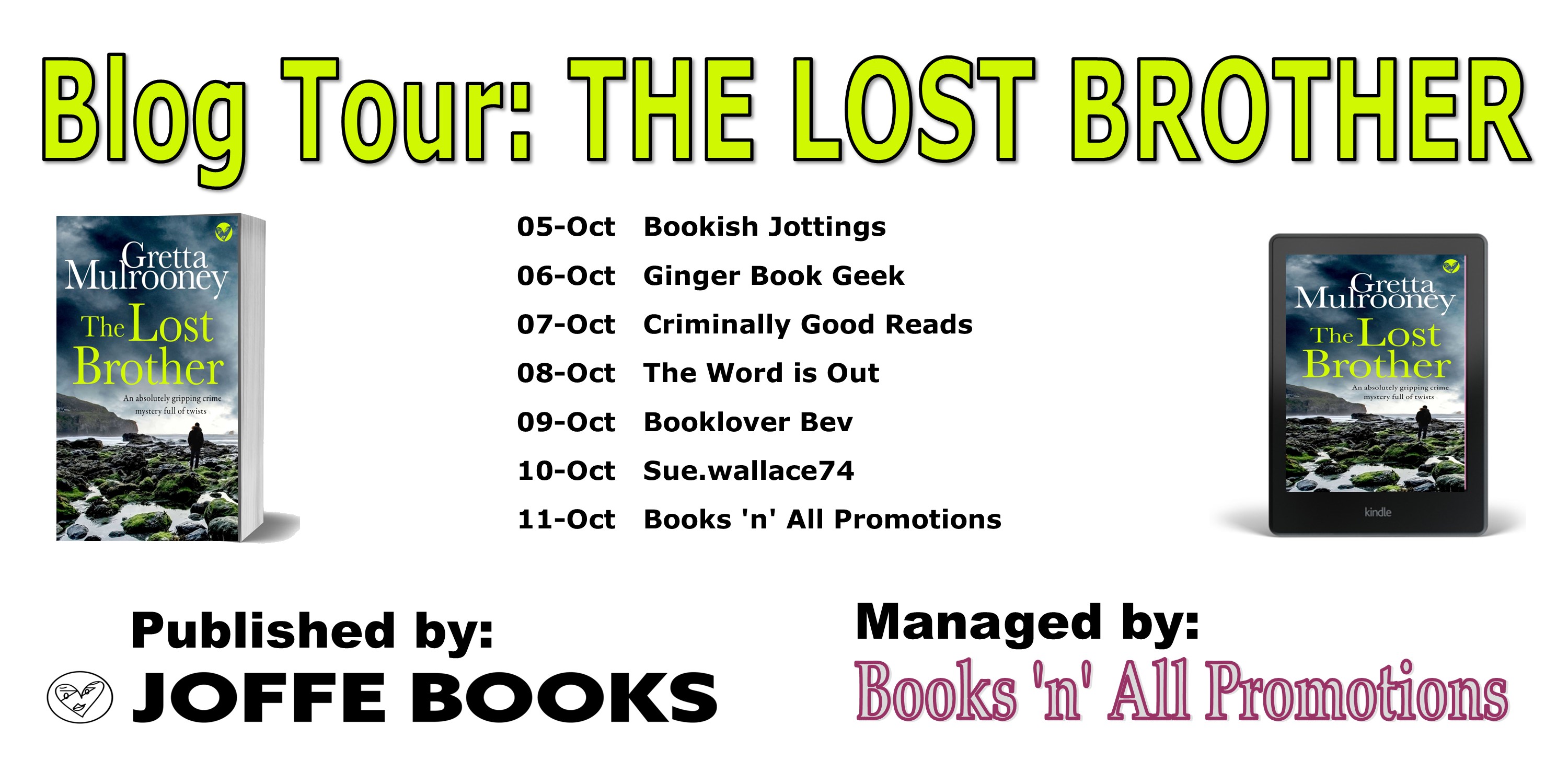 ALSO BY GRETTA MULROONEY
THE TYRONE SWIFT DETECTIVE SERIES
Book 1: THE LADY VANISHED
Book 2: BLOOD SECRETS
Book 3: TWO LOVERS, SIX DEATHS
Book 4: WATCHING YOU
Book 5: LOW LAKE
Book 6: YOUR LAST LIE
Book 7: HER LOST SISTER
Book 8: MURDER IN PEMBROKESHIRE
Book 9: DEATH BY THE THAMES
Book 10: THE LOST BROTHER
DETECTIVE INSPECTOR SIV DRUMMOND SERIES
Book 1: THESE LITTLE LIES
Book 2: NEVER CAME HOME
Book 3: MURDER IN MALLOW COTTAGE
Book 4: MURDER BY THE SHORE
Gretta Mulrooney– Author Bio
Gretta Mulrooney was born in London of Irish parents and did an English degree in Derry. She has been published for over twenty-five years; children's books, short stories, literary fiction which won critical acclaim and crime fiction. She has also written for the BBC and Radio Four. Gretta has always been an avid reader of crime fiction and decided, in retirement, to turn to crime. She has written nine novels featuring a London based private detective, Tyrone Swift. She has also started a new police-based series featuring DI Siv Drummond, set in the fictional Sussex town of Berminster.