As a person who finds solace and tranquility when knitting, one of my mottos has been "knitting is my yoga". In reality, knitting is relaxing, calming and a way of meditation. That's why I was very excited when KnitPro launched their Mindful Collection of knitting needles and accessories. This collection is designed to help knitters reach their path of mindful meditation. Read on to find out what my experience has been since I have been knitting with the Mindful Collection since last summer.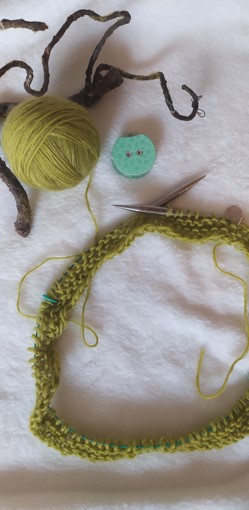 So, let's start from the top. I received my Mindful Collection that included a gorgeous bag filled with the needles and accessories from the collection. I was blessed to get this as a gift from KnitPro in return to my honest opinion (which I always give anyway). The bag contained the Gratitude Set, along with many gorgeous accessories like a tape measure with a push button, made of teal wood, a set of darning needles made form high density laminated wood in a gorgeous wooden cylinder case, sterling silver plated chakra stitch markers, a very useful row counter, a bag of plastic stitch markers in different sizes, a set of single pointed needles, a set of double pointed needles and a skein of teal yarn. You can peak them all here in the video I made.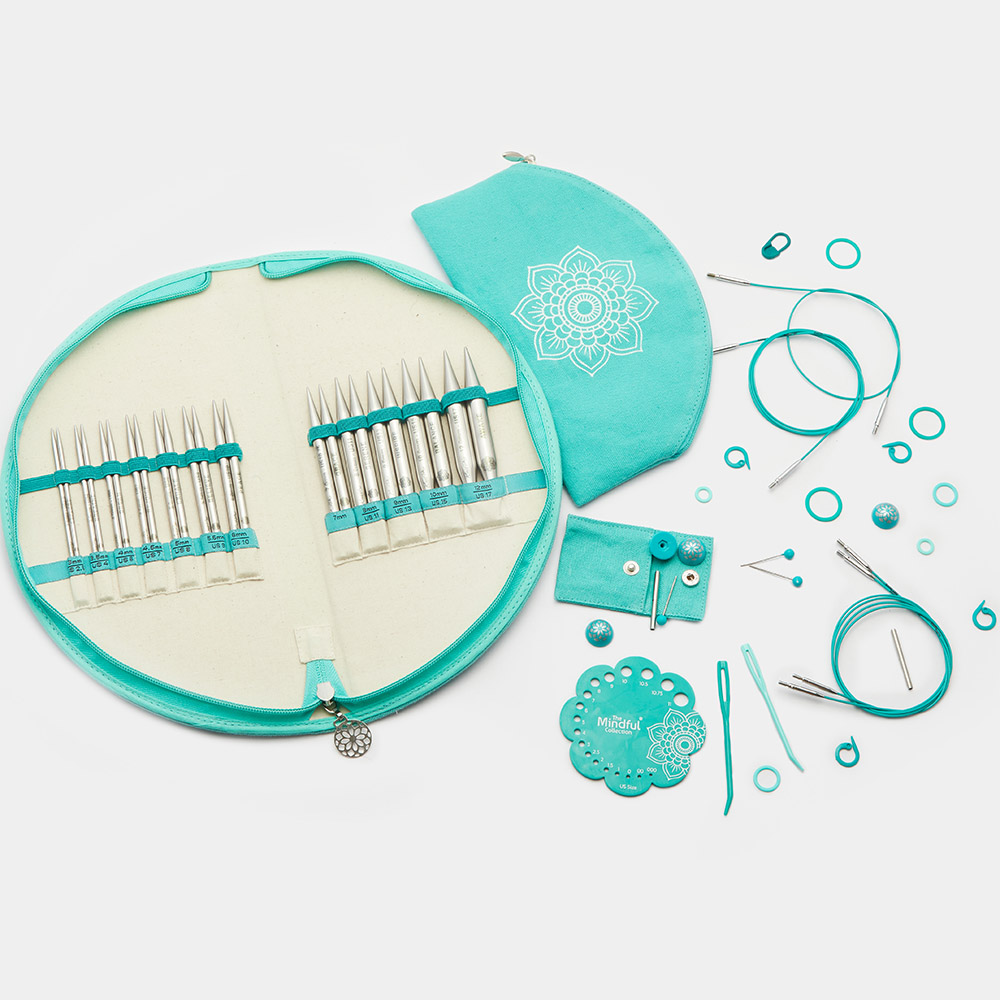 Knitting with the Mindful Collection
The Gratitude set is a reveleation in itself. It contains 12 different sizes of interchangable needles ranging from 3.00mm to 12.00mm along with their cables of 60cm (24"), 80cm (32")- 2nos. & 100cm (40") . Now, those cables are not just any needle cables. They are swivel cables. That means they can rotate to a 360 degree without twisting and bending and if you've ever knitted with interchangeable needles before you are now reaching for your credit card because these are gold!!!! I am telling you, I got a bag filled with knitting heaven goodies and the thing I was most excited about are these cables! Game changer for sure!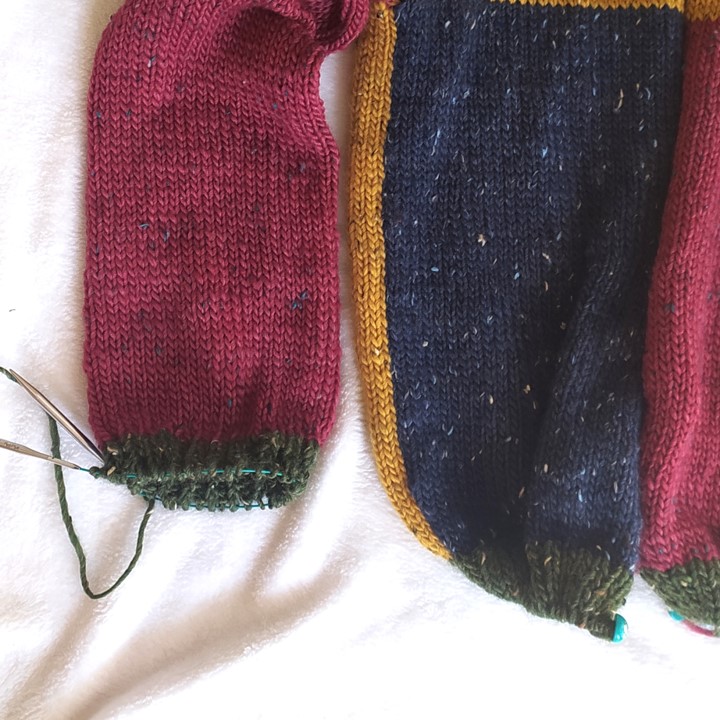 All the needles have inspirational words written on them (along with the sizing of course), like "serene" and "peace" that help you with intend and attitude two of the pillars in the path to a mindful meditation.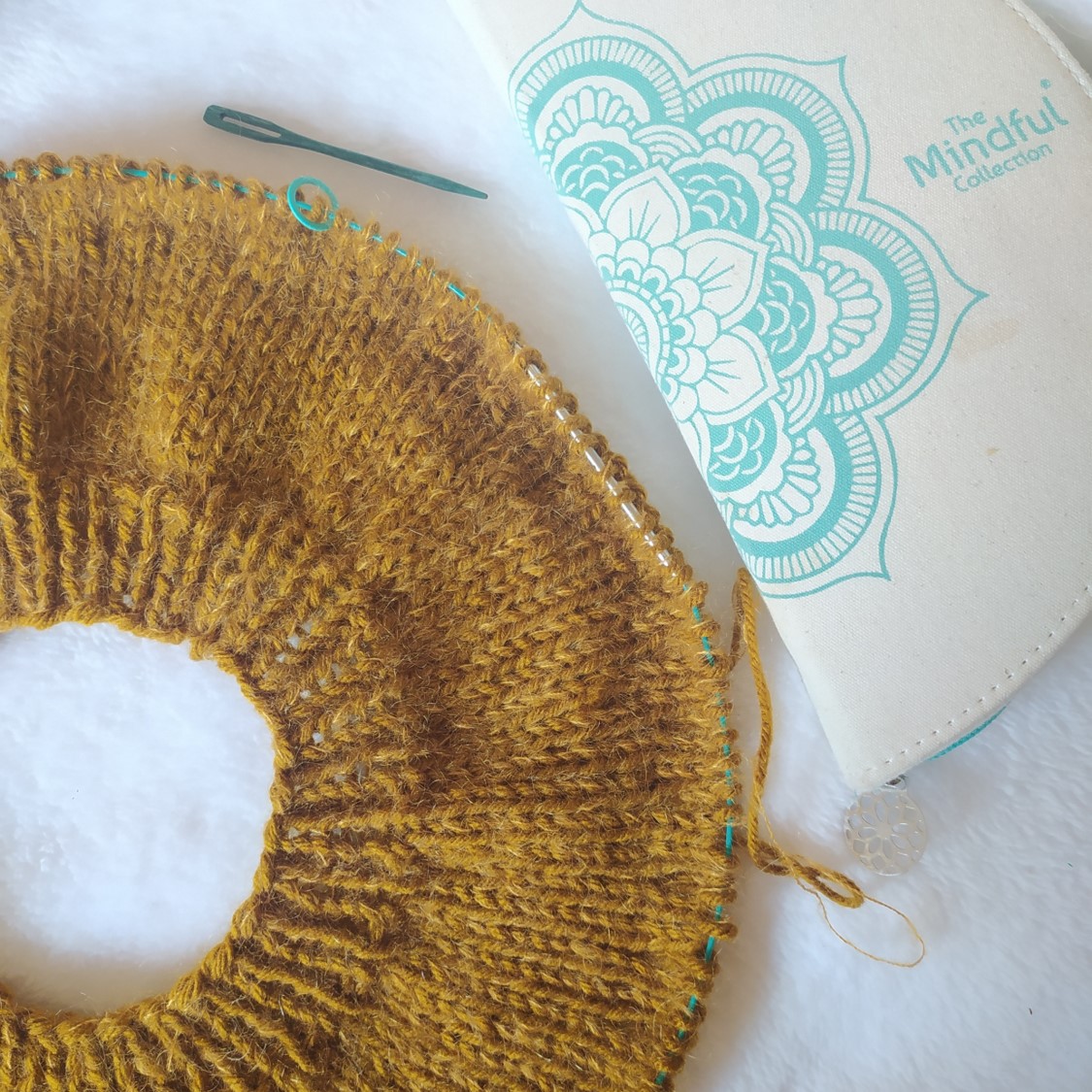 All in all this is an amazing set to have as a lover of all things knit. It will help a beginner in knitting enjoy the craft and the avid knitter will appriciate all the fine lines and colors, all the details and thought that has been put into designing this collection.