Hey friends! I am here with some exciting news! A new crochet pattern has just landed in Akamatra and it's one I am super proud of. The Love is Love Bag Crochet Pattern! I am not a huge fan of Valentines Day and all that it represents, but I am all about inclusivity and I had an epiphany with this design. Love is Love and it should be celebrated regardless of any gender or other barrier. That's the inspiration behind this bag and that's the reason there is a heart - and a fluffy one at that - in front of the pride rainbow.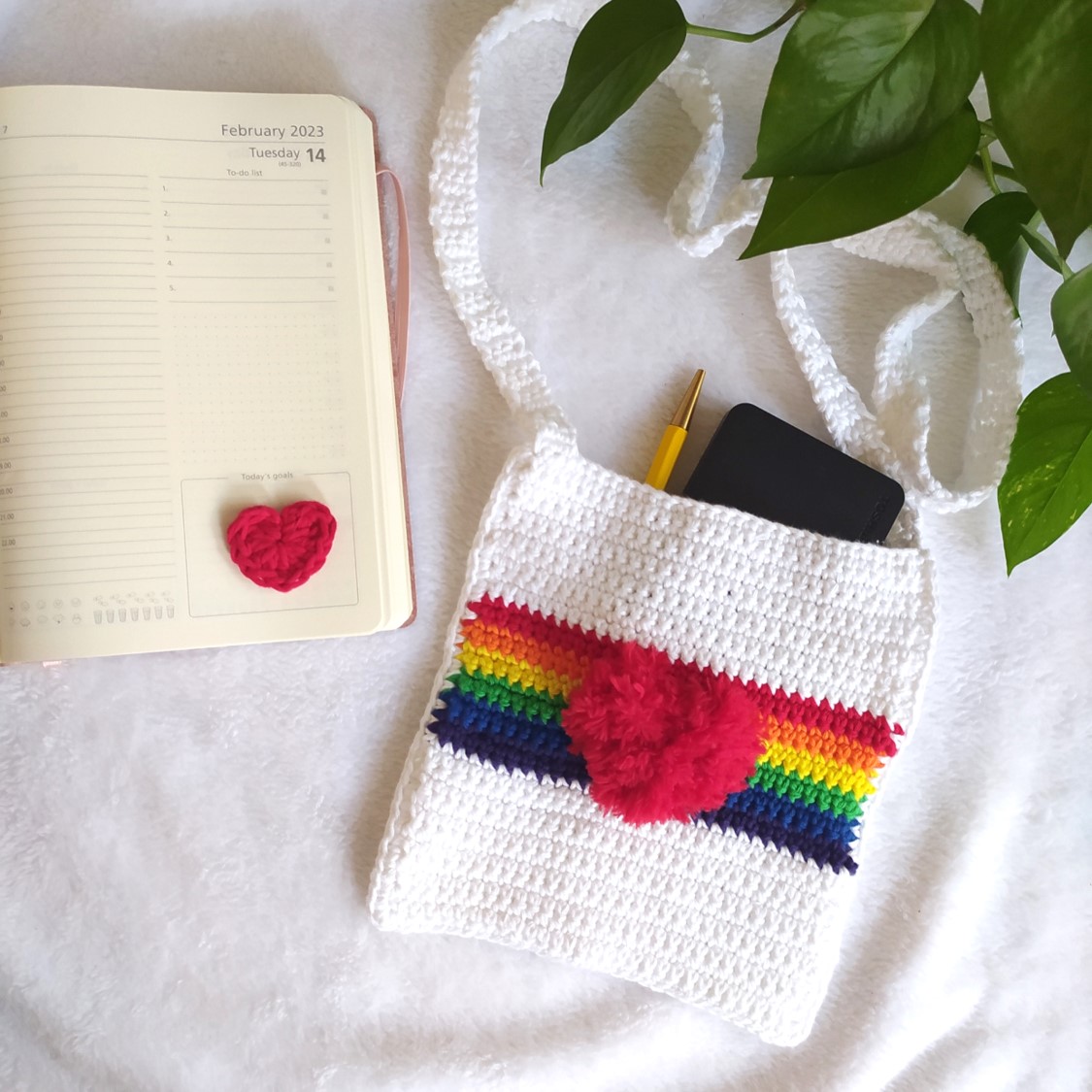 The Love is Love Bag Crochet Pattern is an easy to follow pattern and it's really perfect for begginers. It uses straightforward crochet stitches - mainly single crochet - and there are no increases or decreases. The colorwork to create the rainbow is fairly easy to do since your color changes take place at the beggining of the row.
 The Love Is Love Bag Crochet Pattern
The most exciting thing abou the Love is Love Bag Crochet Pattern is the fluffy heart in its center! I know many people shy away from fluffy yarn but with my secret hack you wont have to! The fluffy heart is really easy to do and you wont have to feel the stitches, you'll be able to see them!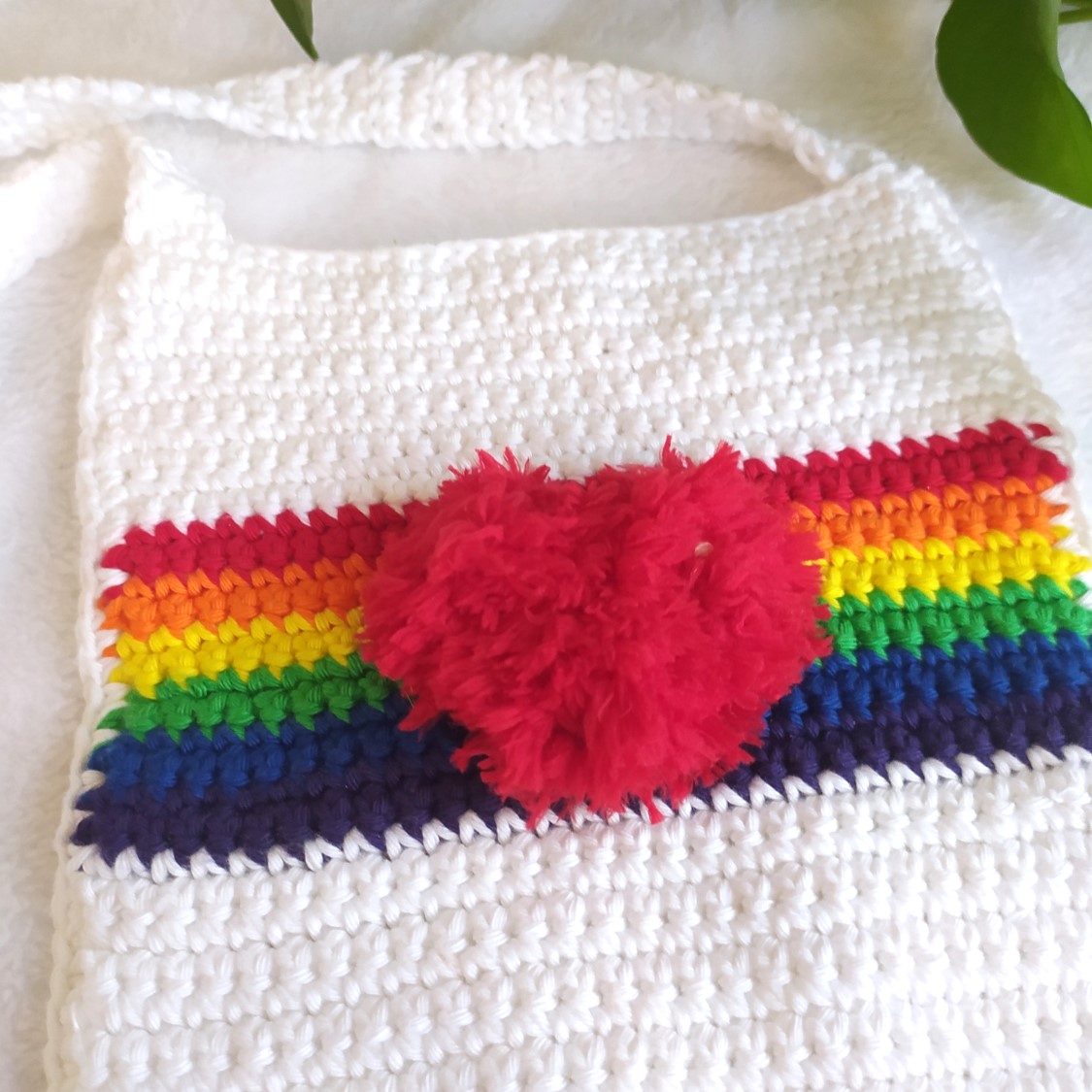 The length of the strap is customizable and thus you can make is however long or short you need to. This way you can make it for a kid or a teen! The size of the finished bag is perfect to hold a smartphone, a wallet and your chapstick! The essential things all of us (wing wing) teens use, am I right?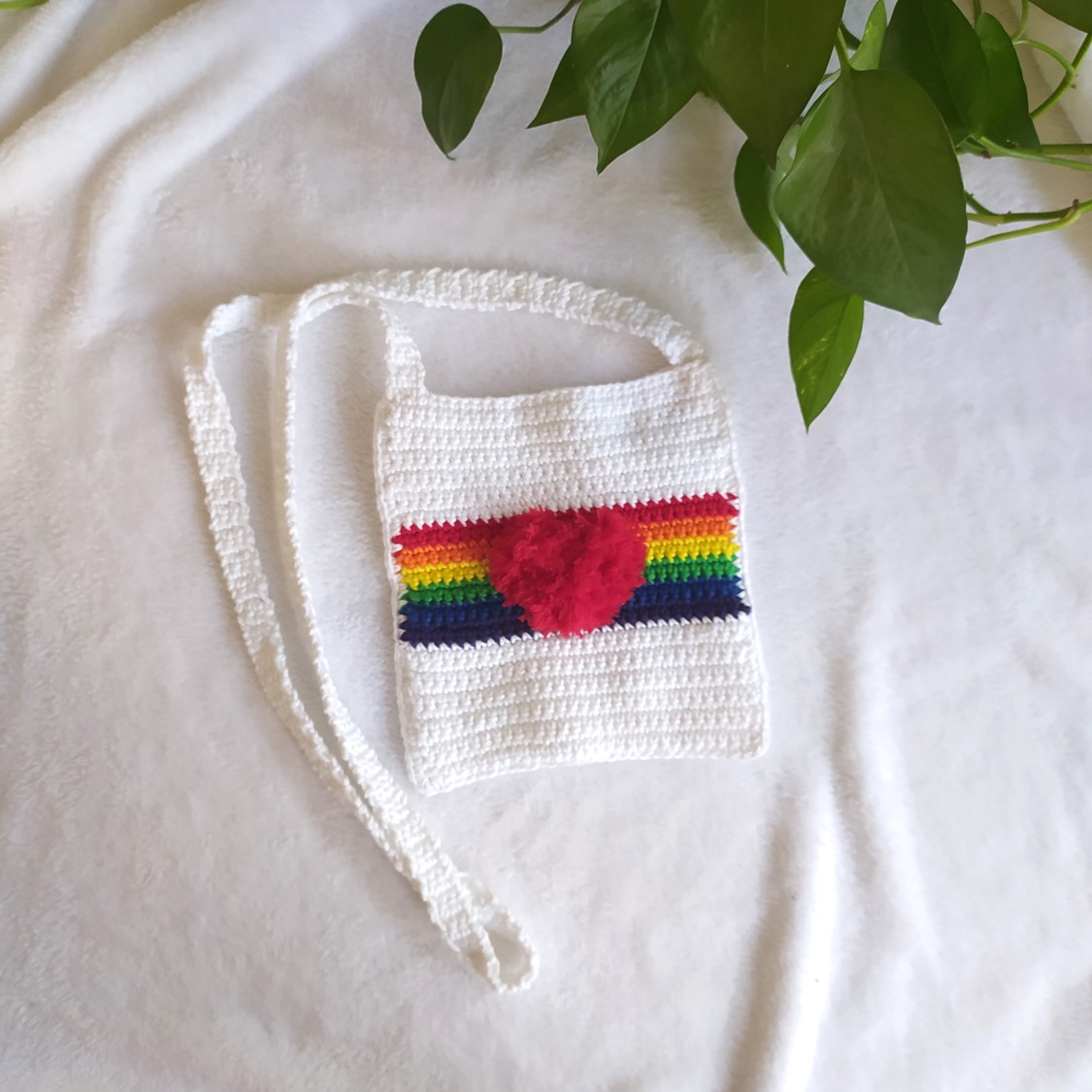 Find thepattern on Ravelry
Find the pattern on Etsy
I hope you'll like it and make many Love is Love Bags! 
Pin this on pinterest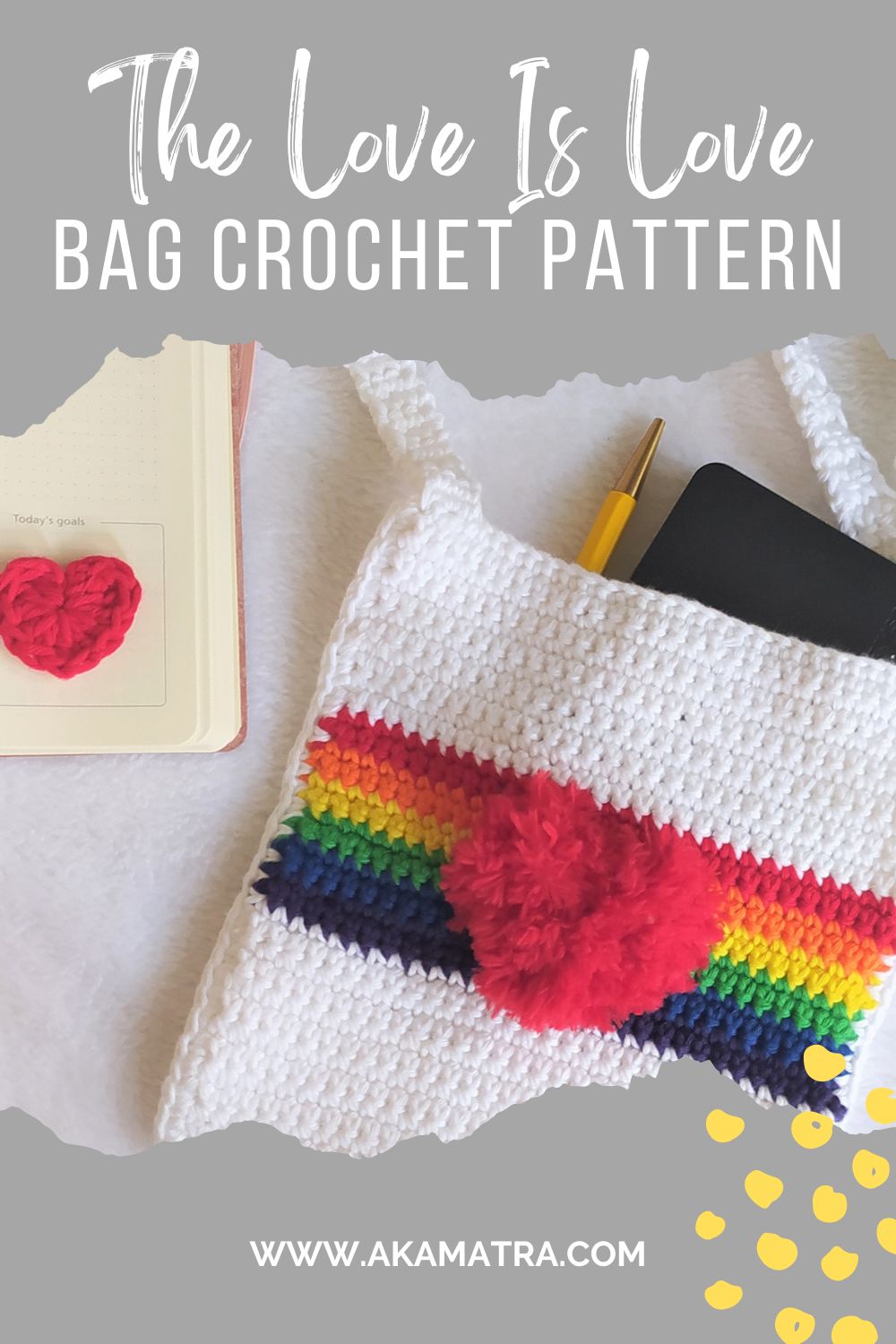 Stay tuned for another sweet Valentines day crochet pattern that's coming next week! Follow me on instagram to find out first!