Hello darlings,
as you know every year we give our precious god-daughter Easter gifts as is a custom here in Greece. Other than the shoes or the dress we buy each year, I enjoy making toys to hang in her Easter candle. Last year I made an Easter Bunny for her, this year I decided to make a little doll.
I enjoy amigurumi very much and I like to challenge myself with it. So I decided to crochet her a Japanese doll. 
It wasn't very easy to find a doll I like but I fell in love with this one as soon as I let my eyes on her! Isn't she adorable?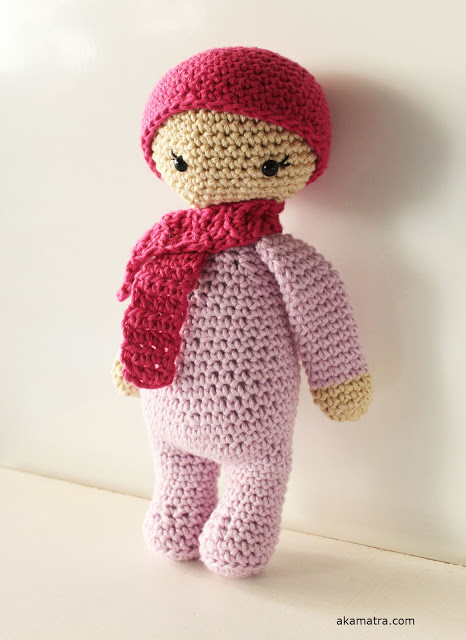 I really wanted to give her a Japanese look so I altered the pattern I found here (I didn't make a tail or ears and adjusted the height and belly circumference to my liking) and made this cutie!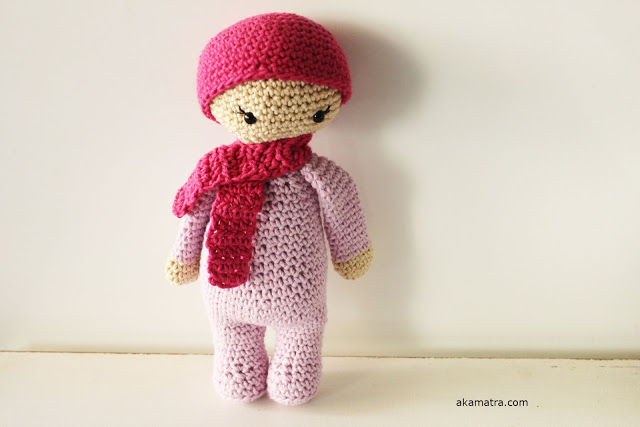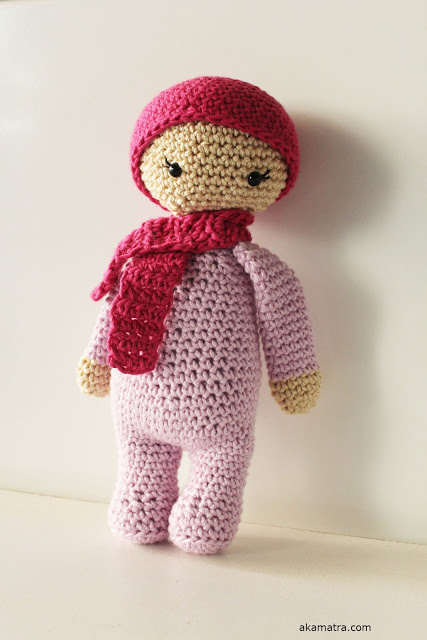 And here's the back side.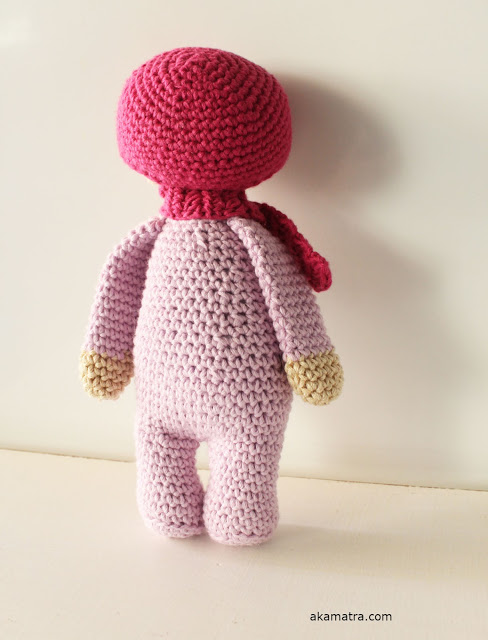 In order to decorate the Easter candle and add the doll I used my favorite ribbon and some synthetic leather in coordinating colors.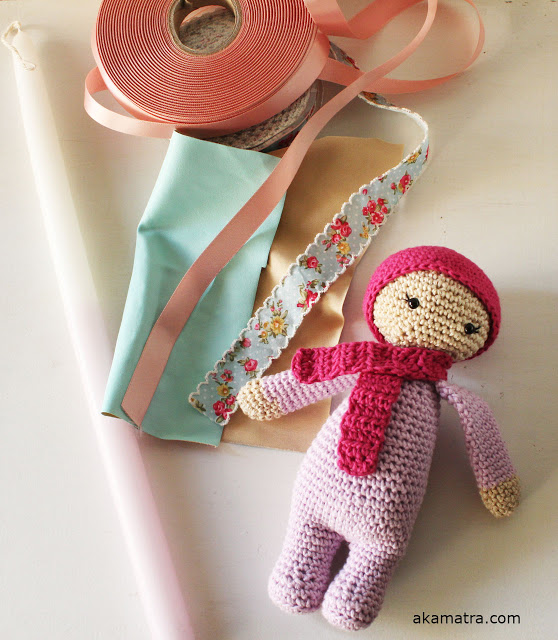 First, I glued the leather piece around the candle with some hot glue. Be careful not to use to much and not to let the pistol's end touch the candle for long because it will cause it to melt.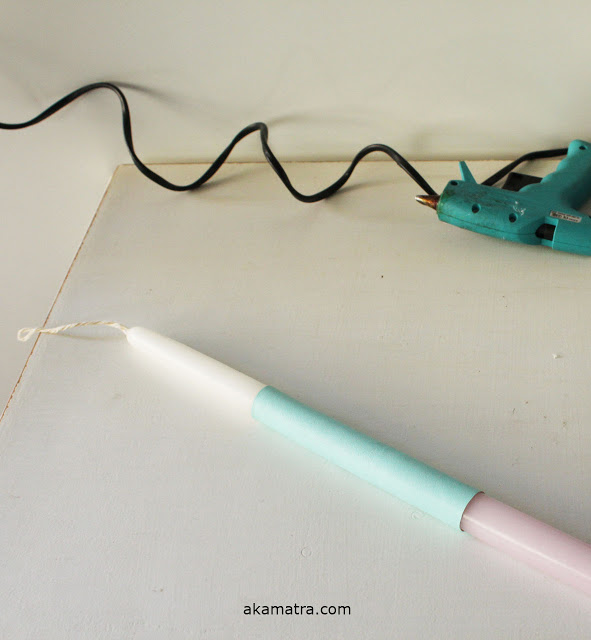 Then, using a long piece of my ribbon, I made an "x" in the front of the doll's belly to resemble her kimono and then made a small bow in the back of the candle to hold it in place.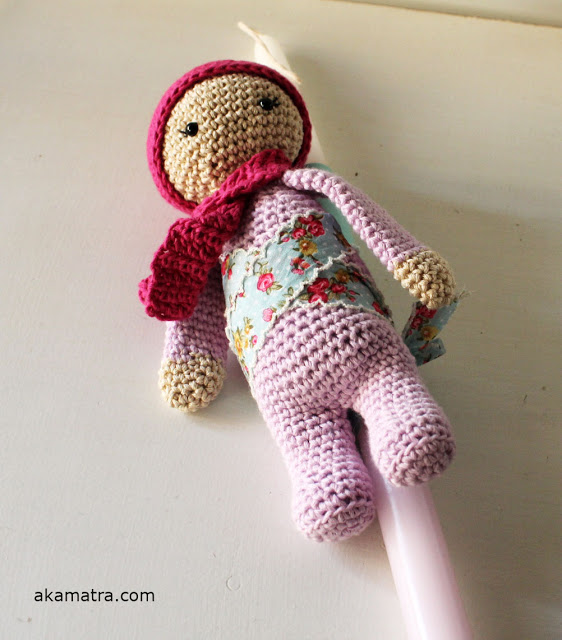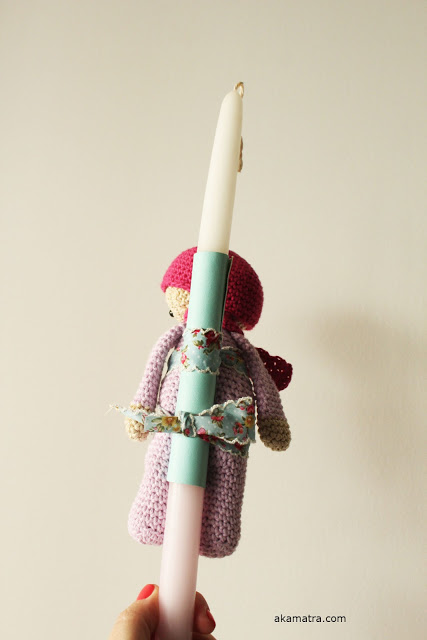 And the candle is ready!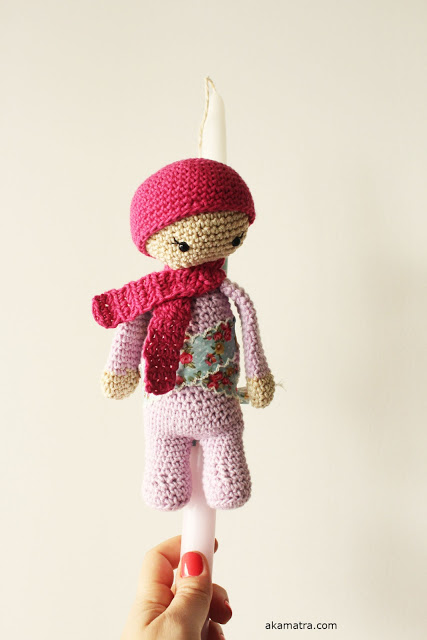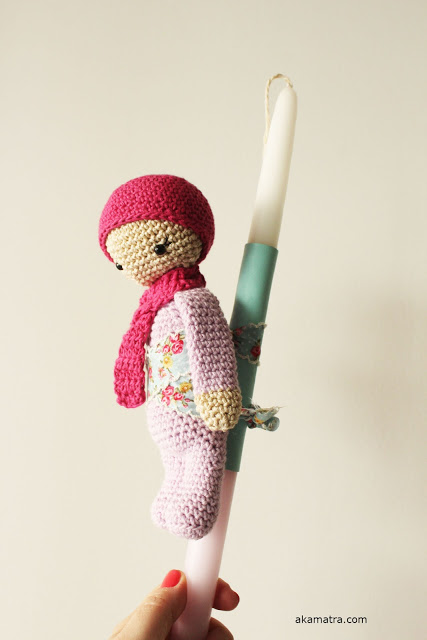 What do you guys think? Isn't she a cute little Japanese doll?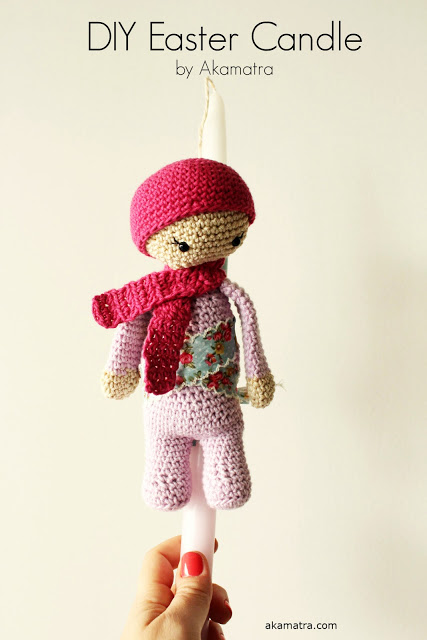 What did you gift your god-children this year? Have you made any amigurumi? In the next post I'll share with you my very first amigurumi pattern which I wrote to make her sister a small chicken!