Summer is nearly here! And the summer breaks are perfect for catching up with the children in your family. Whether they're your own kids or not, you can still enjoy spending quality time with them. And there are plenty of things you can do to keep them entertained and busy for the whole day. There is something here for every taste and every preference. And best of all, they're lots of fun!

Crafting
You all know my love for crafting! Making things seems to be something that children are naturally drawn to. Fortunately, you can pick up everything you need from your local craft store or online. There are plenty of things even little fingers can master. Why not try to create a table-top swamp? Some blue foil wrapping paper can make the river. Paint up an egg box in bright green. Open it up with the bumps on the top. Draw some eyes on white card and cut them out. Stick them on at the front. You can find lots of little stickers that can decorate your egg box crocodile. 


If you like to crochet or work with wool you could make some ducks, swans or other animals you might find by the water. You can get some ideas from my crochet chicken post if you want to create something yourself. Trees can be made from old toilet roll insides. If you're looking for something a little more tropical looking, try rolling up a long thin strip of card tightly. Stick the ends down. Then pull out the inside part like a telescope.
Of course, if you're with older children, they might be interested in fashion and accessories. With just a few hot melt adhesives and glue sticks, you can glam up any old handbag or T-Shirt. Old pencil tins can become unique works of art with a few gem beads and a glue gun. A little keep-sake box could be perfect for a tween to work on too.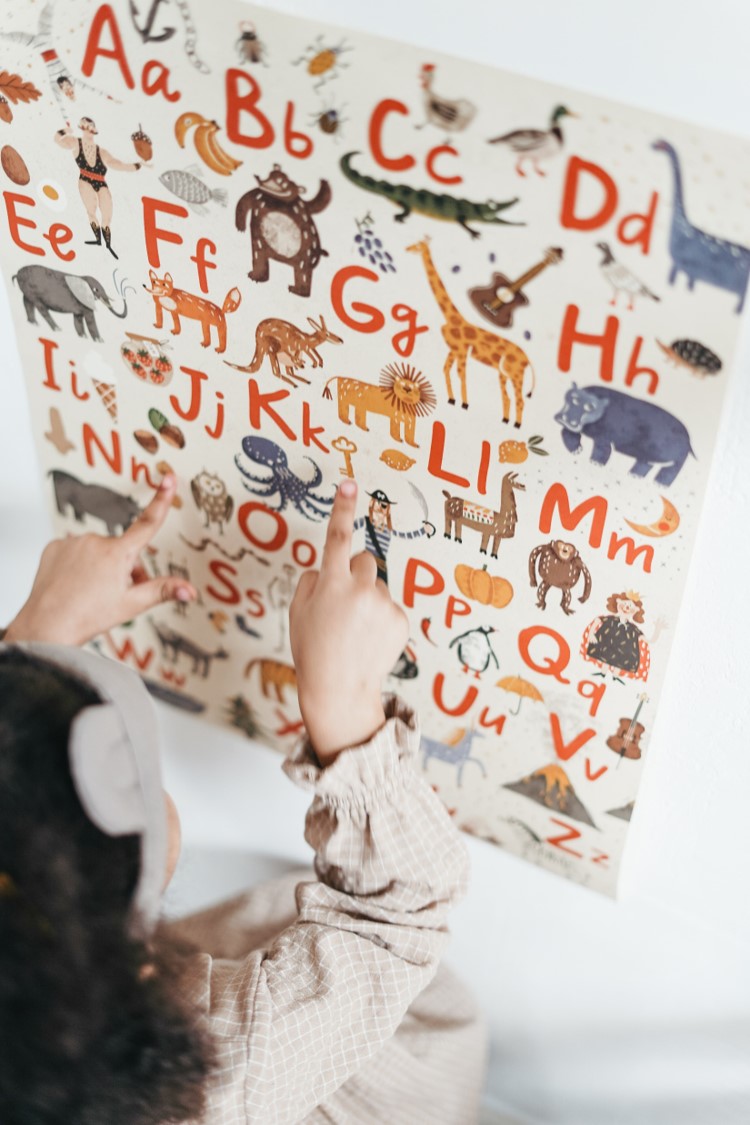 Games
There are plenty of games you can play with children even if you don't have any at home yourself. You can print out all the letters of the alphabet or numbers one to ten. Stick them to a deck of cards and then enjoy a game of snap. Or maybe the child you're with would like to try to lay them all out in order? Can they spell their name? There are plenty of options with this one. If you have older kids that like Pokemon you can entertain them with cards and other pokemon merchandise uk.
A treasure hunt is also lots of fun for children. The prize could be a storybook or a cookie. Or maybe you have some old crafting gems you can put in a little treasure chest? The clues will need to be age appropriate. For children who can't read too well yet, why not photograph the places where they can find the clues? If you're good at drawing, you may be able to sketch icons to represent the places they need to hunt.
Obstacle courses are great fun for toddlers as well as preschoolers. The best thing is, you can use almost anything. Inspire their imagination by pretending the pillows on the floor are stepping stones through the lava. The stairs are a mountain. And maybe the sofa is a boat they need to sail in toward the coffee table island. Anything that makes them step, climb, jump, go under or walk around is good fun. Best of all, they'll be getting lots of activity.
Baking
Children love to bake. And if they can do it with messy ingredients like flour and water then it's even more fun! There are so many easy recipes you can try out with the little ones. Very small children love to stir the mixture. This is a great way for them to get involved in preparing food from a young age. If you have some balance scales, the kids will love adding and little and putting some back to make the needle sit in the middle.
If this may be a bit beyond the little ones, you can measure everything out yourself in individual bowls. Then the children can tip the ingredients into the mixing bowl and stir. Messy play is great fun for children, so try to let them get a little bit involved if you can. If they're not your kids, why not create make-shift aprons from old tea towels for them to wear? It should protect their clothes just enough so their parents won't get mad!
If you're making dough, a few animal-shaped cutters can go a very long way with kids. Some may need some help rolling it out. And you may need a low-level table so they can reach. A small coffee table from a nest set could be ideal. For extra value activities, why not name the animals together? You could also count up how many cookies you're making together. Decorative toppings could be fun too. Each child could count out ten for them to place on their own cookies.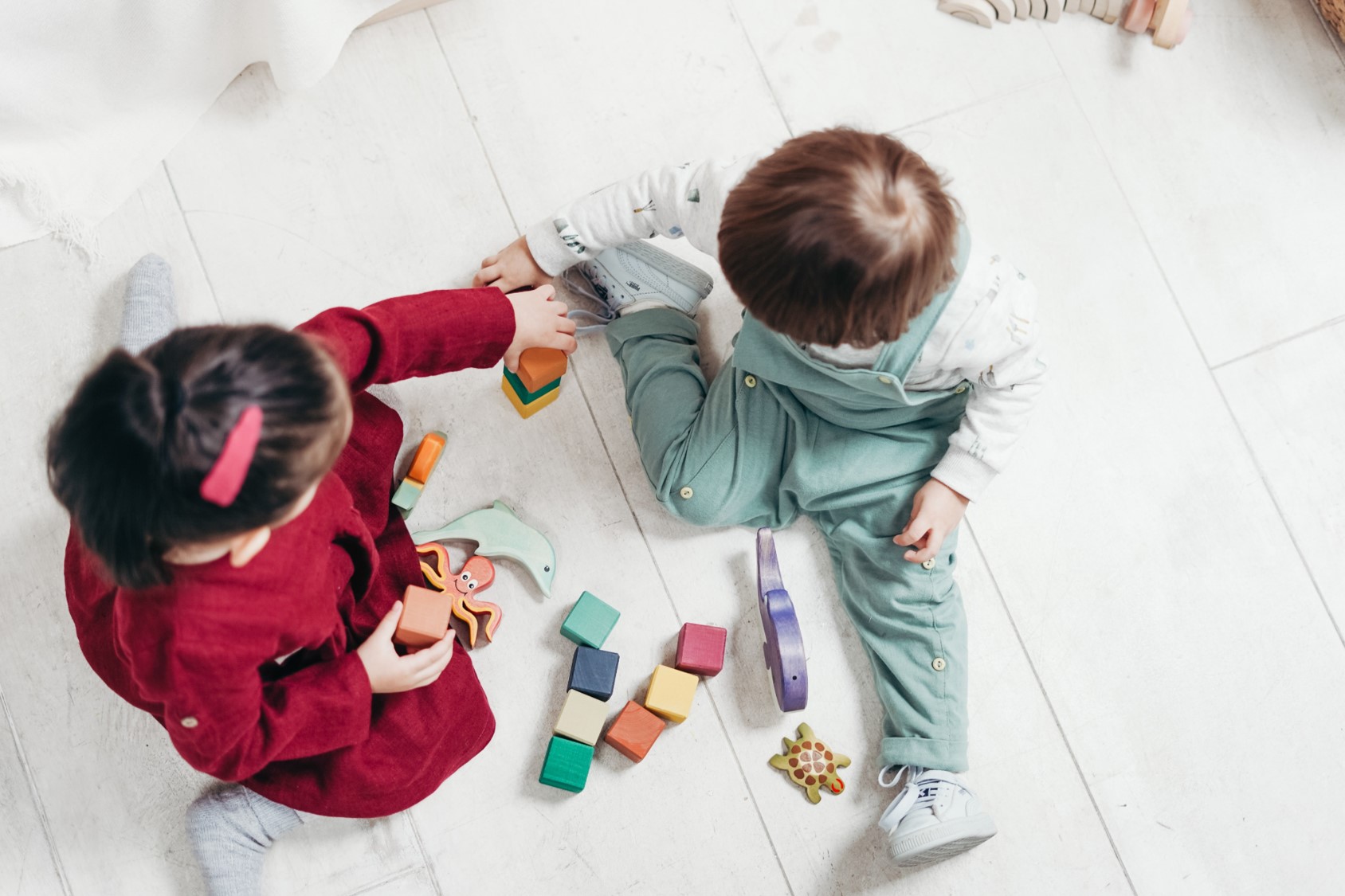 Stories
Children have incredible imaginations. Sometimes it takes an imaginative adult to help it run free, though. If you don't have any children's story books to hand, you can usually download them for free from the internet. But why not make one up with the kids? Do they have a favourite soft toy? Perhaps they're into dinosaurs or trains or puppies? Make one of these into your main character. Let the kids name it. Now you need a setting.


It might be the park, the bedroom, the preschool, or the supermarket. Choosing somewhere the children are familiar with will help them develop a picture in their heads. Next, ask the children what their character is doing. Are they eating, playing football, brushing their teeth. You can add a few details to move the story along next. Introduce another character. Think about the colours, the sounds, and the physical actions you can draw upon. Soon the kids will be throwing wild and whacky ideas into the mix!
Spending time with the children over the summer break can be so much fun for you all. There are always plenty of things you can do together. Whether it's crafting, creating, playing, or making, enjoy some wonderful quality time with the little ones.
What's your favorite thing to do with your kids or your friends' kids during summer? Share your ideas please!